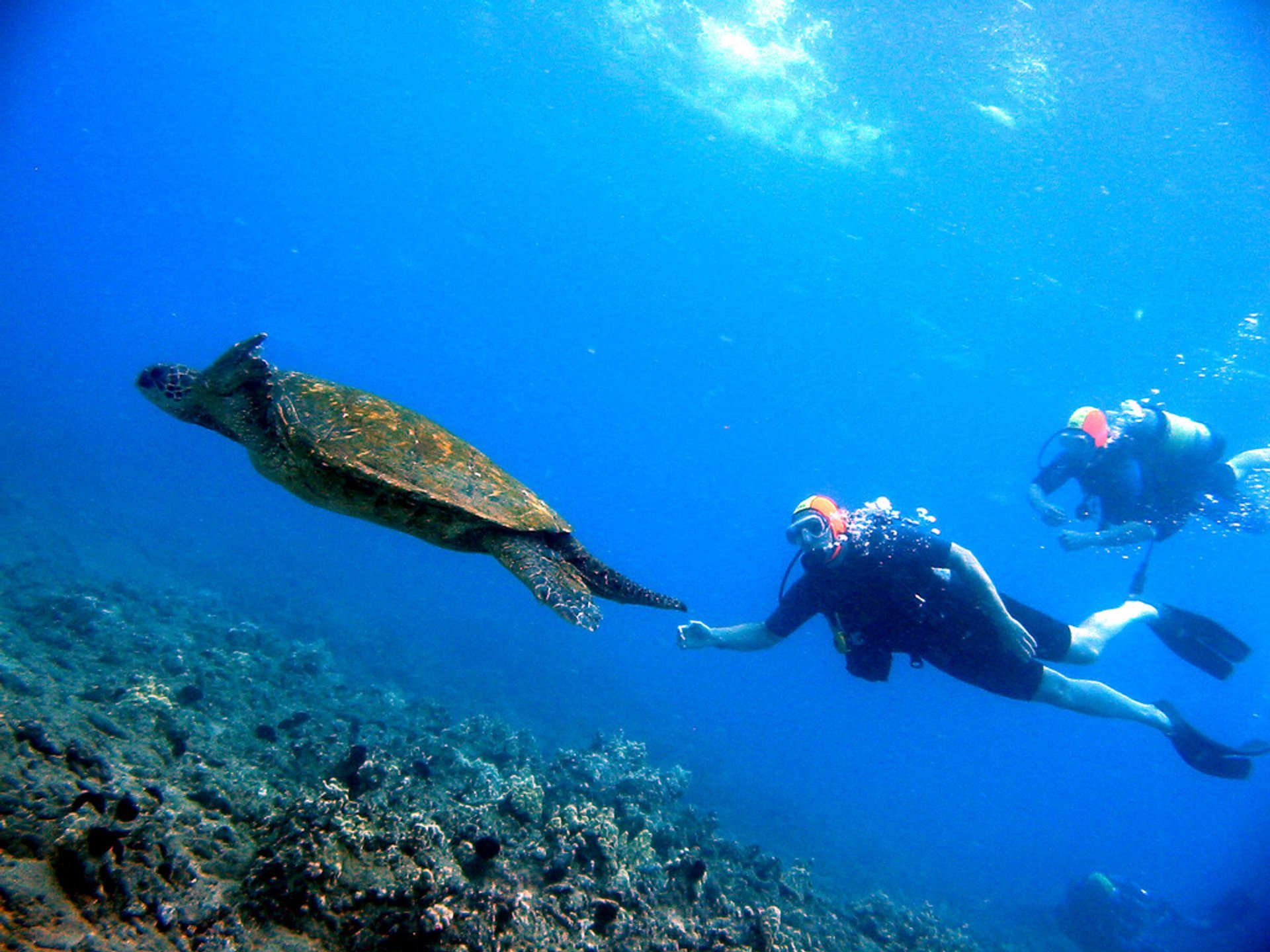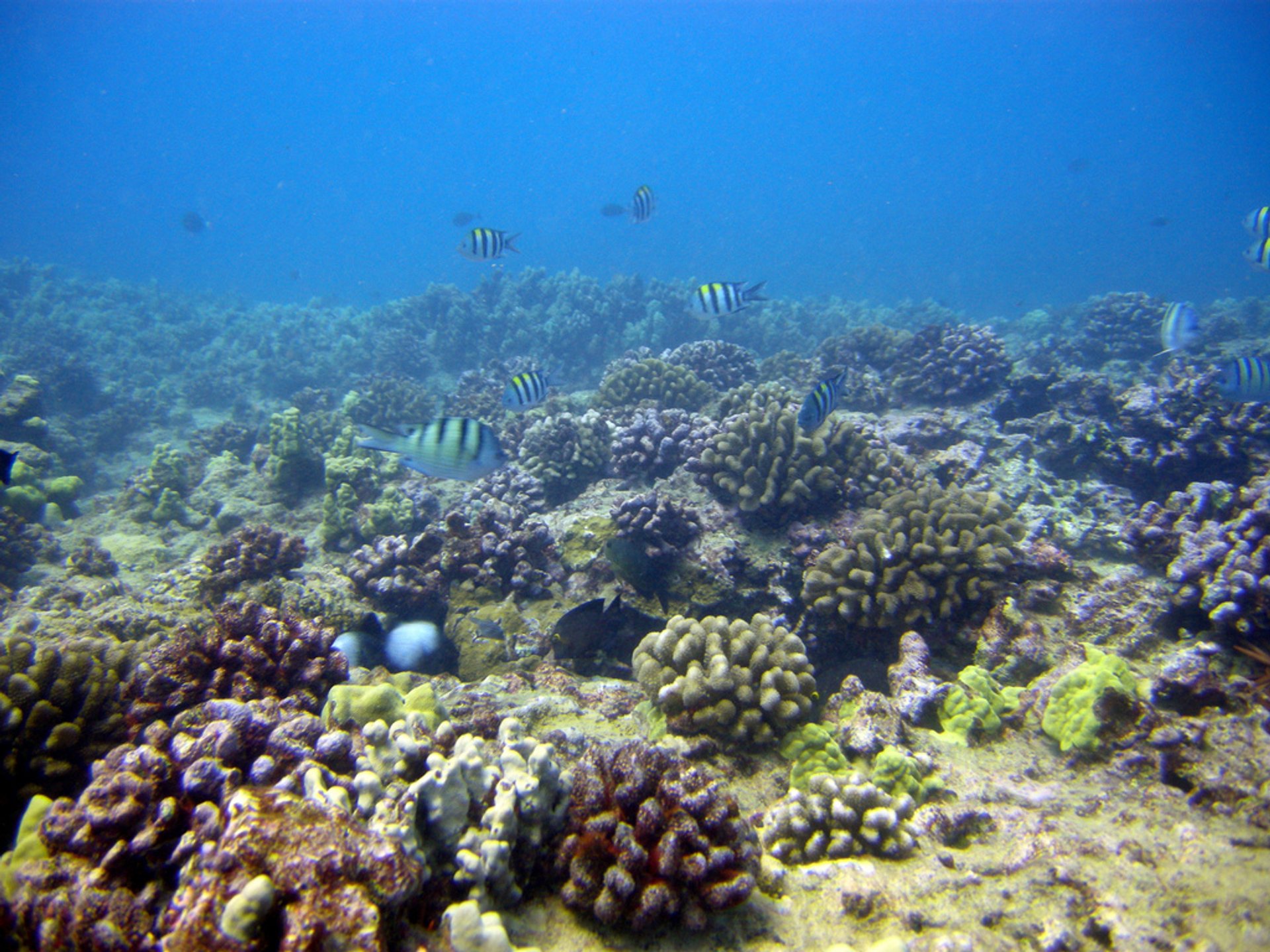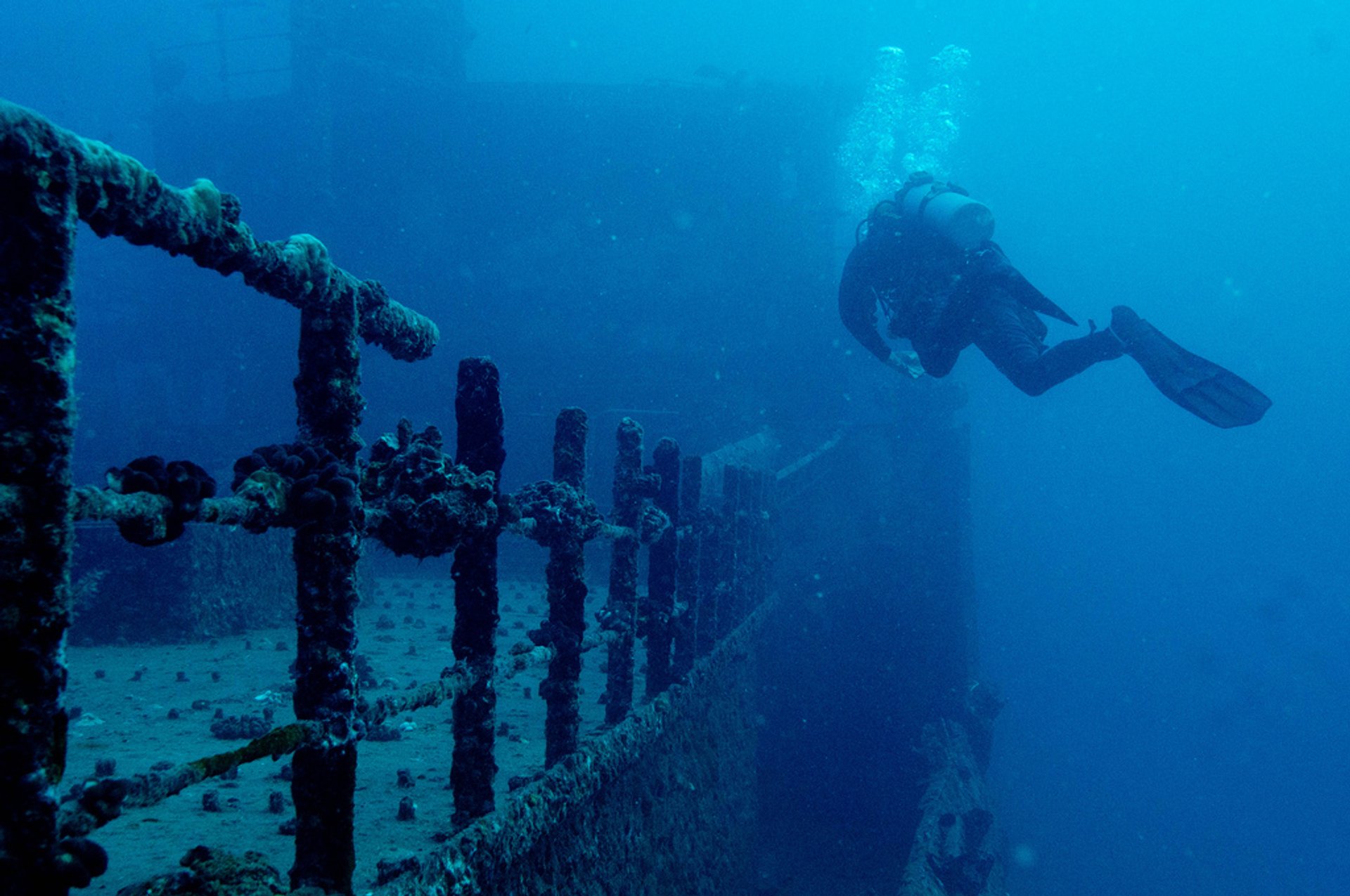 Scuba Diving and Snorkeling
Featured in
Scuba Diving
The four most visited Hawaiian islands Oahu, Maui, Kauai, and the Big Island, have plenty of diving spots and attractions. If you are interested in some unique dives in less touristy areas, you might need to rent a dive boat. Weather conditions are most favorable for diving from May to ​September.
Sea Tiger Wreck
One of the most well-known diving attractions is the Sea Tiger wreck In Honolulu. This former Chinese trading vessel is at a depth of nearly 98.4 feet (30 m) and is perfect for experienced divers.
Lanai
Lanai is also famous for its diving attractions: swim-throughs, archways, and caves. You definitely shouldn't miss First Cathedral. This is a huge underwater cavern consisting of tunnels, ridges, and passageways. Since it has a large hole in the top, on a sunny day, rays of light create a marvelous effect inside the cavern.
Snorkeling
For less experienced divers, snorkeling can be an excellent option to explore the marina of Hawaii islands. Vibrant-colored fish and corals can be spotted almost from the water's surface. But you need a private boat or a hike to reach specific locations either by private boat or a hike.
Big Island
Big Island's treasure destinations like Honaunau Bay, Kahaluu Beach, or Kealakekua Bay boast schools of fish and gardens of corals. You can spot the turtles that enjoy seagrass near the shore.
Around Maui
Molokini Crater near the island of Maui is known not only for its unusual shape but also for its rich underwater world. Teeming with fish emerald waters of Hulopoe Bay of Lana'i or Tunnels Beach of Kauai, every island has something to offer.
Oahu
On Oahu, you can even try an extreme adventure of a lifetime—shark snorkelers. In this fair scenario, sharks in their natural habitat can observe the divers, who are locked in a safe underwater cage. This nerve-tickling experience, as well as other snorkeling, is best during the summer months.
Find hotels and airbnbs near Scuba Diving and Snorkeling (Map)
Scuba Diving and Snorkeling
Featured in