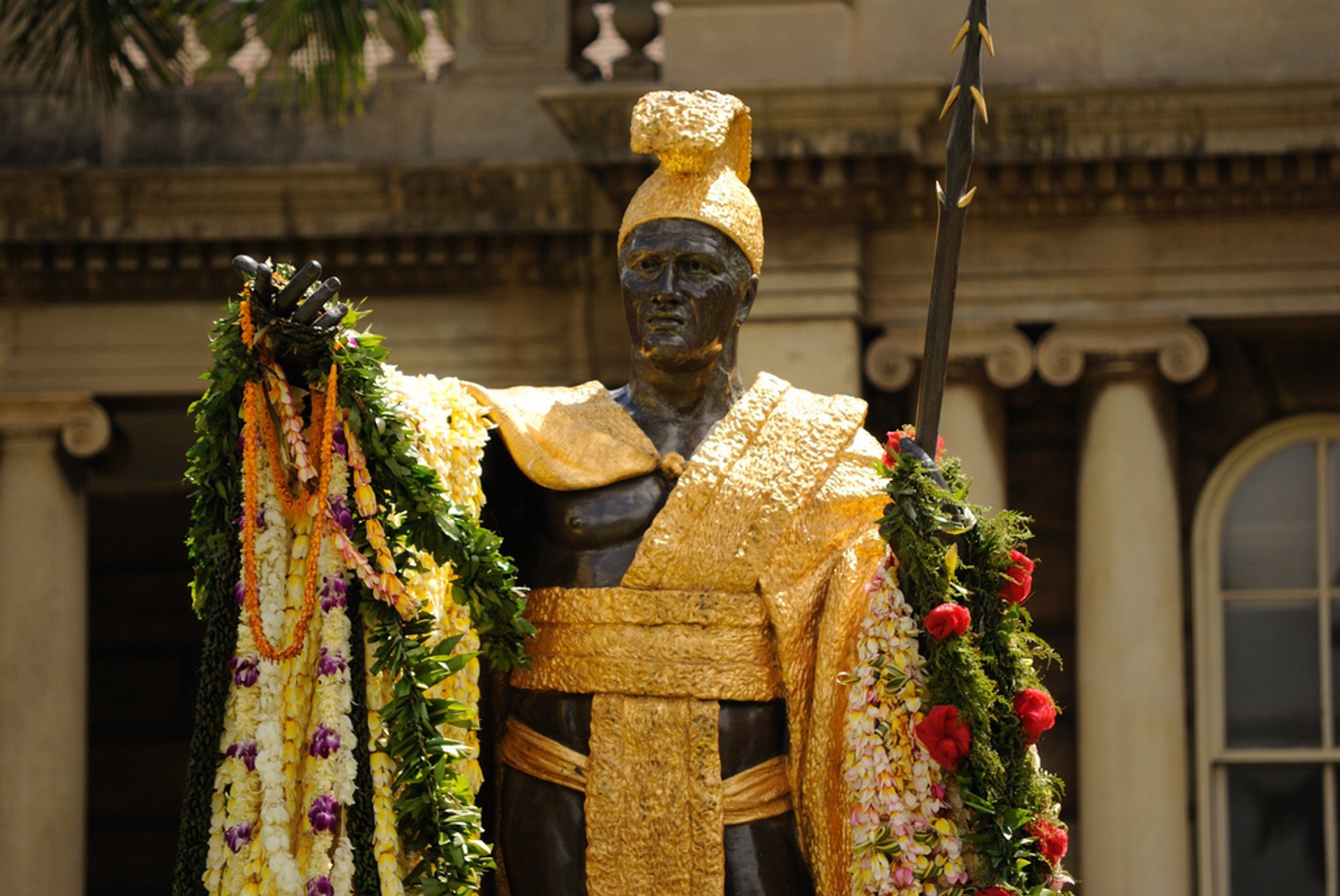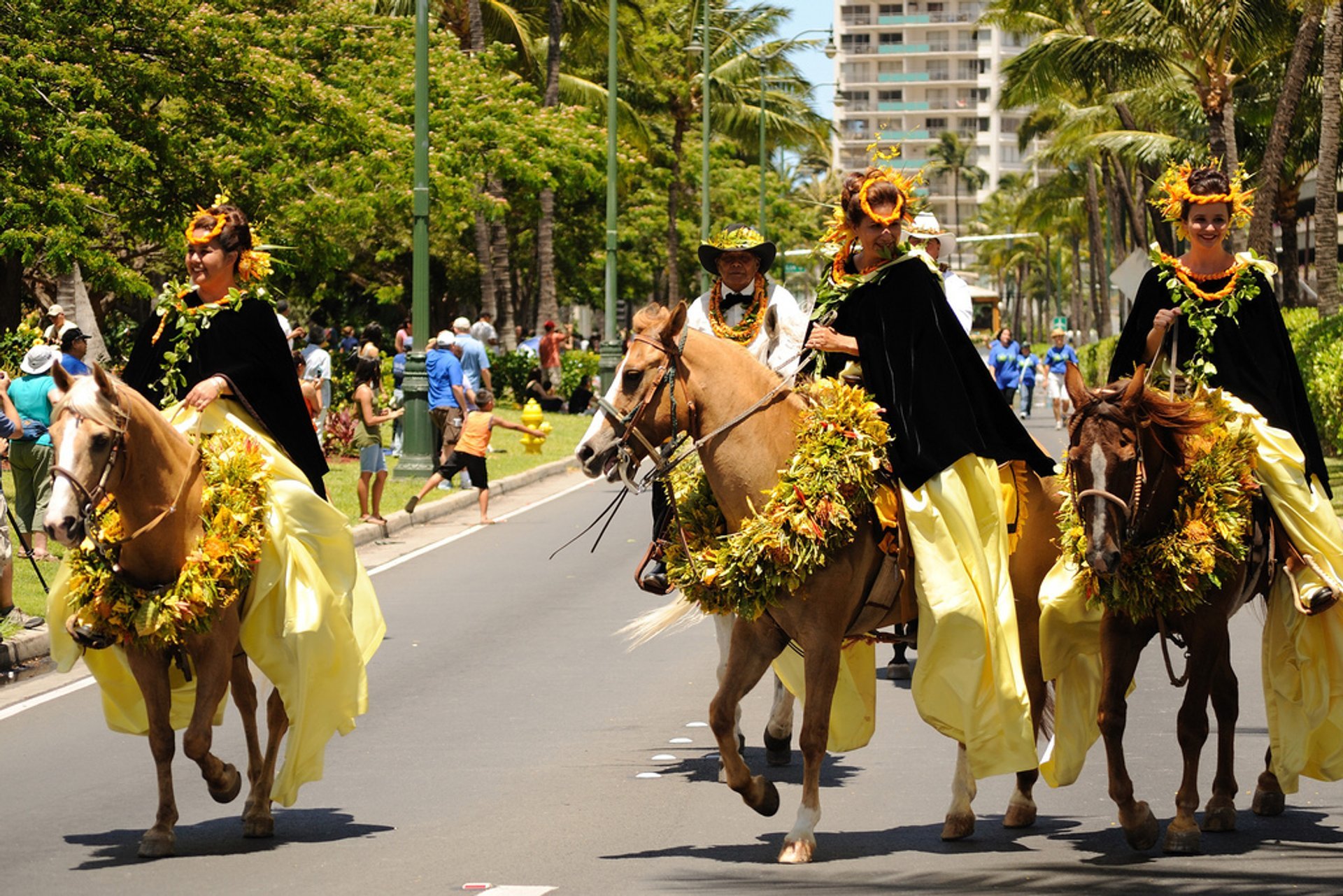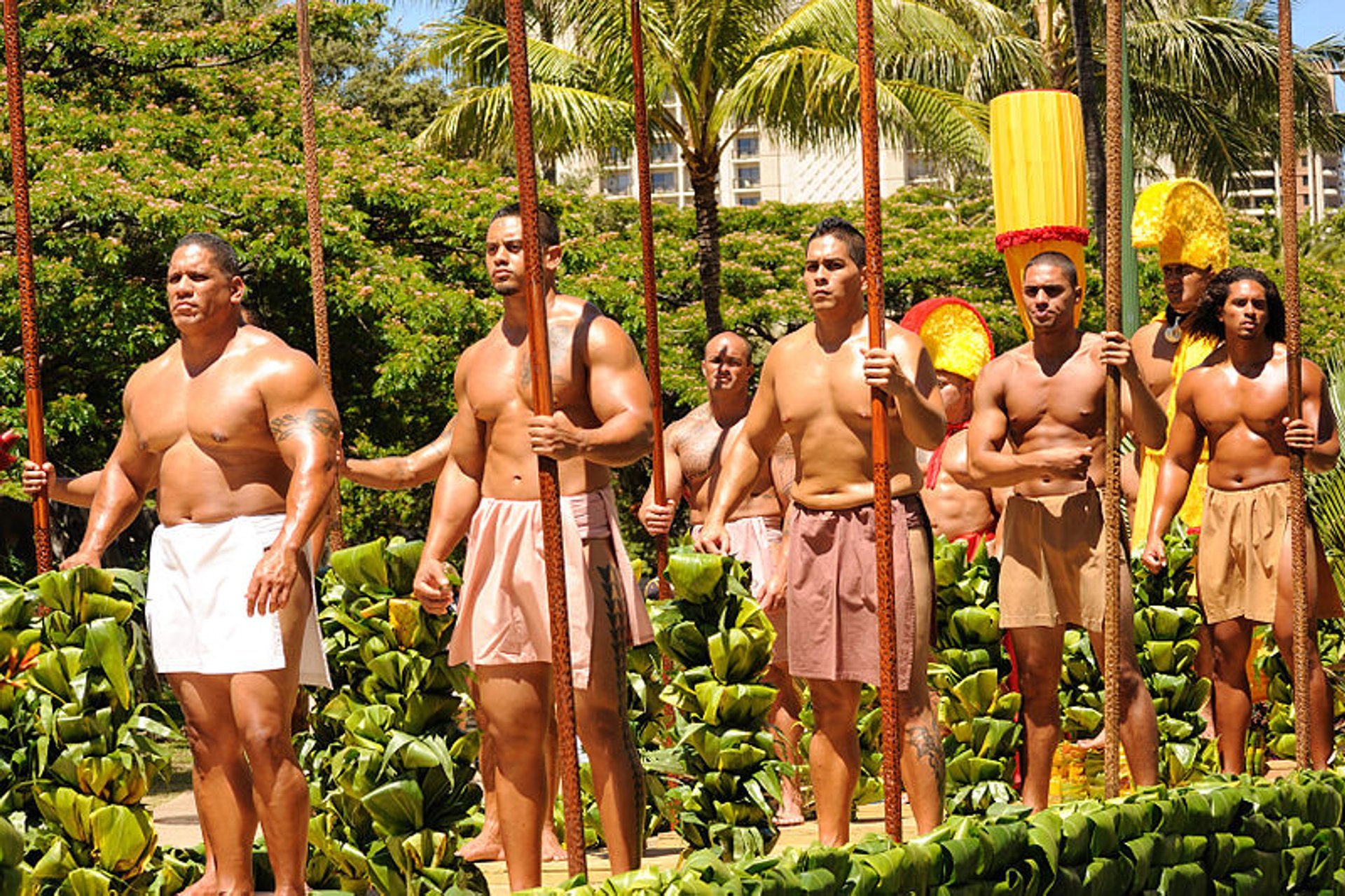 Kamehameha Day is an official holiday in Hawaii because the king, born in 1758, played an important historical role in unifying Hawaii. Before Kamehameha, they were ruled as separate states, and wars between the rulers were a common occurrence. Due to his diplomatic skills, wisdom, and military power; Kamehameha the Great managed to unite the islands as one state for the first time. The holiday is widely celebrated on all the islands. The most interesting event is the flower parade and the annual King Kamehameha Statue Lei Draping Ceremony at Ali'iōlani Hale in downtown Honolulu.
A floral parade is held on Kamehameha Day in many of cities in Hawaii. Honolulu on Oahu holds one of the largest parades which passes ʻIolani Palace, Honolulu Harbor, the Prince Kūhiō Federal Building, Ala Moana and Waikīkī, ending at Kapiʻolani Park. The parade itself is very colorful. Royal paʻu riders represent a royal court led by a queen on horseback, followed by princesses representing the eight islands of Hawaii. They are wearing beautiful 19th century riding gowns and lei. The Royal Hawaiian Band, which is the oldest municipal band in the United States, and large colorful floats with tropical flowers also highlight the parade. The parade is followed by a street party with snacks and music. Also, Kapiʻolani Park has arts and crafts exhibitions, traditional sports and Hawaiian games.
The Island of Hawaii has three floral parades. There is a celebration in Kailua Kona on Aliʻi Drive. Other parades take place between Hawi and Kapaʻau and in the town of Hilo. The town of Kapaau holds a lei draping ceremony at the statue of King Kamehameha.
Find hotels and airbnbs near Kamehame​ha Day (Map)