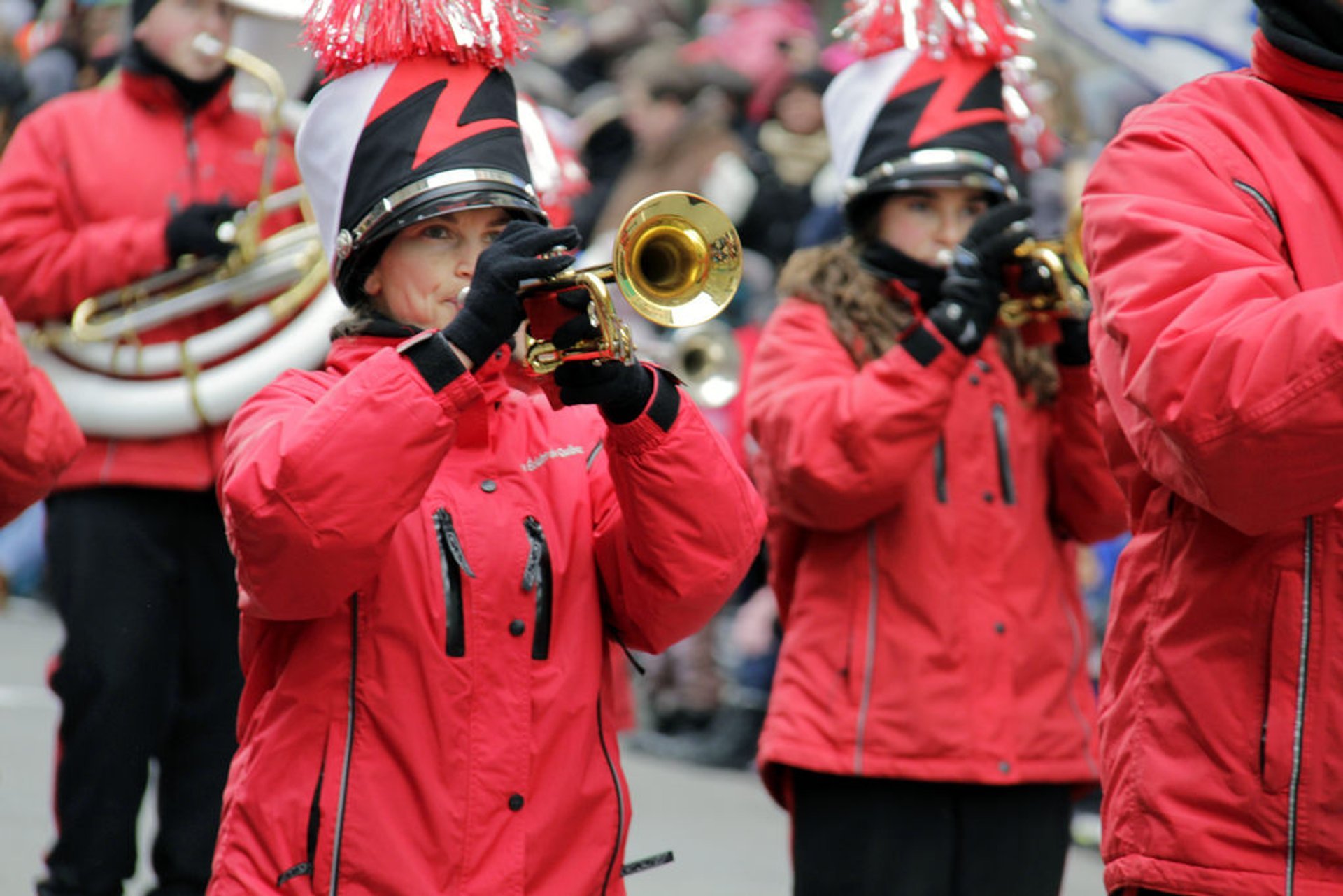 Montréal Christmas is indeed magical—the streets and parks are illuminated and there are plenty of events, activities, and delicious foods to take in. You must be sure not to miss the annual Santa Claus Parade, which has been held since 1925. Le Défilé du Père Noël is observed by thousands of delighted kids waiting to see Santa Claus and the audience of this parade tends to reach 300,000 people! Around 20 floats proceed along Ste. Catherine Street from Fort Street to St. Urbain Street. The parade is usually held in late November.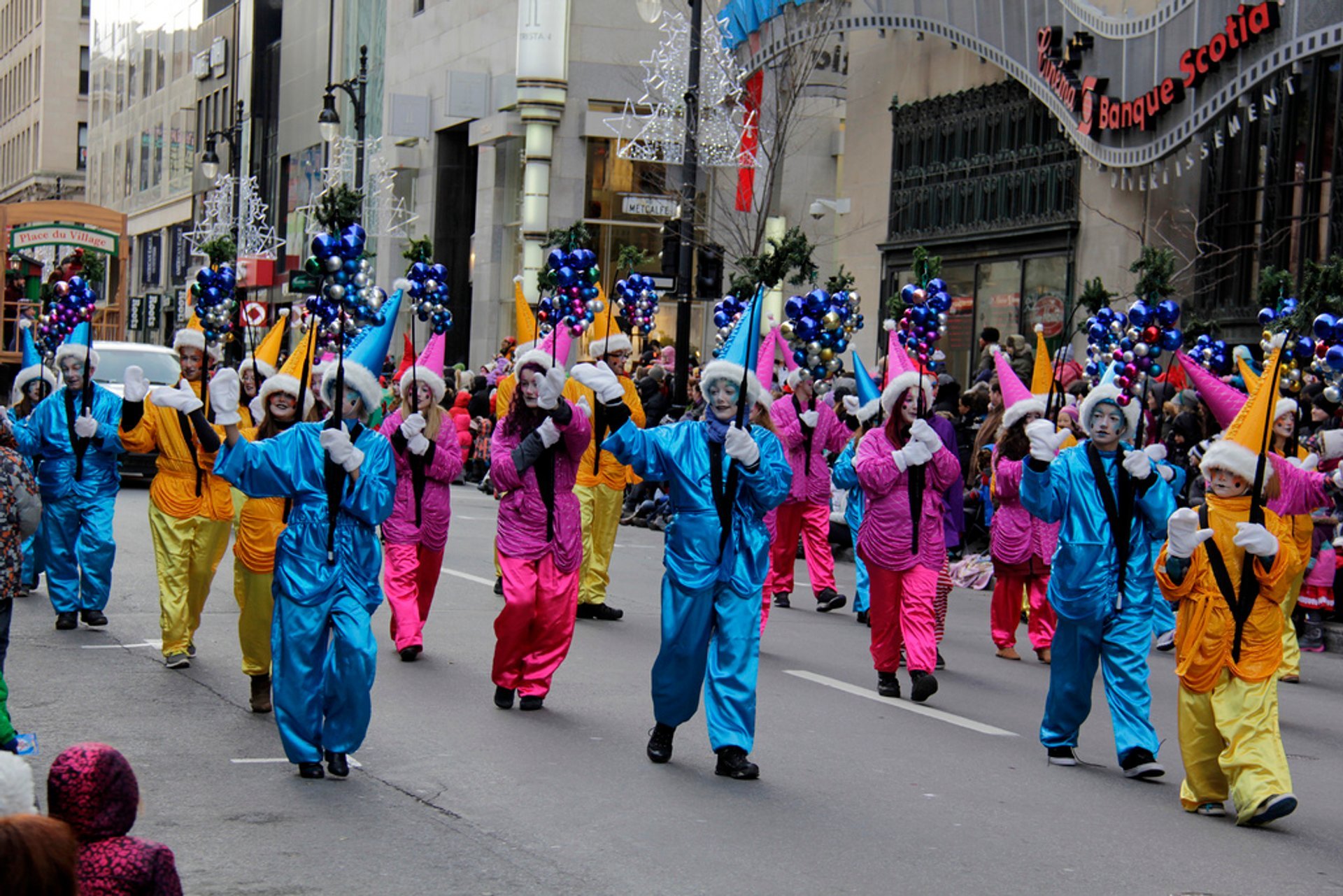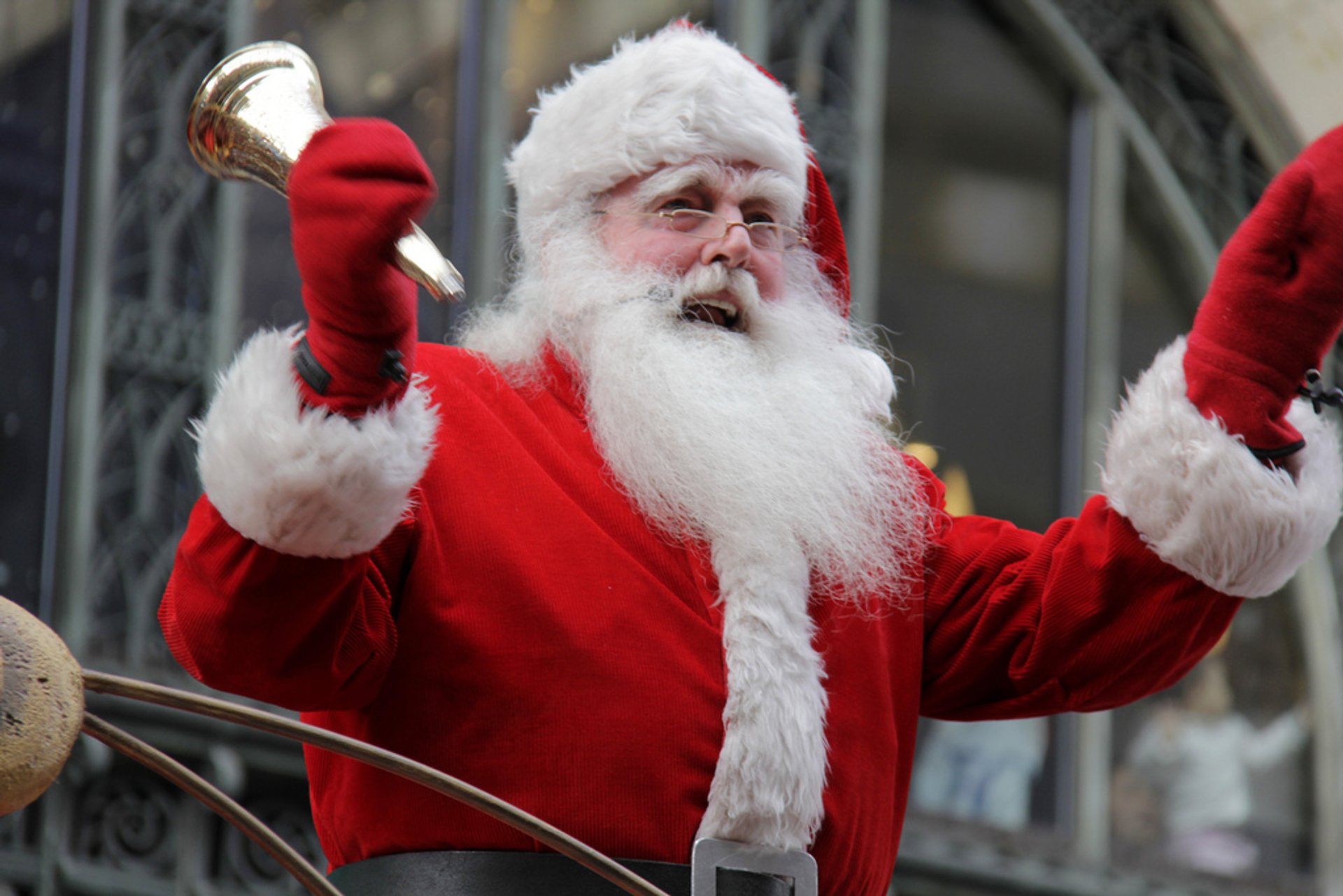 The second largest festive parade is called Défilé des rêves (French for "parade of dreams"). It is usually held on the last Friday of November or the first Friday of December with floats, marching bands, singers, and dancers on the streets. The parade usually starts at 7pm at the corner of Bellechasse and Saint-Hubert Street and proceeds to Jean-Talon Street.
December brings several more parades such as the Mont-Royal Christmas Parade which is famous for its torchlight procession and the Hudson Santa Claus Parade, which gives you the opportunity to have a hot chocolate with Santa Claus in a community centre.
The Montréal Botanical Garden transforms into the Garden of Light or Christmas Candy Land during Christmas time. The trees are decorated with thousands of lights making the entire place feel magical and surreal. Another site worth visiting during Christmas time is the Notre Dame Basilica in Old Montréal. The church is ancient and beautiful and a Christmas Mass here is an experience in itself.
Christmas Parades Featured in