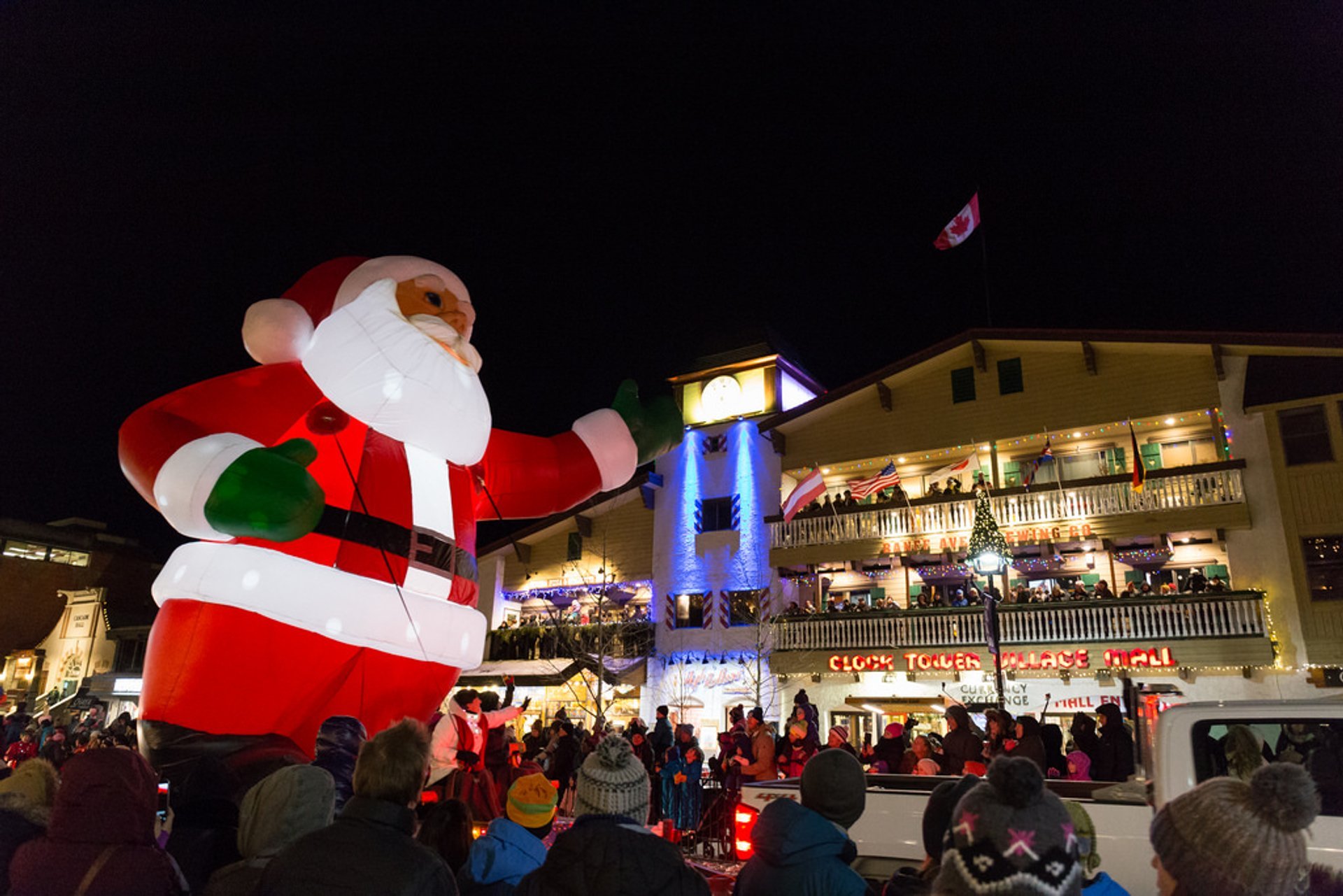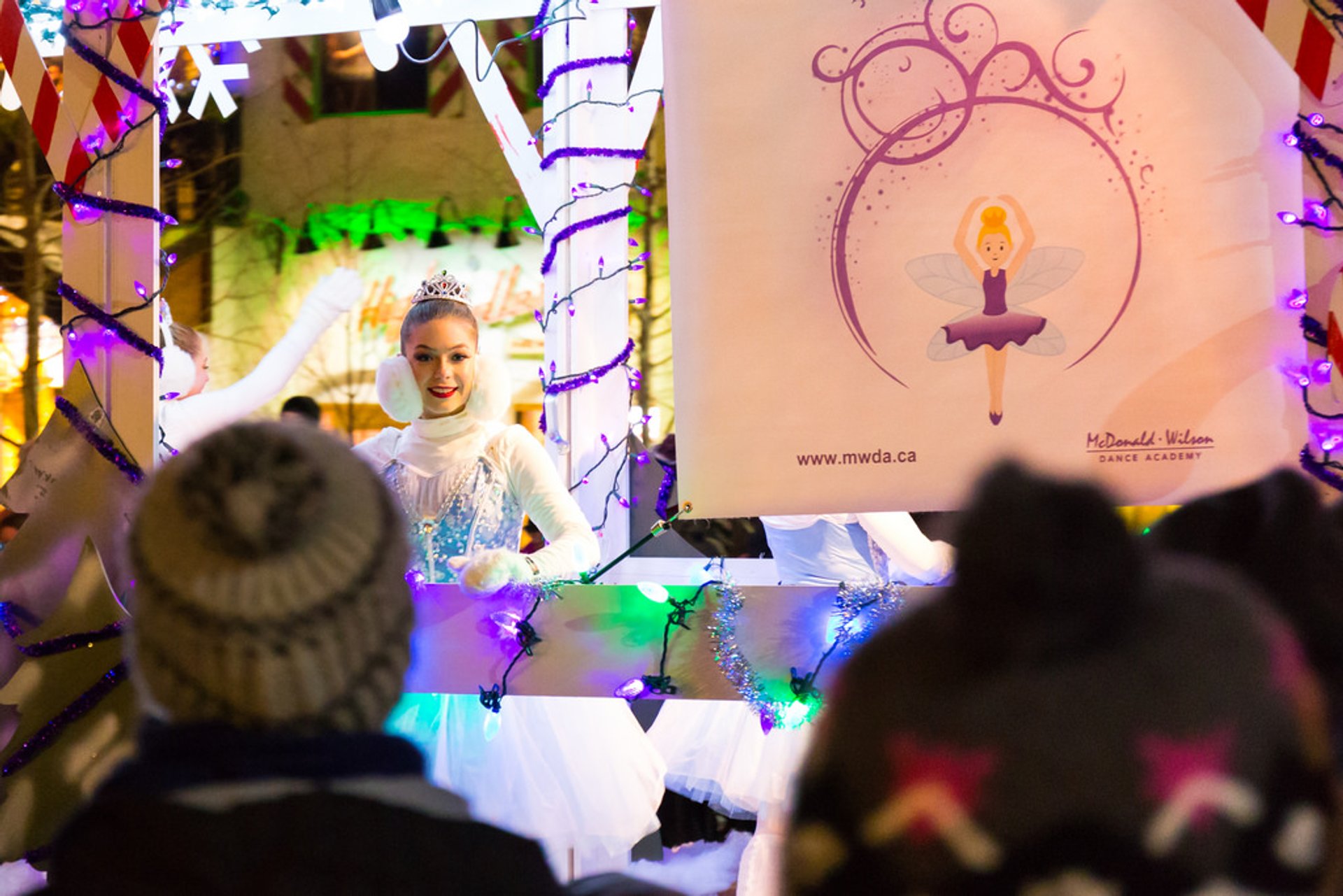 Large Inflatable Santa Parade Balloon
Wilson Hui | Banff Ave Santa Claus Parade
See accommodations nearby
As winter begins, the joy of Christmas comes to the Canadian Rockies. At dusk, on what is usually the third Saturday in November, the streets come to life with the magic of the family-friendly Santa Claus Parade of Lights. This procession follows a course from Elk St. to Buffalo St. via Banff Ave. The parade includes festive floats with Christmas lights and will no doubt be the highlight of the day for children. They can have their photo taken with Santa and whisper him all of their Christmas wishes.
At this joyful event, everyone has the opportunity to catch a prize or candy cane thrown to the crowd by Santa's elves.
After night falls on Banff, the streets become especially mesmerizing with the magic glow of the thousands of lights illuminating Banff Avenue. After the parade is over, you can follow the participants to Banff Avenue Square. The Park concert concluding the day features live music, carols sing-alongs and plenty of various entertainment. Don't forget to try all the delicious treats sold along the decorated Banff Avenue. Kids can also participate in holiday craft-making, face painting, balloons twisting, and wagon rides. There is no better place to experience Christmas than the Canadian Rockies!
Find hotels and airbnbs near Santa Claus Parade Day (Map)