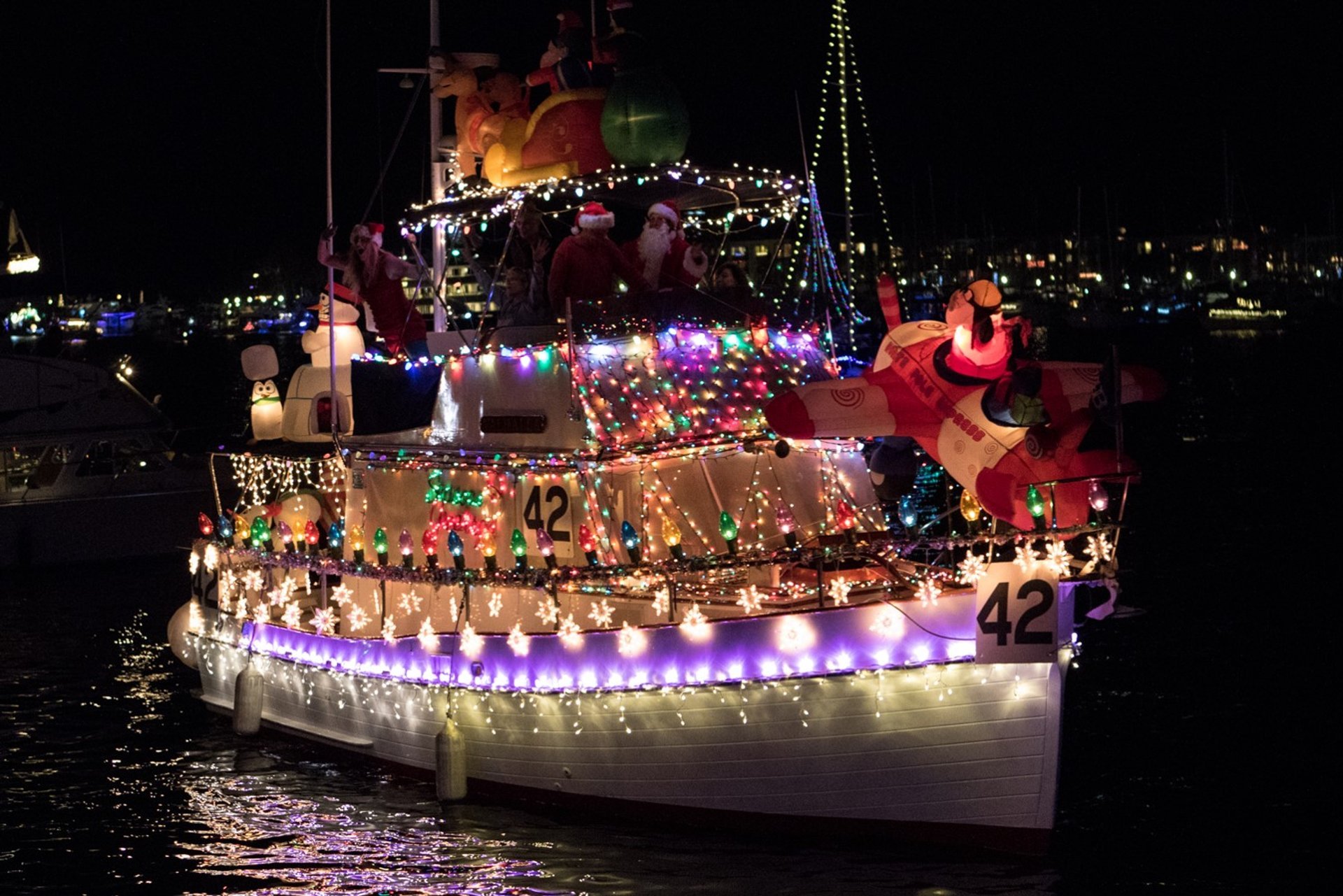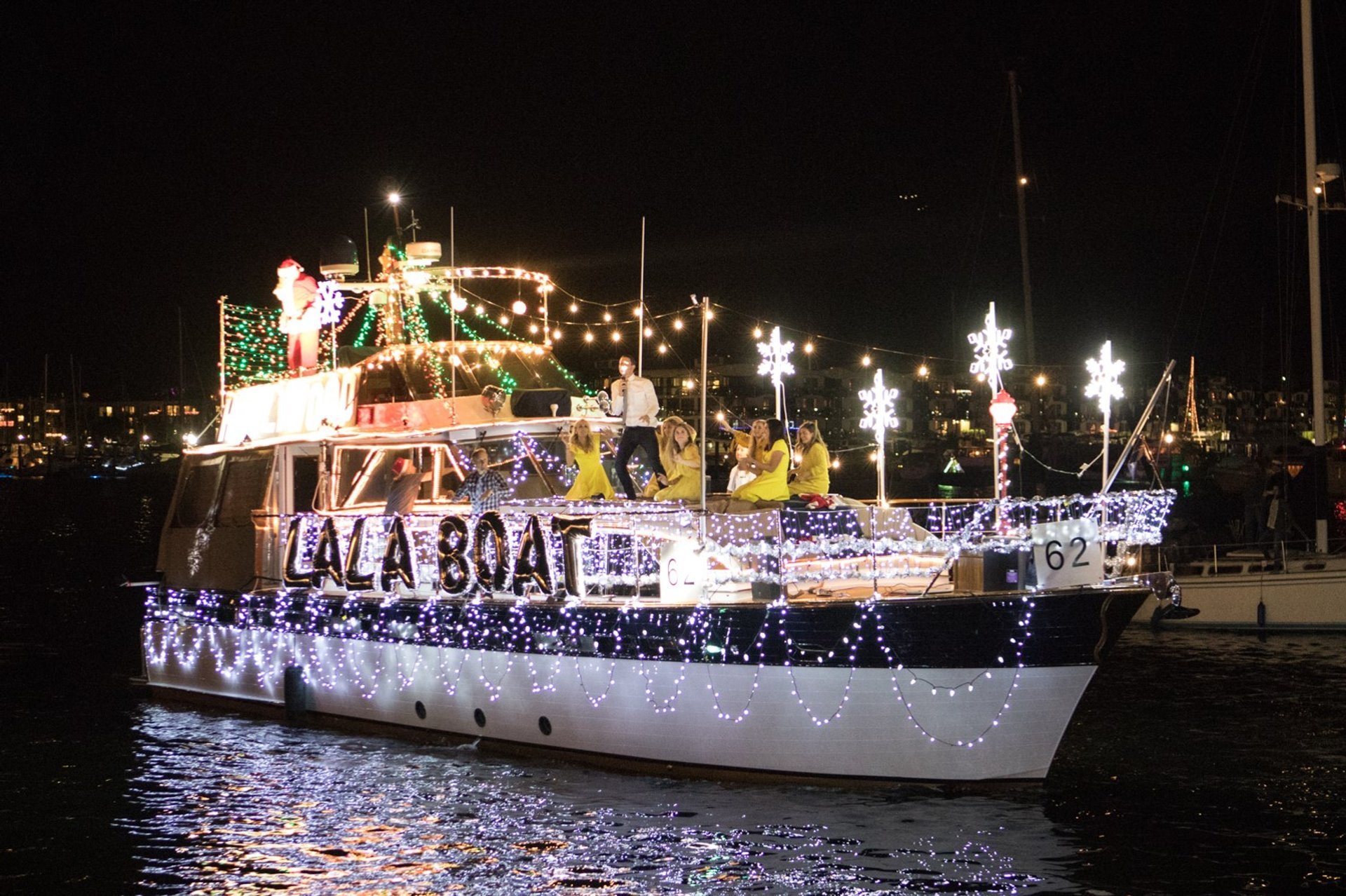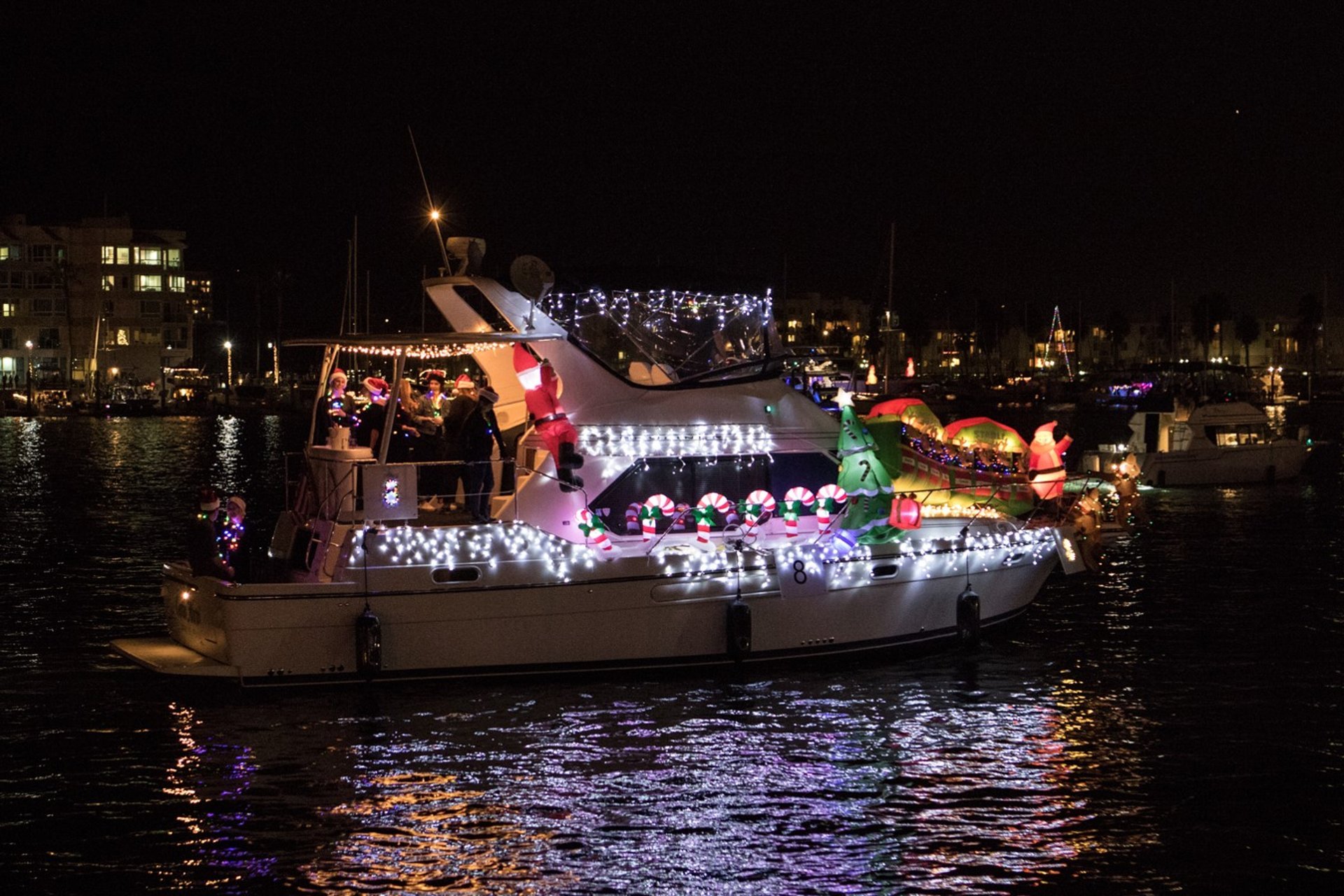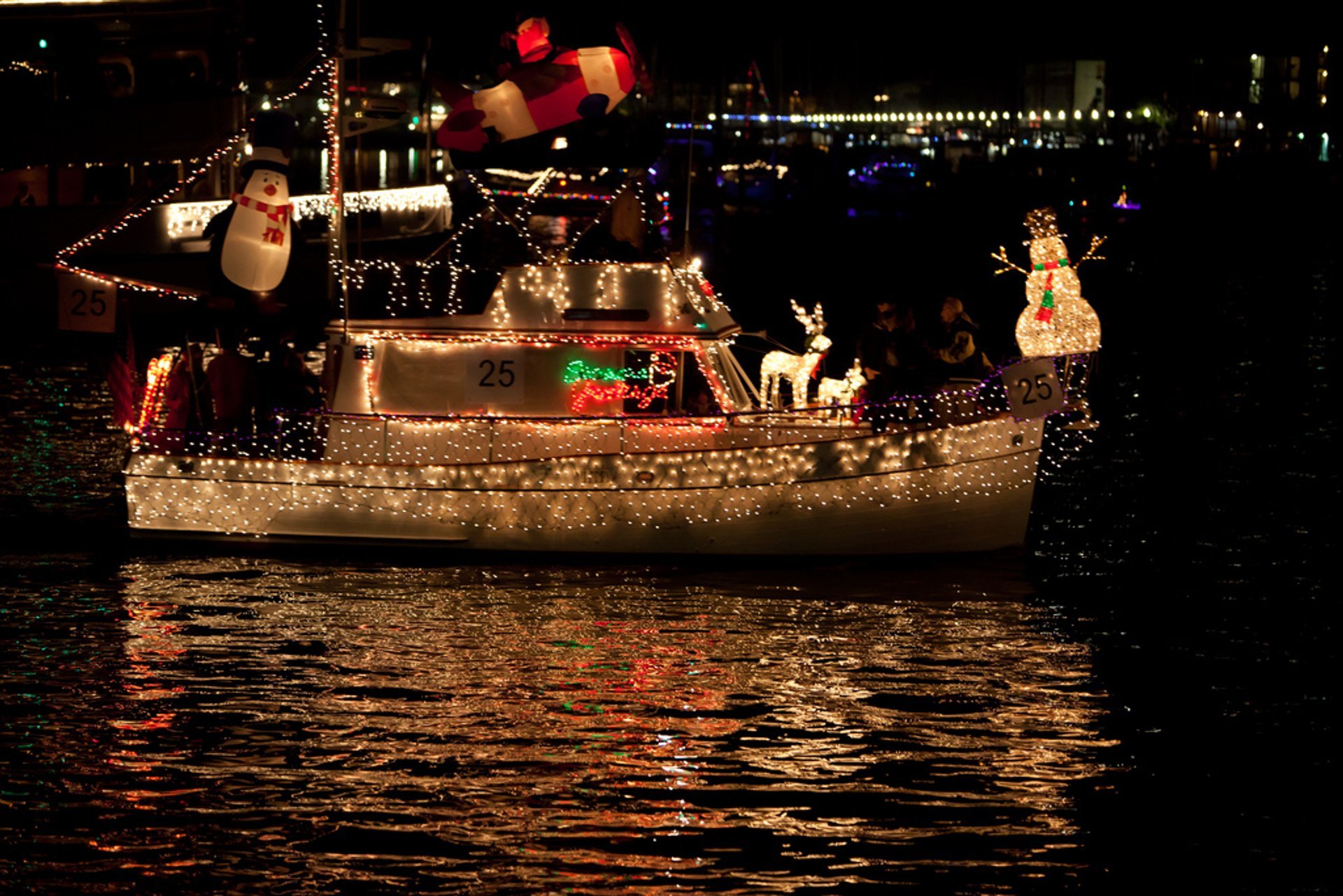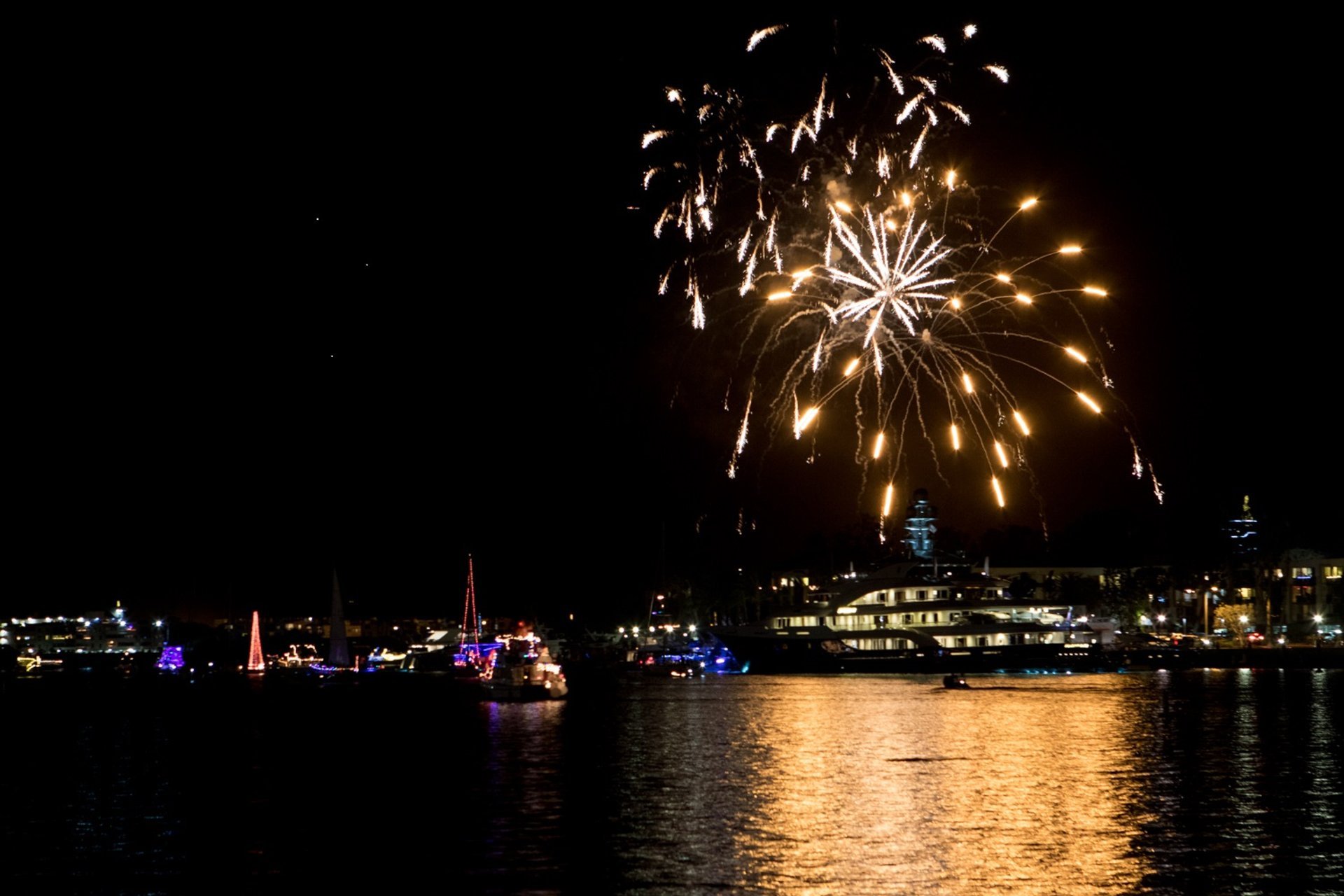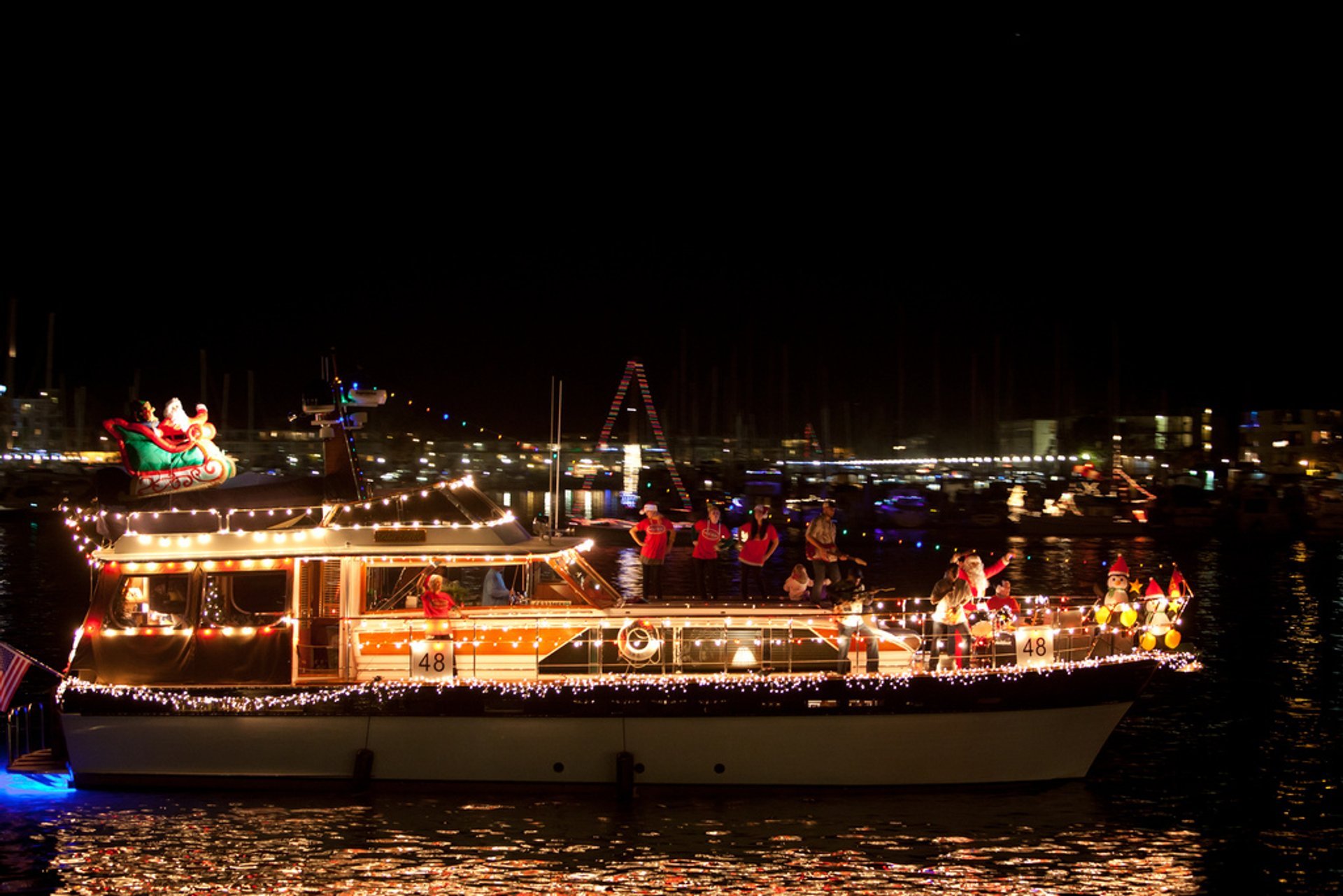 2017 Best Lights 1st Place Boat "Valhalla"
See accommodations nearby
The Marina Del Rey Boat Parade is annually held in North America's largest man-made small-craft harbor. The festival begins with the Snow Wonder, which takes place in Burton Chace Park from noon till almost 6 p.m. During this time everyone can enjoy various entertainment and crafts, snow, sledding, and so much more. At 5:55 p.m. a great fireworks show starts the main event—the Marina del Rey Holiday Boat Parade. Dozens of beautifully decorated and illuminated boats float through the harbor. This fascinating show lasts for about two hours, from 6 p.m. till 8 p.m.
Each season features a new theme for the parade, and thus new spectacular decorations. The participants compete for the best prizes in several categories such as best theme, best animation, best band, best lights, and more. The best spots for spectators can be found at Fisherman's Village and Burton Chace Park. About 25,000 spectators watch the parade every year.
Many people watch the dazzling event from one of water front restaurants. However, make your reservation in advance because this is a very popular option. Some hotels also offer good views of the harbor. The boat parade is undoubtedly a favorite community event that kicks off the Christmas festivities and holiday illumination in Marina del Rey.
Find hotels and airbnbs near Marina del Rey Holiday Boat Parade (Map)