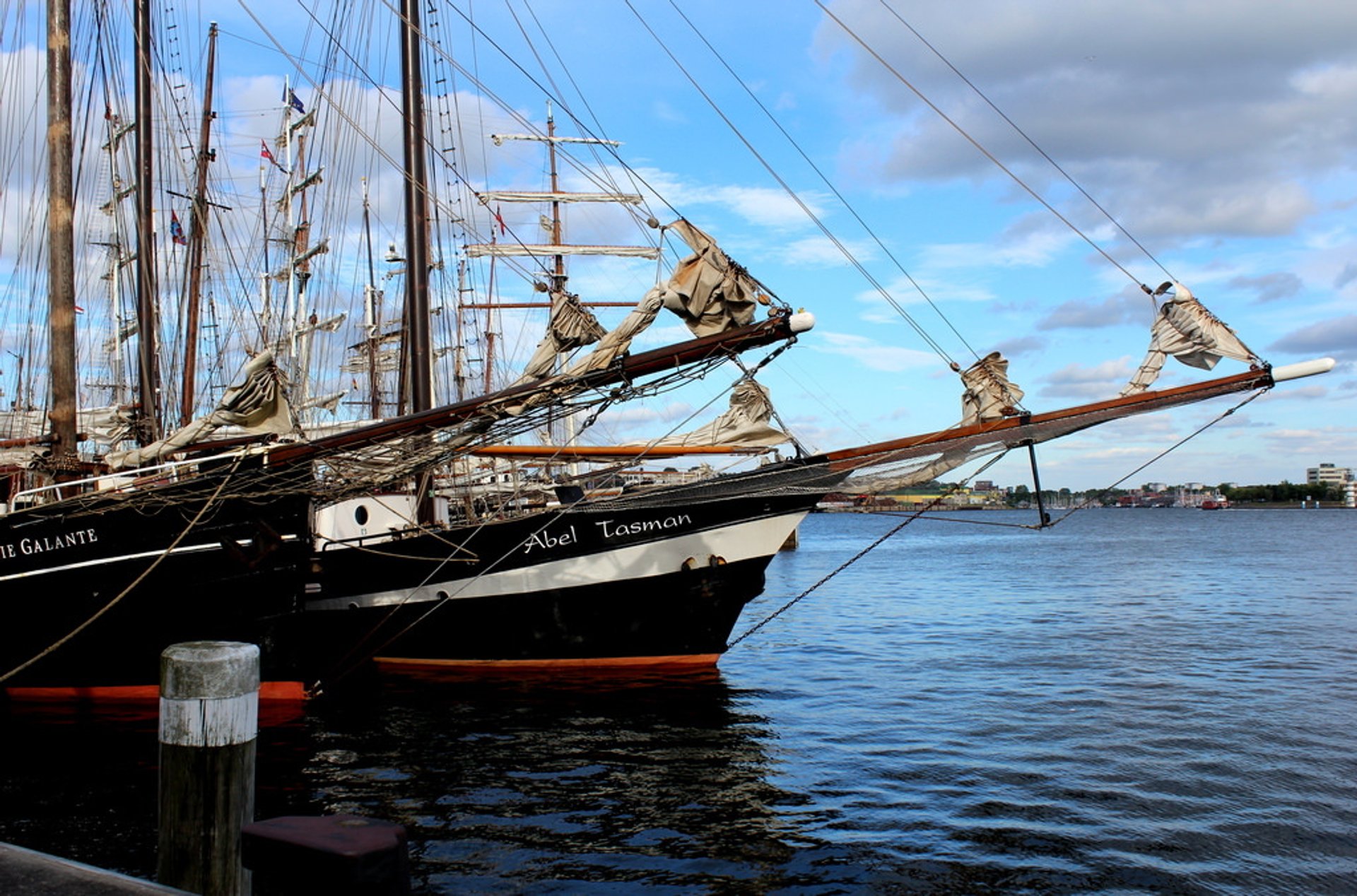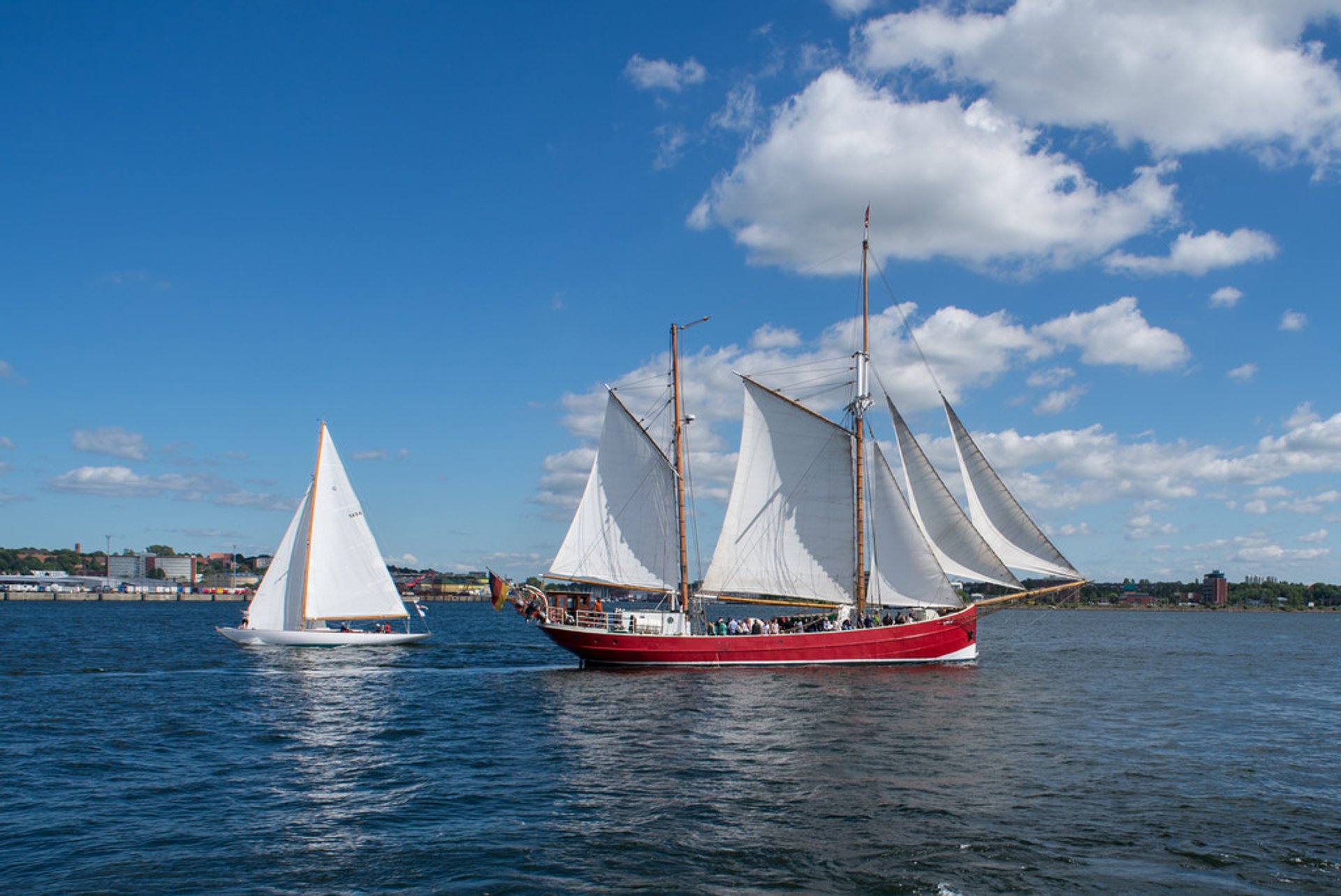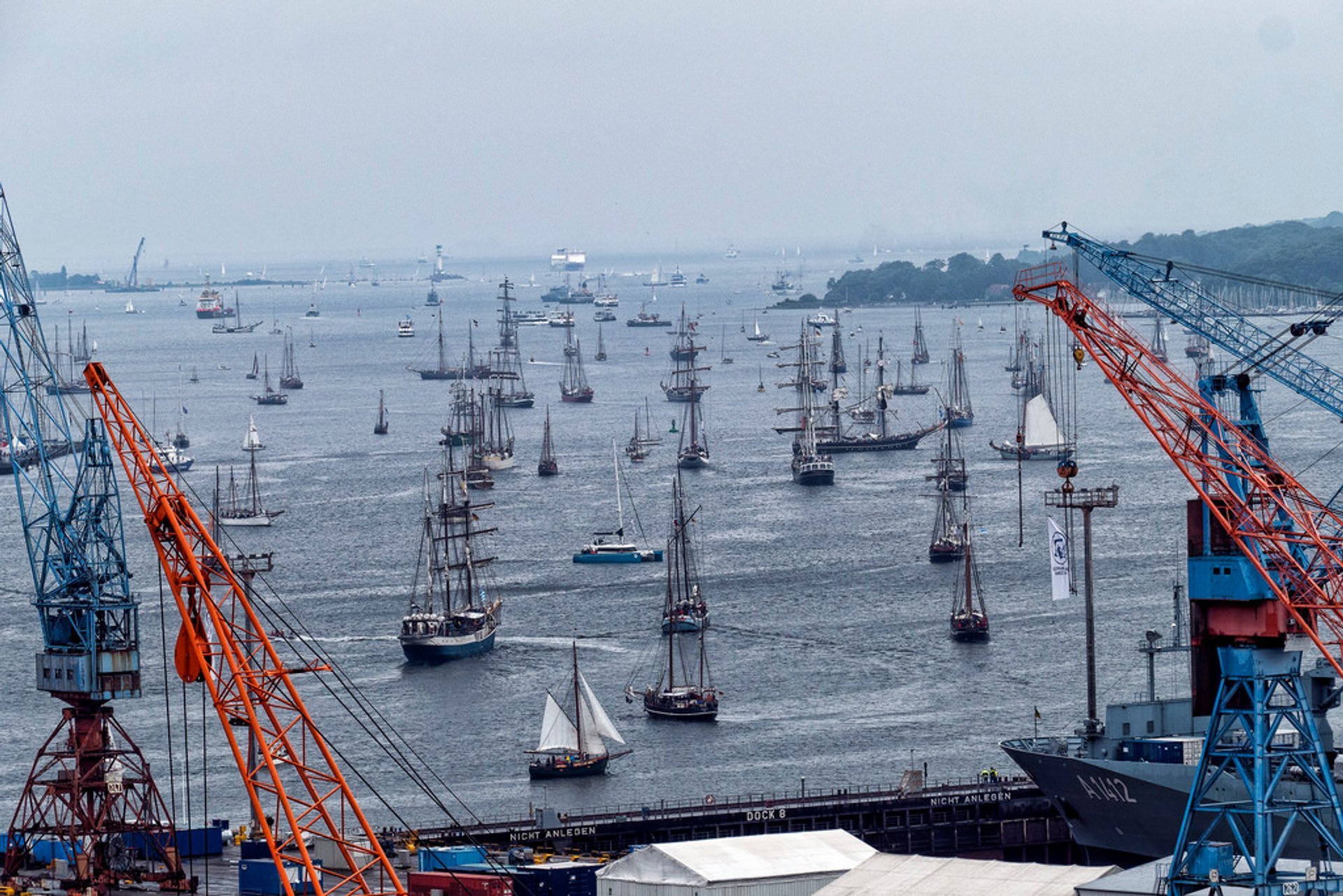 Kiel Week or Kieler Woche is held each year in late June in Kiel, and it is all about big festivals, loud concerts with famous bands, delicious food from all over the Europe, spectacular firework displays, and, of course, fascinating ship races.
Kiel Festival attracts many German and international sailing ships as it is one of the largest ship conventions in Germany. More than 100 yachts and traditional ships take part in Tall Ships Parade before the Kiel Week closing day.
Most races begin at the Harbour of Schilksee, the center of most sporting activities during the festival. Annually the races put together 2,000 ships with 5,000 sailors and more than 3 million visitors.
The festival includes different music, dances, carnival type rides, lots of fun and is organized by the Norddeutscher Regattaverein, Yacht Club of Kiel, Verein Seglerhaus am Wannsee, and Hamburger Sailing Club.
Find hotels and airbnbs near Kiel Week (Kieler Woche) (Map)