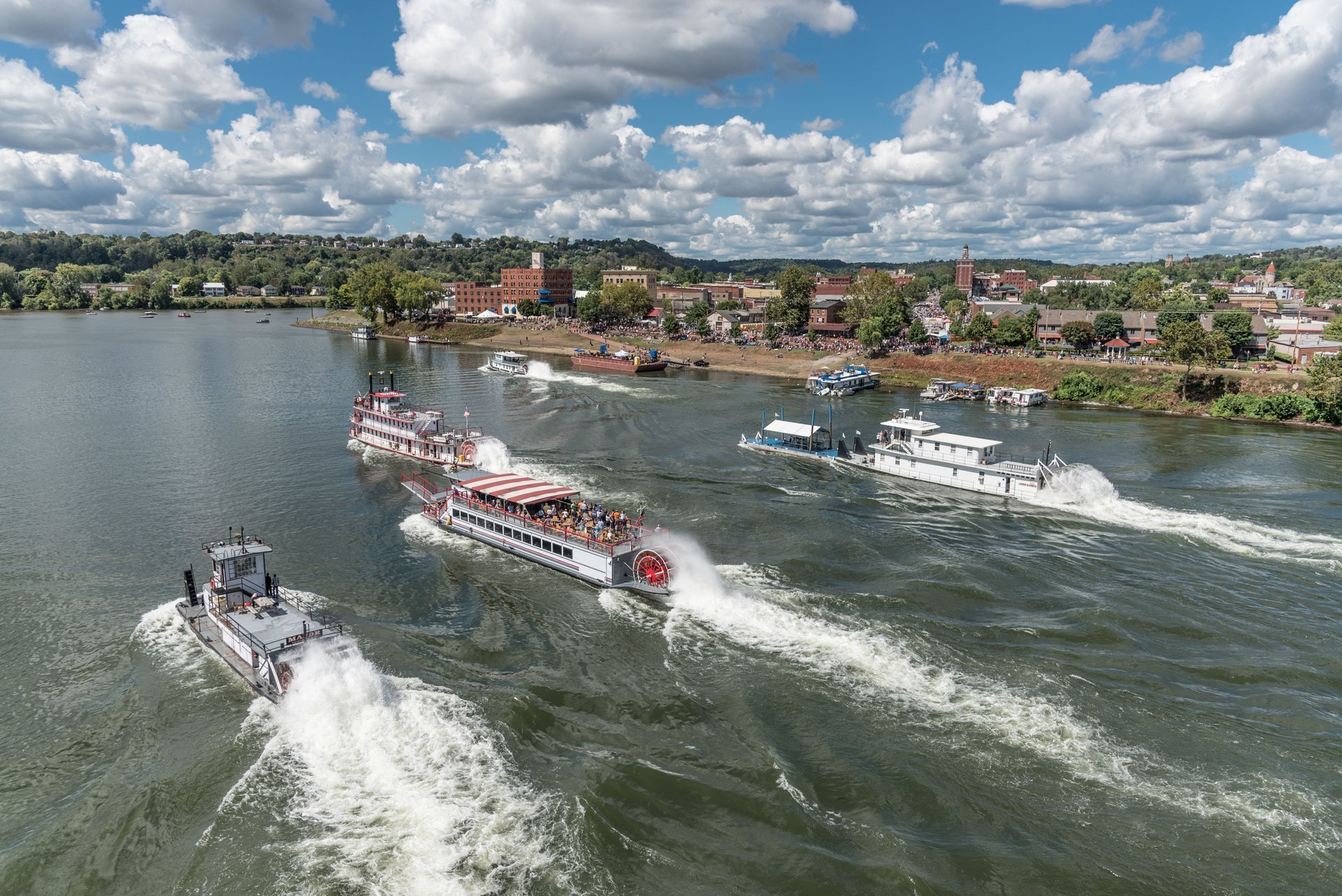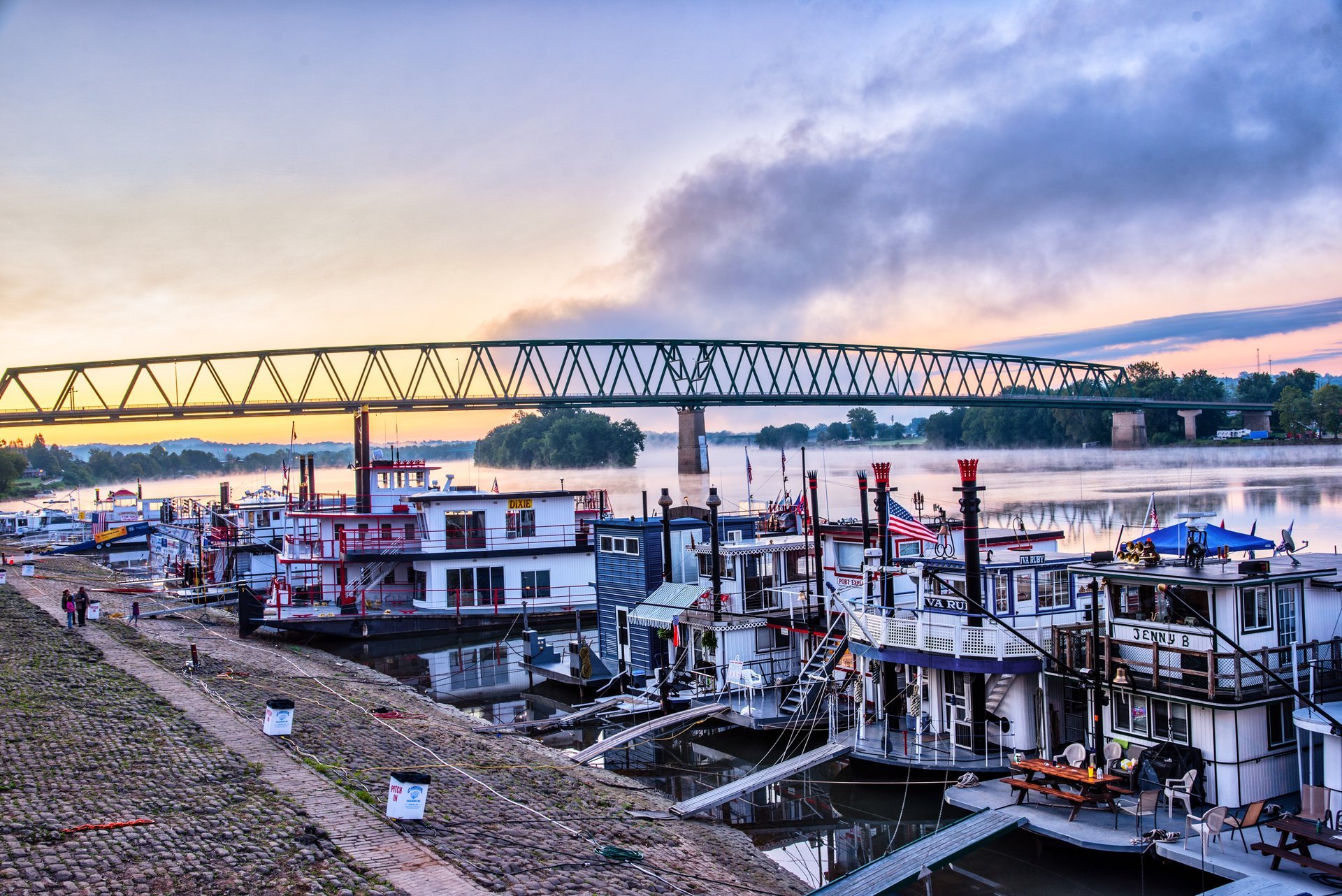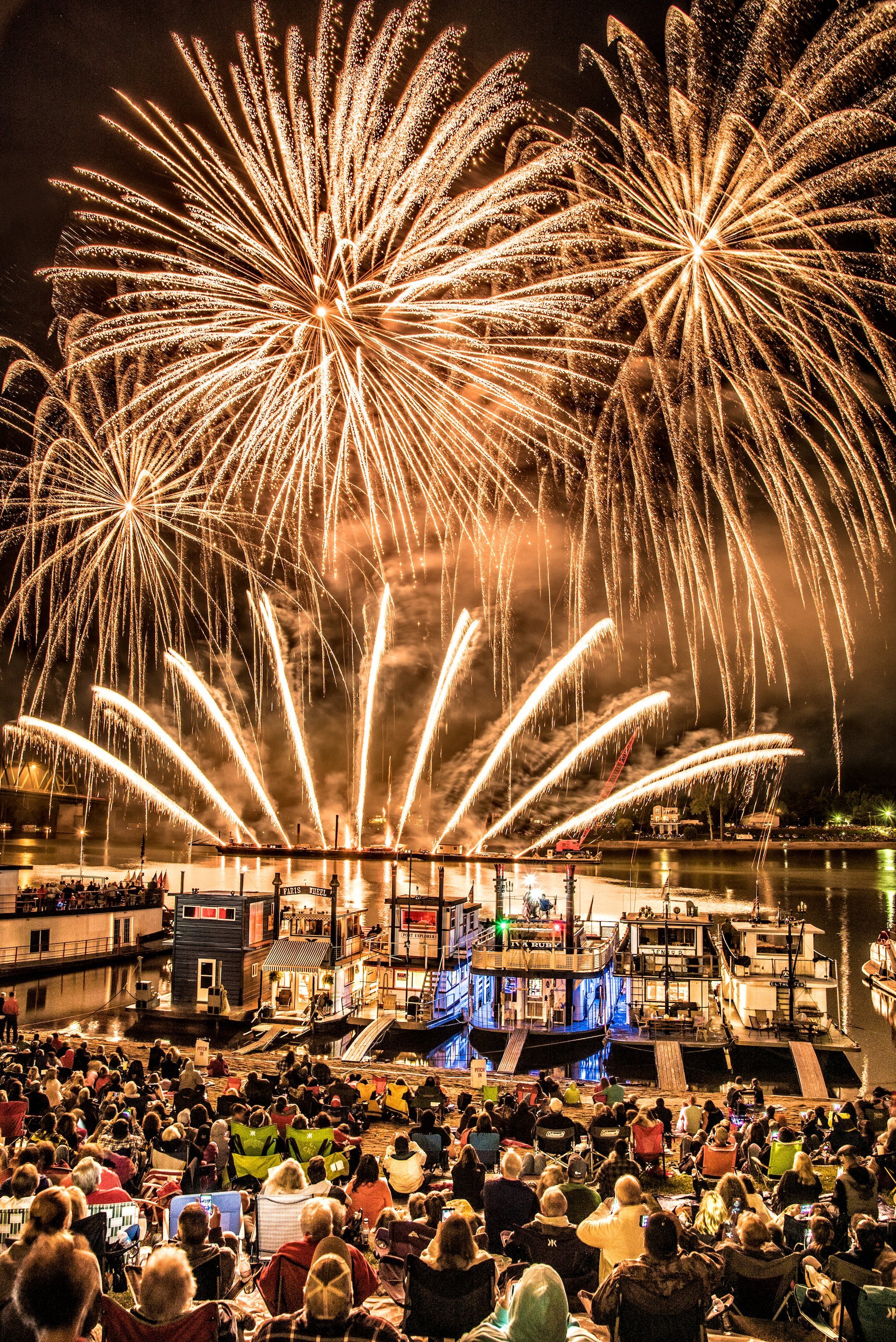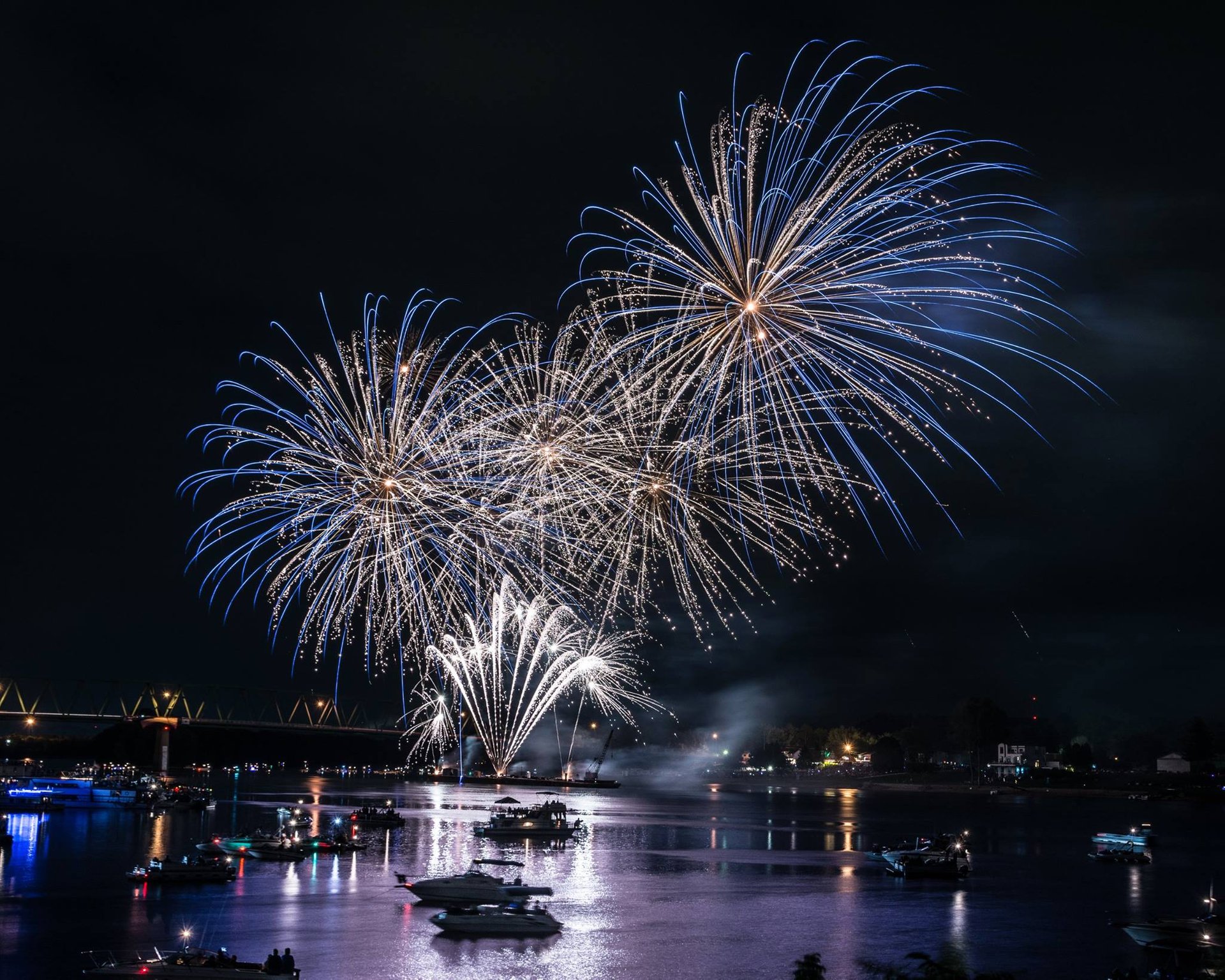 ©
Bruce Wunderlich | Ohio River Sternwheel Festival
Ohio River Sternwheel Festival takes place on the weekend after Labor Day in Marietta, Ohio. Three days are full of family fun, fireworks, and entertainment. The festival features more than 35 sternwheelers docked along in historic Marietta waterfront. The weekend event includes a Sternwheel pageant and Sternwheeler races, great food, kids' activities and much more.
The first Ohio River Sternwheel Festival was held in 1976, showcasing its riverboat heritage of the city that is home to​ the American Sternwheel Association. Now the festival attracts about 100,000 attendees. Many are attracted by what is known to be the largest firework display in the area.
The highlights of the Ohio River Sternwheel Festival include Coronation of Queen Genevieve, Little Miss, and Little Mr. Sternwheel Pageant, Rolling Oldies Car Show, a Photo Contest, and Sunday Sunrise Service.
Find hotels and airbnbs near Ohio River Sternwheel Festival (Map)