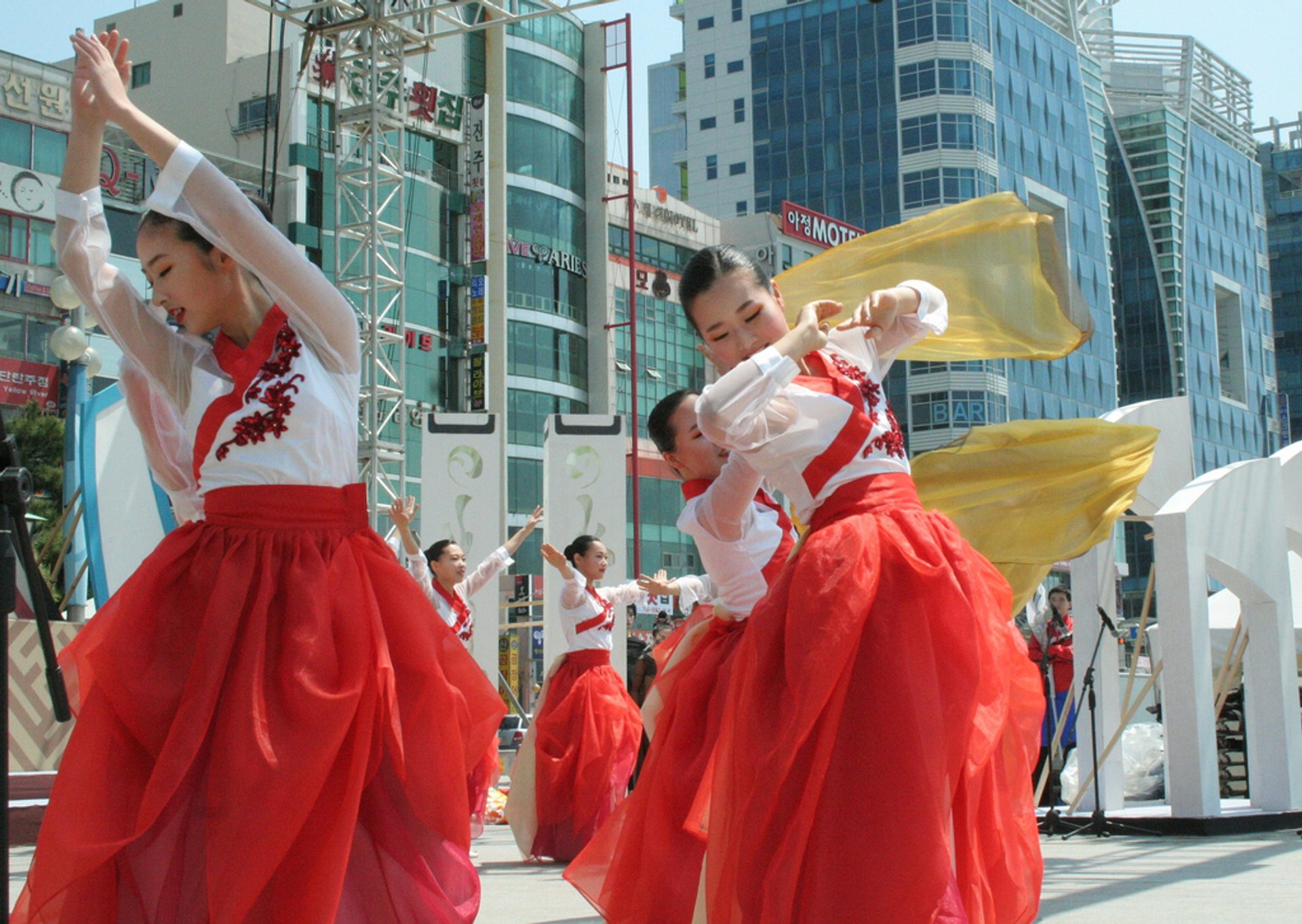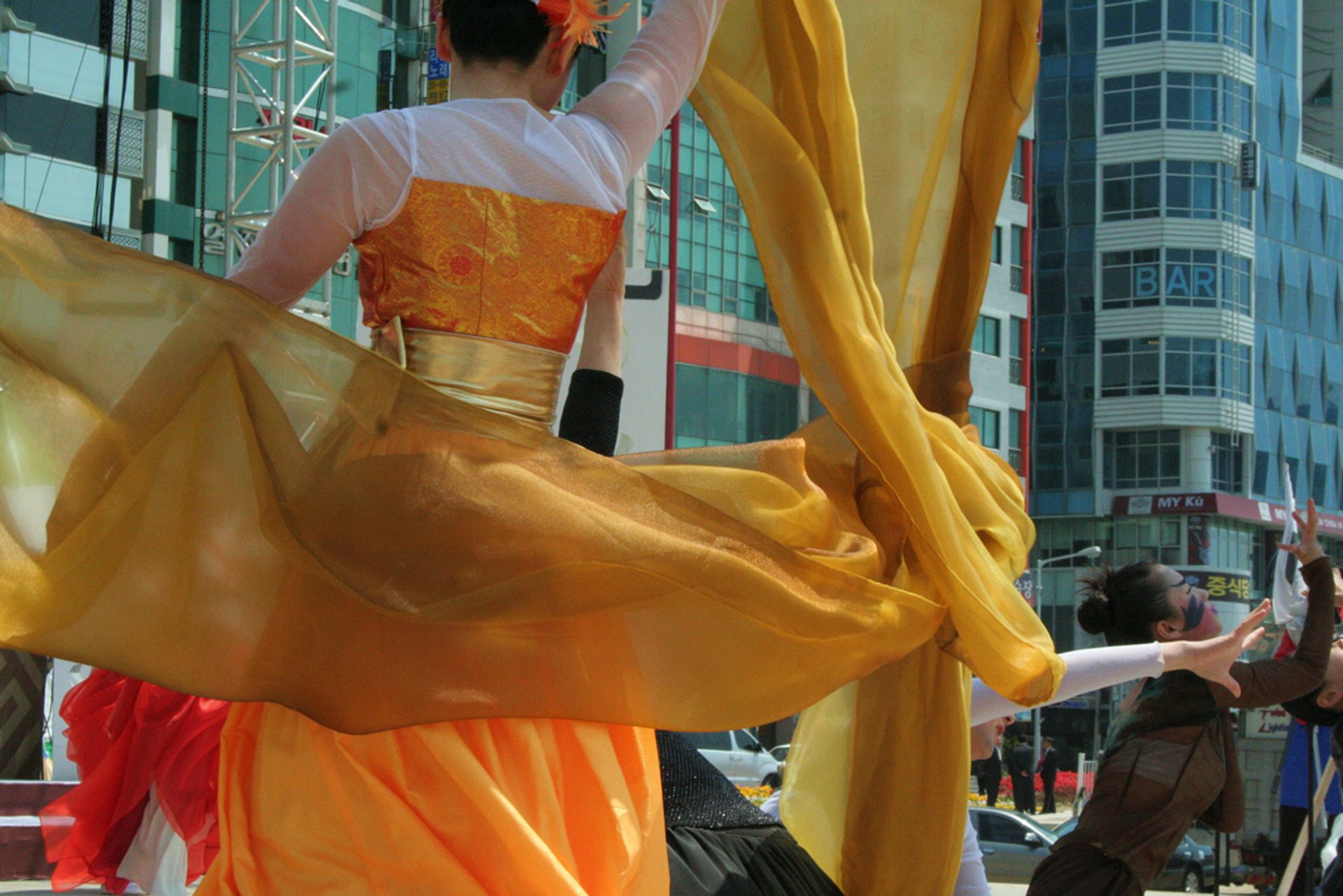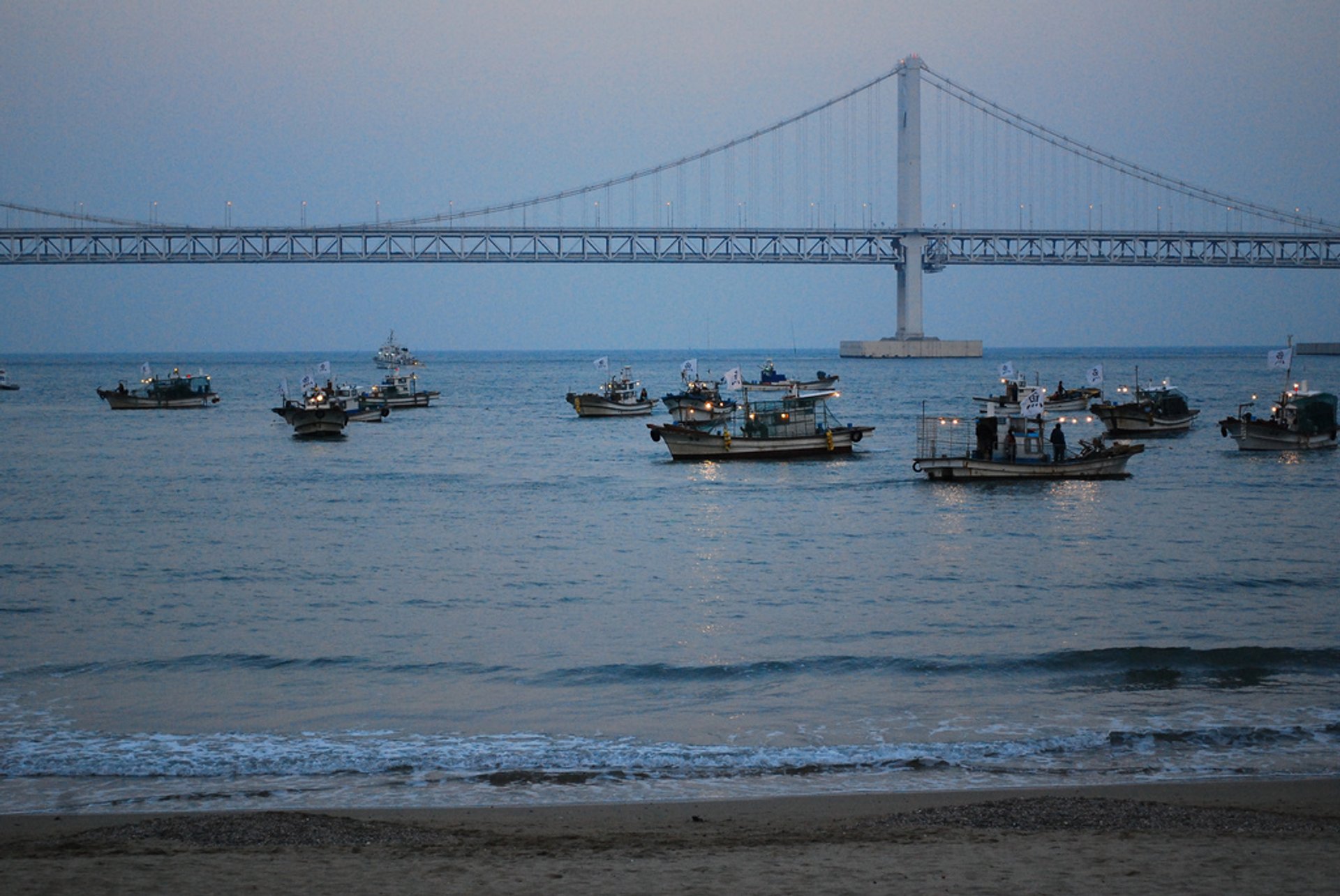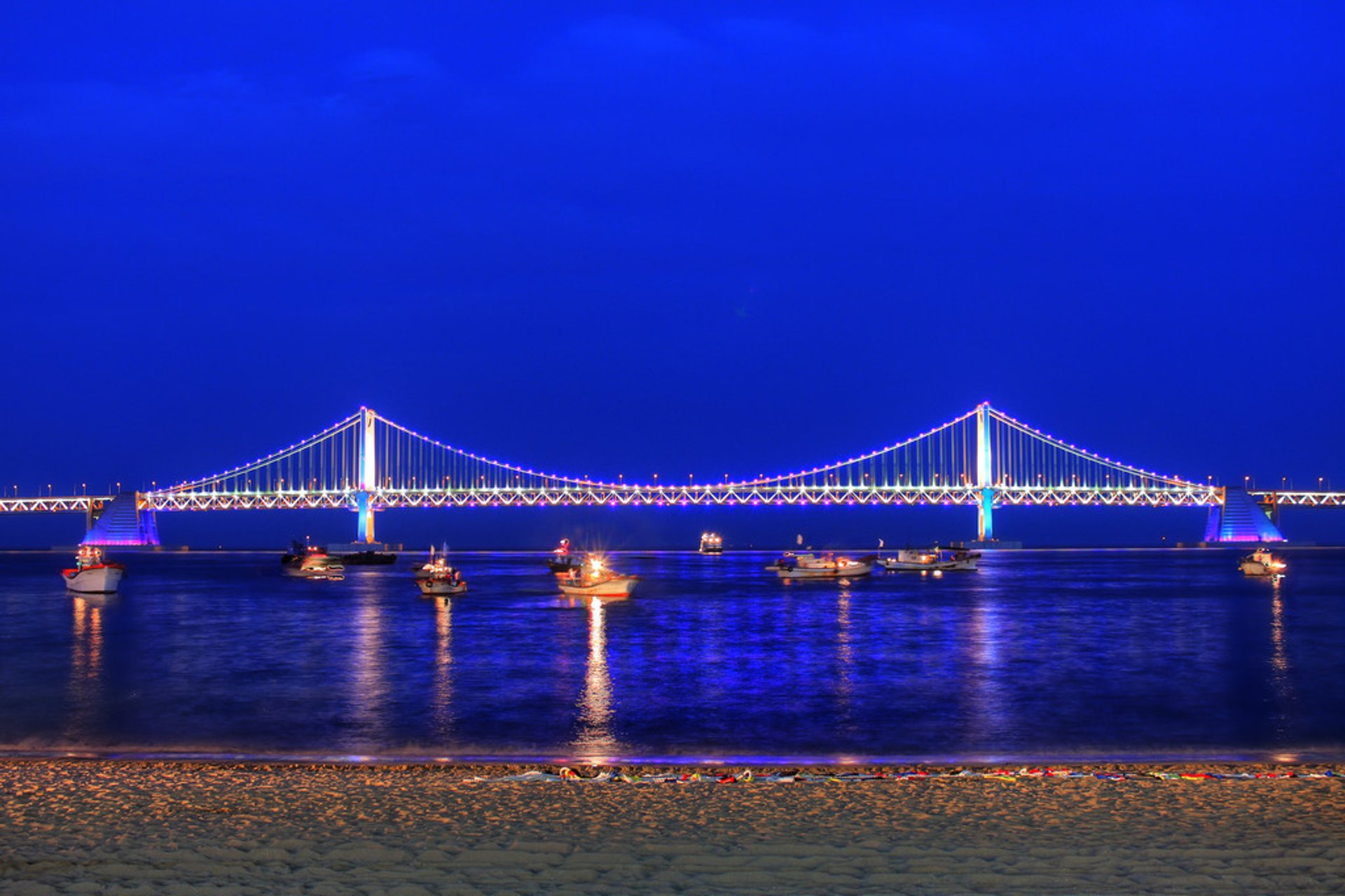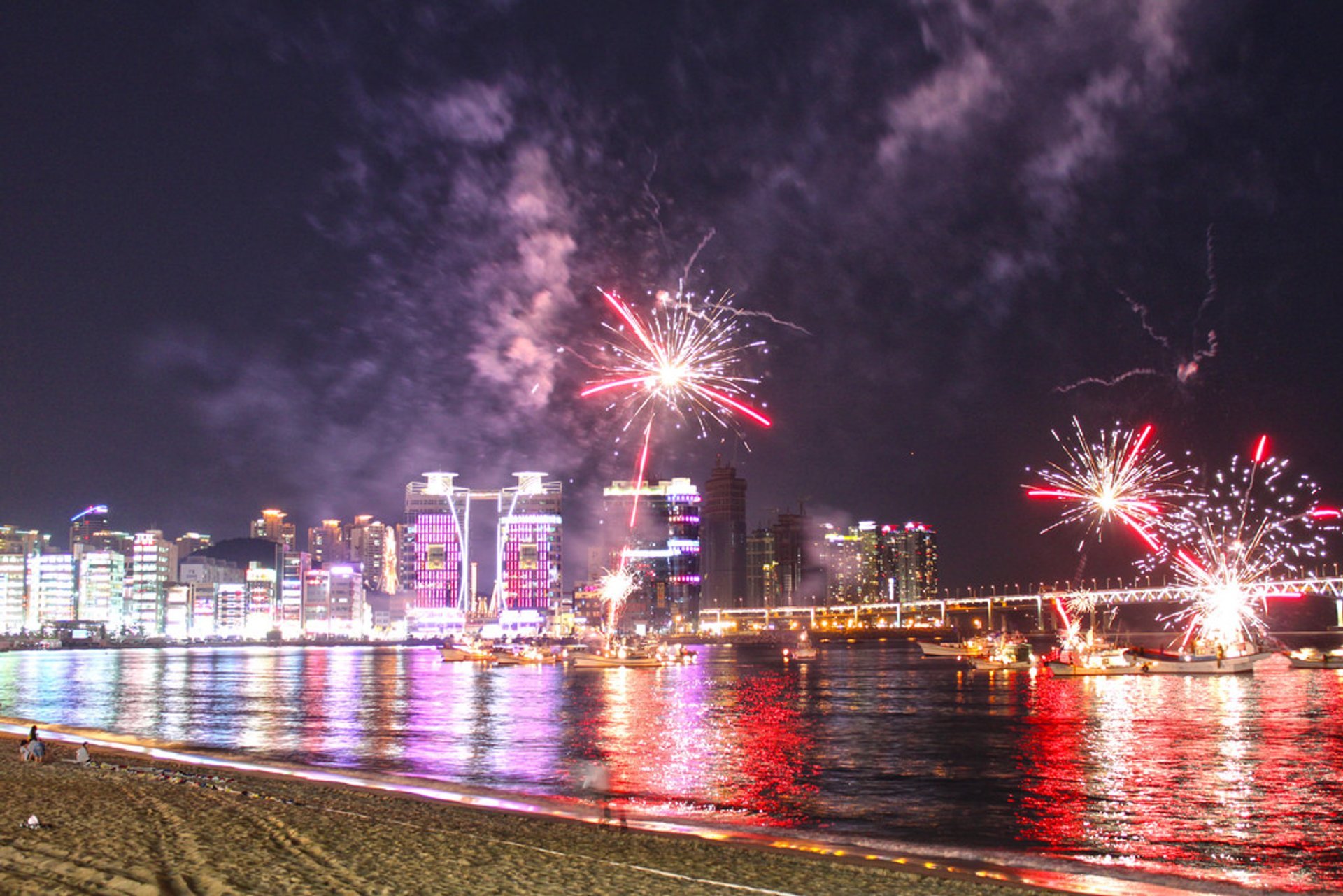 Every April Gwangali beach area invites people for a festival of fishing and Korean culture. During festivities attendees may engage in various fishing activities, fishing with nets is really popular.
If it's not your cup of tea, you can watch cultural performances.
The highlight of the festival is a night show of 30 fishing boats floating on the water with blazing torches. This part is a crowd favourite.
Find hotels and airbnbs near Gwangalli Eobang Festival (Map)