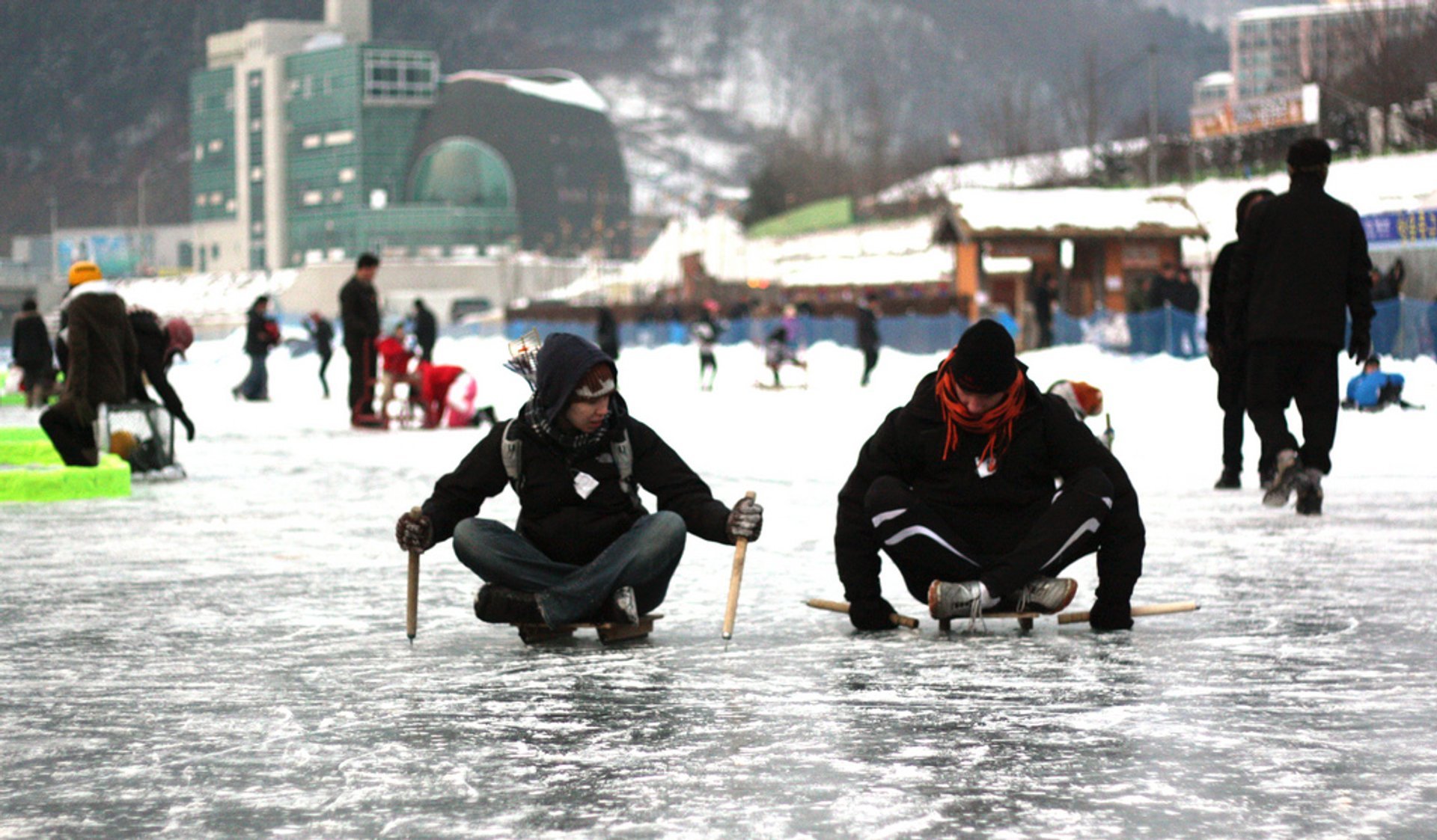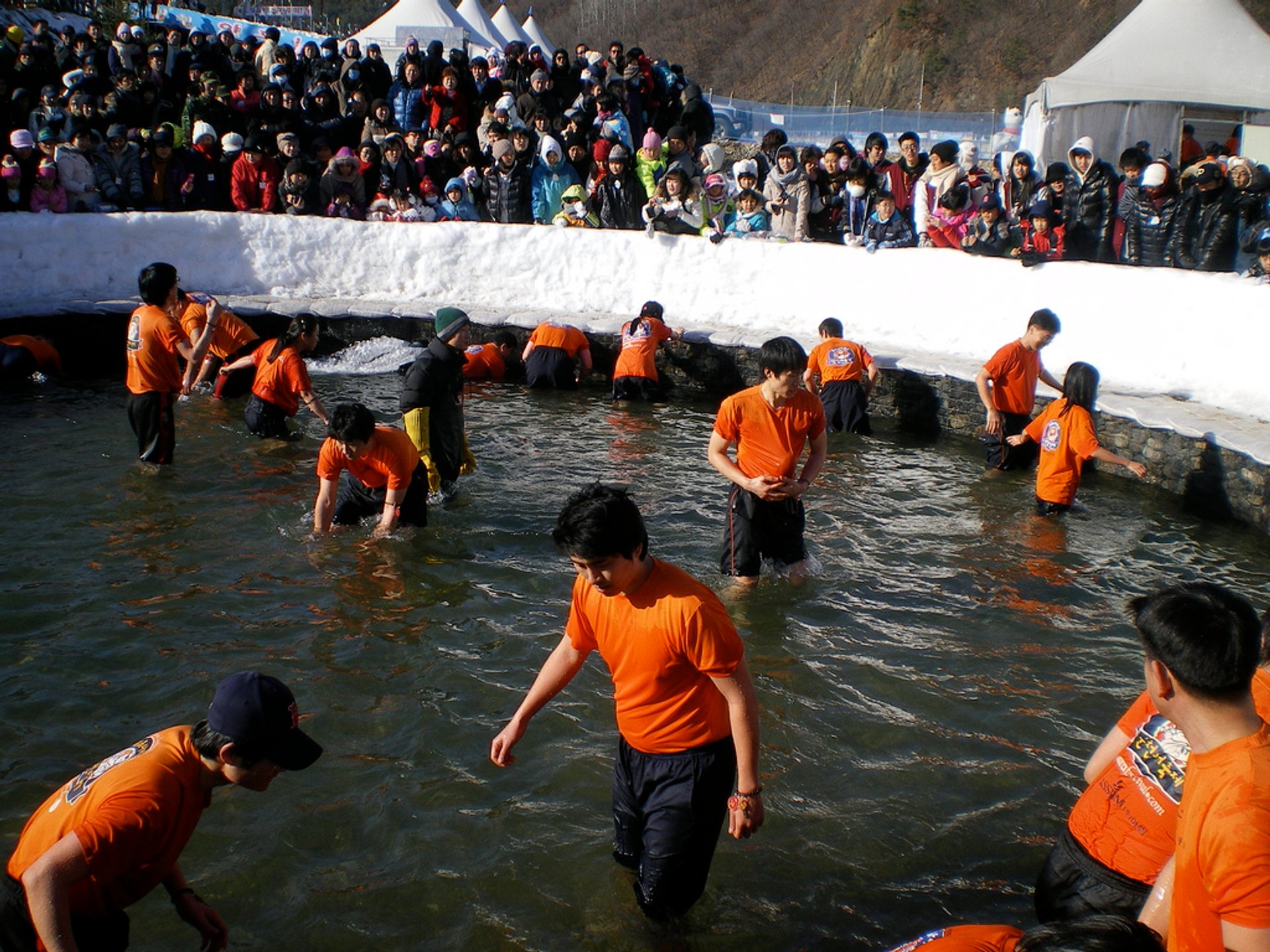 Ice Races, Hwacheon Sancheoneo Ice Festival, 2010
See accommodations nearby
If you've never tried ice sledding, ice soccer, or ice fishing, Hwacheon Sancheoneo Ice Festival is a great occasion to give it a go. The visitors are invited to partake in such themed contests as barehanded fishing in a pool of freezing water, and also ice racing competitions.
Ice fishing is a visitors' favourite, and it doesn't really matter whether you're a fisherman or not—this appeals to everyone. Simply cut a hole in the thick ice and pull something tasty out of it. If you're fortunate enough to catch something, you can go straight ahead to the nearest restaurant and ask to cook it for yourself.
Don't get upset though if there is no catch, for fish often move in schools rather than alone, and if you miss the flow another might not come soon. That's simply a matter of luck rather than skill.
The festival is held annually in the middle of winter season. If you are concerned about safety, don't worry, as ice is always tested before the festival. The thickness of ice has to be more than 40 cm which guarantees that ice will neither melt, nor crack.
Find hotels and airbnbs near Hwacheon Sancheoneo Ice Festival (Map)