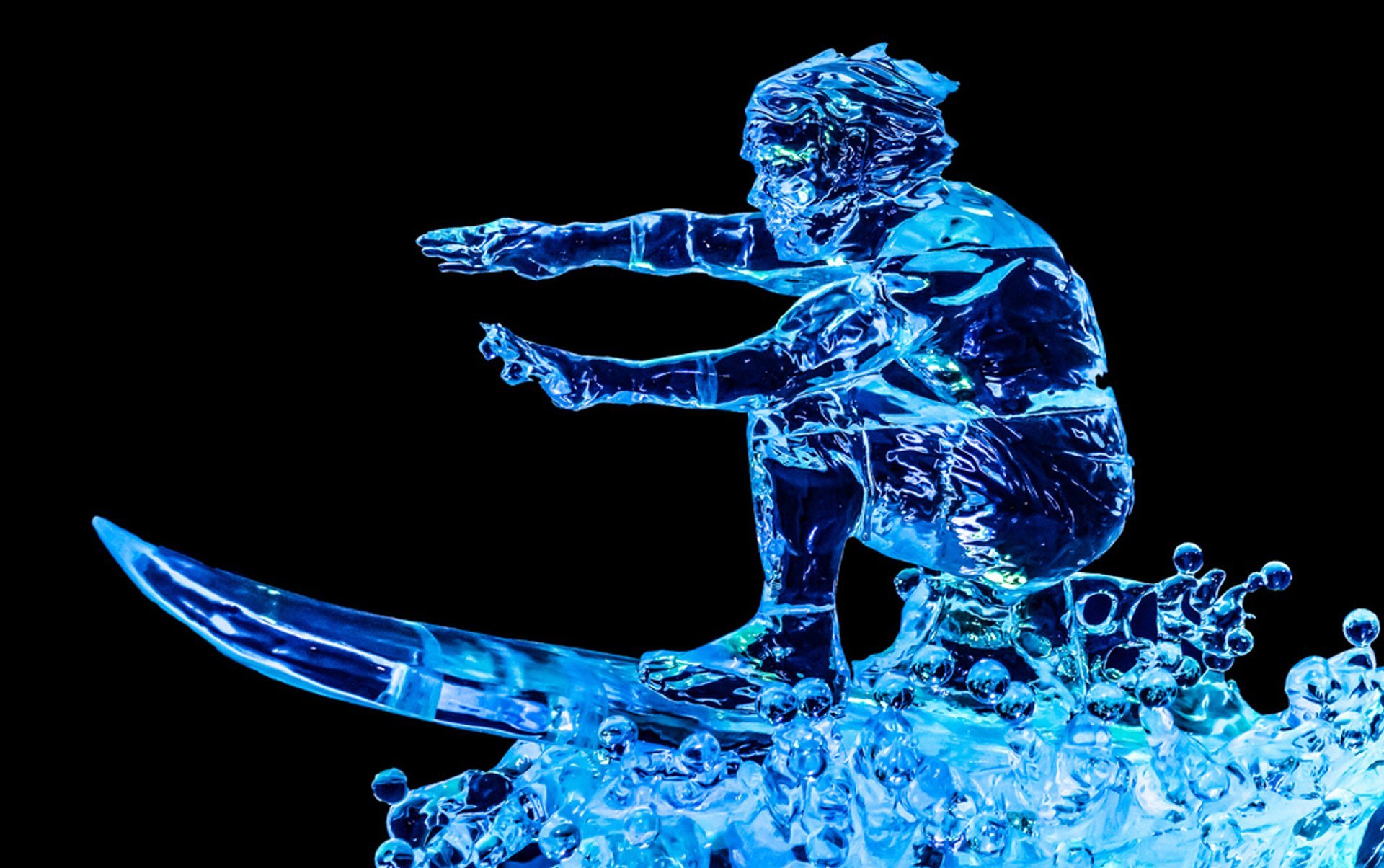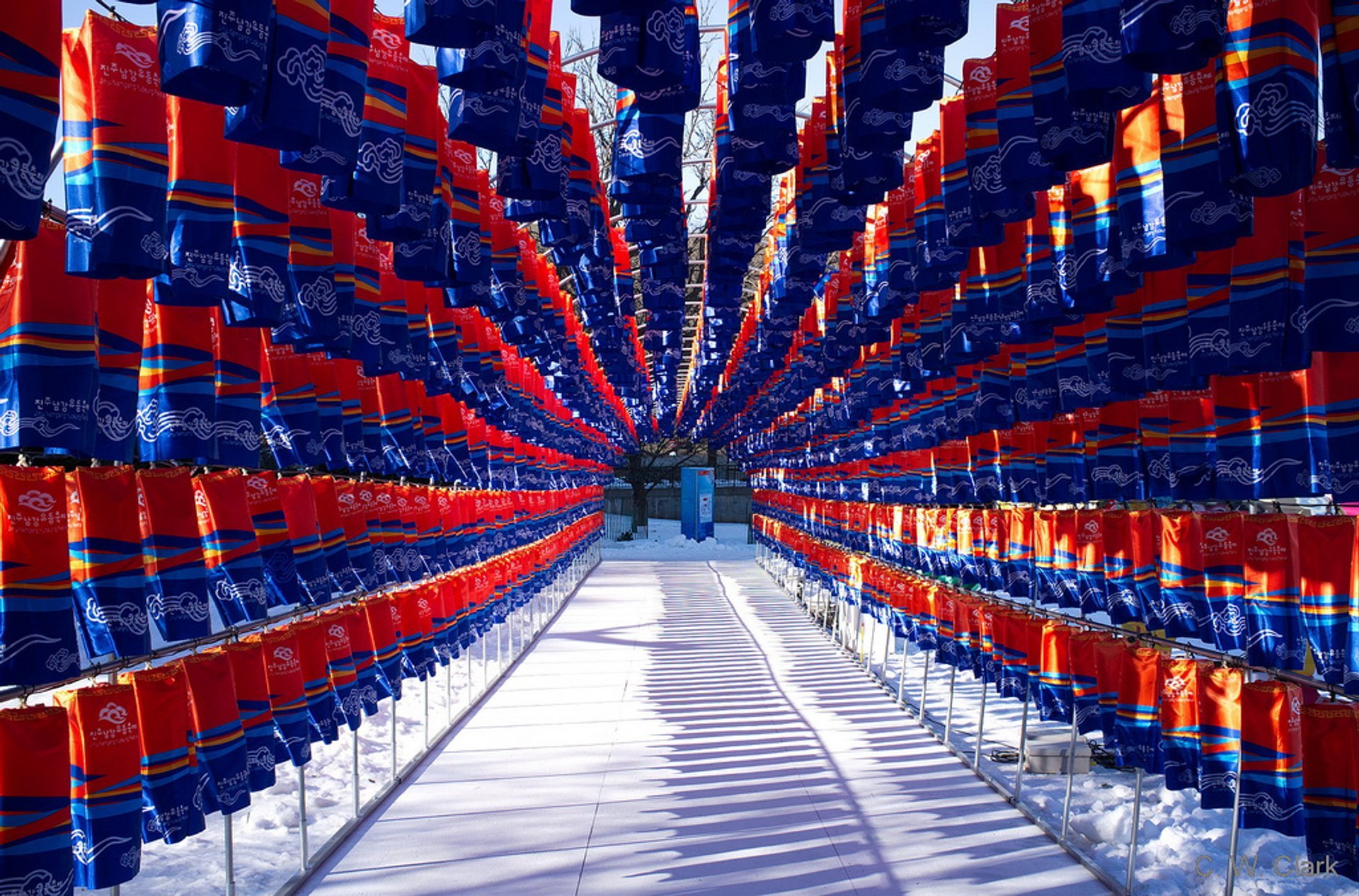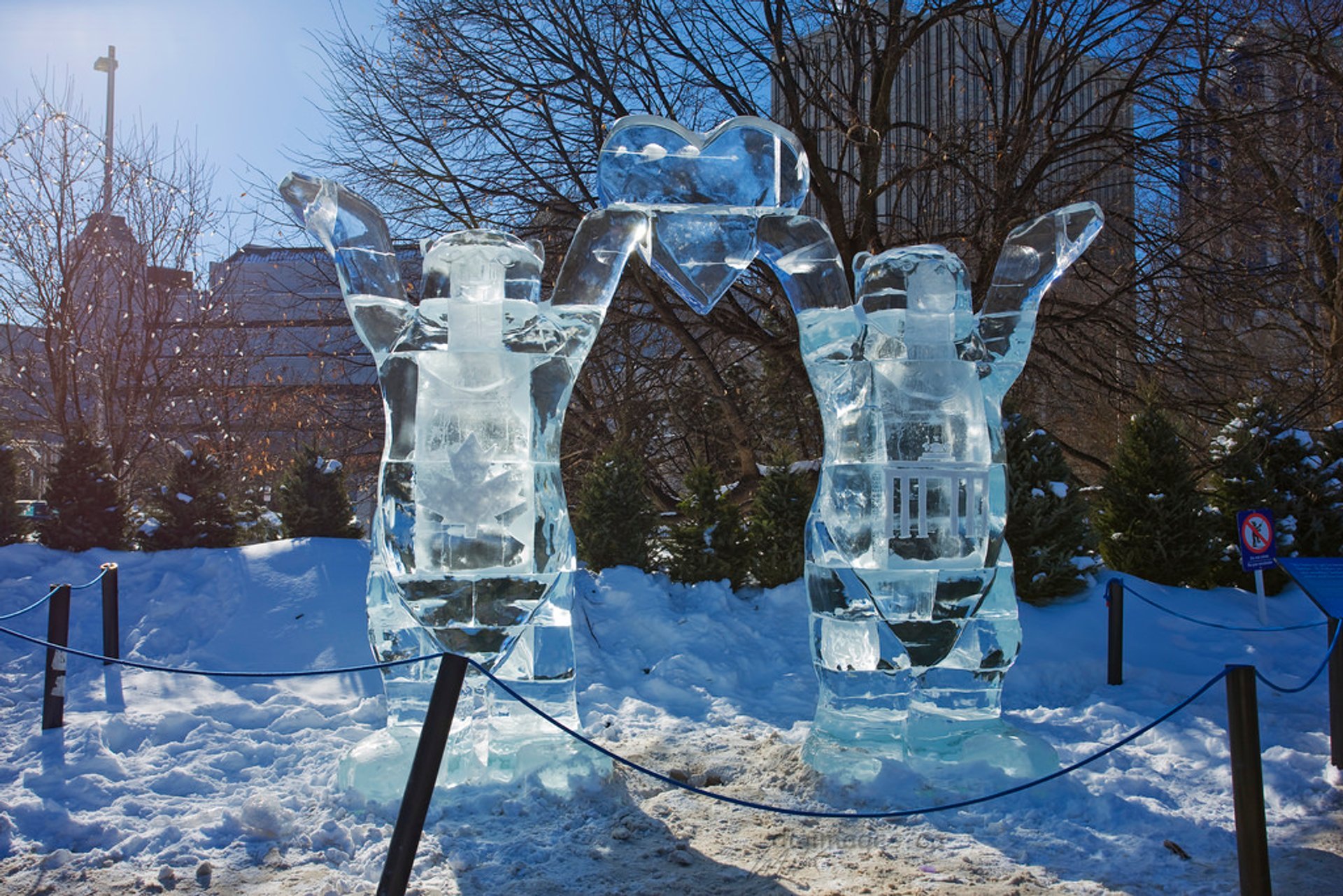 "Very Cold Surfer", one of the ice sculptures from Winterlude, Ottawa, 2014
See accommodations nearby
Ottawa's Winterlude (Bal de Neige in French) is an annual festival that takes place in the capital, attracting hundreds of thousands of visitors each year. About 1.6 million people visit the four Winterlude sites every winter. Ottawa Winterlude's most significant events take place during the first three weekends of February.
One of the most important events at the Winterlude Festival is an international ice carving contest. It takes place in the Crystal Garden of the Confederation Park, which is also known as the site of the ice lounge and live music concerts. Across from the Park and right by the City Hall is the Marion Dewar Plaza with its Rink of Dreams that hosts skating shows, DJ sets, and parties as well as interactive art displays. On weekends, there's an artisan market, a climbing wall, and ice dancing lessons.
The major attraction of Winterlude is the 5-mi (8-km) Rideau Canal Skateway—the largest naturally frozen skating rink in the world.
The Snowflake Kingdom in Jacques-Cartier Park in Gatineau is a favorite kids' playground with ice slides, snow sculptures, and IceHogs, the Winterlude Mascots.
Find hotels and airbnbs near Winterlude (Map)