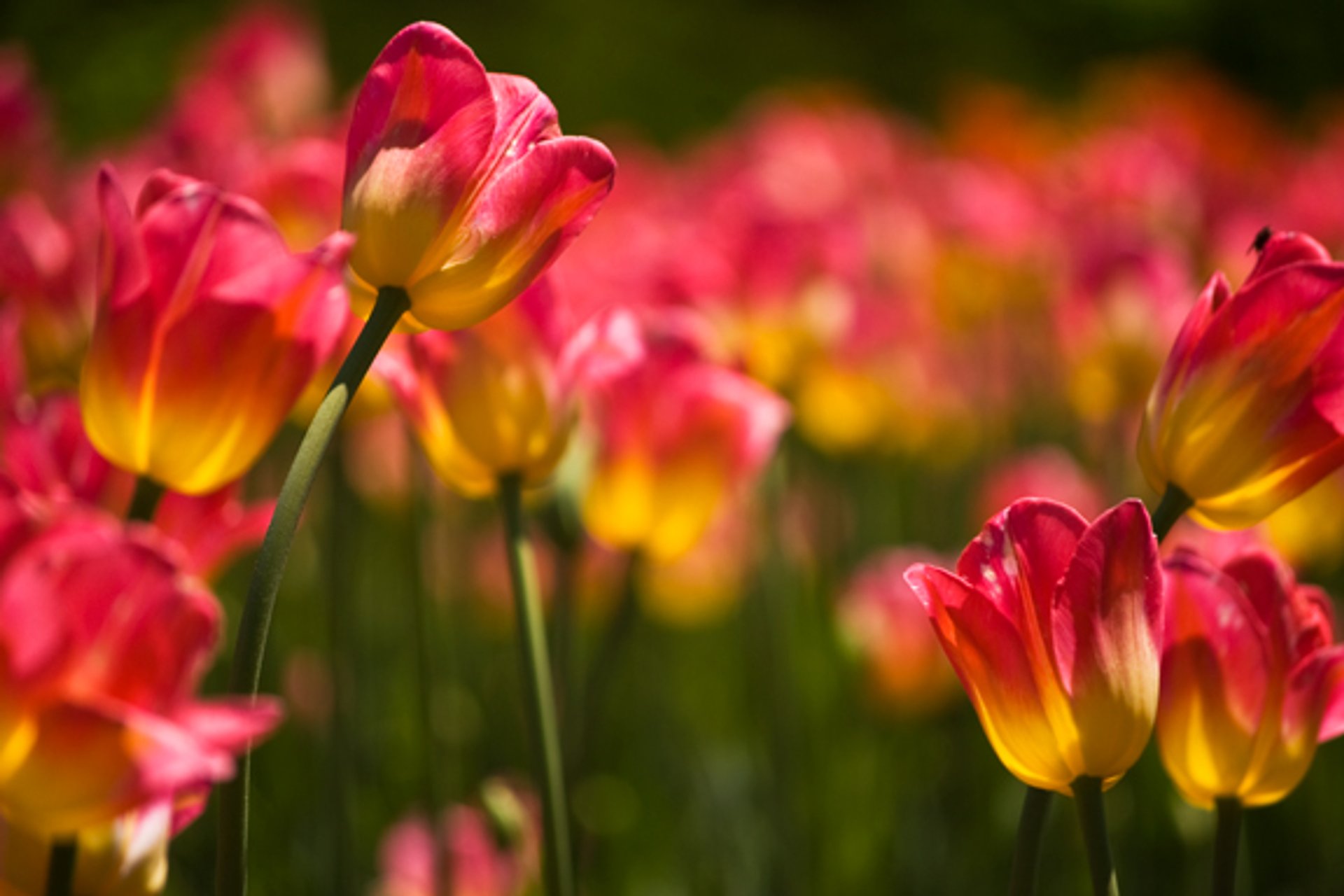 Canadian Tulip Festival or Festival Canadien des Tulipes in Ottawa is an annual world-famous festival celebrating the Canadian capital's love affair with the tulip. It is not centered in one specific area altogether but rather spread across Ottawa. The epicenter of the festival—250,000 tulips bloom in Commissioners Park near Dows Lake. Ottawa Tulip Festival is held annually in May.
Impressive displays of tulips planted throughout the city attract over 650,000 visitors every year. Picturesque Commissioners Park on the shores of Dow's Lake and the Rideau Canal are definitely the most popular spots. Tulip festival is also time to celebrate art, cultural, historical, culinary and family tulip experiences.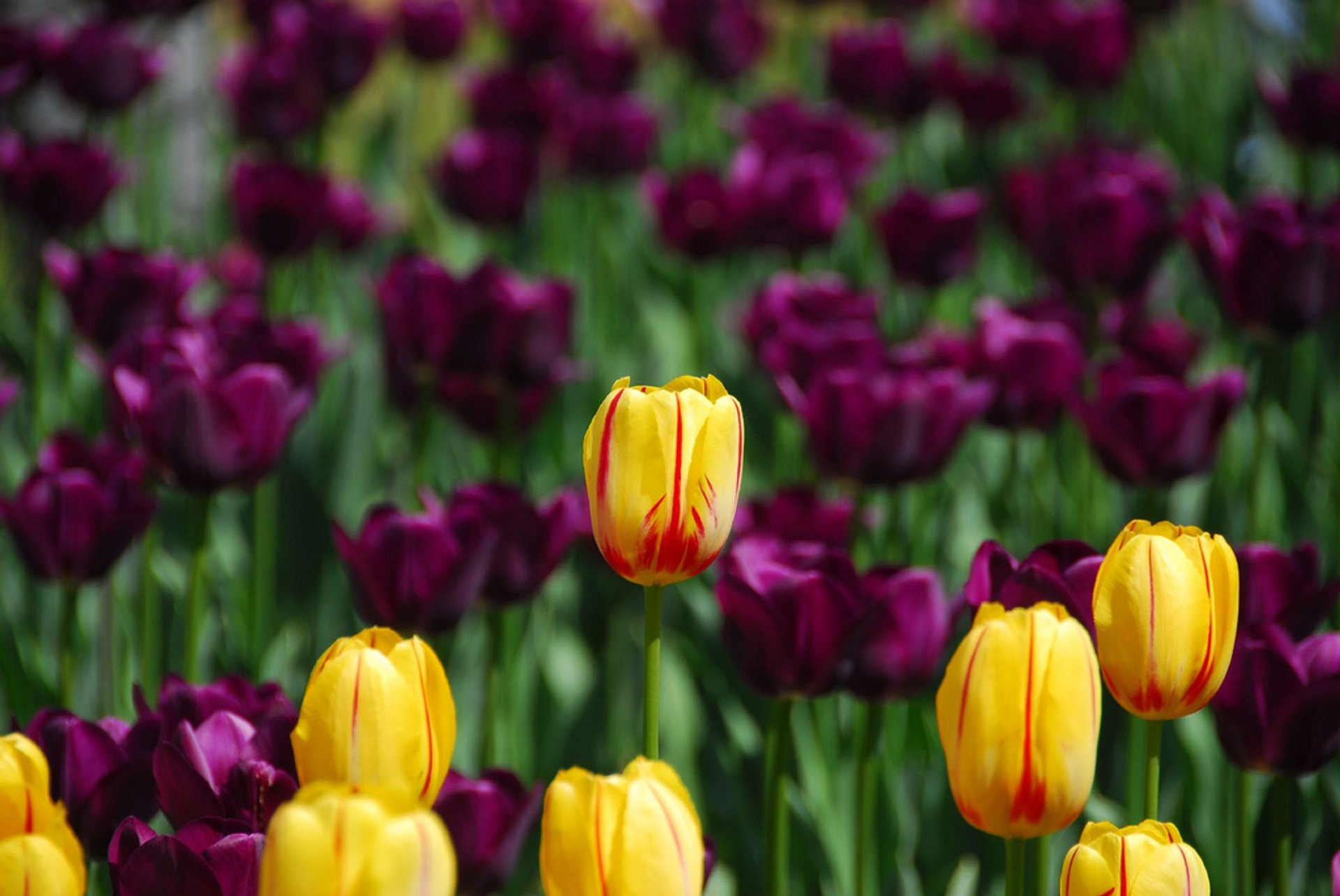 If you visit the bustling ByWard Market neighborhood, don't miss the tulip art created by artist Monique Martin or to go on a culinary tour with C'est Bon Cooking to taste edible tulip petals and bulbs.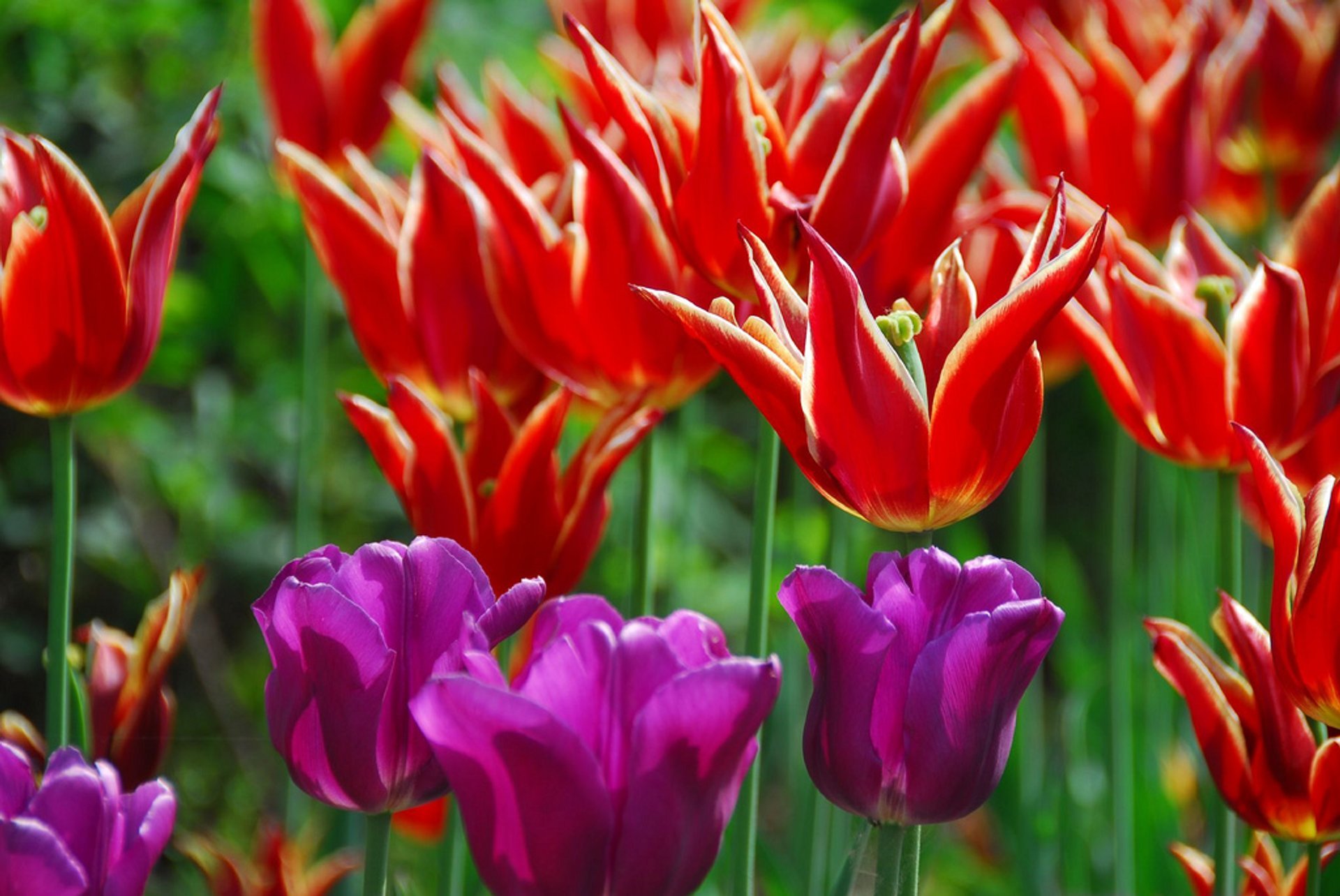 Ottawa massive bloom goes back to 1945 when the Dutch royal family sent 100,000 tulip bulbs as a token of appreciation for sheltering Queen Juliana and her family for three years during the Nazi occupation. In 1943, the Dutch Princess Margriet was born at the Ottawa Civic Hospital. In 1946, Juliana sent 20,500 bulbs specifically for the hospital and was going to send 10,000 more. The first Canadian Tulip Festival was held in 1953 organized by the Ottawa Board of Trade and photographer Malak Karsh. It was visited by Dutch royals several times.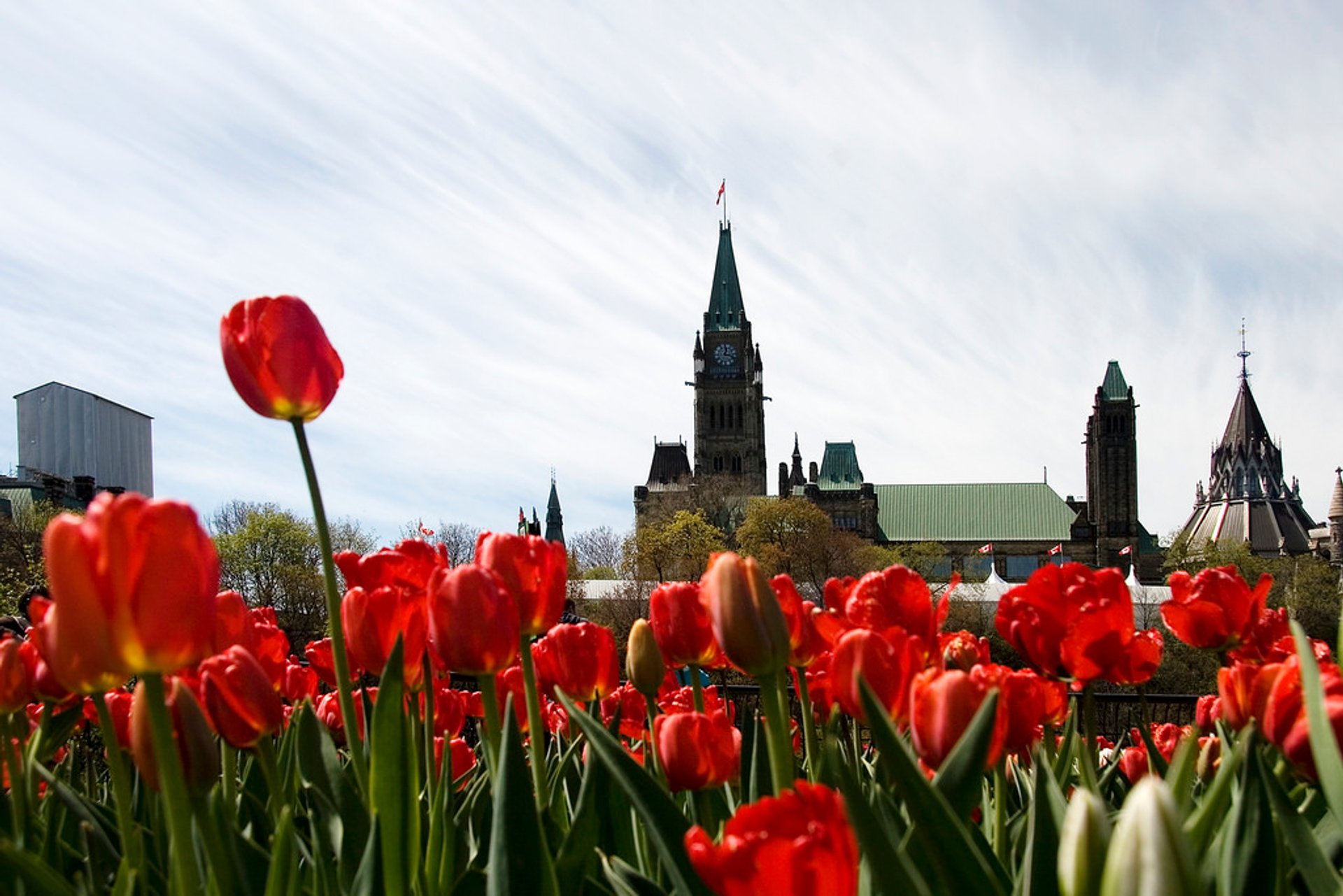 Find hotels and airbnbs near Canadian Tulip Festival (Festival Canadien des Tulipes) (Map)
Canadian Tulip Festival (Festival Canadien des Tulipes) Featured in