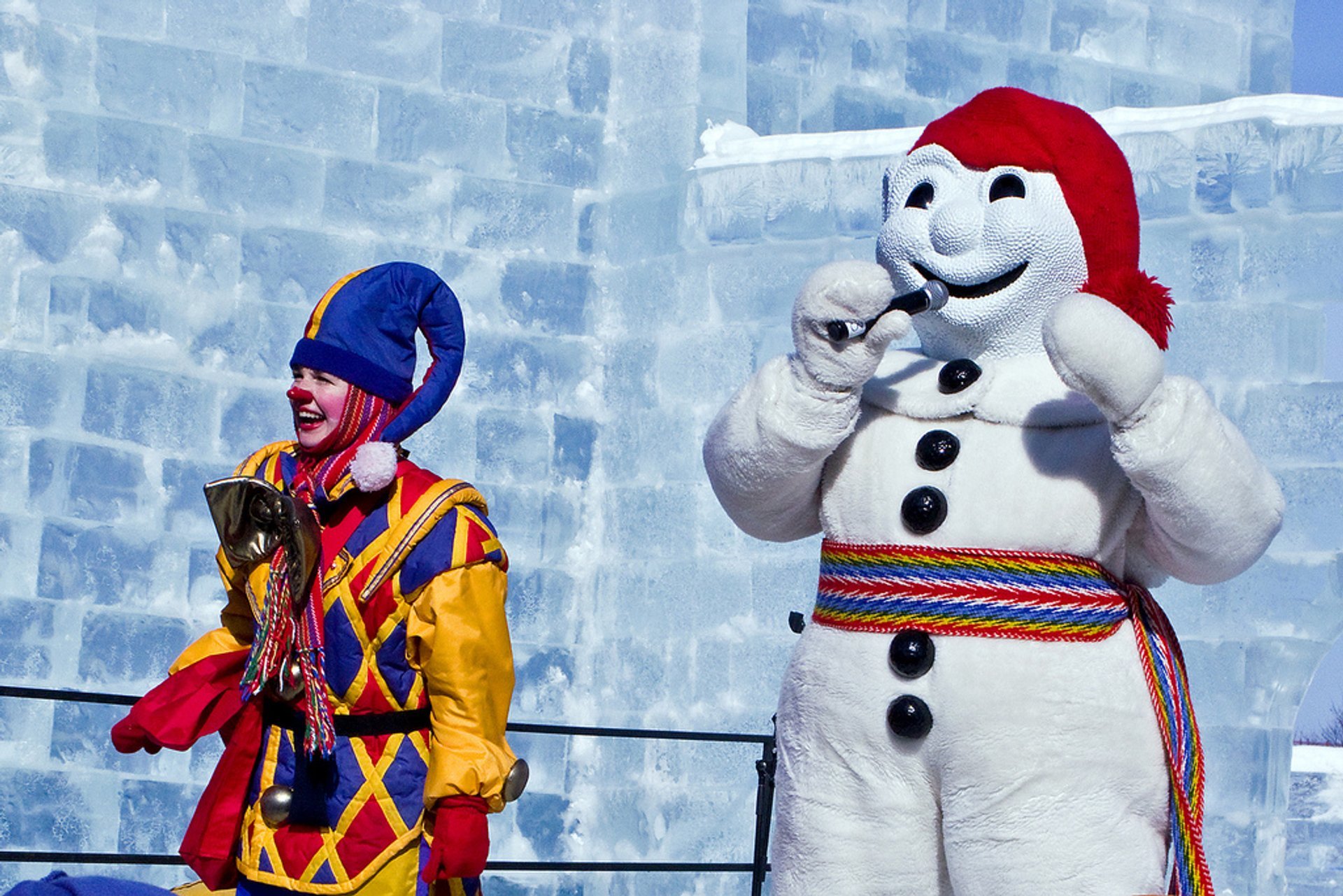 The Quebec Winter Festival is one of the best ways to use the benefits of long and freezing Canadian winters and transform them into fun and entertaining events. This family-friendly event gathers thousands of visitors every year and gives Quebec the status of the capital of snow for almost one month.
This carnival offers a variety of activities for all ages, from ice slides and ice tubes to dog sledding and sleigh rides. The bravest participants can grab their swimming suits and join Bonhomme, the festival's snowman, for a crazy snow bath.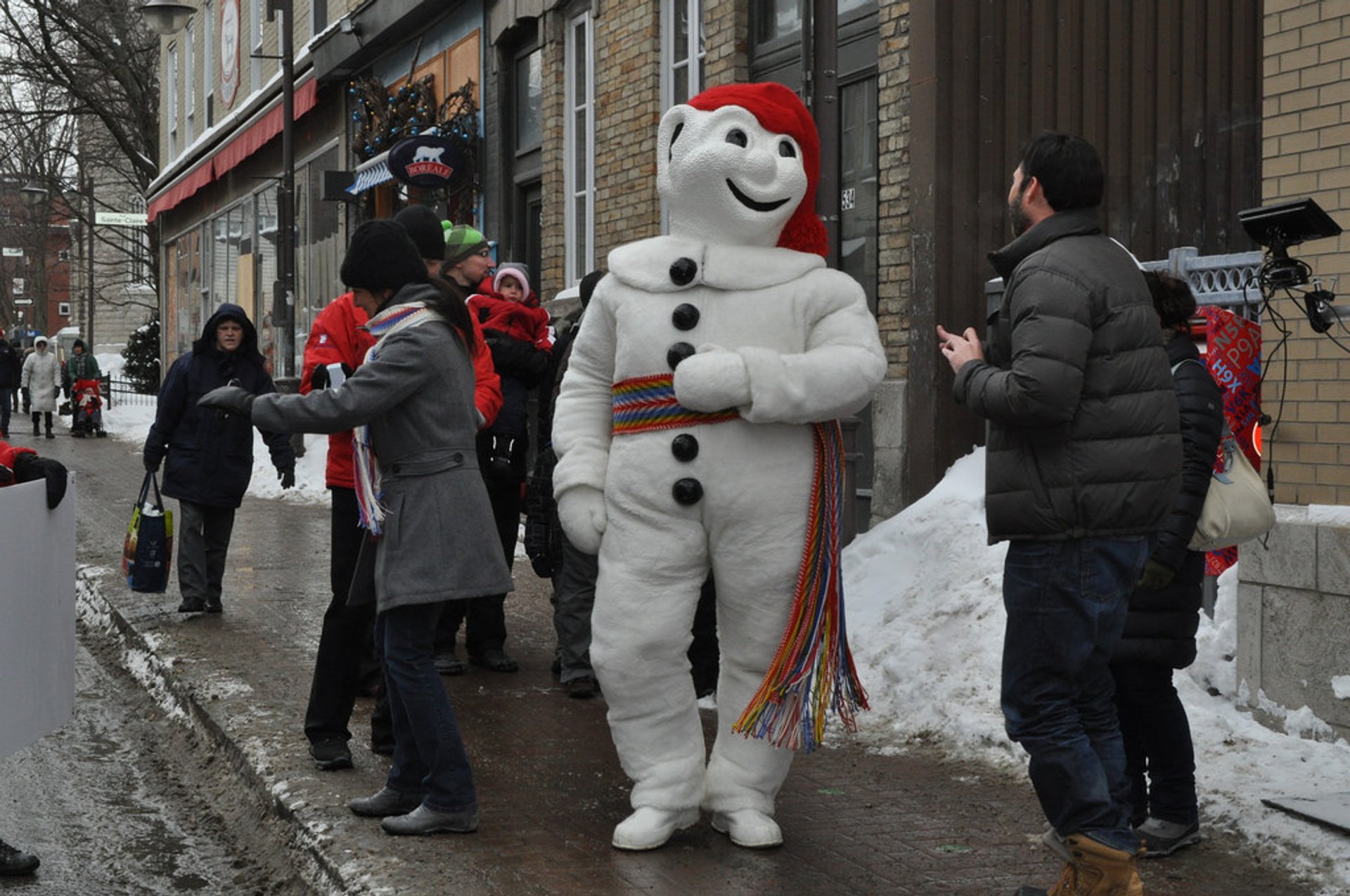 Other interesting sites worth visiting are the ice palace and ice sculptures exhibition, usually located in front of the parliament building. When the night falls, visitors can participate in parades, which flood the streets of Upper Town and Charlersbourg with enormous decorations and puppets.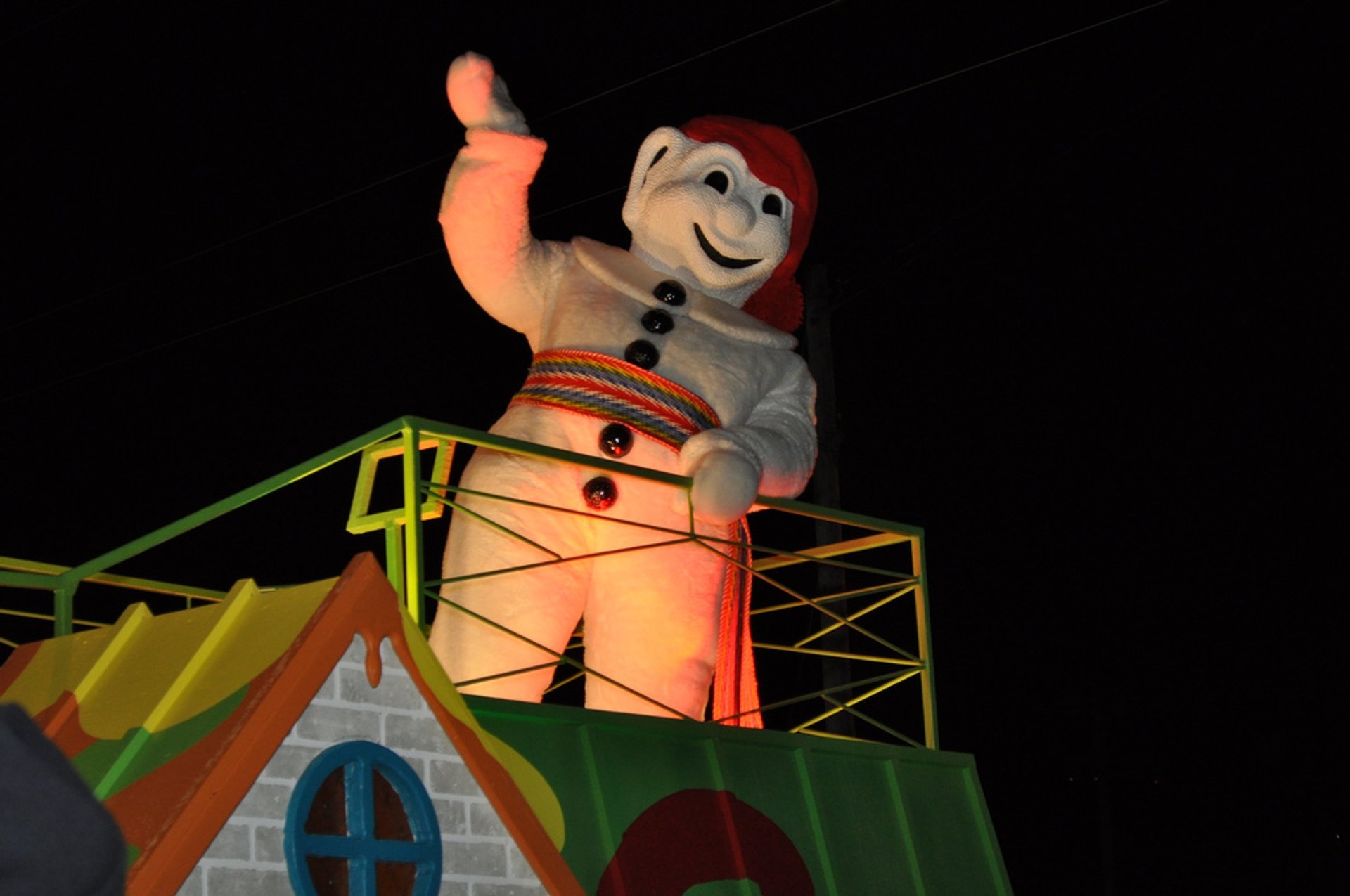 Quebec Winter Carnival is also called Bonhomme Carnaval in honor of its official symbol. Snow White with the red tuque Bonhomme is an essence of "Québécois' joie de vivre"(which roughly means "Quebecer's joy of life") first appeared in Quebec City back in 1954. Since then, every year during the opening of the carnival, there has been a tradition for the mayor of Quebec to give Bonhomme the symbolic key to the city.
Find hotels and airbnbs near Quebec Winter Carnival (Carnaval de Québec) (Map)
Quebec Winter Carnival (Carnaval de Québec) Featured in