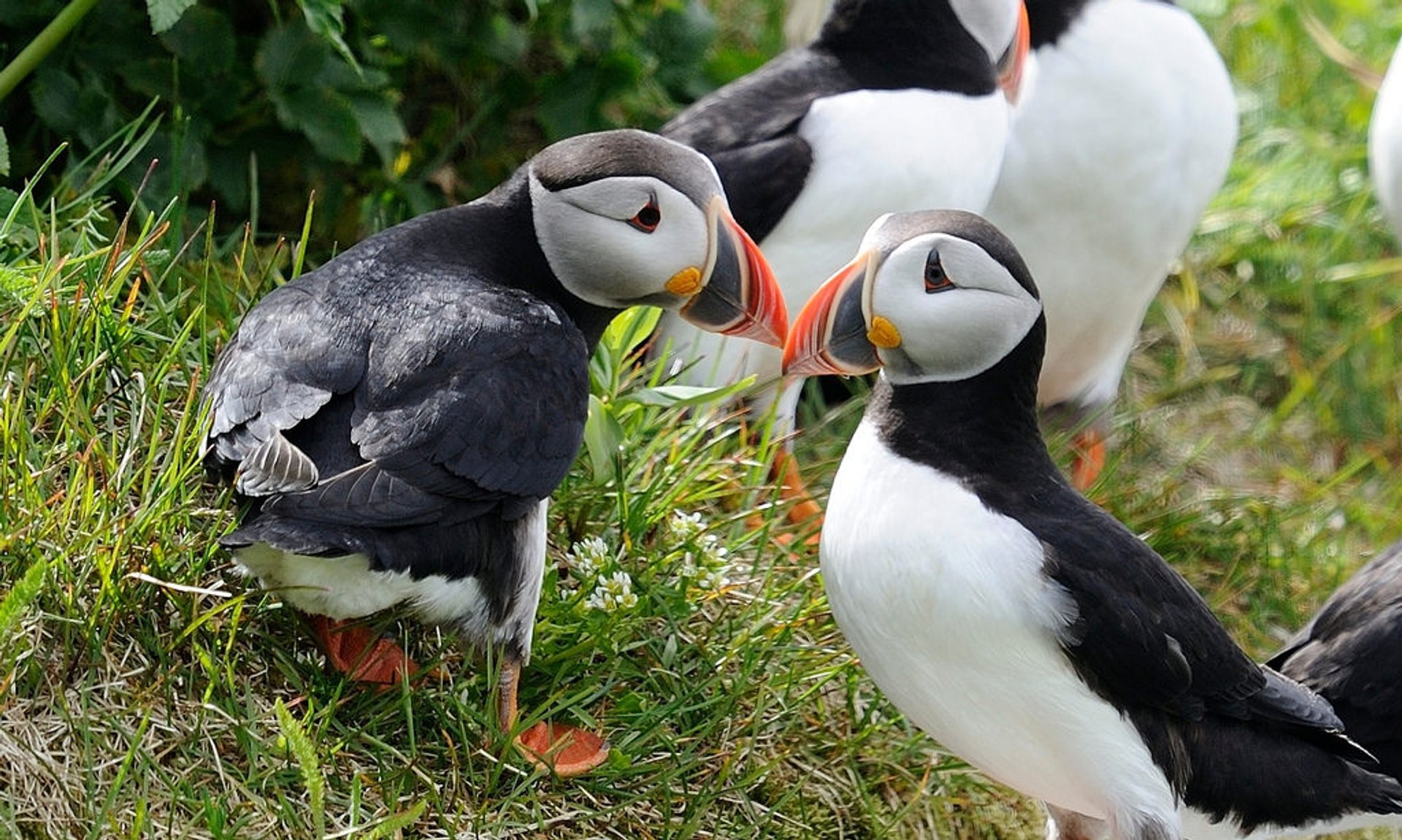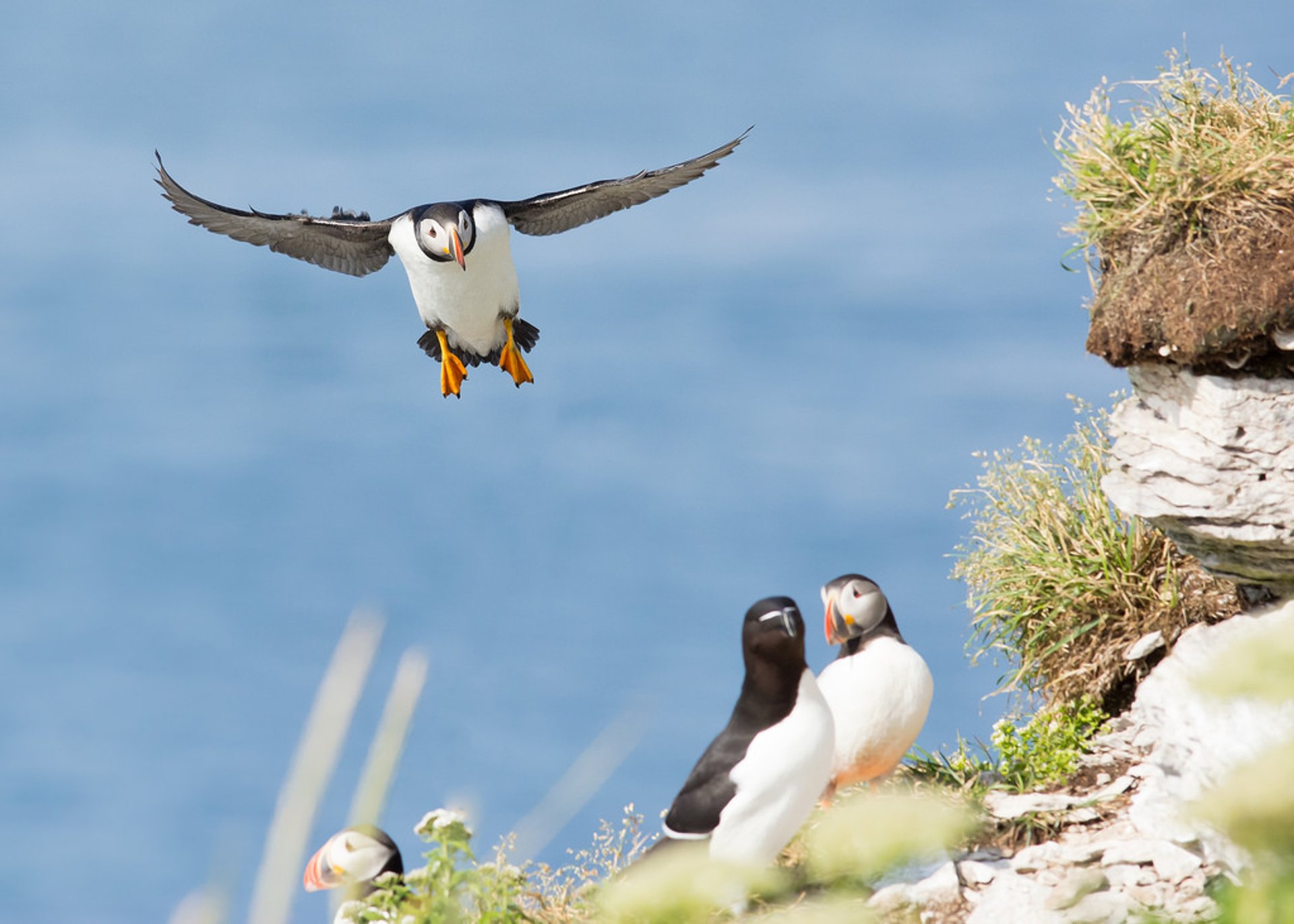 Côte-Nord, Îles de la Madeleine, Gaspésie, and Bas Saint Laurent attract thousands of bird watchers, mostly because of one kind of bird. Atlantic Puffins are called the "clowns of the sea" and "sea parrots" because of their remarkable orange beaks and penguin-like breasts.
These pigeon-sized birds are not very confident while flying, so when you visit, they will mostly be found in the water or hopping around the coast. The period between April and August is the perfect time to observe these birds, while they breed in the maritime regions of Québec. At that time both partners incubate the eggs, and one month later baby puffins leave the nest.
Atlantic puffins usually inhabit the northern hemisphere, Quebec is one of the most easily accessible places in Canada to see these adorable birds.
Find hotels and airbnbs near Atlantic Puffins (Map)