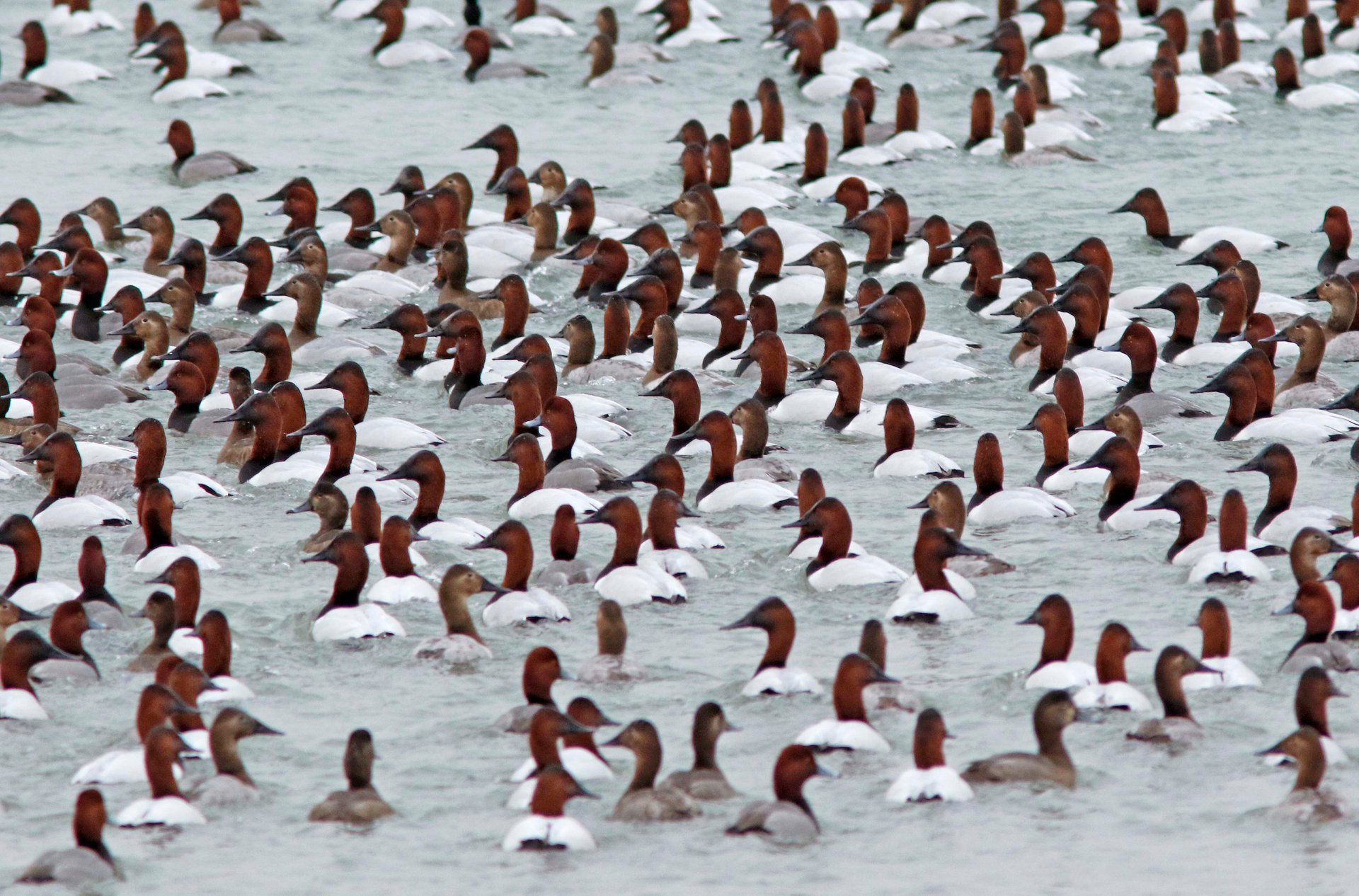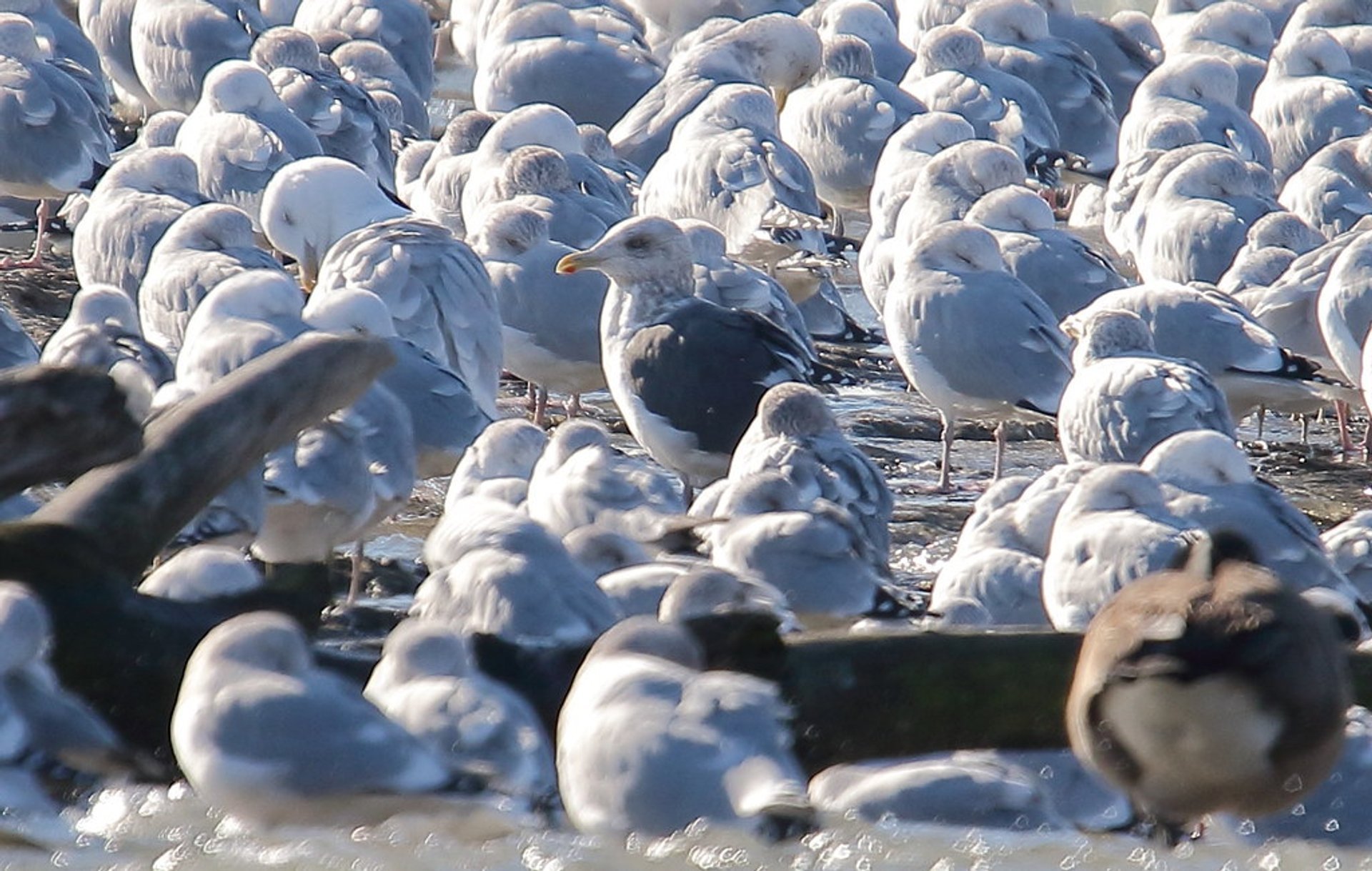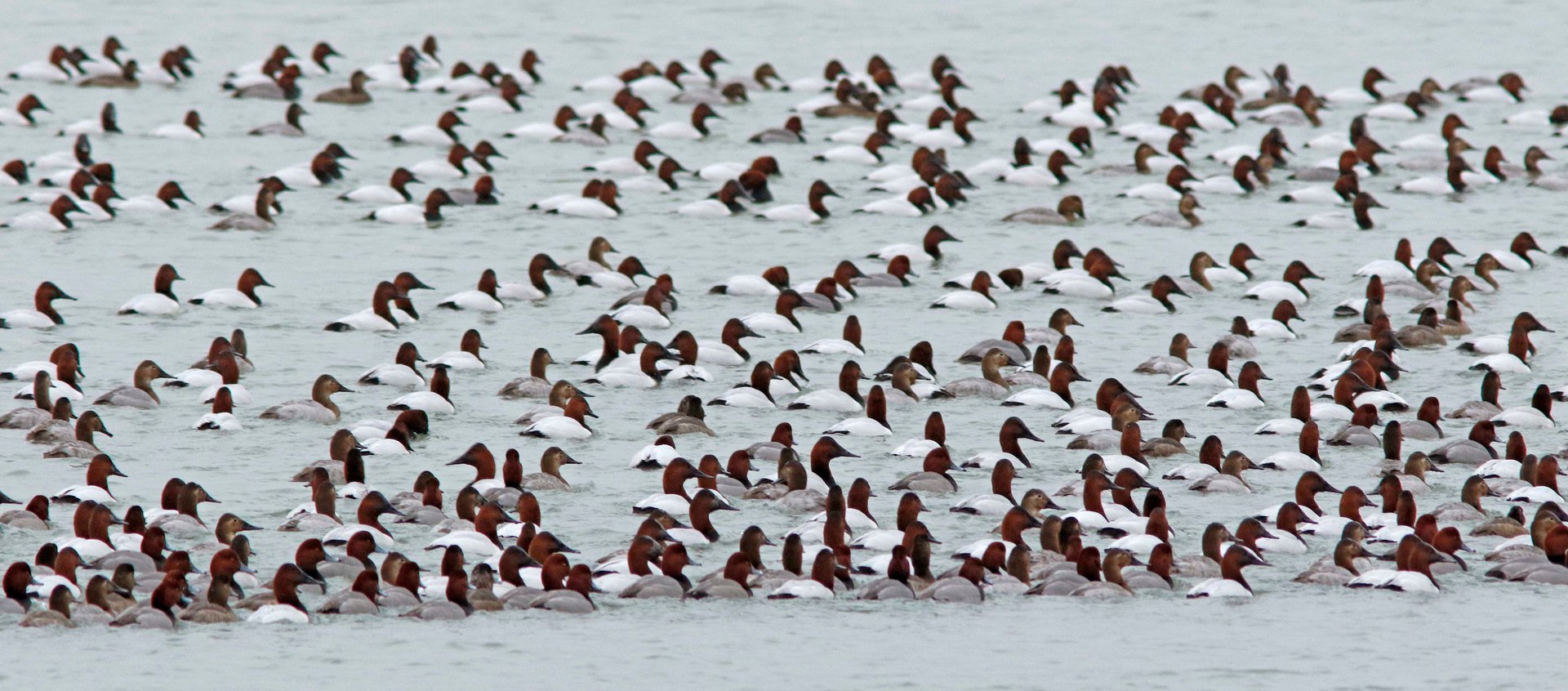 Upon the arrival of winter, the Niagara River comes alive with hundreds of thousands of birds. In 1966, the area became the first site in North America to be internationally recognized as a "Globally Significant Important Bird Area".
The gulls are the first to arrive in mid-November. About 100,000 birds come from as far as Greenland and Siberia. Ornithologists count up to 19 species of gulls, but the most numerous are Bonaparte's gulls, ranging from 50,000 to 70,000 in total, which is roughly 10% of the world's population.
Other species include Franklin's and Sabine's gull, a rare California gull, Slaty-backed gull, and Ross's gull. The most significant numbers of gulls are observed through December until they continue their migration southwards, as far as Florida. The lookouts are located along the entire river corridor from Lake Erie to Lake Ontario, which stretches for 35 mi (56 km). Sir Adam Beck Power Dam is one of the prime viewing spots.
While gulls come, feed, and leave, lots of waterfowl stay on the Niagara River throughout the winter. Waterbirds start congregating in the area in December and abound in January and February. Birdwatchers with binoculars line the shores to see a variety of ducks, geese, and swans. The most common bird species that can be spotted on the Niagara River in winter are canvasbacks, redheads, tundra swans, American wigeon, common goldeneye, long-tailed duck, greater and lesser scaup, white-winged scored, bufflehead, and common and red-breasted merganser. The birds adore this unfrozen open water for its rich food supplies, including aquatic plants, crustaceans, mollusks, and fish.
Birding spots
The bird colonies on the Niagara River get bigger when the nearby lakes freeze. Then you'll see large rafts of thousands or even tens of thousands of ducks. The favorite lookout on the Canadian shore is the Old Fort Erie. New York's most popular public viewing areas are situated in Buffalo: LaSalle Park, Erie Basin Marina, and Buffalo Harbor State Park. Several excellent viewing locations are also found on the Upper Niagara River. These are Aqua Lane Park, Beaver Island Marina, Buckhorn Island State Park, LaSalle Waterfront Park, and Niagara Falls State Park.
If you're interested in tundra swans, the best spots to look for them are off Beaver Island, Buckhorn and Niagara Falls State Parks, and again Fort Erie.
For the best birdwatching experience, dress warmly, as winters in the area are cold and windy.
Find hotels and airbnbs near Winter Birds (Map)