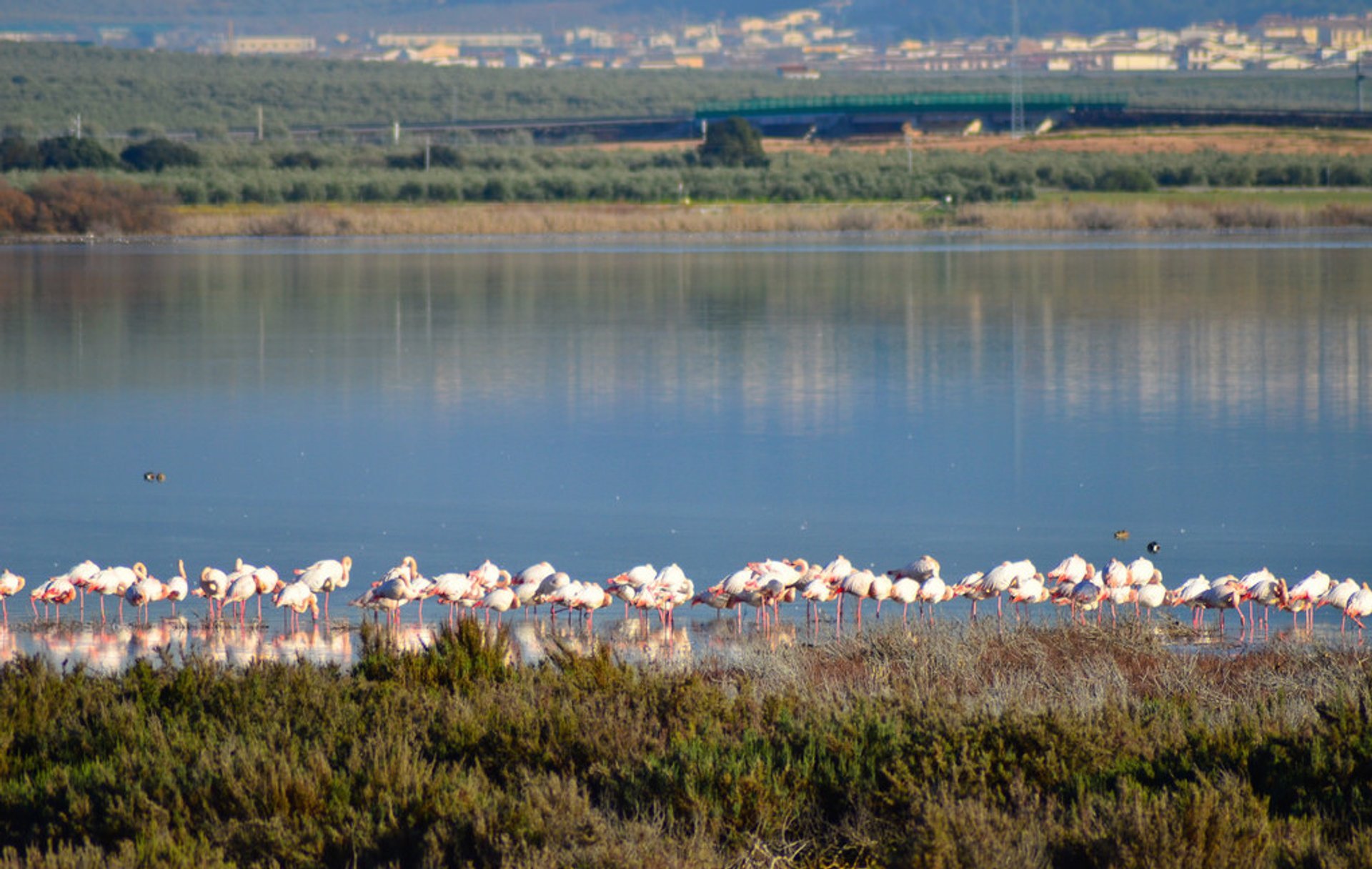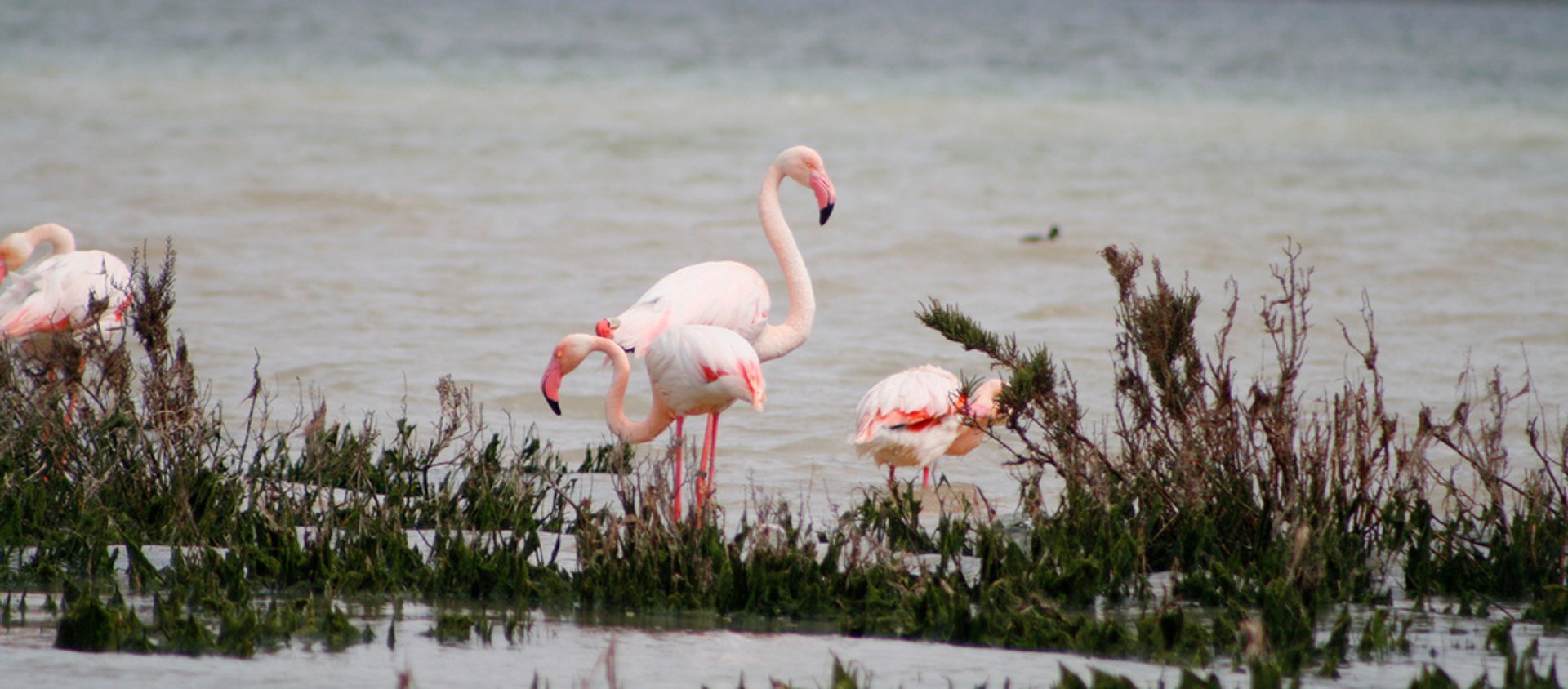 The Laguna de Fuente de Piedra is a famous and a very popular birdwatching spot. It is the biggest lagoon in Andalucia which covers over 1300 ha. But, what is really unique about this lagoon is that it is home to over a dozen species of birds, including the pink or common flamingo.
Flamingoes from all along the Mediterranean and the North African coast migrate to this spot to breed. They build nests on an island on the lake known as La Colonia. The view is amazing—the entire lake is covered by these pink birds until the horizon. Flamingos usually stand on one leg, while the other is tucked beneath their body. The reason for this is still not fully understood today.
Flamingos are not the only birds that can be observed here. You can find the Barn Swallow, House Martin, Nightingale, Grey Heron, Glossy Ibis, and the Whiskered Tern. This land is also rich in flora such as the saltwort, Mediterranean brushwood, and African tamarisks.
The best time to observe flamingos varies from year to year depending on precipitation. In normal years, flamingos arrive by the end of January and stay there between February and July. The biggest concentration of birds is observed in April. However, in wet years, the peak flamingo season is shifted to August and September.
Find hotels and airbnbs near Fuente de Piedra Flamingos (Map)