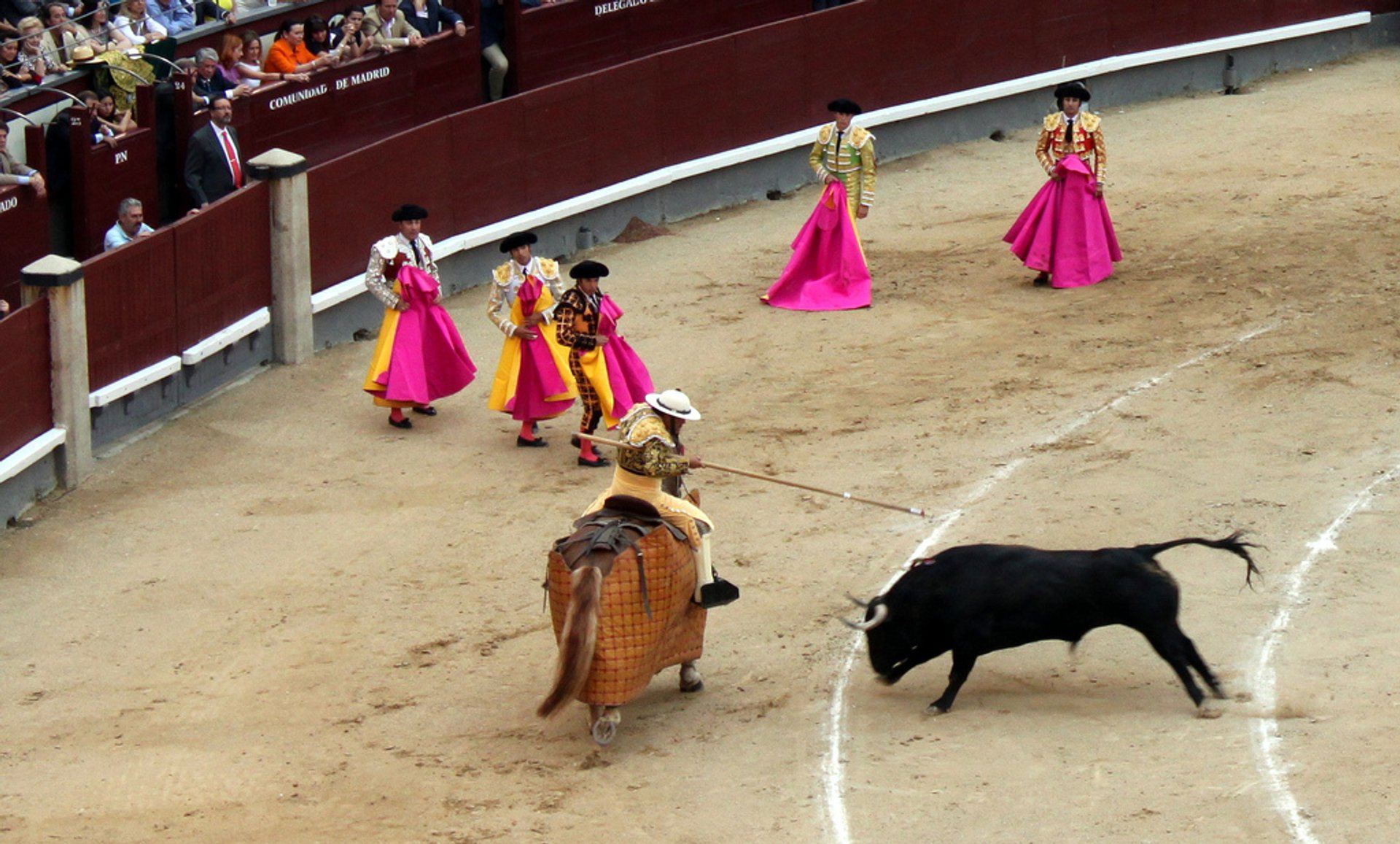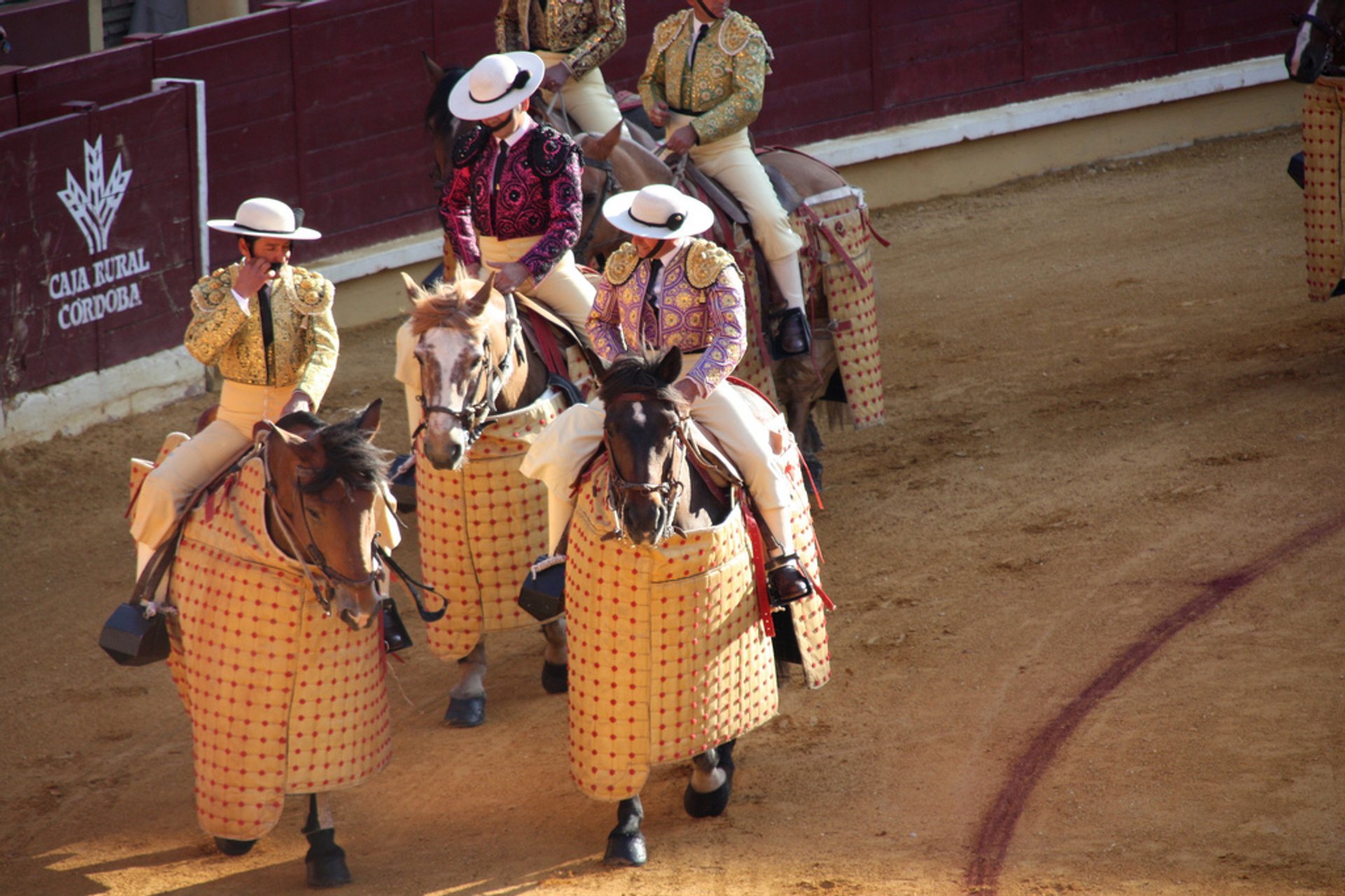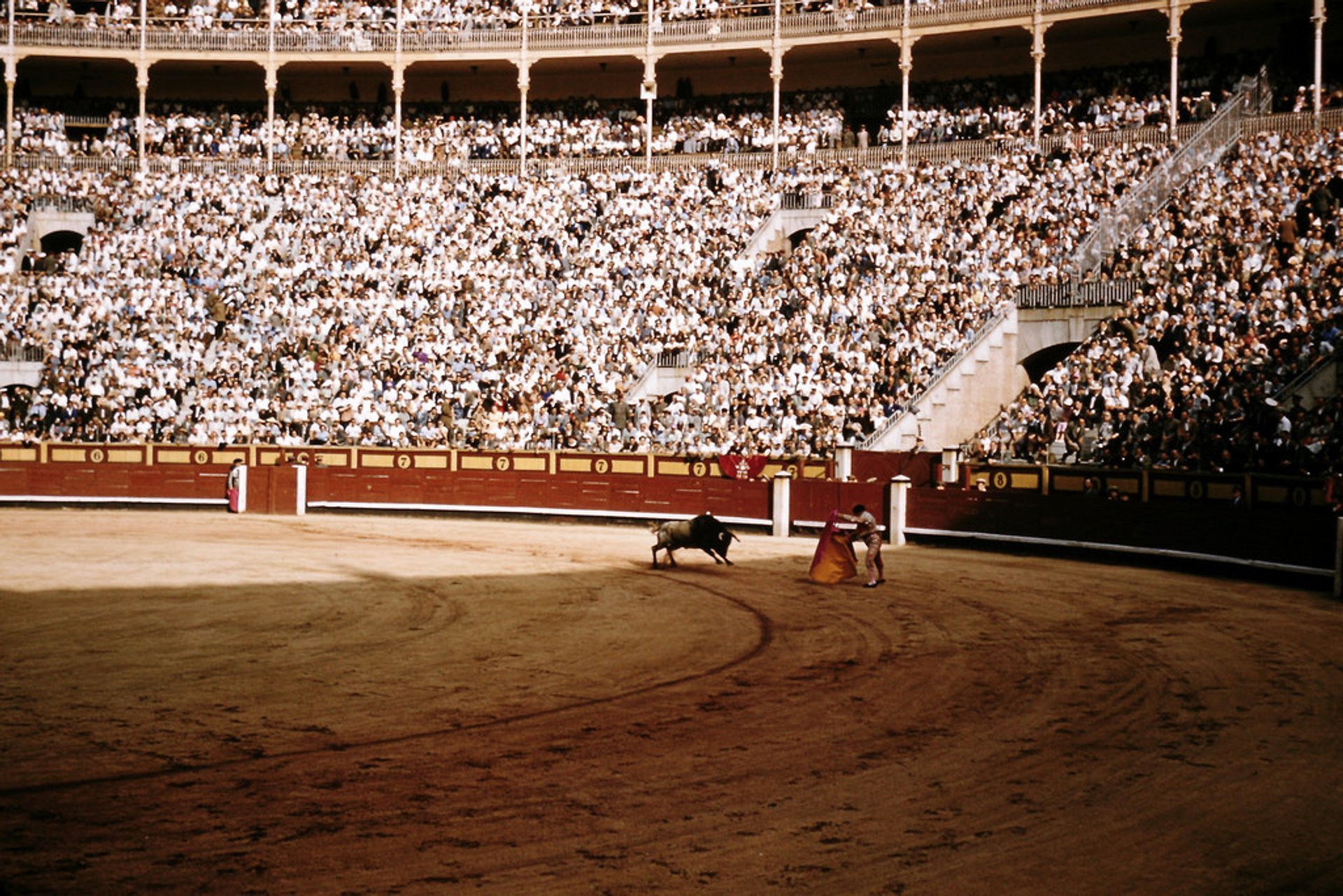 Bullfighting originates from ancient days. While it was a popular spectacle in ancient Rome, in the Iberian Peninsula, these contests were fully developed by the Moors from North Africa who overran Andalucia in AD 711.
You can observe bullfighting all over Spain. All major Spanish cities have great bullrings, but the most spectacular are the bullrings in Madrid, Seville, and Ronda. You should also be reminded of the popular Pamplona Running of the Bulls at the San Fermin festival.
Generally, the bullfighting season for most parts of Spain runs from April until September. However, the first bullfights take place already in late March and the last ones—in early October. There is also a number of bullfighting festivals held all over the country in and out of season. Valencia holds a famous one in March and another one in Ciudad de Rodrigo, near Salamanca, welcomes festival goers in February.