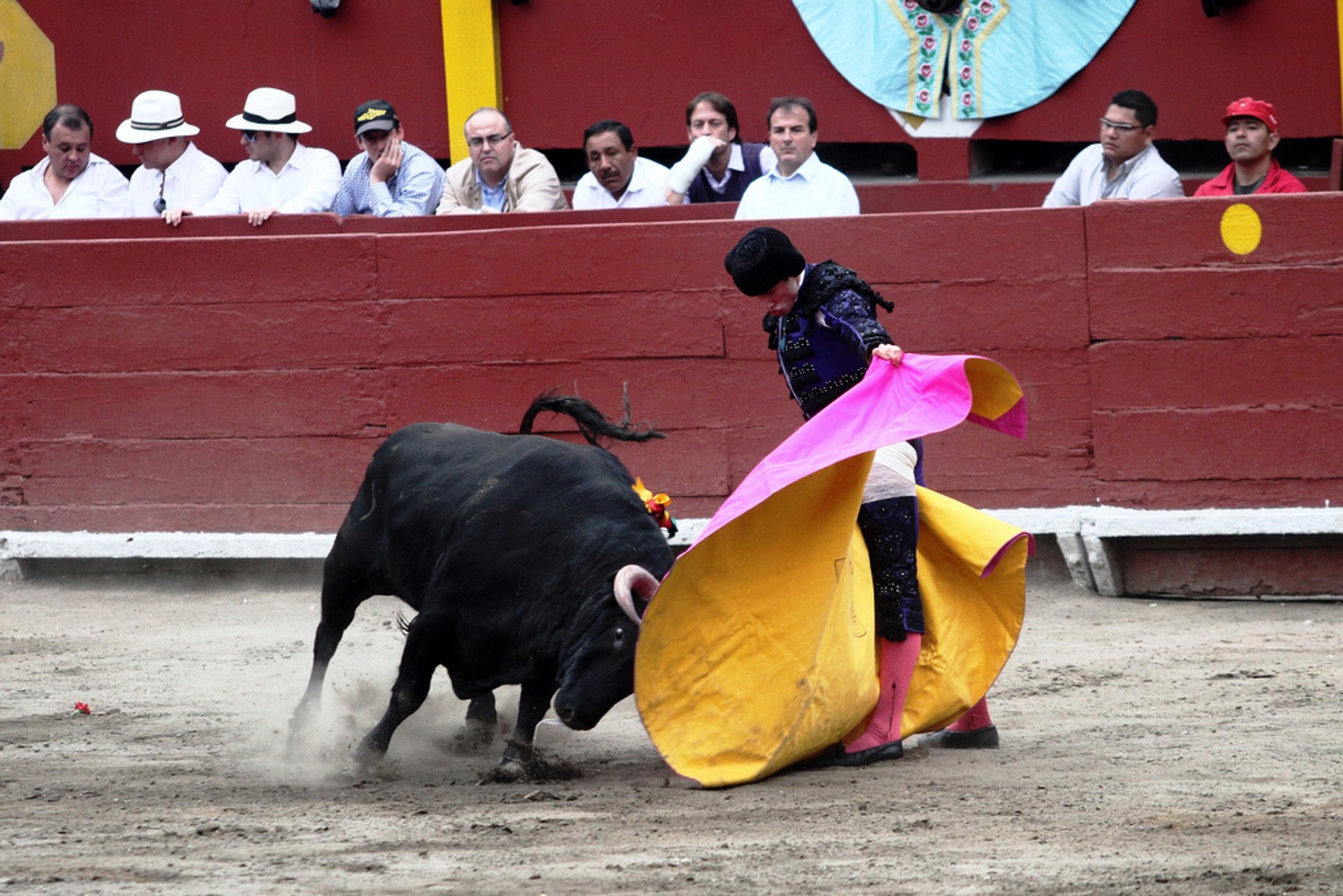 Many ancient traditions around the world possess notes of cruelty and anger. Nowadays some of them are banned, but in contrast bullfights in Peru are getting even more popular.
Corridas take place around the country during the whole year in various places, but every November the city of Lima hosts one of the most prestigious bullfights in the world at its ancient Plaza de Acho. The best toreros and picadors arrive in Lima to show their skills and "dance with a bull
Plaza de Acho hosts corridas every Sunday in November, and you should plan beforehand to buy a ticket. Even though the prices vary between $90 and $450, this event is too popular to leave empty chairs. Moreover, the Plaza seats are sold in the sun, in the shade, and in mixed categories. The weather may be very tricky in November, you may sweat on sunny seats or get really cold while in the shade.
Find hotels and airbnbs near Bullfighting Season in Lima (Map)