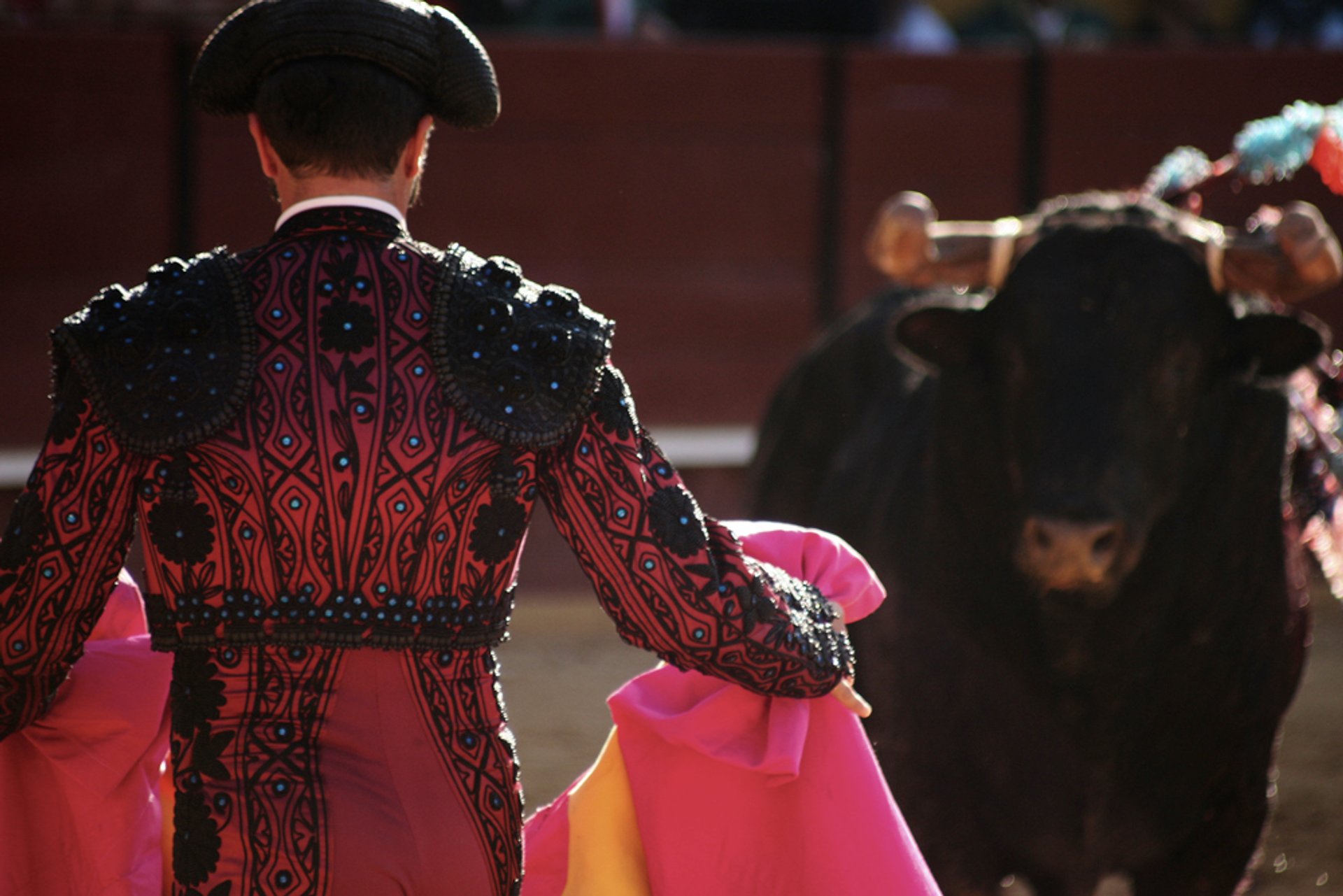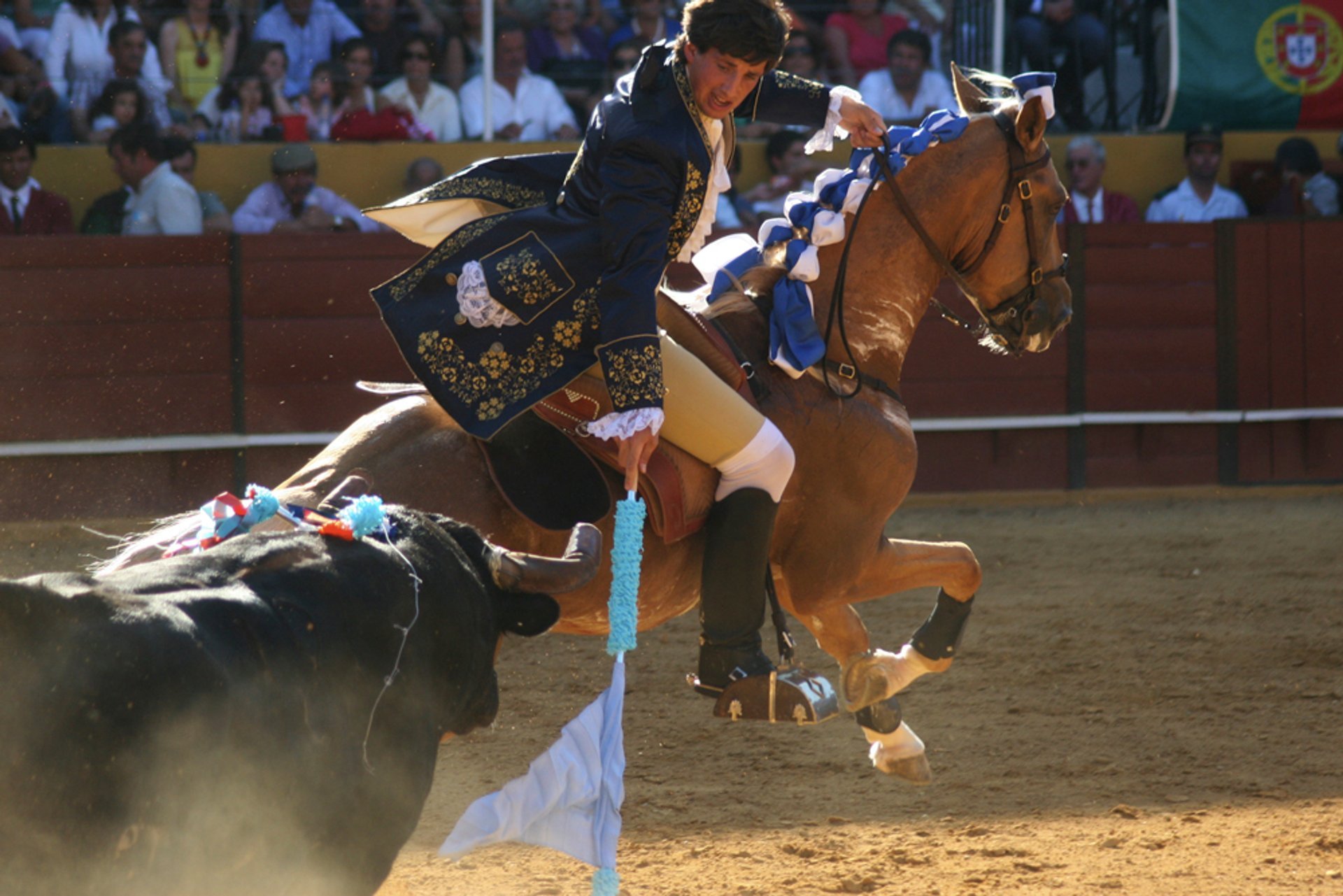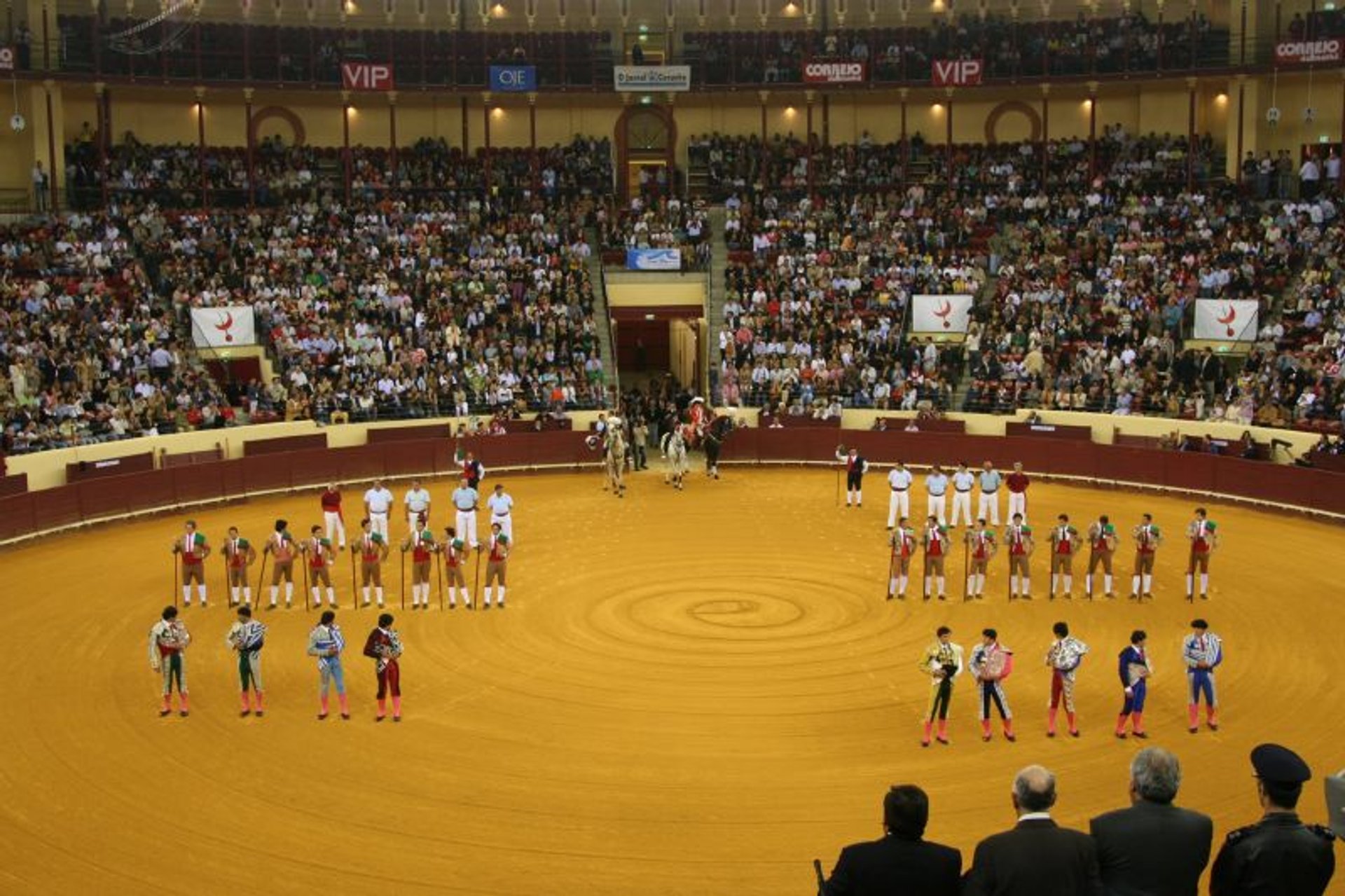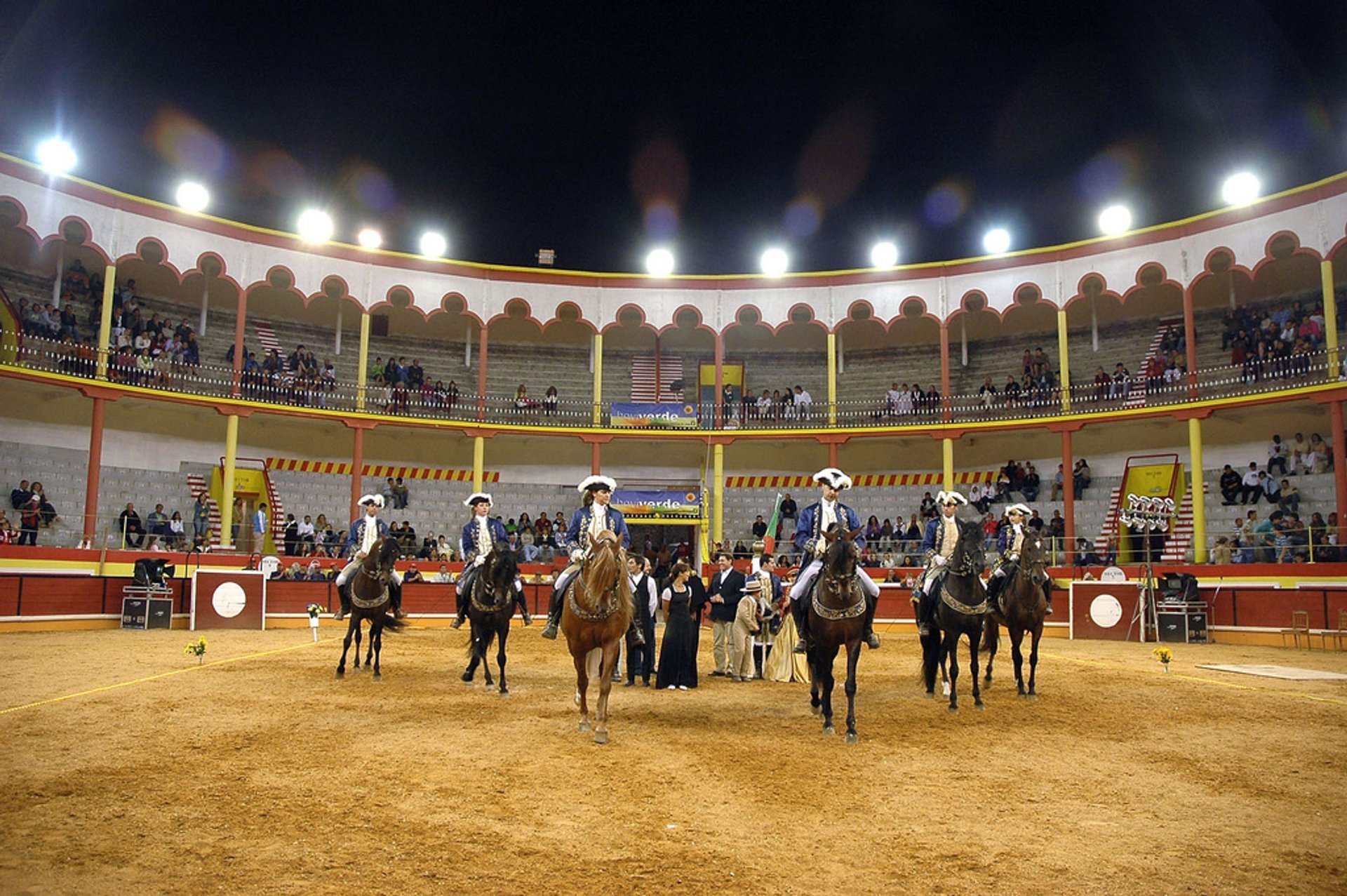 Bullfighting in Portugal is a 300-year tradition. Its rules are slightly different from Spanish corrida. The bull is not killed during the performance. It's being attacked by cavaliers – a horseman or woman, dressed in the 18th-century costume. The bull is also challenged by the groups of forcados who are usually unarmed. Campo Pequeno stadium in Lisbon is the official home to​ the Portuguese bullfighting. The show lasts from Easter until late summer on Thursday evenings, but not every week. So check with the ticket office if you plan to attend. ​
Campo Pequeno stadium is a very atmospheric place constructed in traditional North African design. The large orange brick structure with imposing octagonal towers topped by domes is one of Lisbon's main landmarks. The Campo Pequeno bullring originates from 1890 and was meant to replace the old stadium of Campo de Santana. The architect, Antonio José Dias da Silva was influenced by Moorish North African design. The stadium was completed in 2 years. The Bullring underwent reconstruction and re-opened in 2006 providing space for 10,000 people.
Portuguese corridas de touros are definitely less cruel than in some other parts of the world. The historic differences in Spanish and Portuguese bullfighting date to the times of King Joseph I of Portugal.
Find hotels and airbnbs near Lisbon Bullfighting (Map)