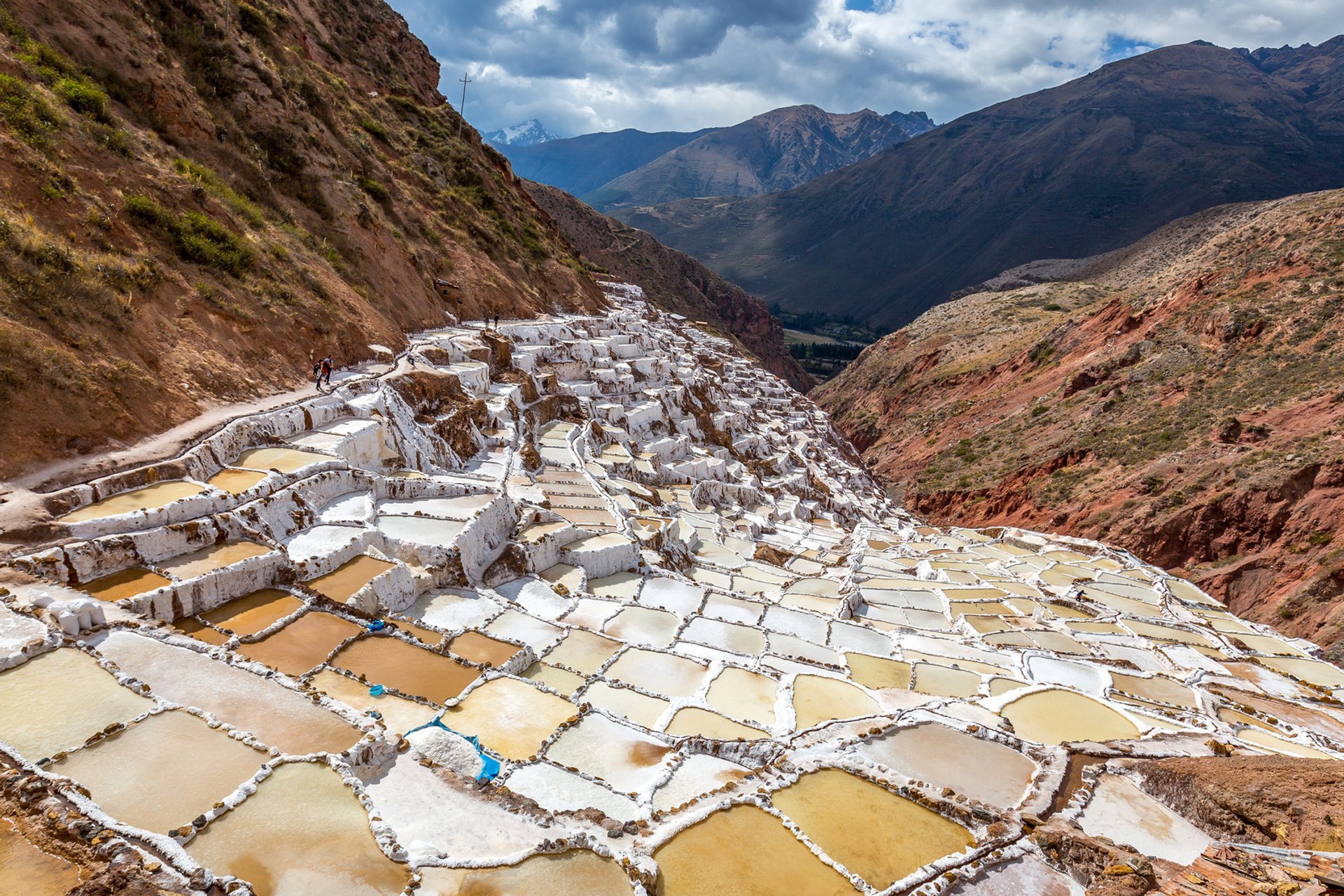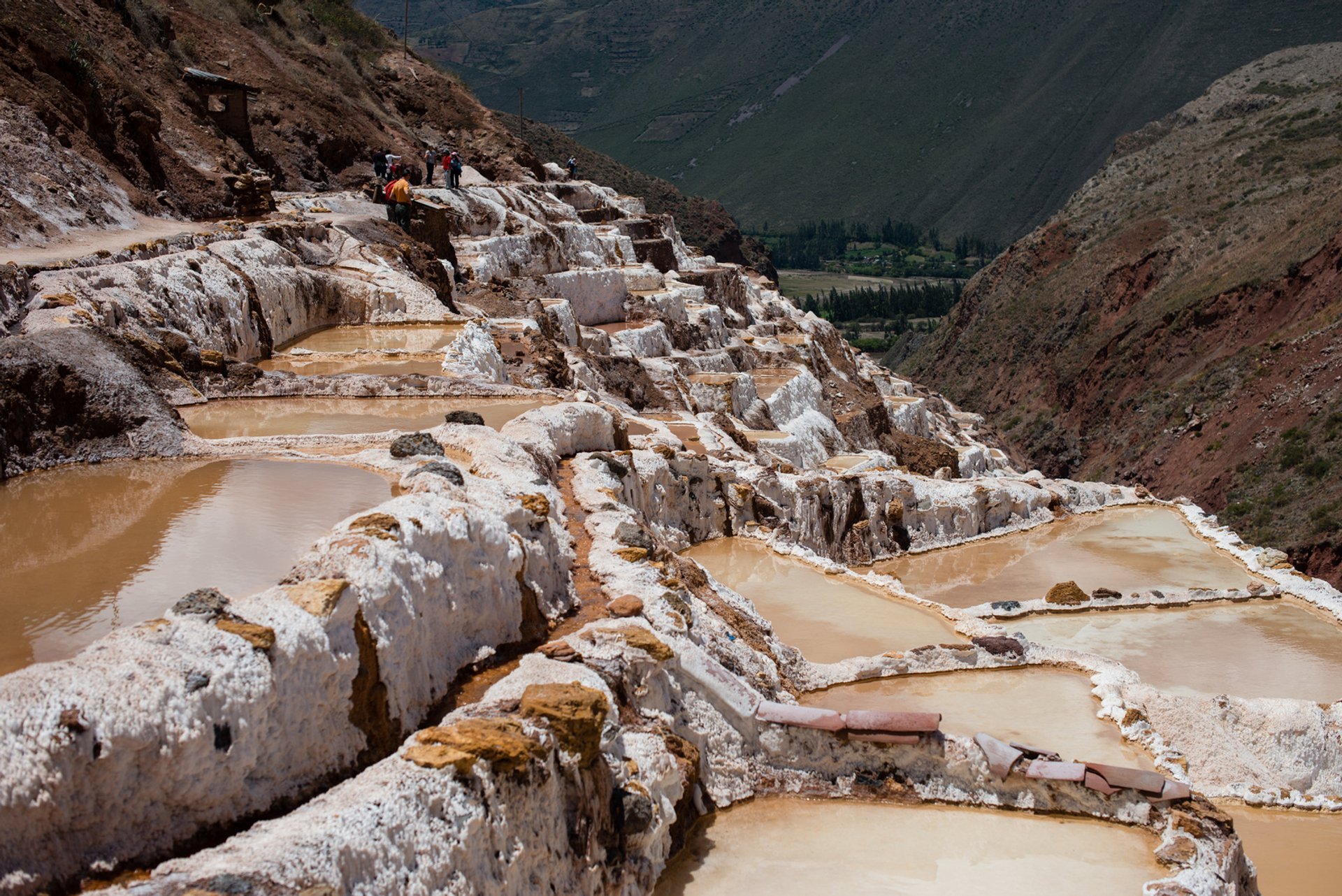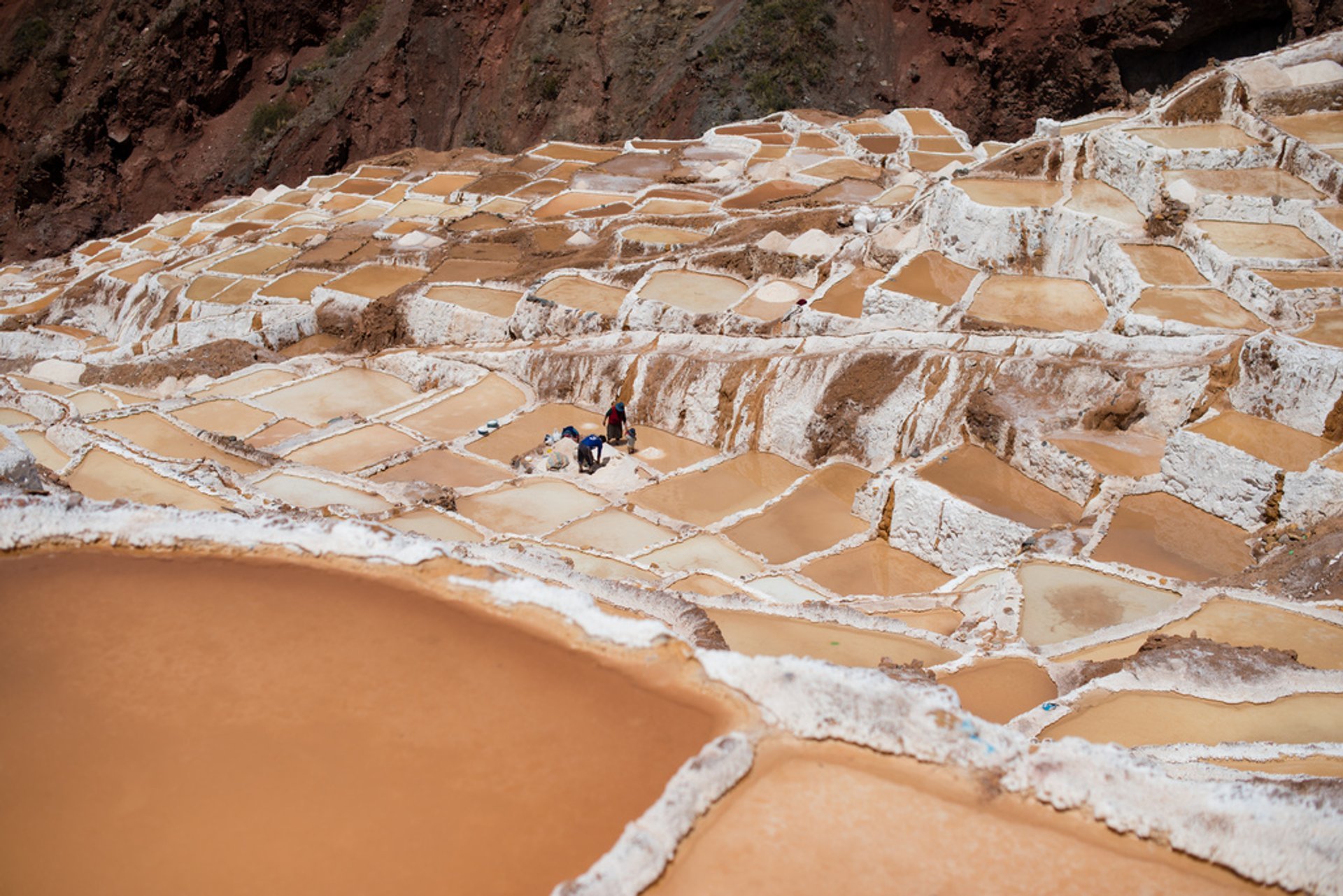 A small town of Mara, located in the Sacred Valley in Cuzco Region, features an amazing field of salt ponds. Around 5000 salt ponds formed into terraces have been providing local communities with salt for centuries. Now they are attracting tourists from all over the world.
Highly salted water comes from a small underground stream. The water flows down the system of channels to the terraced ponds. The pools are around 4-5 square meters in size and the depth is almost 30 cm. These salt pools are mainly operated by the local families, who control the water level, evaporation process and the removal of salt. As the water evaporates from the pool, the salt remains there in the form of crystals on the walls and the floor of the pool.
When the salt is scraped, the water is reopened to fill the pond again. This salt harvesting runs during the dry season, from May to October. It usually takes about a month to get 10 cm of salt level in the pond. Salt is processed, refined and iodized, then packed and sold to the local markets. You can also buy some salt crystals at a gift shop.
Find hotels and airbnbs near Salt Harvest at Salinas de Maras (Map)