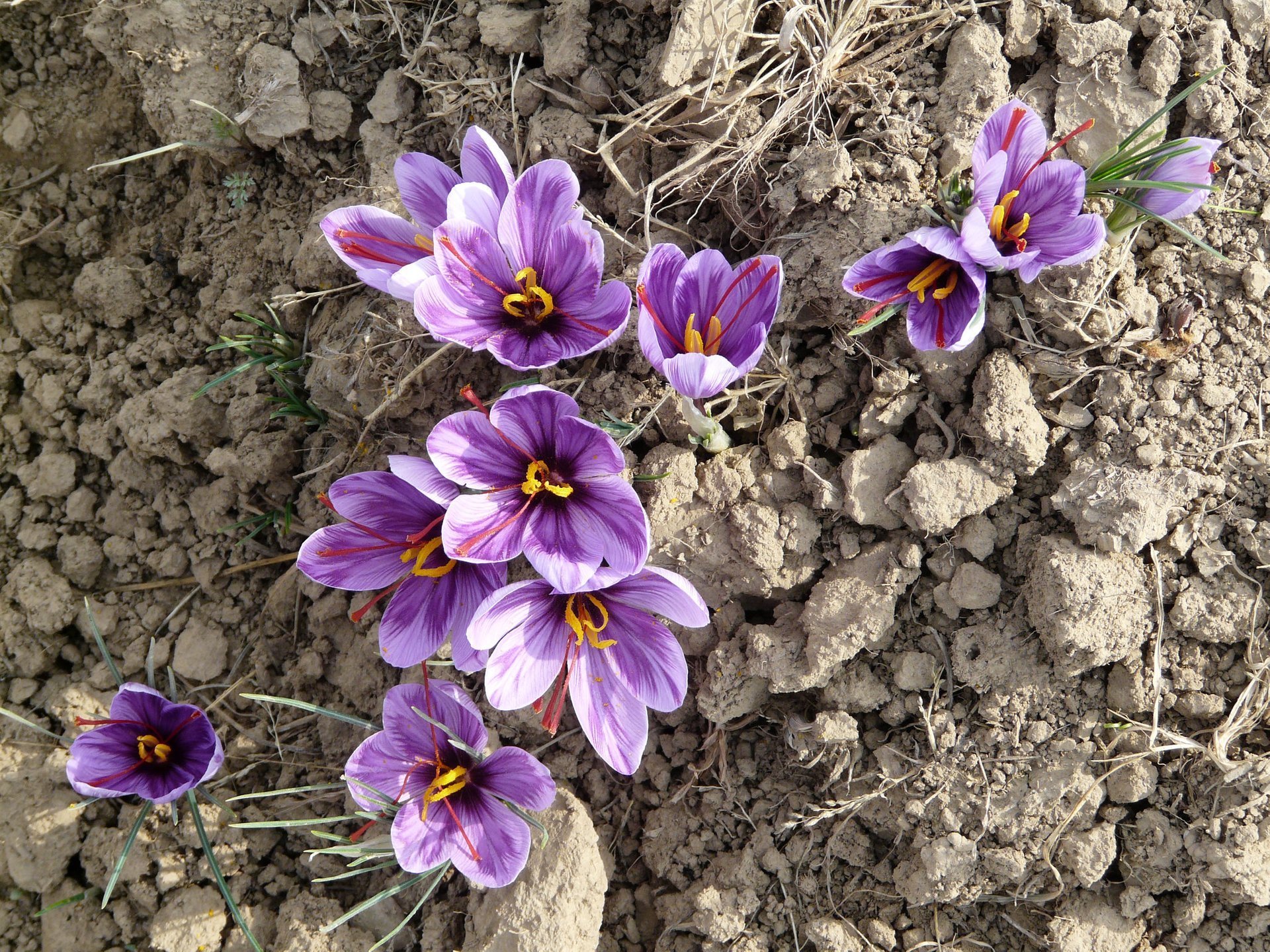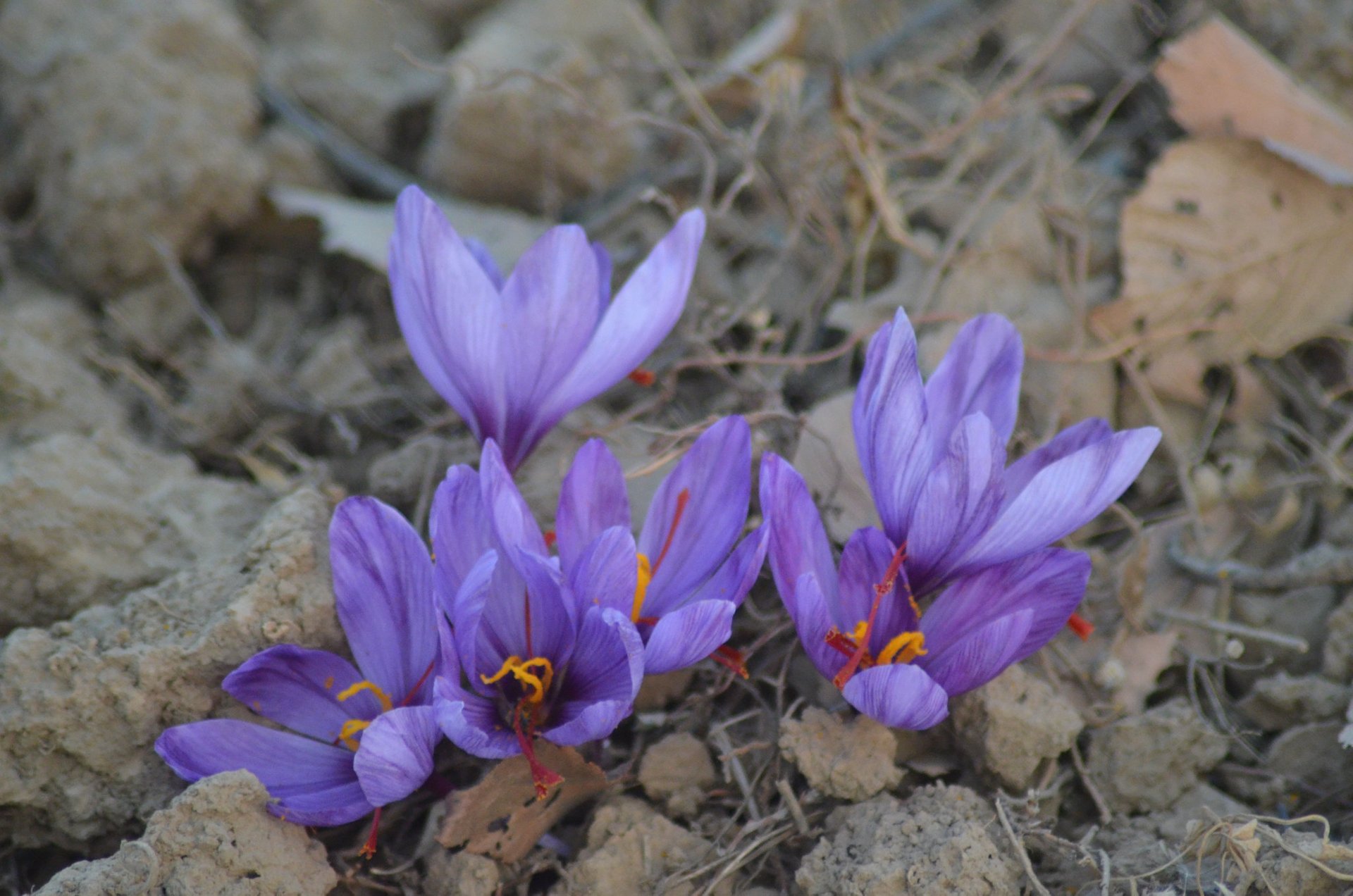 Dr. Partha Sarathi Sahana
Saffron has a variety of names—Zafran, Kang, Kesar—with its flowers being a symbol of freshness and purity. First cultivated in Greece, today saffron is grown commercially in India, Spain, and Iran. Saffron has been grown on so-called 'karewas' (plateau-like lacustrine deposits) in the Kashmir valley for hundreds of years.
In the agriculture of India, this activity is better known as "Golden Zest." The saffron growing here is a traditional art with around 14,102 ac (5,707 ha) of land dedicated to its cultivation. The annual production of saffron in India is about 35,000 lbs (16,000 kg), the major part of which is harvested in Jammu and Kashmir. Saffron harvesting season in Kashmir runs in late October-early November.
One of the best destinations to start your purple hunt is Pampore, nicknamed Saffron Town of Kashmir. This town is located at about 9.3 mi (15 km) from Srinagar, the summer capital of Jammu and Kashmir. Pampore and neighboring regions generate an average of about 4,700 lbs (2,100 kg) of saffron annually. The local saffron farmers are typically friendly; visitors can freely roam the saffron fields. A trip from Srinagar to Pampore would take about a half-hour, and a few hours would be enough to enjoy the saffron experience.
The flowers grow like a gentle purple carpet and are plucked in late October and early November. During harvesting or plucking of saffron flowers, the weather has to be mild, not hot. In India, the saffron is used as a coloring and flavoring agent in milk, as well as a seasoning ingredient in meat, mayonnaise, and cheese.
Find hotels and airbnbs near Saffron Harvest (Map)