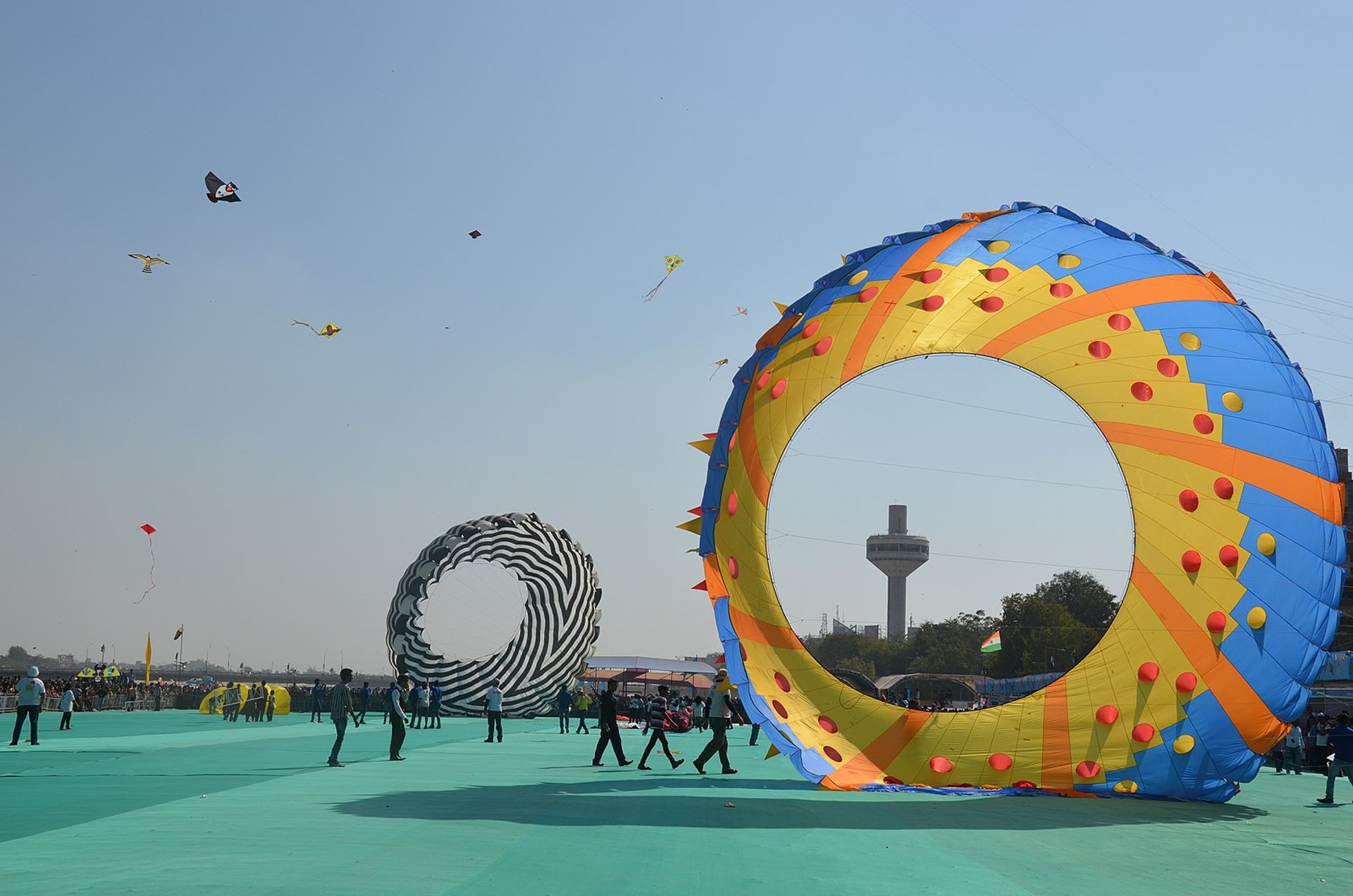 Gujarat celebrates more than 200 festivals each year, but the International Kite Festival (known as Uttarayan) is regarded as one of the greatest. It attracts thousands of kite-crazies from all over the world. The adventure takes place on the 14th of January of each year during the Makar Sankranti (harvest season) and continues until the 15th of January.
According to the Indian Calendar, this big event of Uttarayan marks the day when winter starts to turn into the summer. It is a sign for farmers that the sun is back and that Makara Sankranti is coming up.
The International Kite Festival is the unique phenomenon, during which the skies over most cities of Uttarayan are covered with kites from before dawn until the dark hours. Parents find their children setting the alarm for 5 am to get up and start flying kites in the ideal pre-dawn wind, although normally impossible to get them out of bed for school.
While special foods like surati jamun undhyu or laddoos are served, whole families gather on the rooftop, and friends and neighbors visit each other for group kite-flying fun -- this is when the pure magic happens.
During the show, you can meet up with kite makers, learn everything about kites and prepare for some flying contests. One of the highlights of this famous festival is the sound and light show about kites as well as kite training workshops which promise to turn you into kite making professional.
The festival is celebrated in all across Gujarat, Telangana and Rajasthan in cities and towns like Ahmedabad, Jaipur, Udaipur, and many others. However, the International Kite Event takes place in Ahmedabad (Kite capital of Gujarat) which accommodates visitors from many international destinations.
Find hotels and airbnbs near International Kite Festival (Uttarayan) (Map)