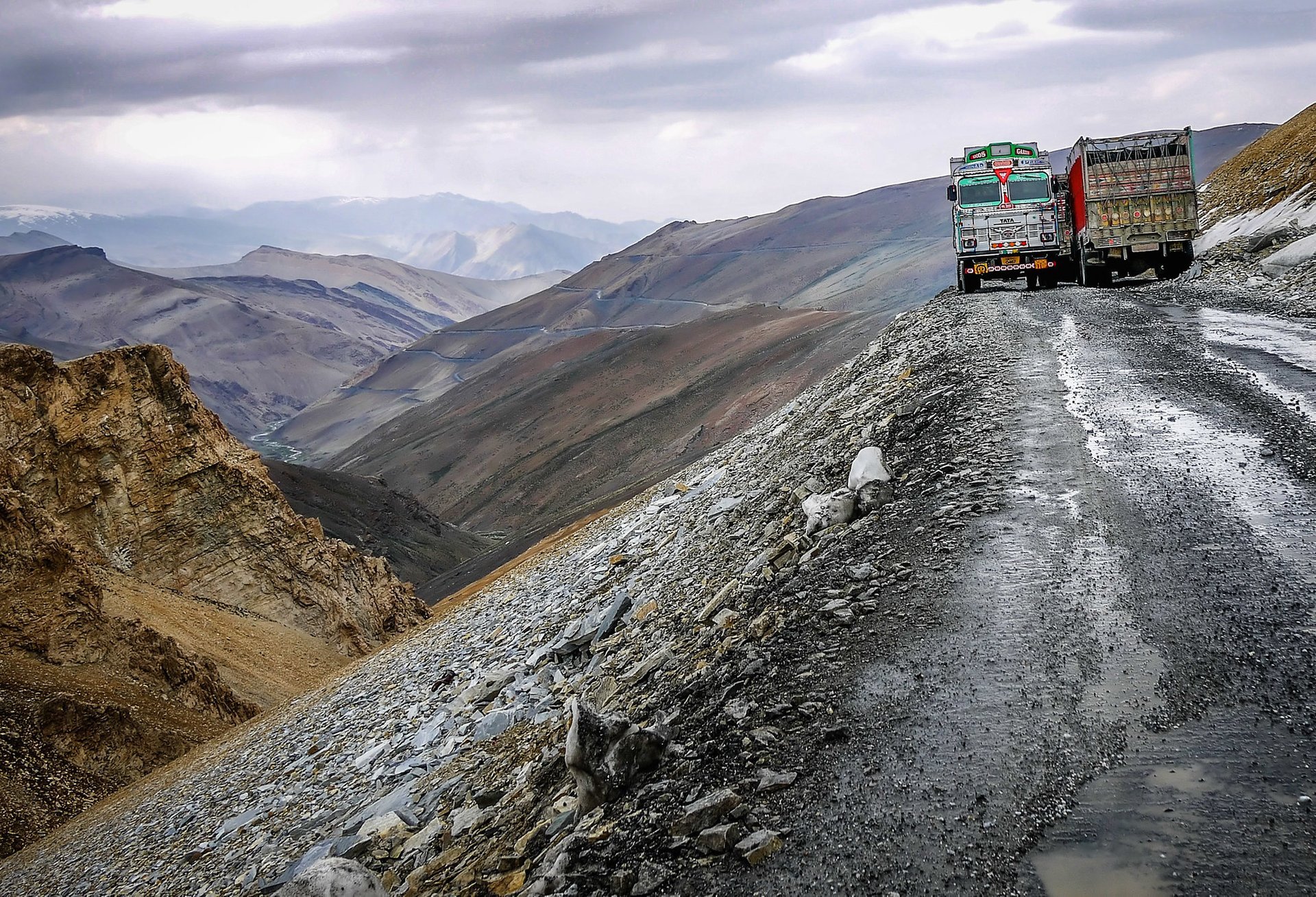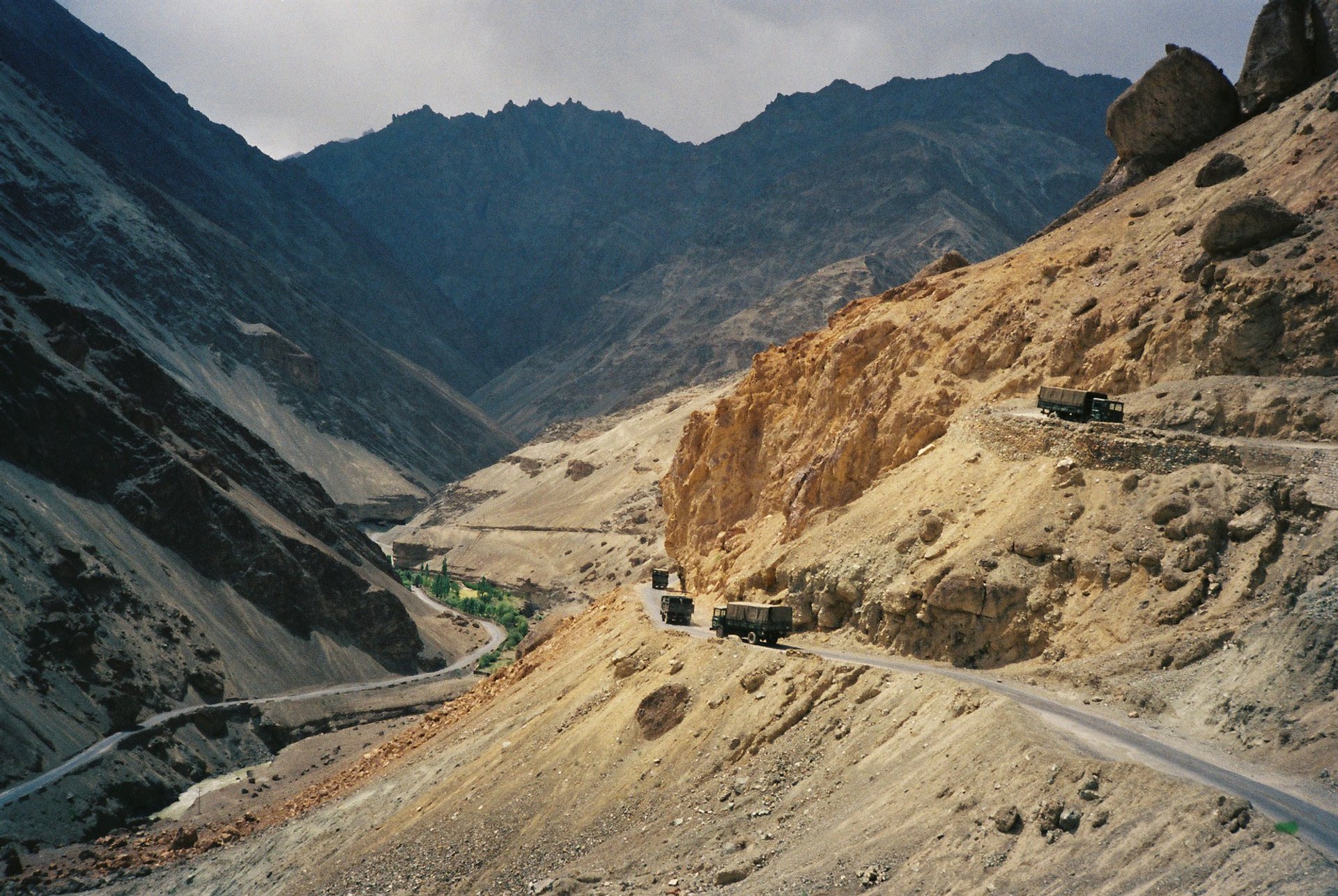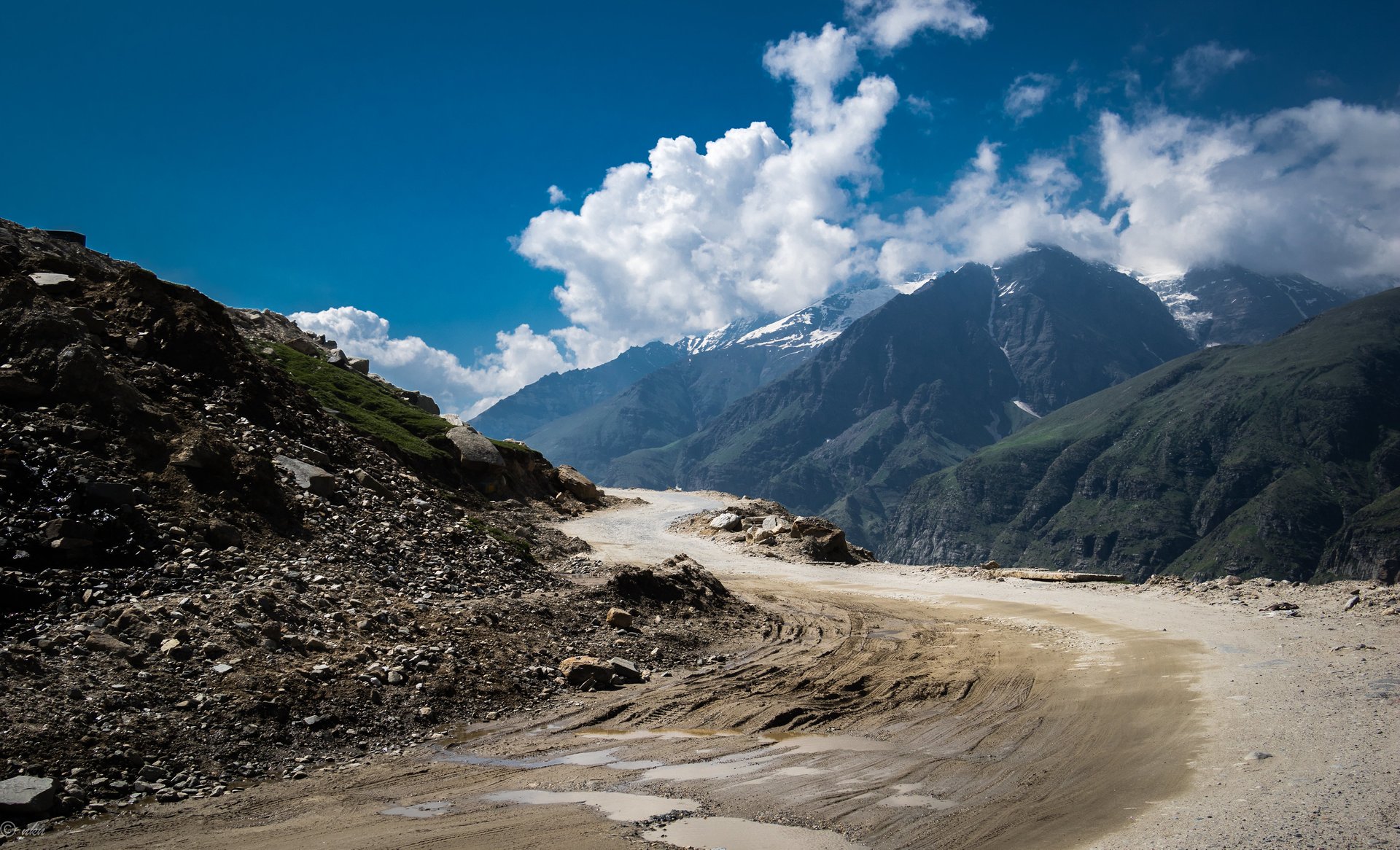 'The highway dance', Leh-Manali Highway, Northern India
See accommodations nearby
The Leh–Manali Highway is an incredibly beautiful highway in northernmost India connecting Leh in the region of Ladakh and Manali in Himachal Pradesh. It is open from May or June, when the snow cover is gone, to mid-October, when snowfall appears again. Being about 480 km (298 mi) long, the Leh–Manali Highway was designed and built and is now maintained by the Border Roads Organisation of the Indian army. It allows driving the most massive army vehicles.
The highest elevation of the Leh–Manali Highway is 5,328 m (17,480 ft) at the Taglang La mountain pass. The average altitude of the road is above 4,000 m (13,100 ft). Flanked by mountain ranges on both sides, the highway features stunning rock and sand formations.
The Leh-Manali Highway is only two-lanes wide with one lane in each direction. It has more than a dozen Bailey bridges, some of which are in unsatisfactory condition. The road quality is poor here and there so that the high speed can cause discomfort, and even a little rainfall could bring dangerous landslides. Generally, the journey from Manali to Leh takes typically two days by bus or a full day by jeep but can take longer depending on the road and vehicle. Some adventurers choose to drive this scenic route on a motorbike or a mountain bike. Away from the noise of city life, this is a place where you could connect with nature.
Find hotels and airbnbs near Leh–Manali Highway (Map)