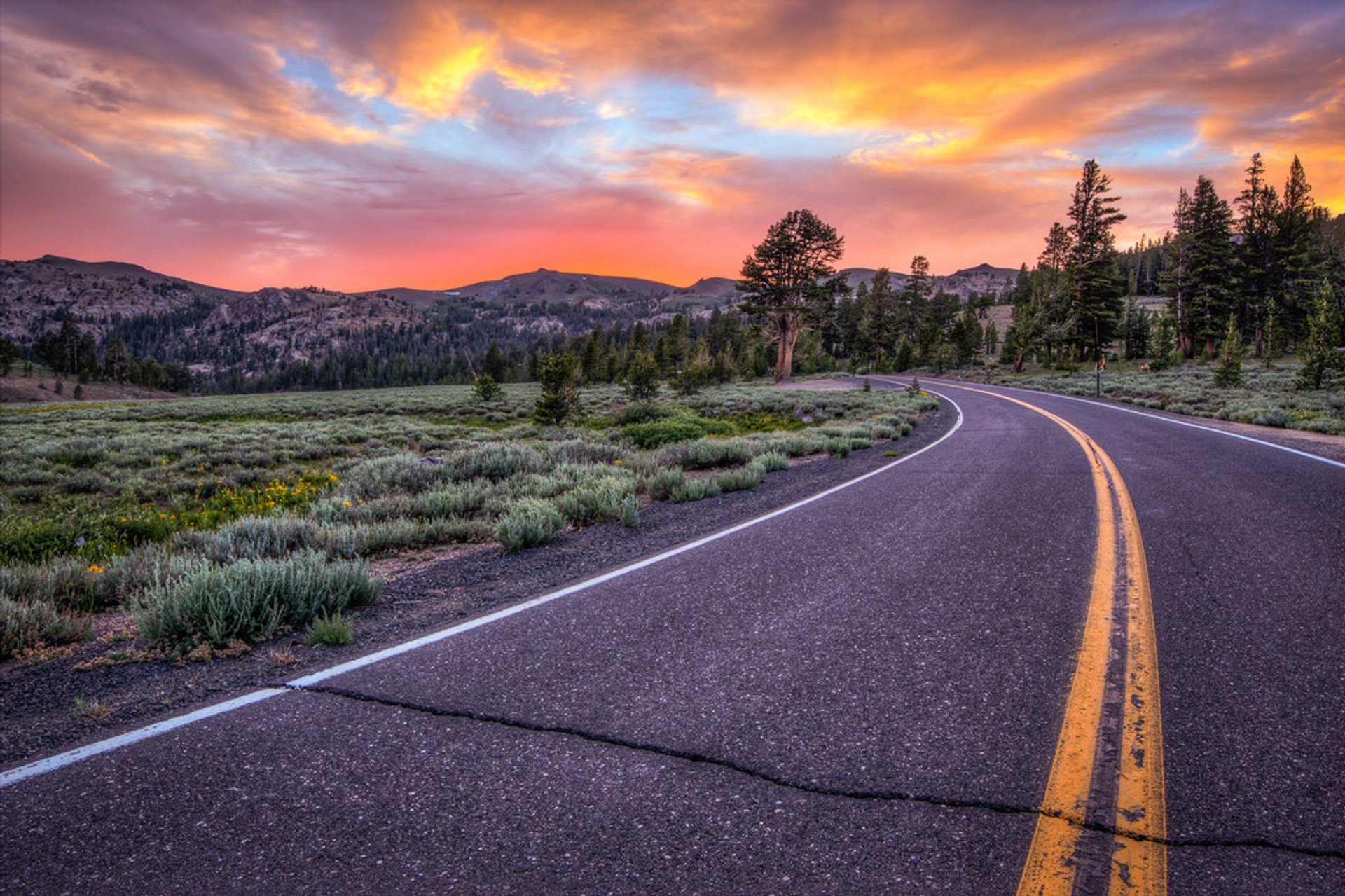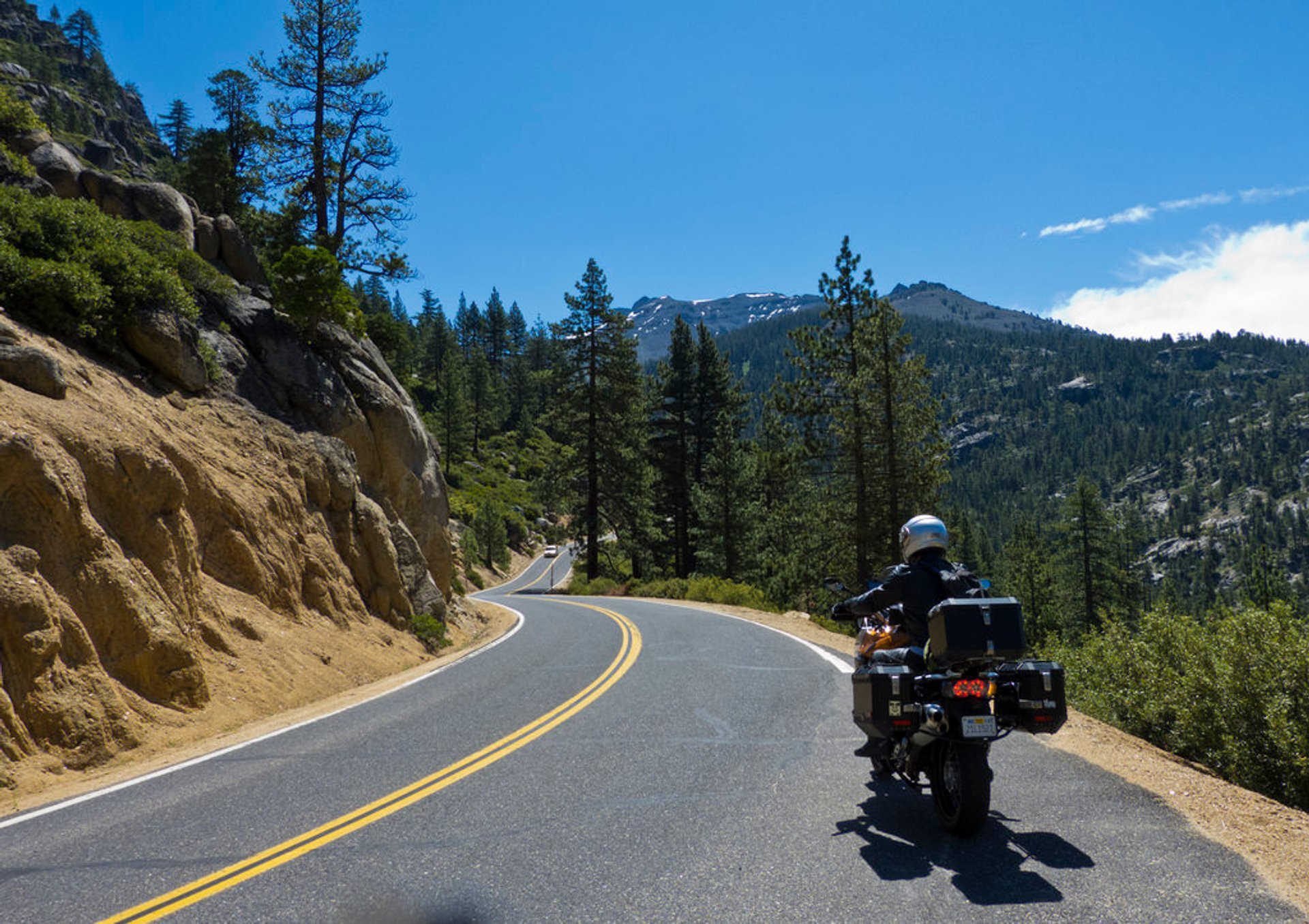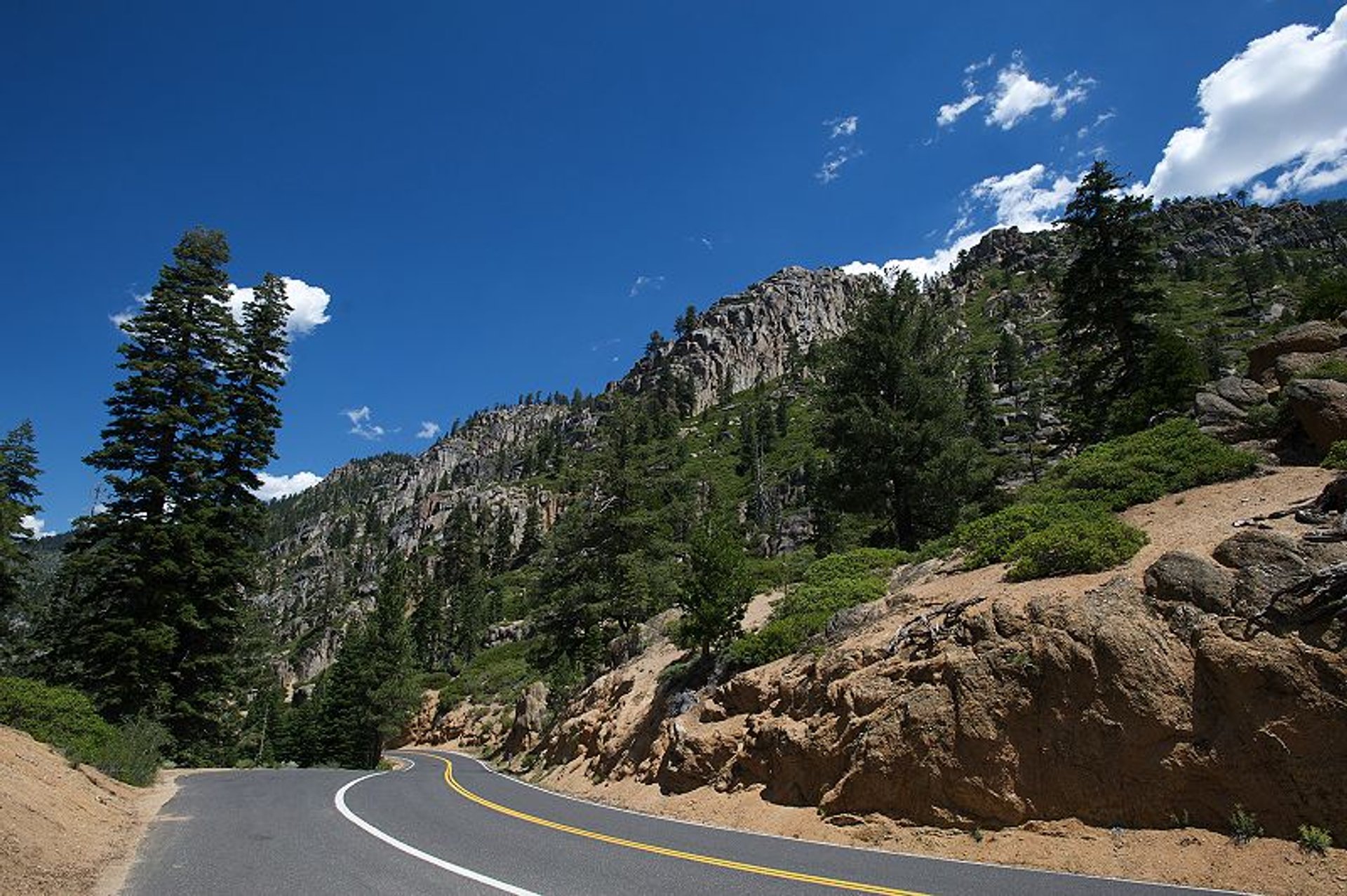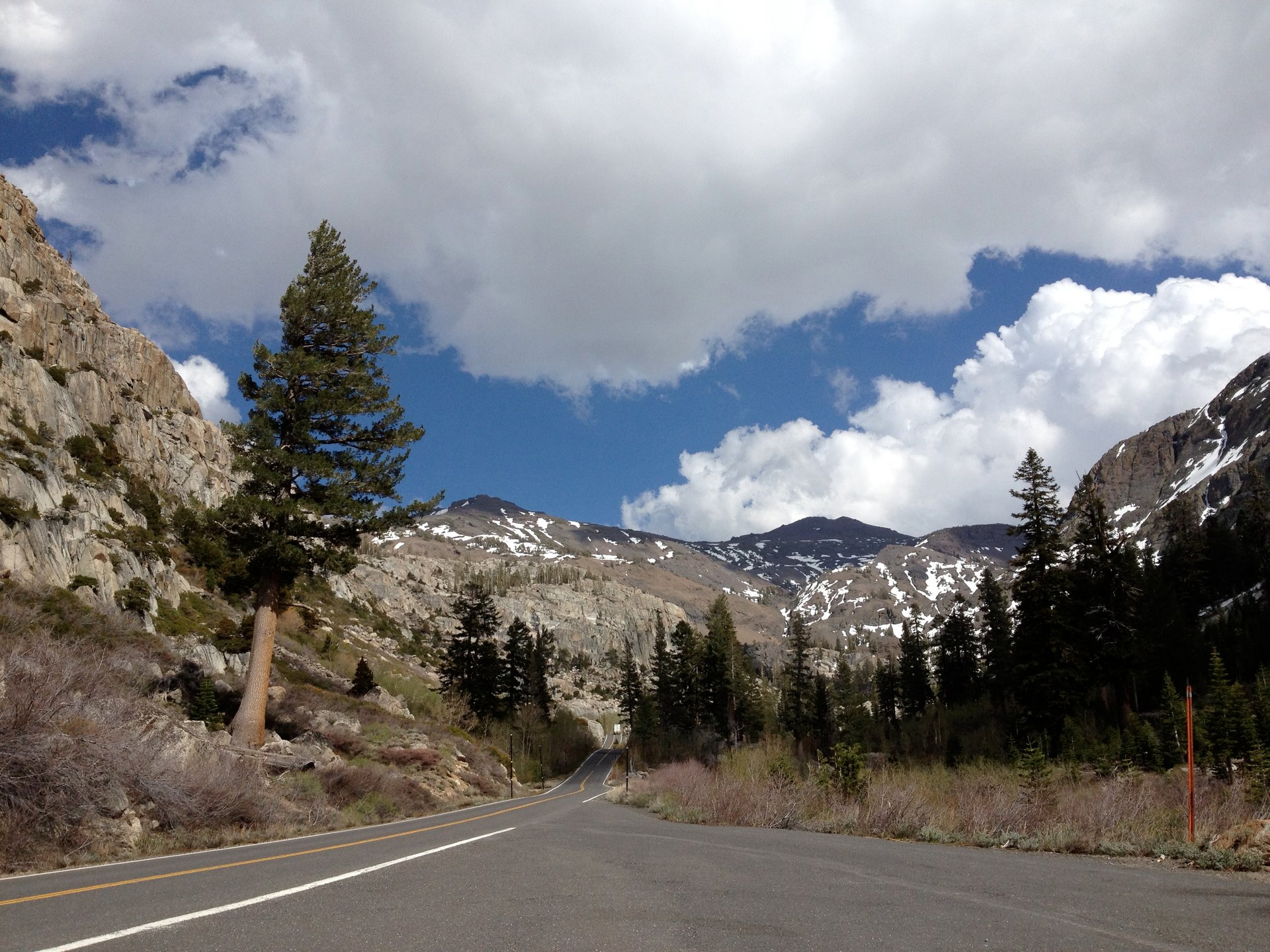 Sonora Pass is located in the mountains of Sierra Nevada, in Mono County, California. The asphalted road that traverses the pass—State Route 108—is one of the highest mountain roads in the state. Its peak elevation is 2.933 m (9,624 ft) above the sea level. This road is popular due to its scenic beauty, but it is also somewhat dangerous with sharp turns and blind spots. Sonora pass that links Sonora to the west and Bridgeport to the east is closed in winter, roughly between mid-November and mid-May, due to snow and ice. After the first heavy snowfalls, Sonora Pass becomes a haven for snowmobilers, snowshoers and cross country skiers. Wintersports fans can enjoy great snow conditions and challenging terrain in the Bridgeport Winter Recreation Area.
Summer activities along Sonora Pass include fishing, biking, horseback riding, hiking, and camping. There is a picnic at the top of the Sonora Pass on the Walker River featuring several tables, grills, and restrooms. Far-reaching views of Sierra Nevada range are guaranteed. Sonora Pass is part of The Pacific Crest Trail and National Scenic Trail. For those who want to spend the night in the mountains, there is a Sonora Bridge Campground open from June to September. Located on the West Walker River in a Jeffrey pine forest, the campground offers 23 camping spots for fishers and hikers.
Some sections of Sonora Pass are very steep (about 26% grades). The narrow road winds between Kennedy Meadows on the west side and Leavitt Meadows on the east. The route is not for wide, heavy or long vehicles. Sonora Pass was a trade route as early as in 1852 by when a wagon train of Clark-Skidmore Company was taking immigrants through the mountains.
Find hotels and airbnbs near Sonora Pass (Map)