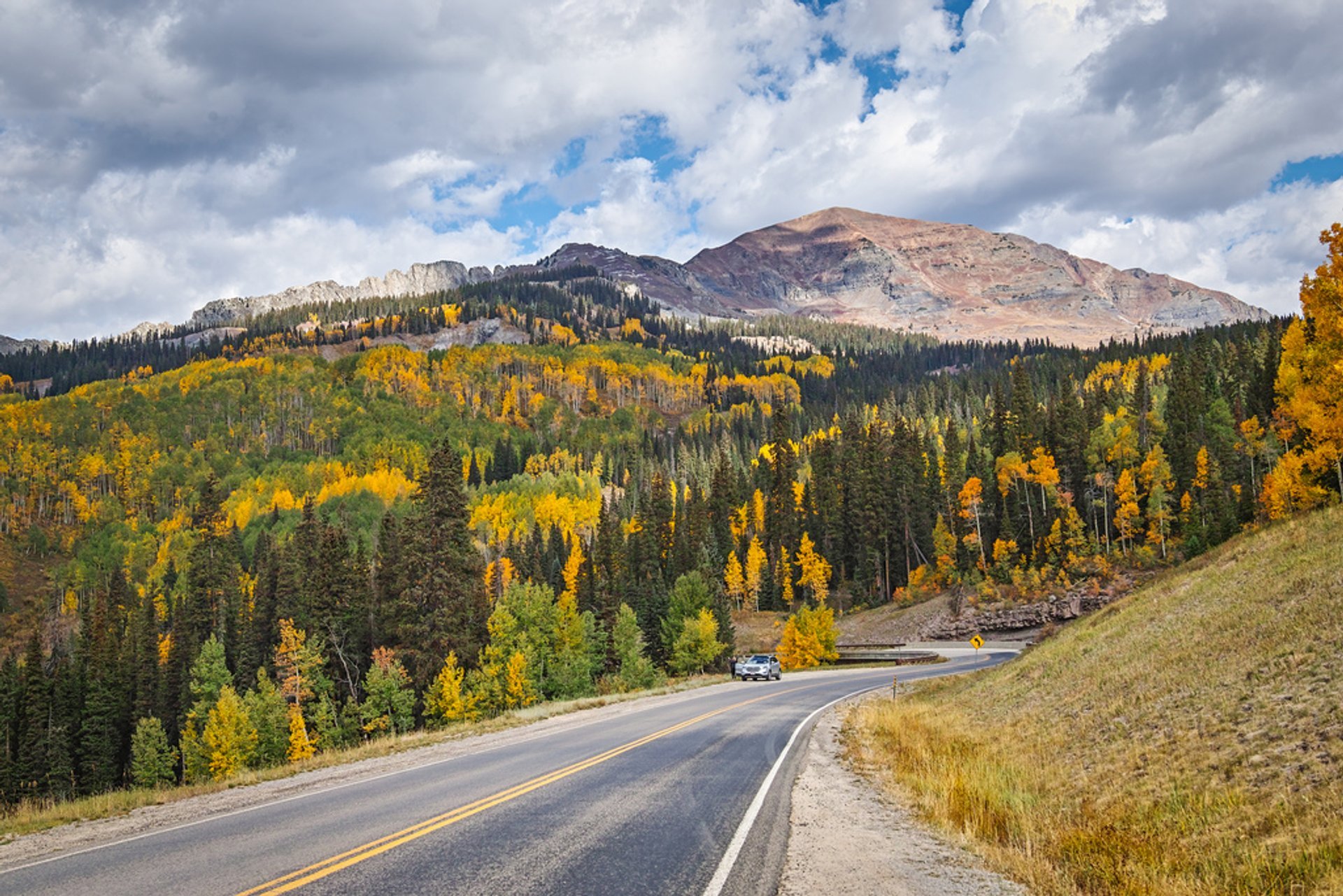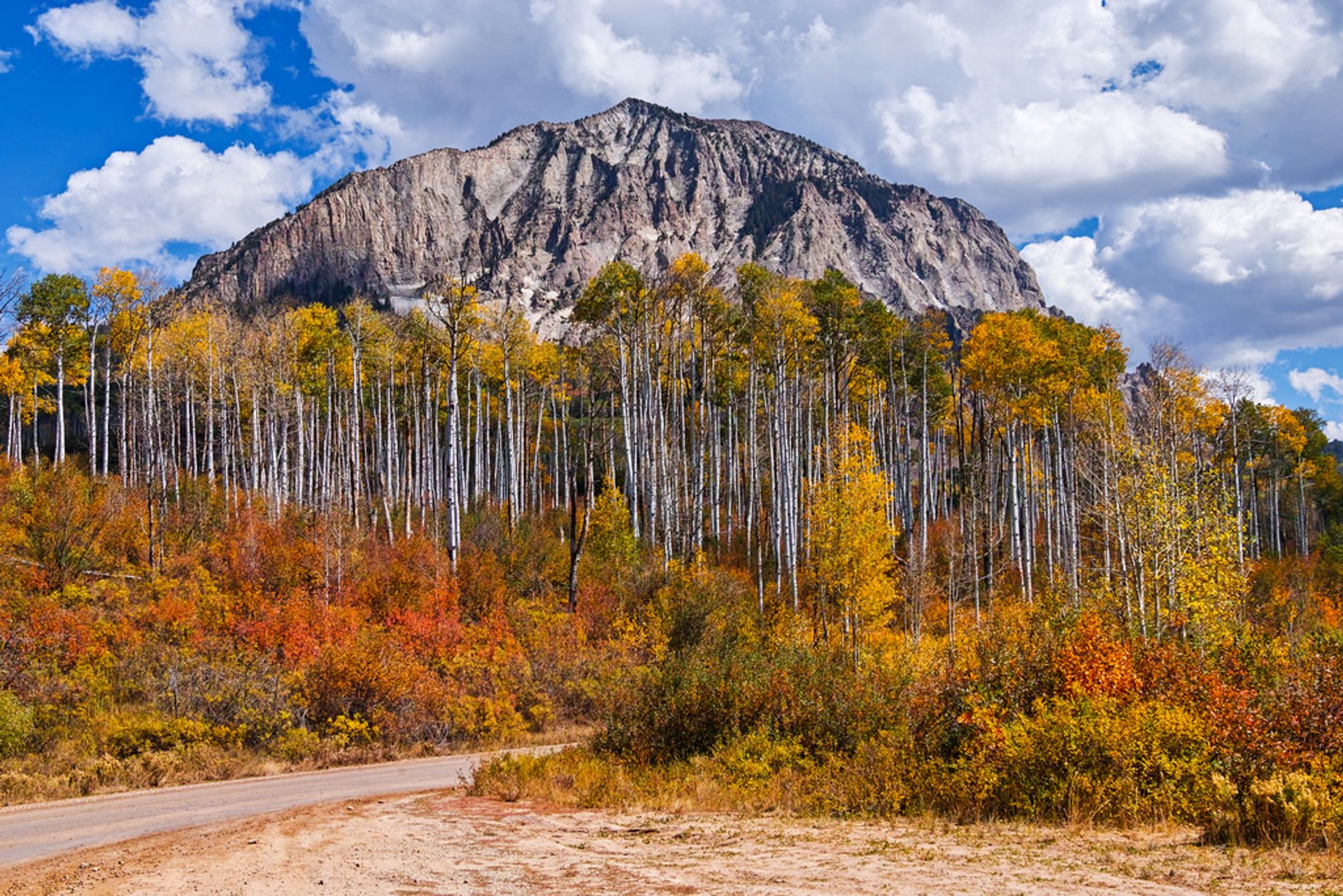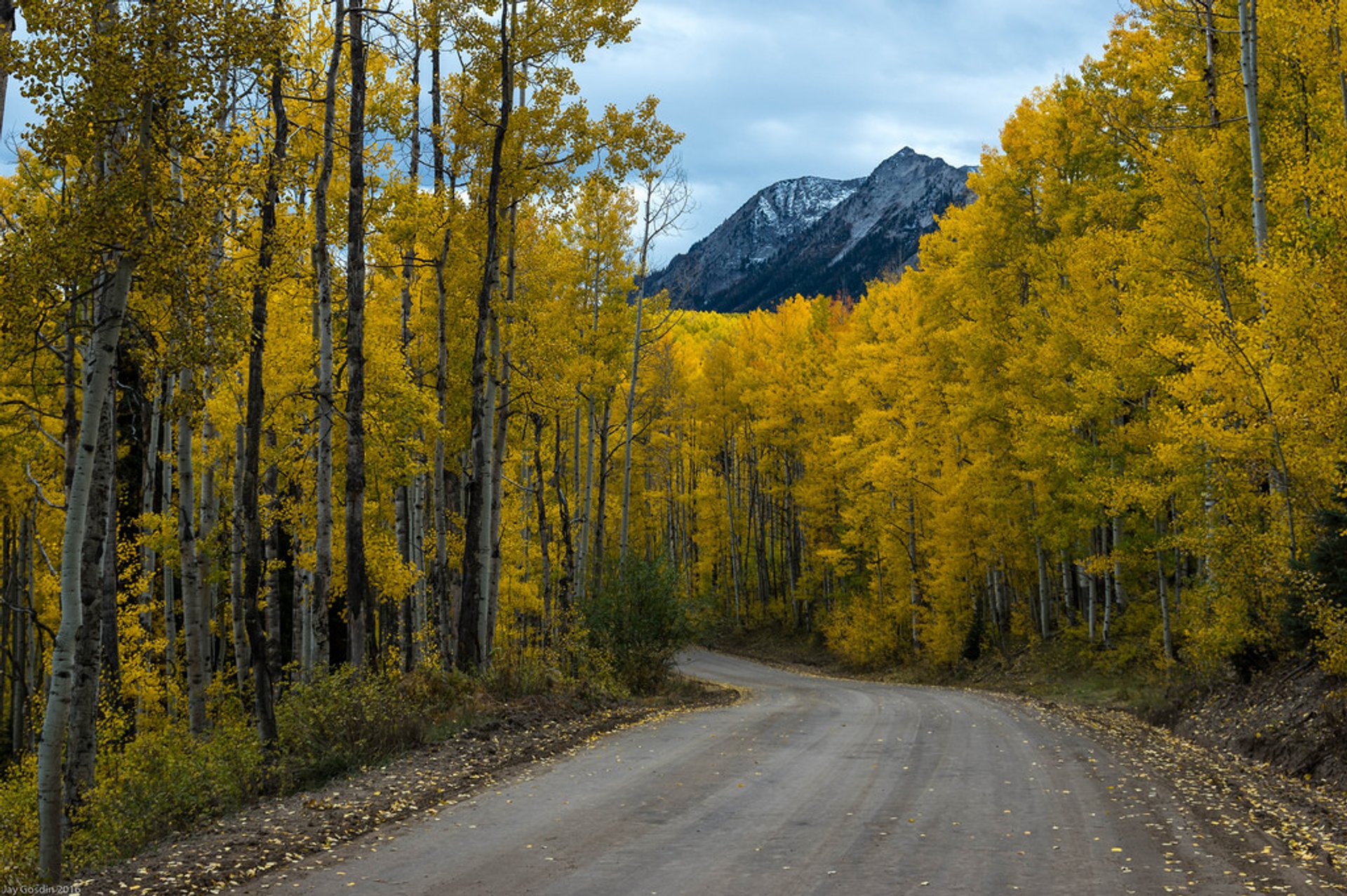 Kebler Pass is a beautiful high-mountain pass between Crested Butte and Paonia. The road goes west from Crested Butte to Highway 133, near a mining town of Somerset. You'll be driving through the lush Gunnison National Forest, famous for its fall foliage and some of the largest aspen groves in the United States. Besides, Kebler Pass road is part of the West Elk Loop, a national scenic byway, and can be used as a scenic shortcut to get to Aspen with magnificent views of the West Elk Mountains.
Kebler Pass facts
The highest point of the pass is 10,007 feet (3,048 m) above sea level. The speed limit is just 30 mph (48 kmh), and the grades are not that steep. So the 30-mile (40-km) pass requires 2 hours to drive through.
When is Kebler Pass open
The gravel road is open for traffic from approximately mid-June to mid-October. It's closed every winter after the first substantial snowfall, which makes the road impassable. For the latest updates check out the Colorado Department of Transportations.
Kebler Pass fall colors
During fall, Kebler Pass becomes one of the most photographed places in the state. The area boasts Colorado's largest aspen grove, situated between Crested Butte and Paonia in the Gunnison National Forest. The grove, which has over 45,000 trees shares a single root system, covering over 100 acres.
Because the trees are connected, they change colors in the fall at the same time. The grove looks like a sea of gold approximately from mid-September until early October. Take a scenic drive on Kebler Pass to enjoy the magnificent sight of thousands of aspens. Please keep in mind that peak colors only last several days!
Kebler Pass camping
There are campsites near most lakes and near Crested Butte for those who decide to spend the night and take advantage of the premium Colorado hiking experience. Lake Irwin Campground and Lost Lake Campground-Paonia RD are famous for excellent fishing opportunities. Erickson Springs Campground is another popular pick.
Kebler Pass hiking trails
Gunnison National Forest is home to dozens of scenic trails. One of the treasured hiking areas is tucked right off the Kebbler Pass—the Three Lakes Loop with the trailhead sitting next to Lost Lake. This moderately easy 4.7-mile (7.6-km) alpine hike is a must if you wish to discover the area on foot.
Find hotels and airbnbs near Kebler Pass (Map)