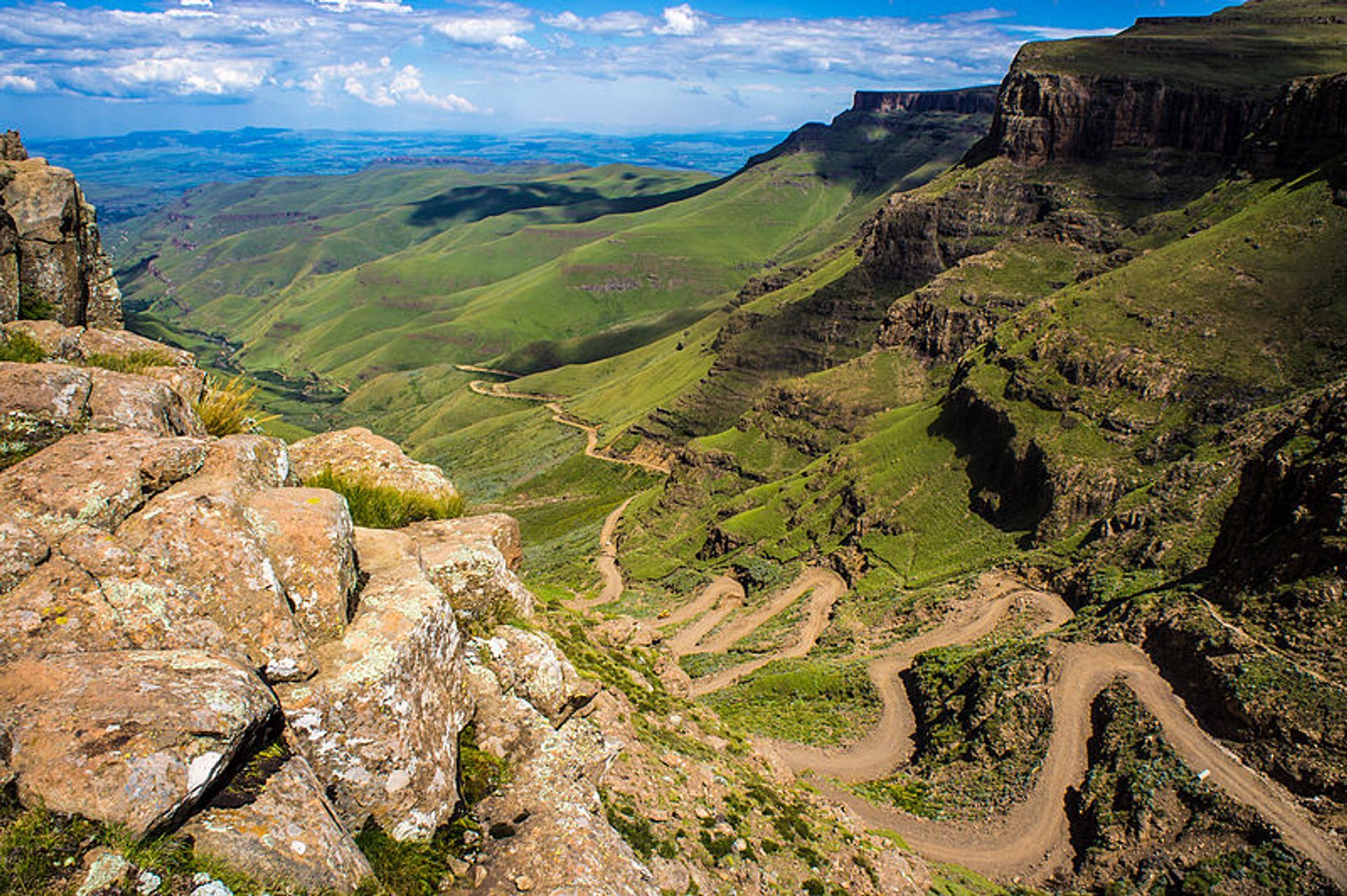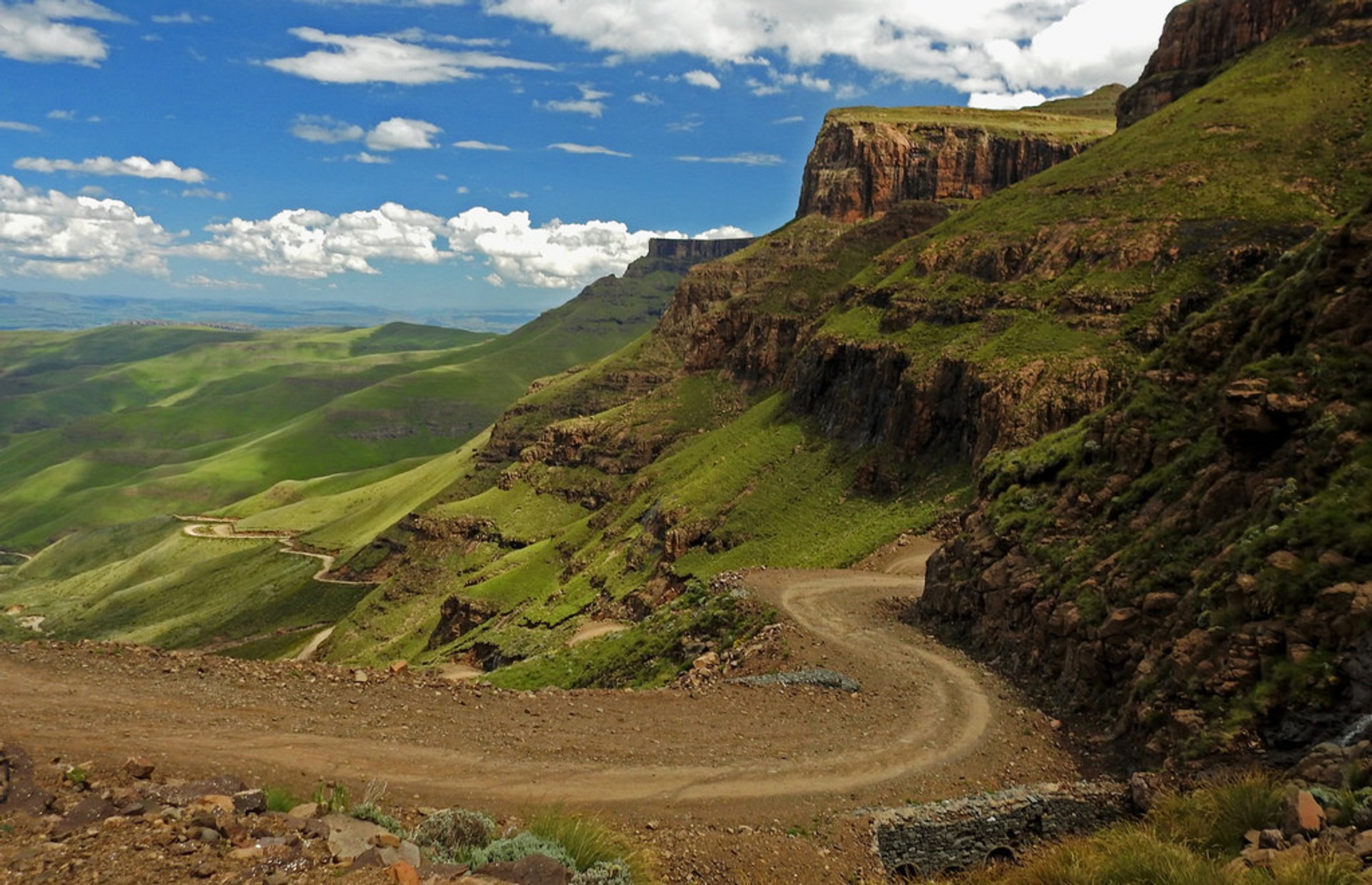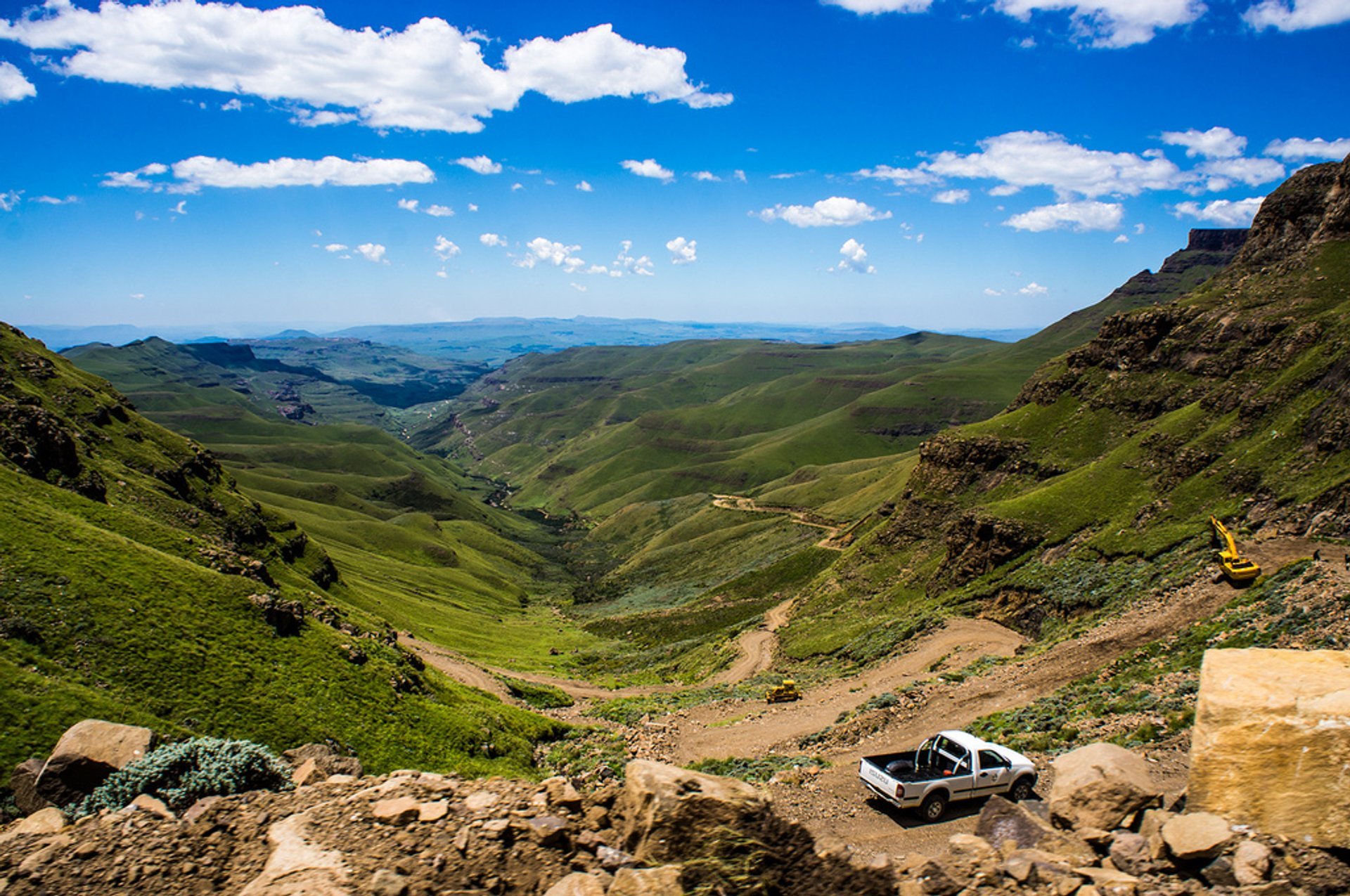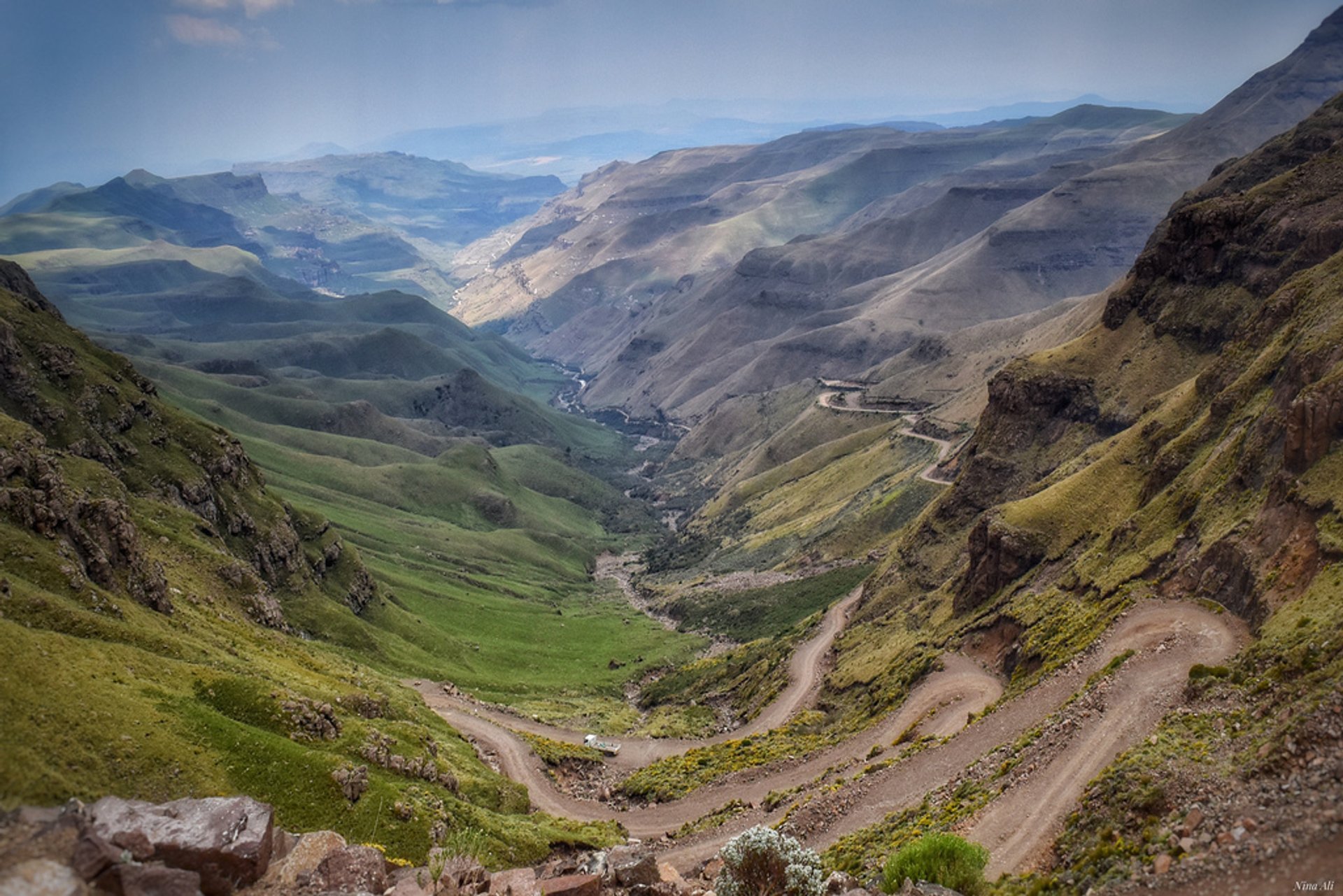 Sani Pass, known as the Roof of Africa, is located in the mountains with the maximum altitude of 2,876 m (9,400 ft) above the sea level. The road to the pass starts in the western end of Kwa Zulu-Natal province, South Africa, connecting the town of Underberg with Mokhotlong in Lesotho. A famously dangerous 9-km road between the two countries has many hairpins, sharp twists, plunging drops, and blind spots. After the summer rains, there are several water crossings that drivers have to overcome. Sani Pass road also offers breathtaking scenery.
The road to Sani Pass that was built in the 1950s features 1332 meters of altitude gain and steep sections with gradients 1:3. It is often closed during the winter from May through to July due to bad weather, mud, snow, and ice. The best time is considered from November to March. Only 4WD vehicles ware allowed on this road. The dangers of this road are proved by the remains of cars that did not succeed in navigating the Sani Pass.
Don't forget to take your passport for border control. The South African/Lesotho border control stations operate from 6 am to 6 pm. Sani Pass has one scenic outlook with a parking lot for six vehicles. The summit also hosts the Highest Pub in Africa at 2,874m.
Find hotels and airbnbs near Sani Pass Road (Map)