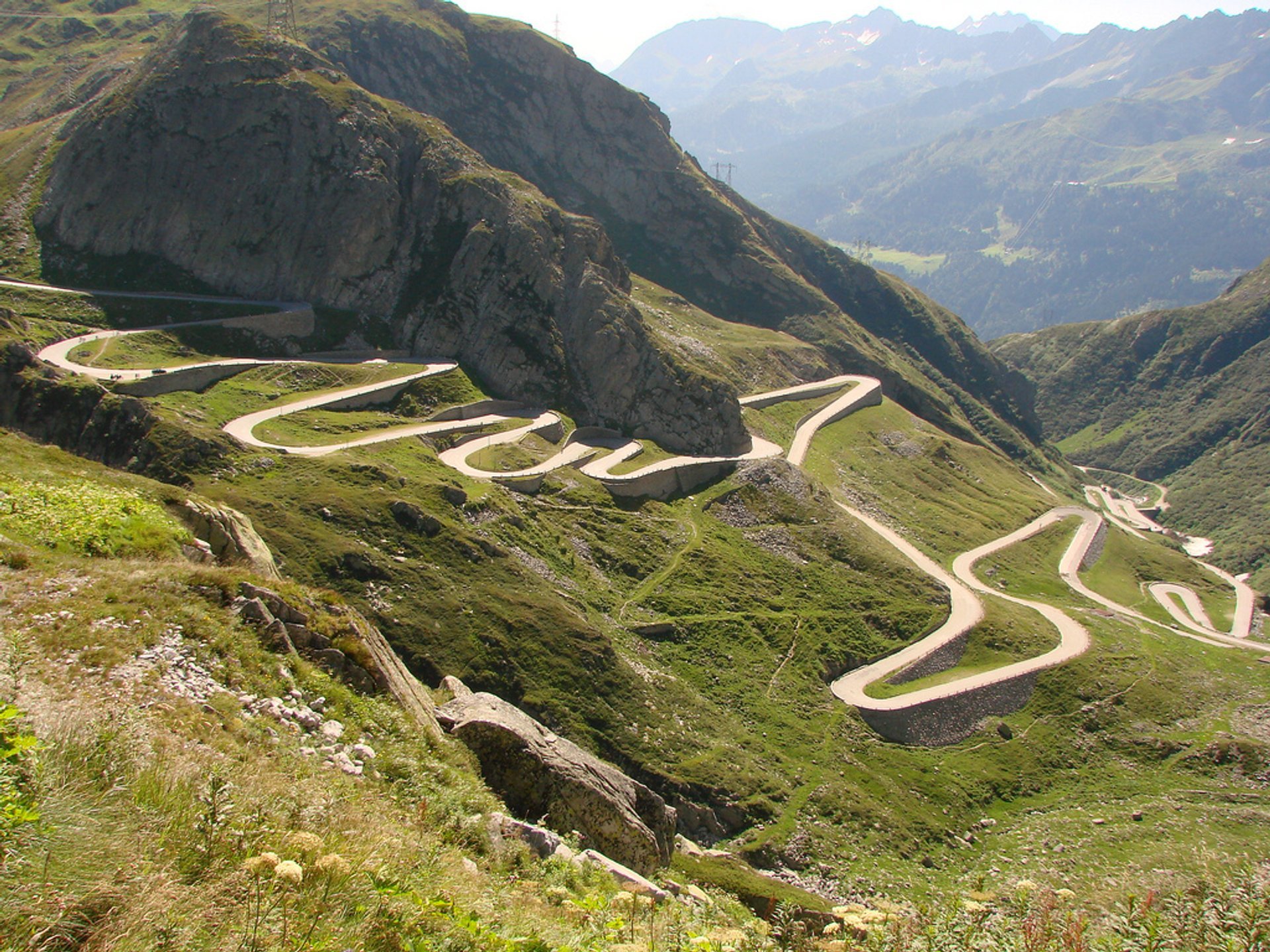 The Gotthard Pass or St. Gotthard Pass is a spectacular and a bit dangerous mountain pass at 2,106 m. The Gotthard is one of the two main north-south routes through the Swiss Alps. Connecting northern and southern Switzerland, the pass lies between Airolo in the Italian-speaking Ticino and Andermatt in the German-speaking Uri. Moreover, it connects further Bellinzona to Basel, Lucerne, and Zurich.
The Gotthard Pass lies in a crucial north-south axis in Europe, called Gotthard. It is crossed by three major traffic tunnels: the Gotthard Rail Tunnel, the Gotthard Road Tunnel and the Gotthard Base Tunnel. Each of the tunnels were considered to be the world's longest at the time of their construction.
The route always influenced Swiss and Europe's history, as well as it has always been a reference point in the collective imagination, caught between reality and a legend. The pass is a part of the national mythic patrimony for its social, political, and historical value, tied firmly to the country's development and origins. The border pass represents an element of Switzerland's independence and national identity and cohesion and has always been a place of a tussle between man and nature.
You will be pleasantly surprised at the fantastic road conditions and unforgettable alpine views. The Gotthard pass is an excellent choice if you are willing to skip traffic jams at the tunnel during tourist season. There is a world to see and some interesting places to stay, like Ospizio San Gottardo or the San Gottardo Hospice. When at the top of the pass, signs will show you the way to the National Gotthard Museum, where you will discover the history of the pass. Plenty of lakes in the tree-free granite can also be found around the Gotthard area.
Opening season for Gotthard Pass lasts from June through October because of the quite difficult driving conditions during winter and spring. During the season, it's closed daily between 6 pm and 8 am.
Find hotels and airbnbs near Gotthard Pass (Map)