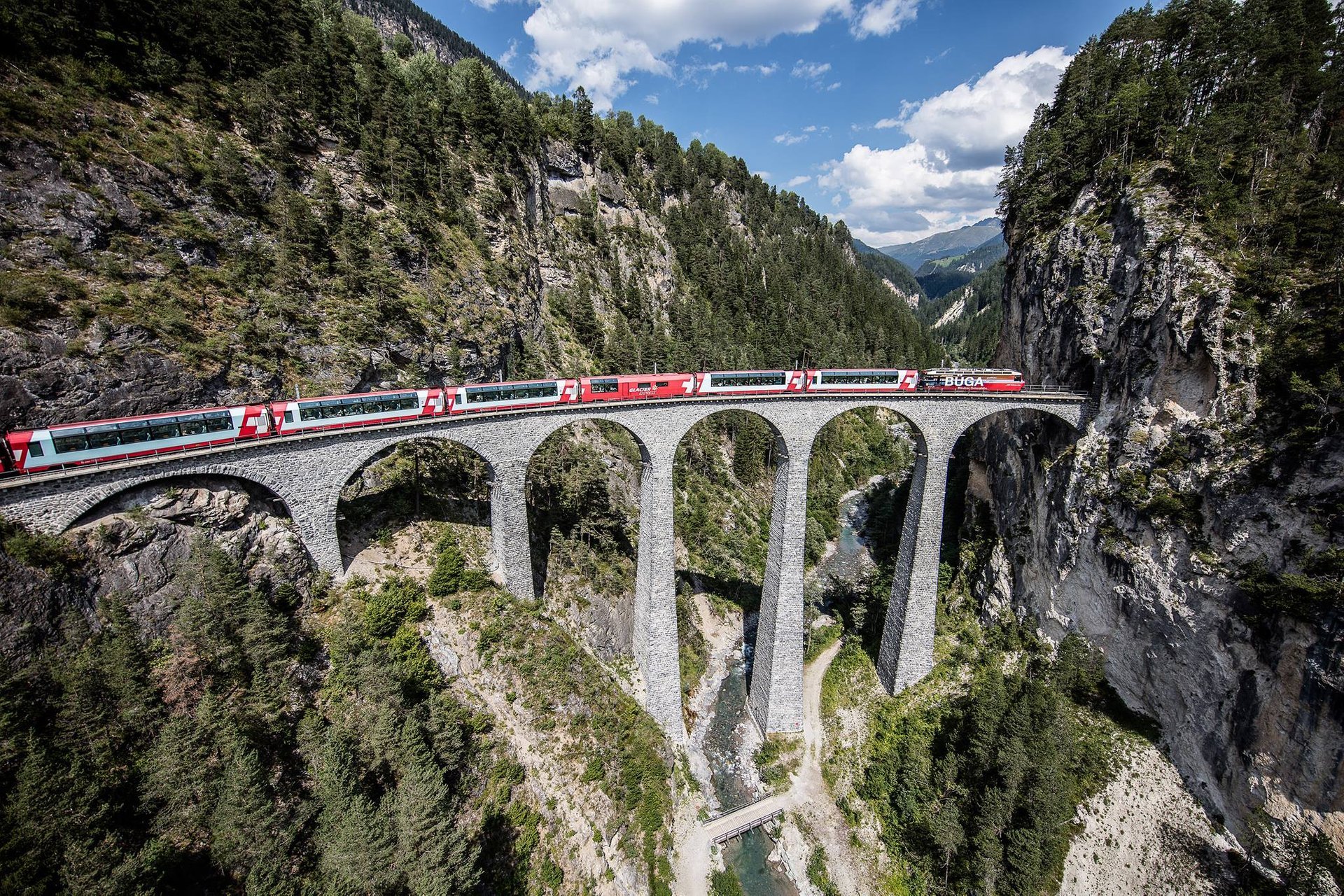 This day train trip takes up to seven hours, however, it's totally worth it! After all, it's one of the most famous trains in the world, often called 'World's slowest express train.' The Glacier Express will take you from the picturesque Zermatt to the luxurious resorts of Davos and St. Moritz. You'll pass untouched mountains, green valleys, 91 tunnels, and 291 bridges. The service runs for all seasons with a break between mid-October and mid-December.
Show accomodations nearby
The best time is spring when you can see flowers in bloom and snow-capped mountains in the background. The train wagons are equipped with the panoramic windows so that the passengers can enjoy the views​.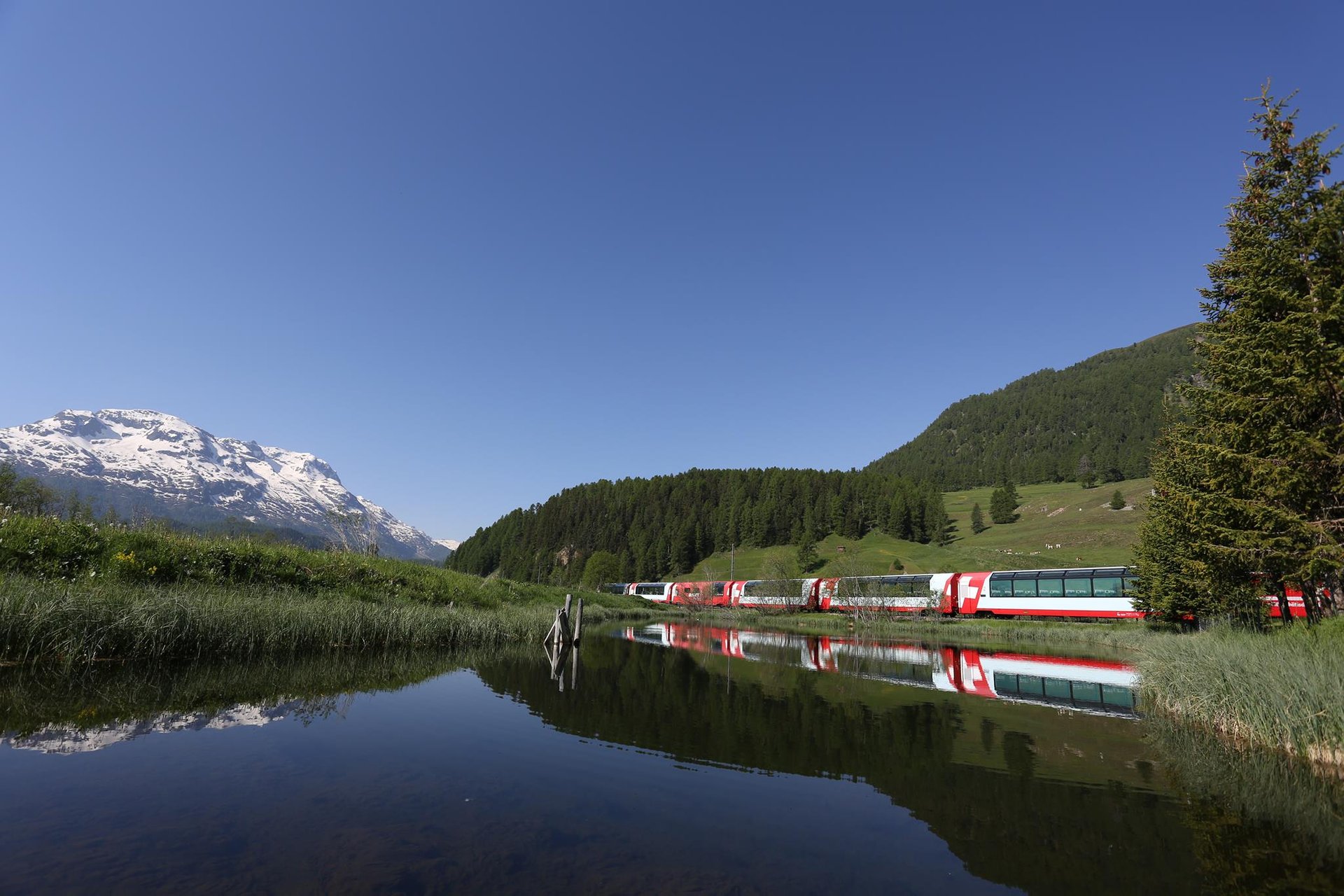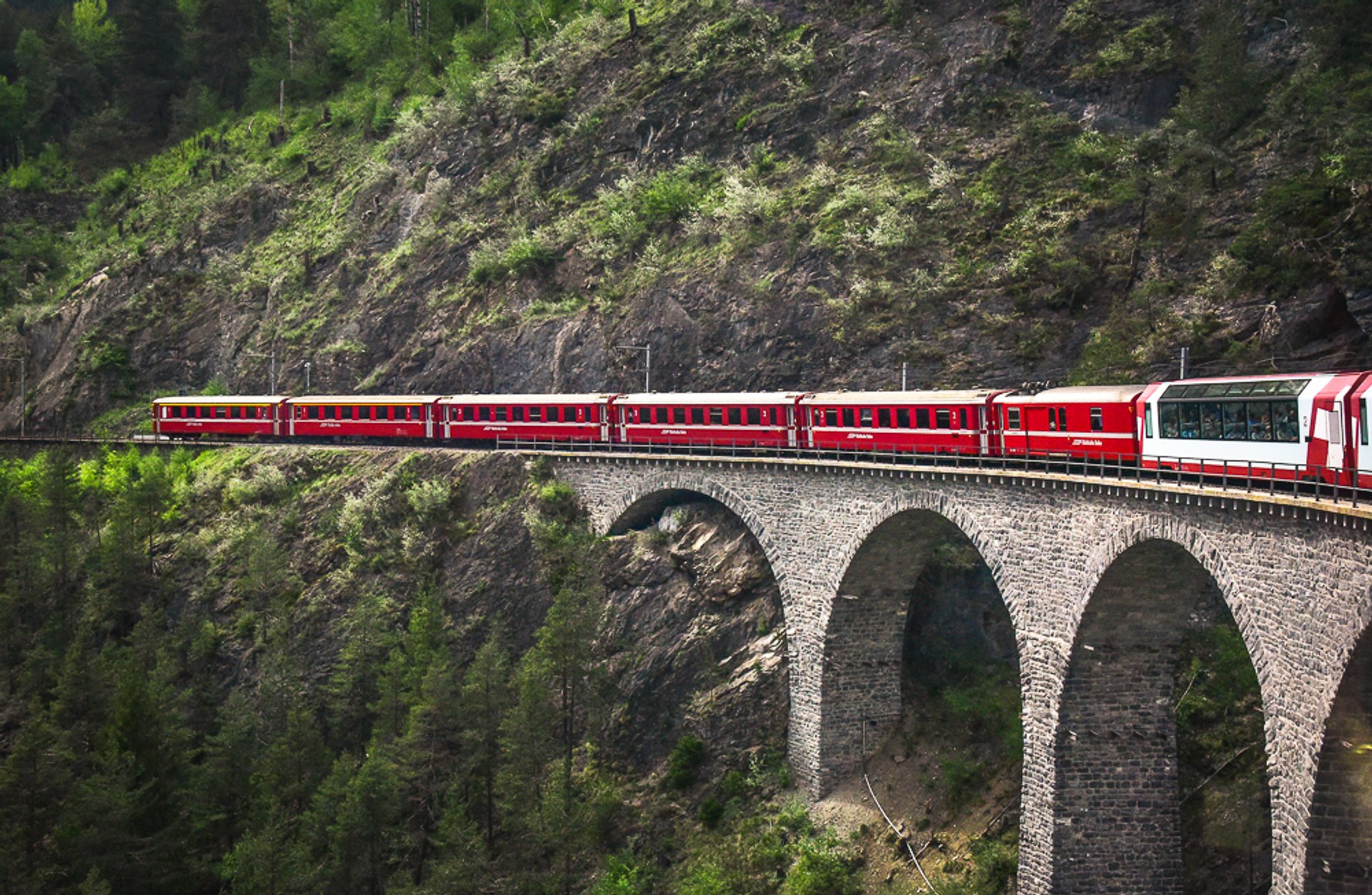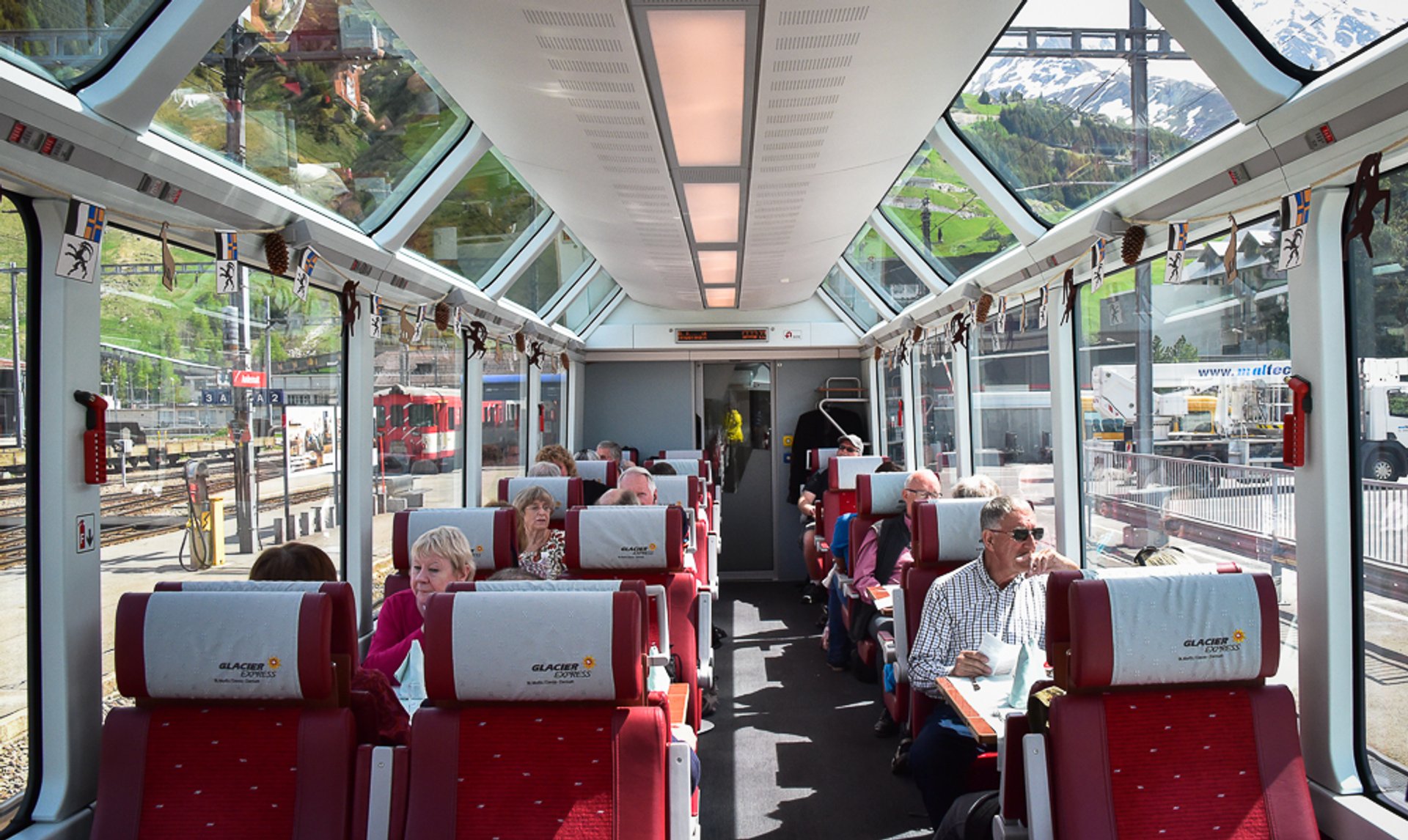 Glacier Express Featured in