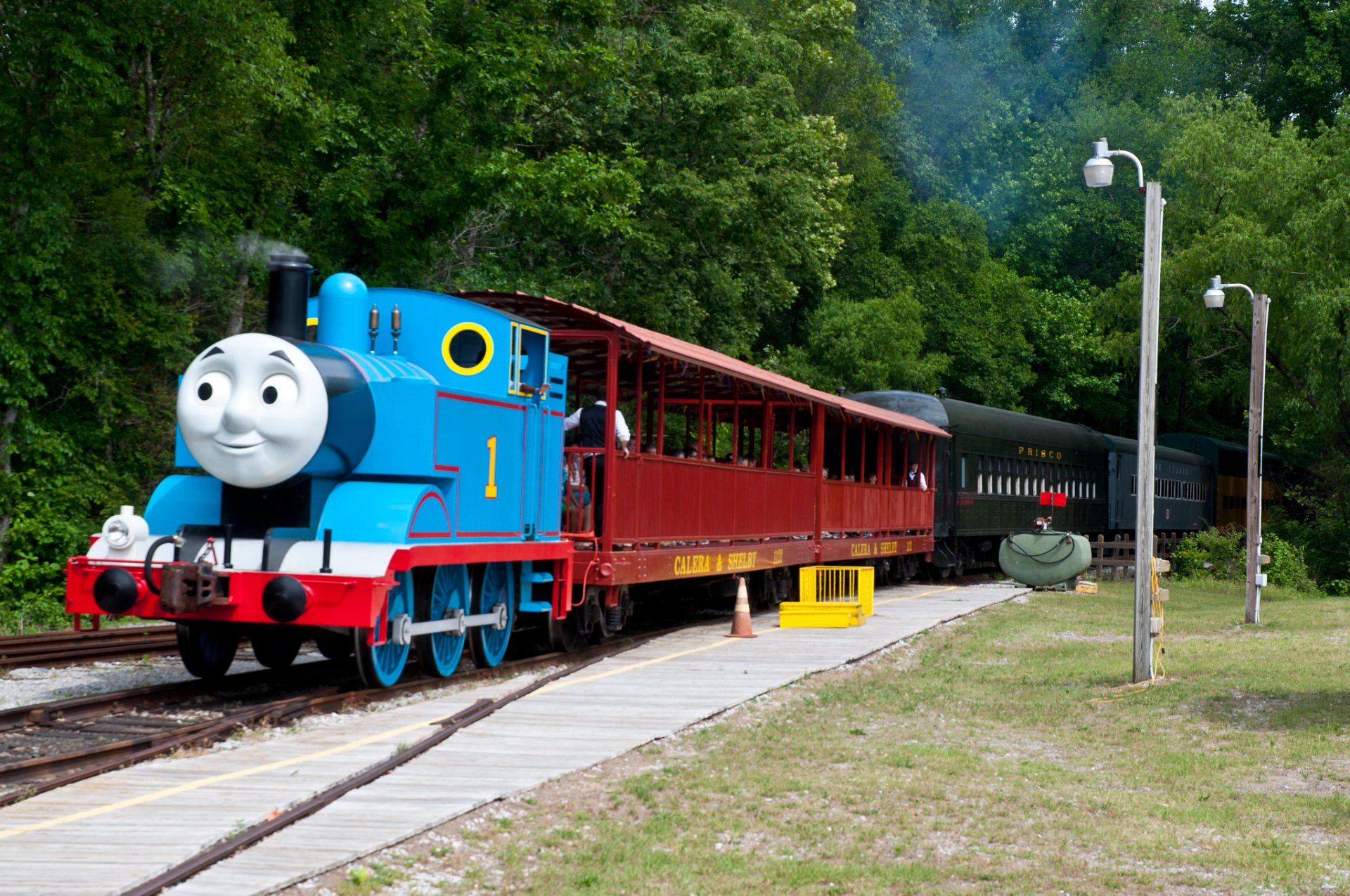 If you're a fan of trains and everything related to the subject, you'll fall in love with the Heart of Dixie Railroad Museum, situated in Calera just south of Birmingham. The official railroad museum of Alabama showcases antique cars and offers exciting train rides from early March to mid-December. Versatile options include Calera & Shelby Train, North Pole Express, charters and field trips for school groups, and also exclusive alternatives, such as Stars & Stripes Special.
Calera & Shelby Train Ride
One of the most popular options to choose from is a cab ride on the Calera & Shelby line, running on the part of the former L&N Alabama Mineral Railroad, which dates back to 1891. The 75-minute journey showcases the beautiful forests of Shelby County. Note that you can indulge in such trips on Saturdays only. The departure times are 10 am and 1 pm, but boarding starts 15 minutes prior to departure.
North Pole Express
During the Christmas season, between mid-November and mid-December, you can have yourself a magical 1.5-hour adventure on the North Pole Express. Vintage locomotives and rail cars of Calera & Shelby Railroad get into the festive mood with lavish holiday lights, as well as Santa and Mrs. Claus visits. Mind that Polar Express train rides are extremely popular in Alabama and beyond. The tickets go on sale already in July and are soon sold out.
Tips for visiting
You can find more information on the tours and rides and buy tickets on the official website of the Heart of Dixie Railroad Museum. With other questions, please message the museum via its official Facebook page. Both links are listed in the External Resources below.
The Heart of Dixie Railroad Museum is located 33 miles (53 km) south of Birmingham and is easily accessible via I-65 S. If you're coming from far away, you might need to book a stay somewhere nearby. Feel free to browse the map below for the best accommodations in the area.
Find hotels and airbnbs near Heart of Dixie Railroad Museum (Map)