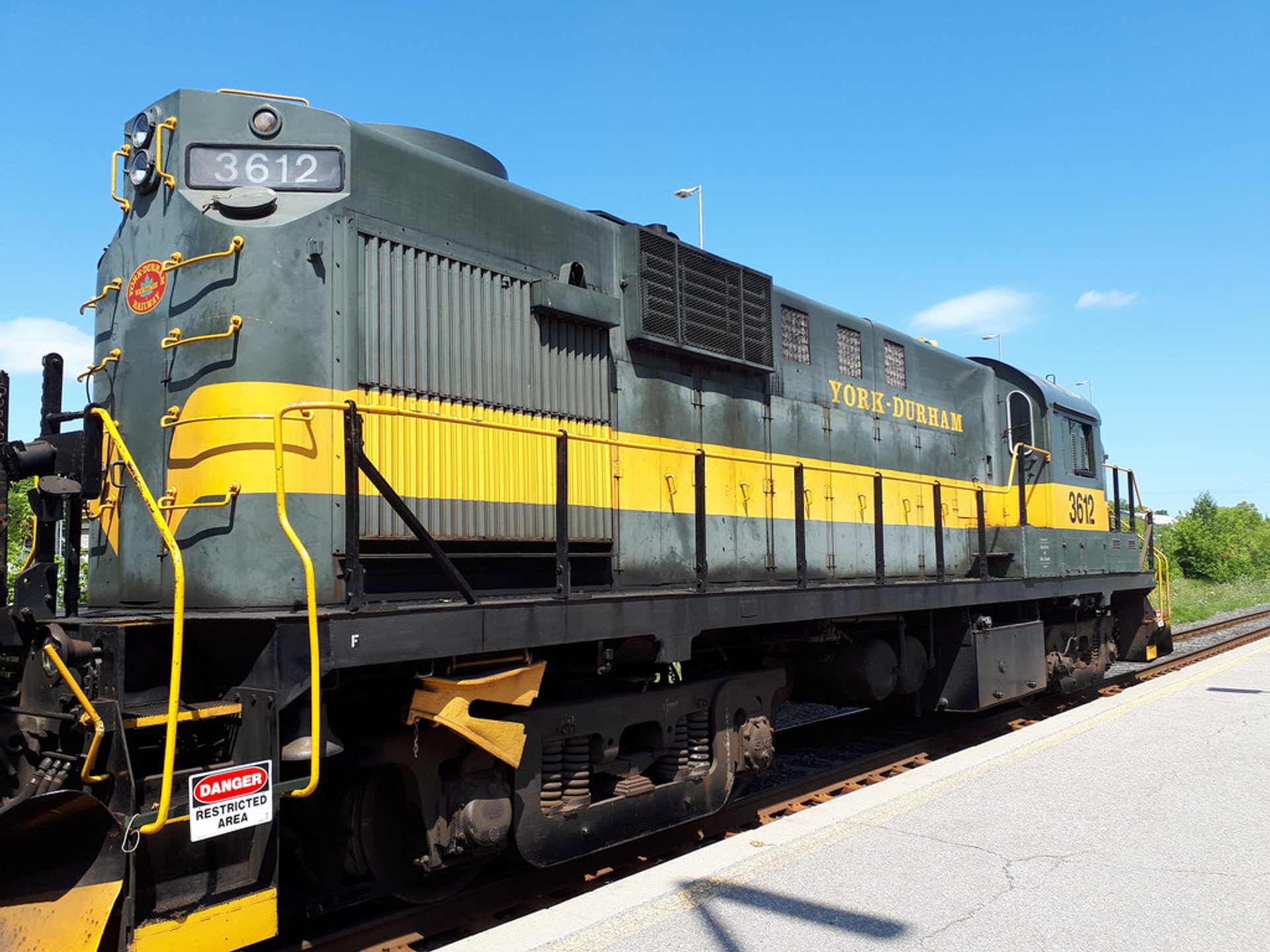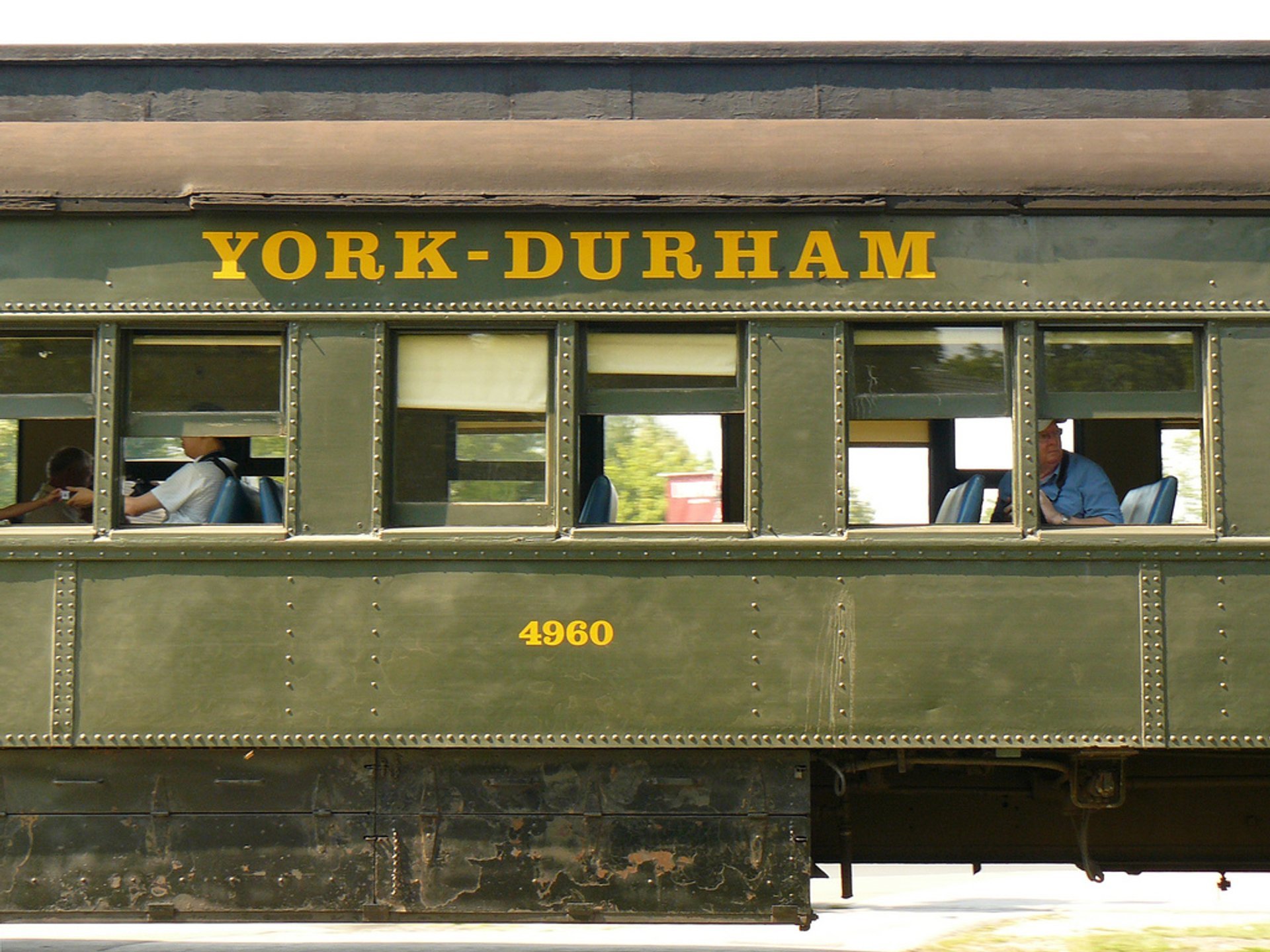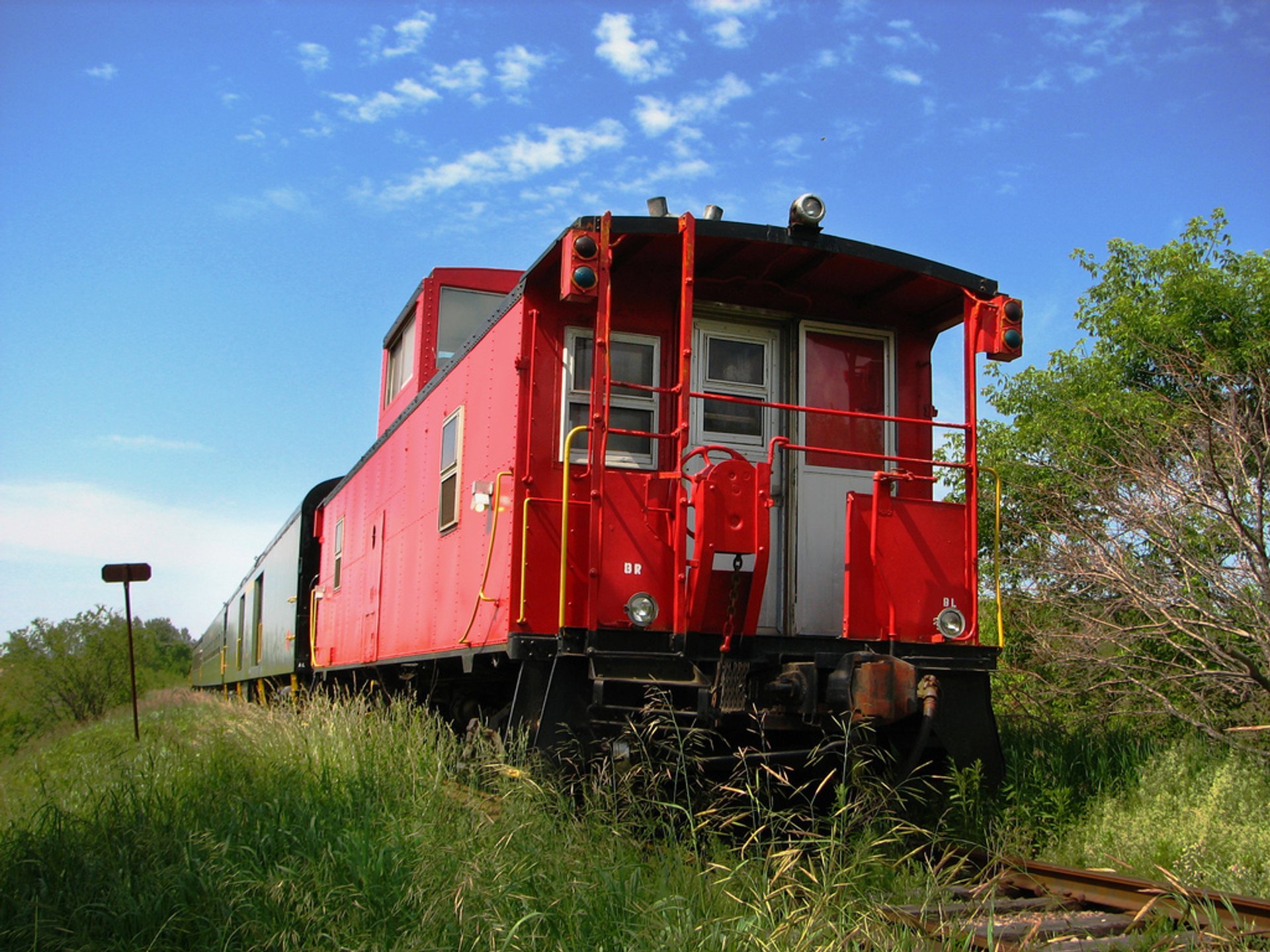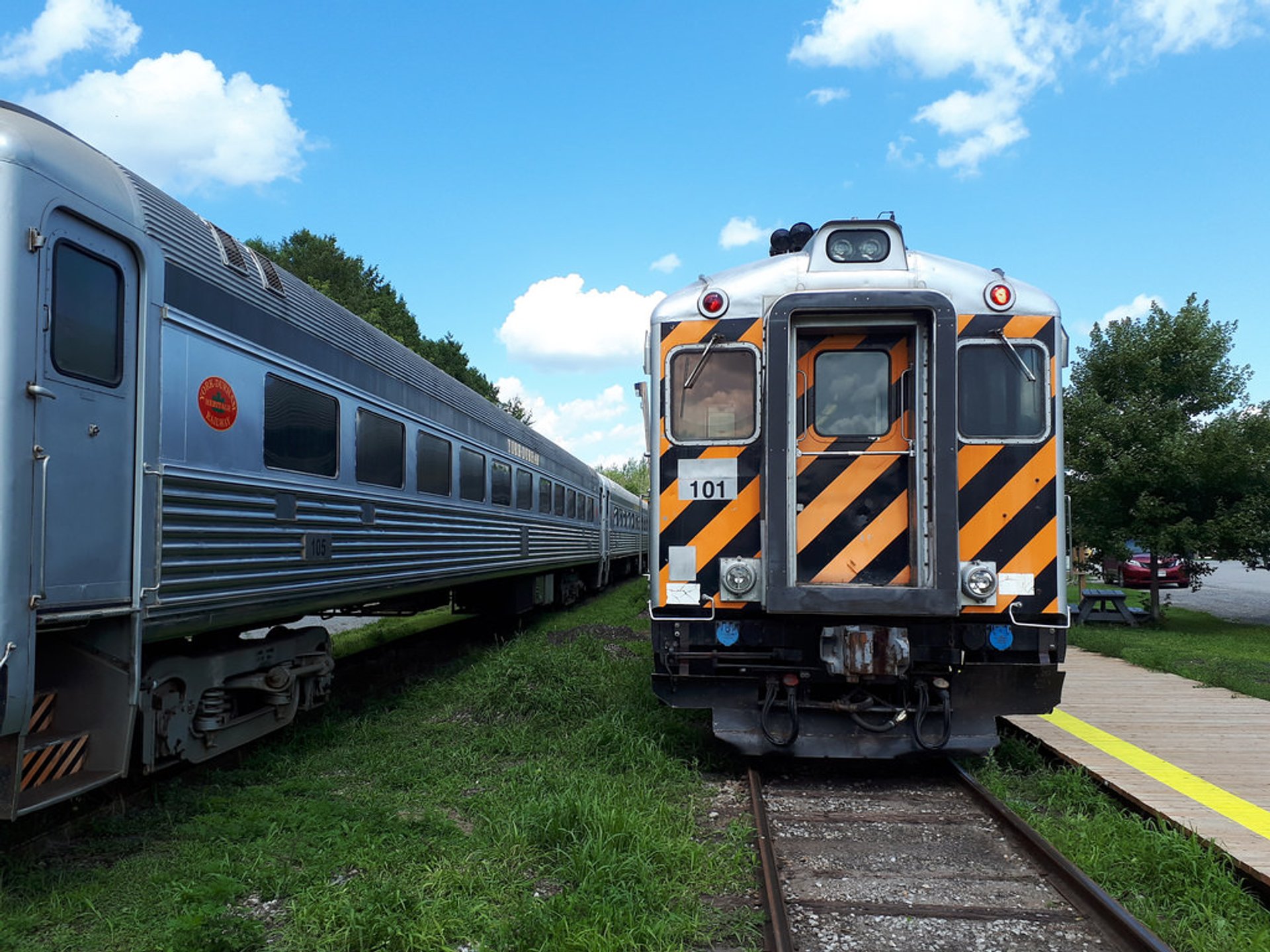 The York-Durham Heritage Railway is one of the most popular tourist attractions in Ontario. The train from the old era passes through the beautiful Oak Ridges Moraine from the historic town of Uxbridge to Stouffville. An excursion covers over 20 km (12 mi) and the round trip between Stouffville and Uxbridge takes about 2,5 hours. The trains run only on weekends.
The York-Durham Heritage Railway also occasionally runs between the Old Unionville Station and the Markham GO Station. Trains are pulled by an Alco RS-11 diesel locomotive made in 1956 for the Duluth, Winnipeg & Pacific Railway. Some of the train's cars were built in the 1910s and 1920s. The railway cars can be viewed at an open rail yard of Uxbridge Station, built in 1904.
The York-Durham Heritage Railway offers some seasonal experiences that include an entertainment program. Fall Colours Train will let visitors admire the amazing golden and red foliage of North America. In October, Halloween themed train encourages children to wear their best and scariest Halloween costumes. Children can travel for just $2. In late November and December Santa train can become a great holiday experience. Each child on the train will get to meet Santa and receive a gift bag.
For seasonal trips, please check the official website of the York-Durham Heritage Railway.
Find hotels and airbnbs near York-Durham Heritage Railway (Map)