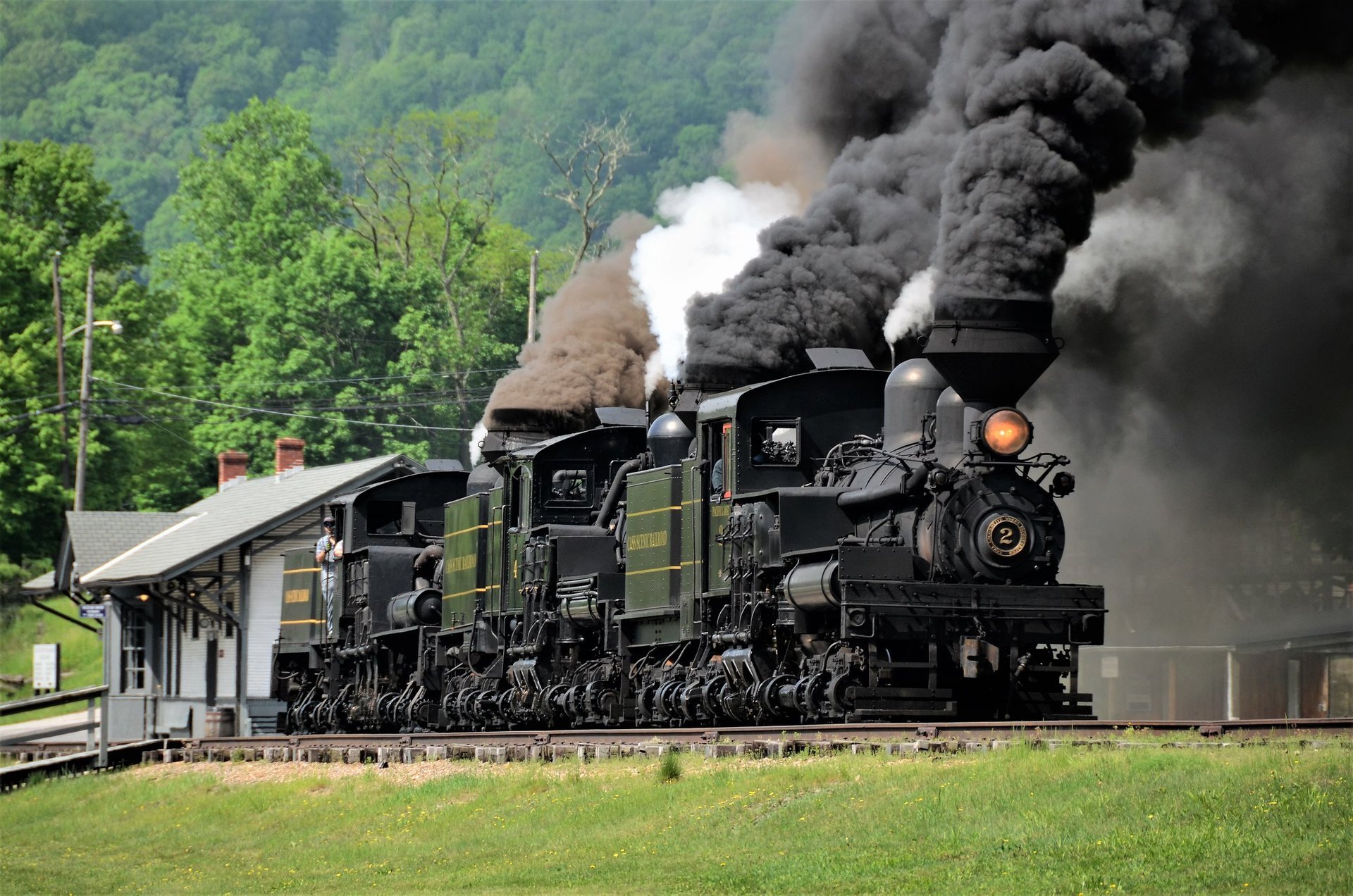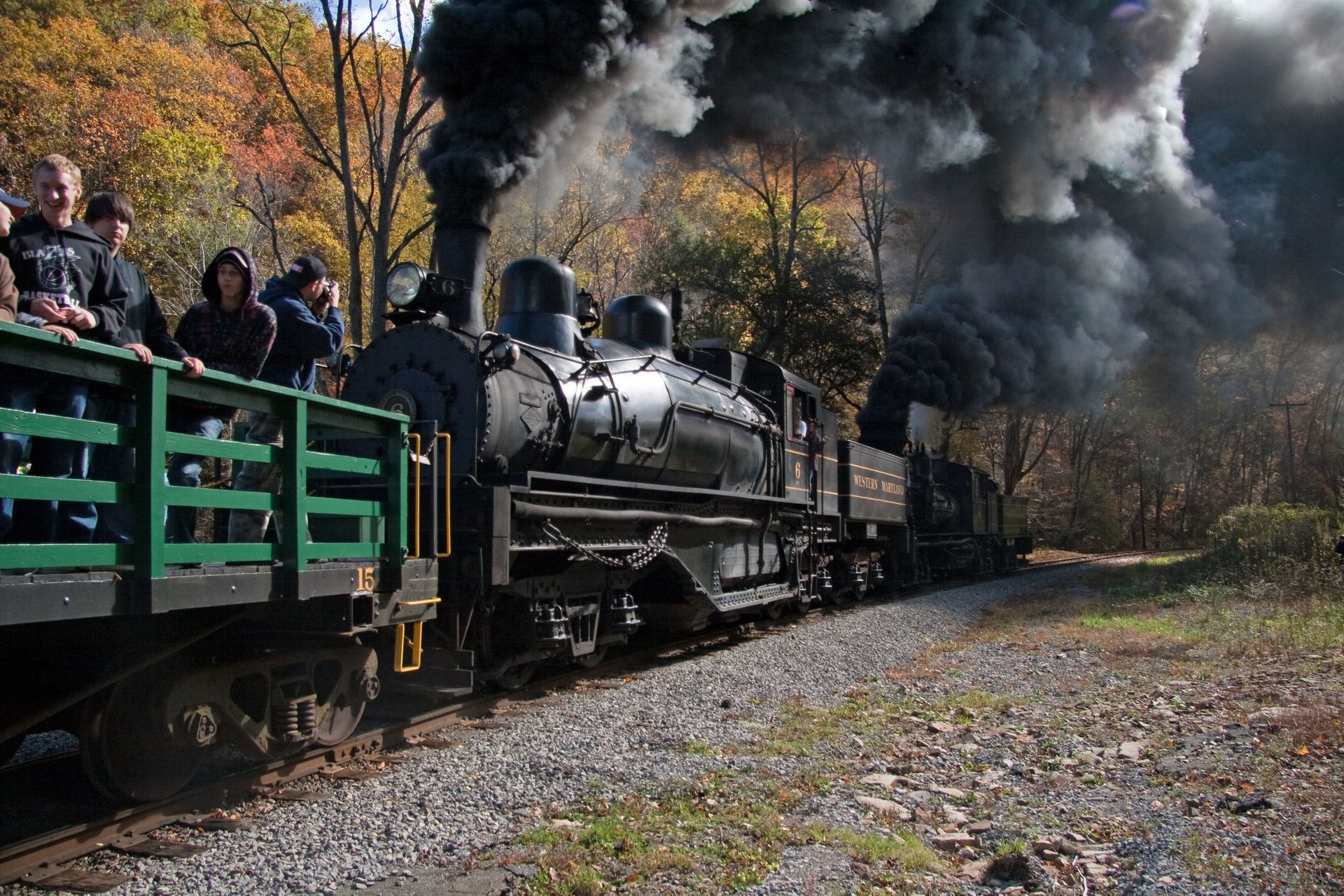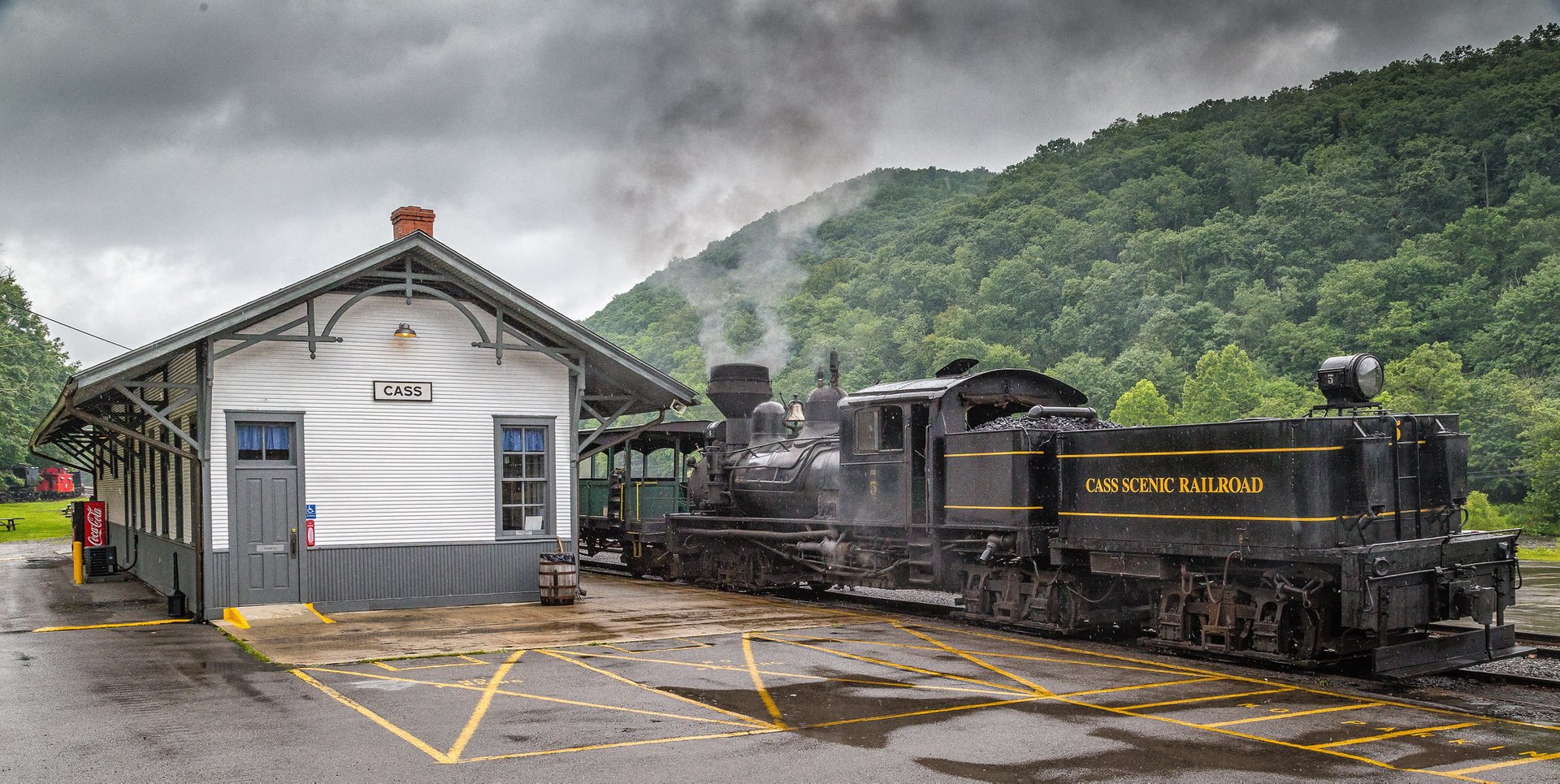 See accommodations nearby
Monongahela National Forest in the Allegheny Mountains is home to scenic railroads, offering unique vintage train rides. You'll be traveling by a refurbished steam-driven locomotive to the beautiful clangs of the bell and chugs of pistons. And what's also important, these historic mountain railways take you to the remote areas of Almost Heaven, not accessible by automobile.
Mountain Rail Adventures operate from April through December. However, the most popular time is fall foliage season from mid-September through late October. Note that the fares rise during the high season.
Cass Scenic Railroad
The historic Cass Scenic Railroad was built in 1901 and is the most popular choice. A 22 mi (34 km) round-trip from Cass to Bald Knob leads to the second-highest peak in West Virginia, sitting at 4,842 ft (1,476 m). As the train climbs higher, the passengers reveal a completely different world, with amusing flora and fauna. The journey lasts for around 4.5 hours.
Besides the Bald Knob, Cass Scenic Railroad offers a shorter itinerary to Whittaker Station. The 8 mi (13 km) round-trip takes 2 hours and chugs up the lower slopes of Cheat Mountain along the stunning Leatherbark Creek. As the train arrives at Whittaker Station, the riders have a 30-minute layover to soak up picturesque vistas.
Durbin & Greenbrier Valley Railroad
The Durbin Rocket ride departs from Durbin and winds along the free-flowing Greenbrier River. These trips are particularly appreciated by families with kids. The youngest passengers can safely explore the train's closed cars, while more mature riders take advantage of the open-car views. The 10.5 mi (17 km) round trip to and from Hevener Station continues for 2 hours.
Insider tips
To guarantee seating, we recommend making advanced online reservations. Also, you may want to bring a jacket if you visit during a colder season. And take into account that steam engine trains are rather noisy, so maybe also grab a pair of earplugs if you're sensitive to loud noises.
Find hotels and airbnbs near Scenic Railroad Trips (Map)