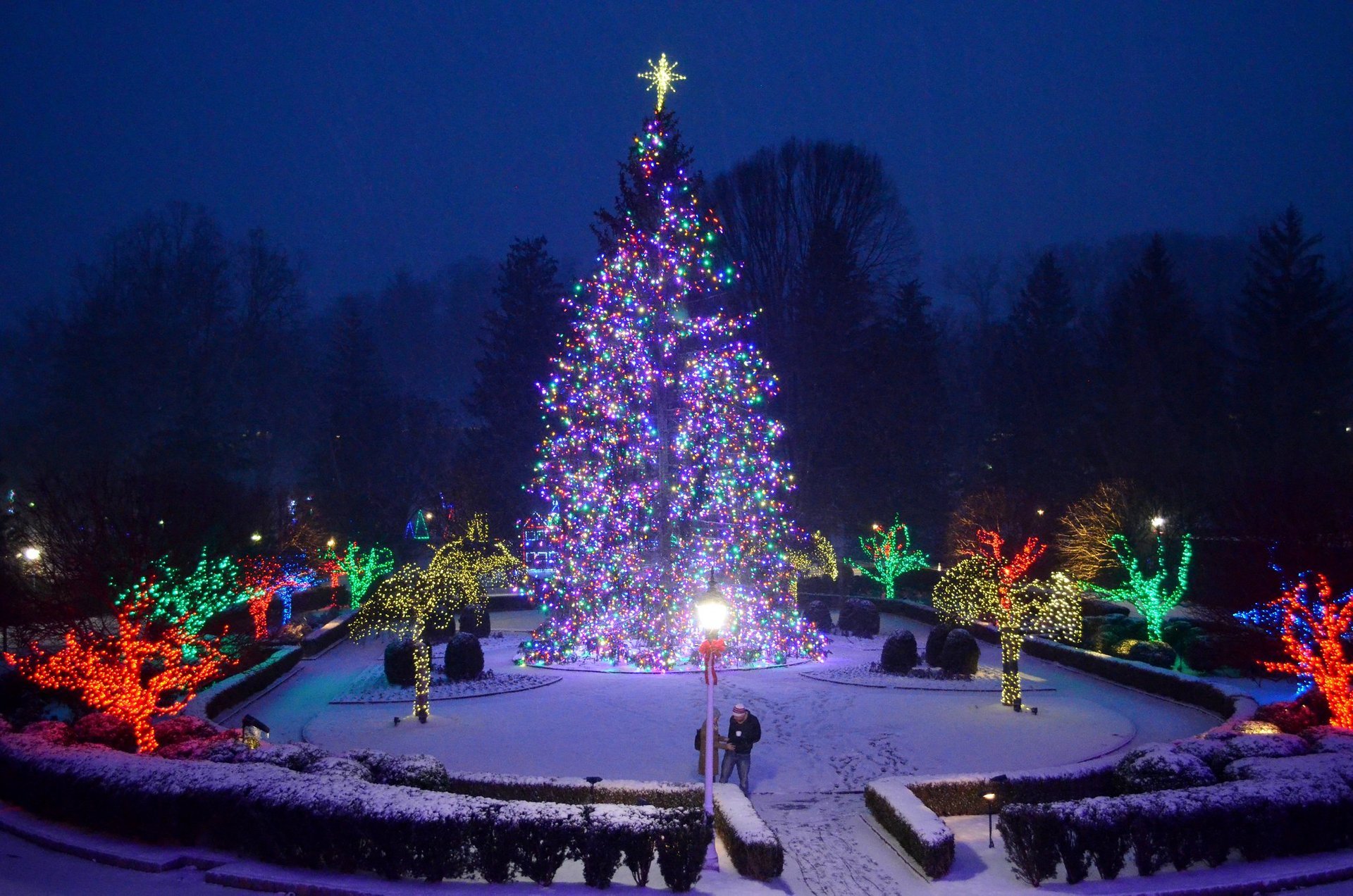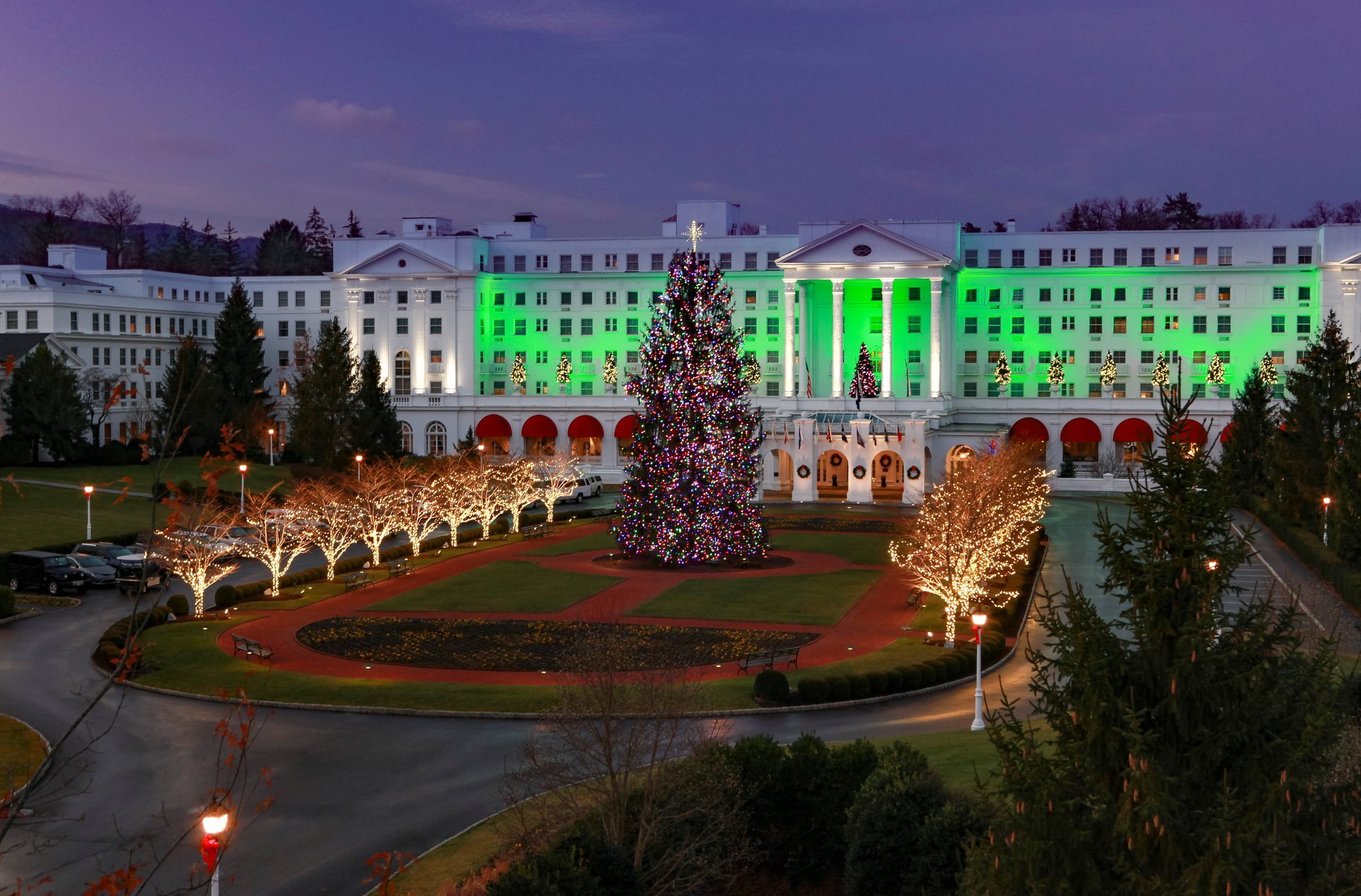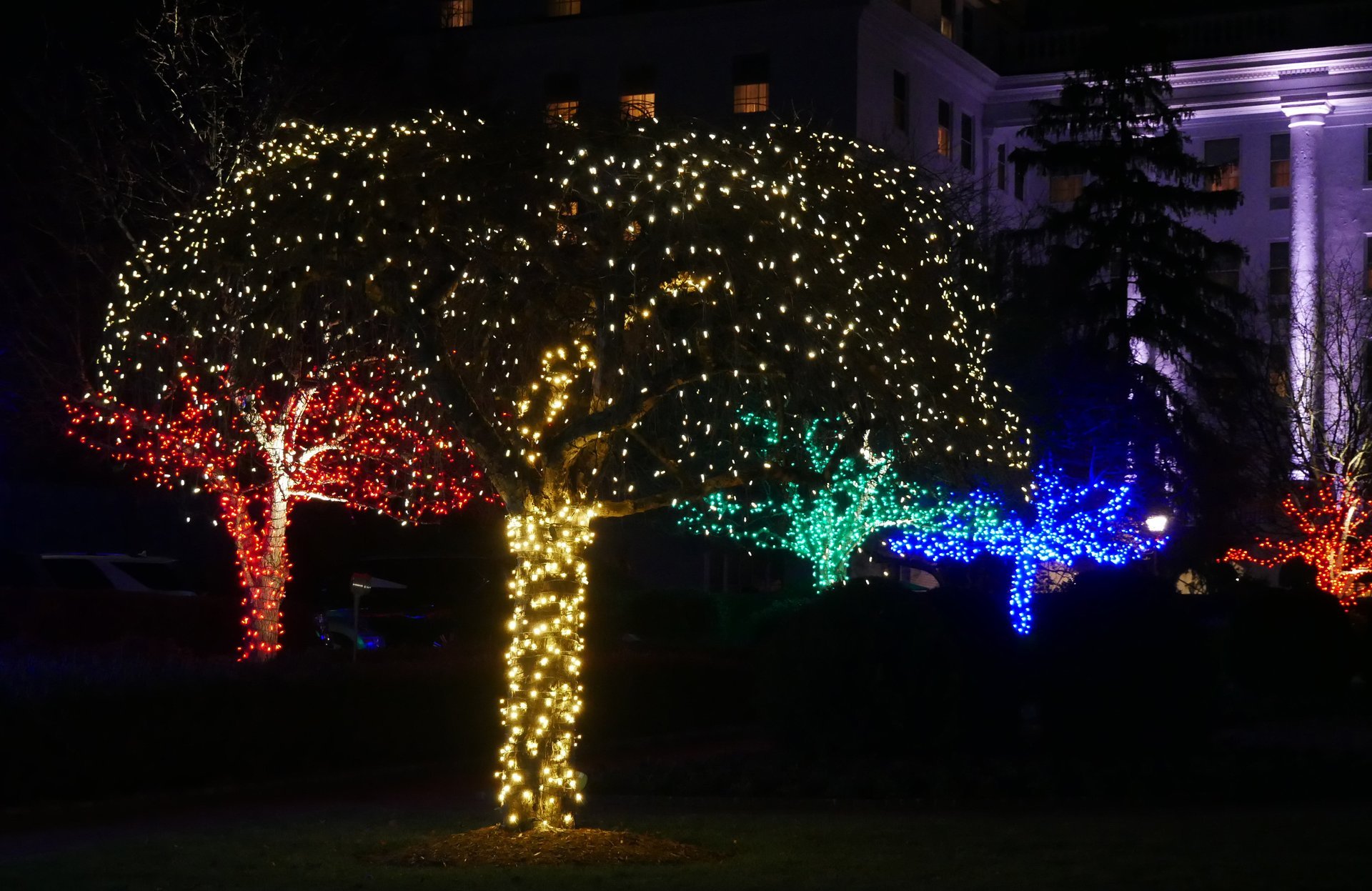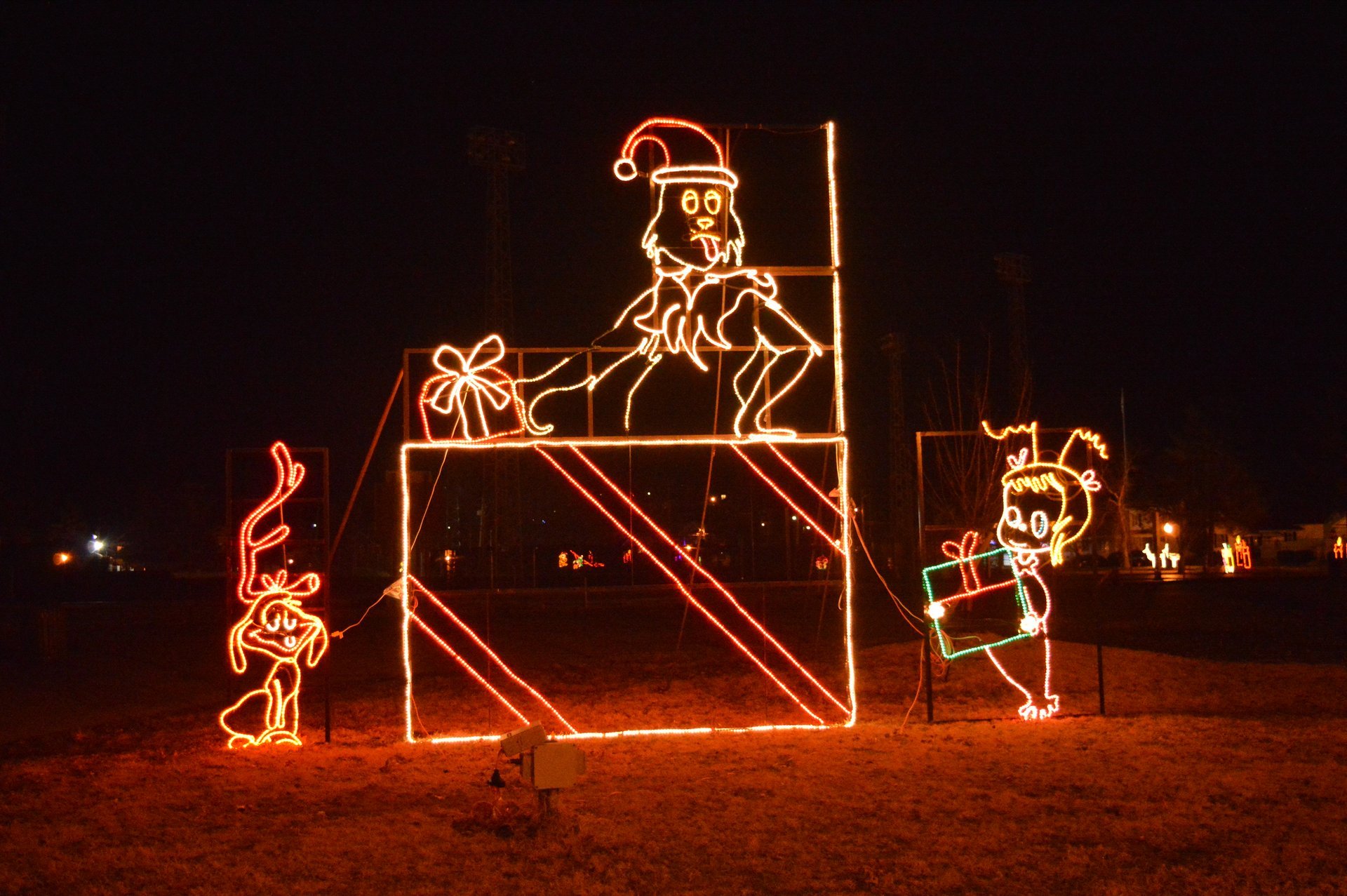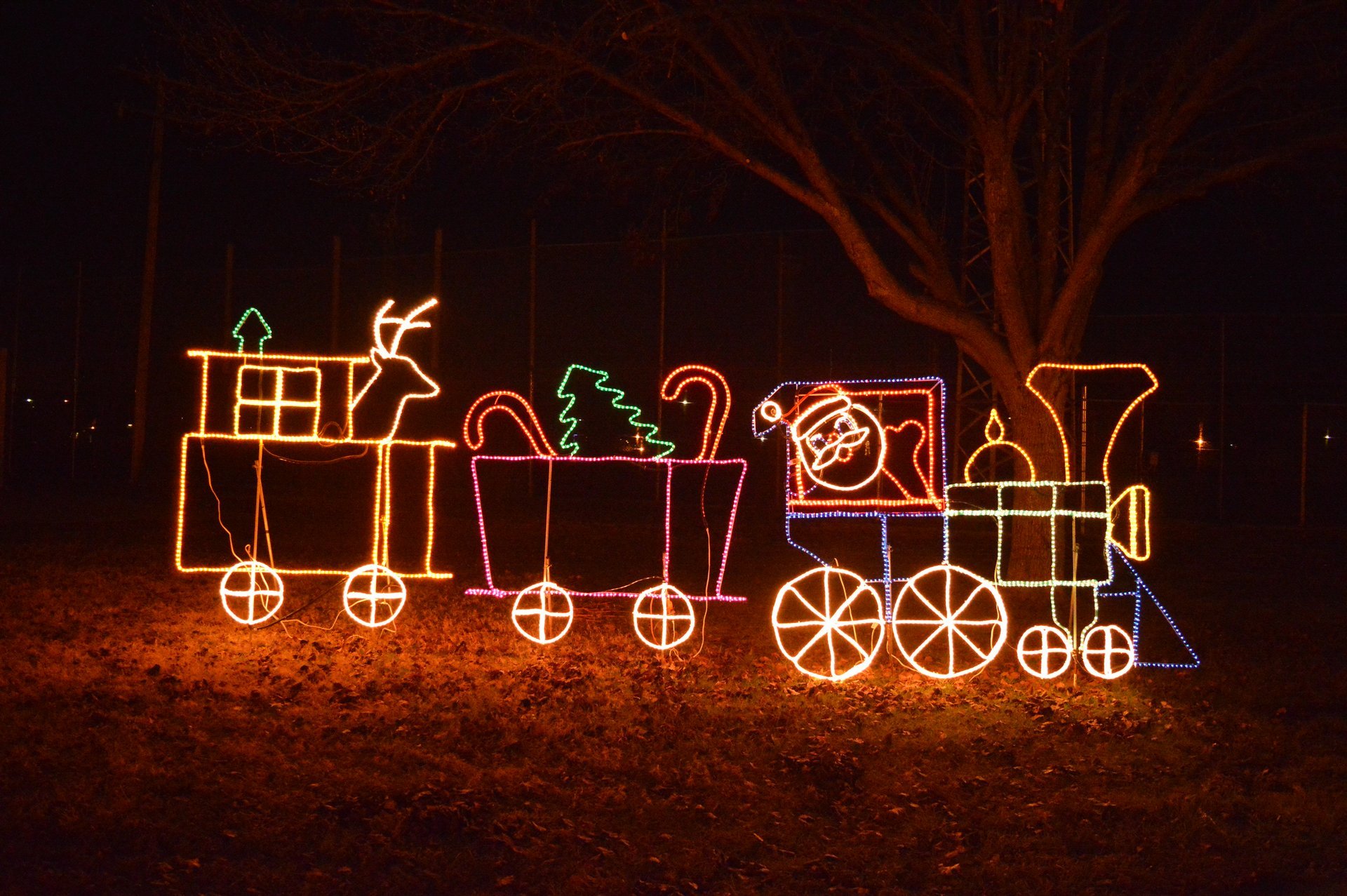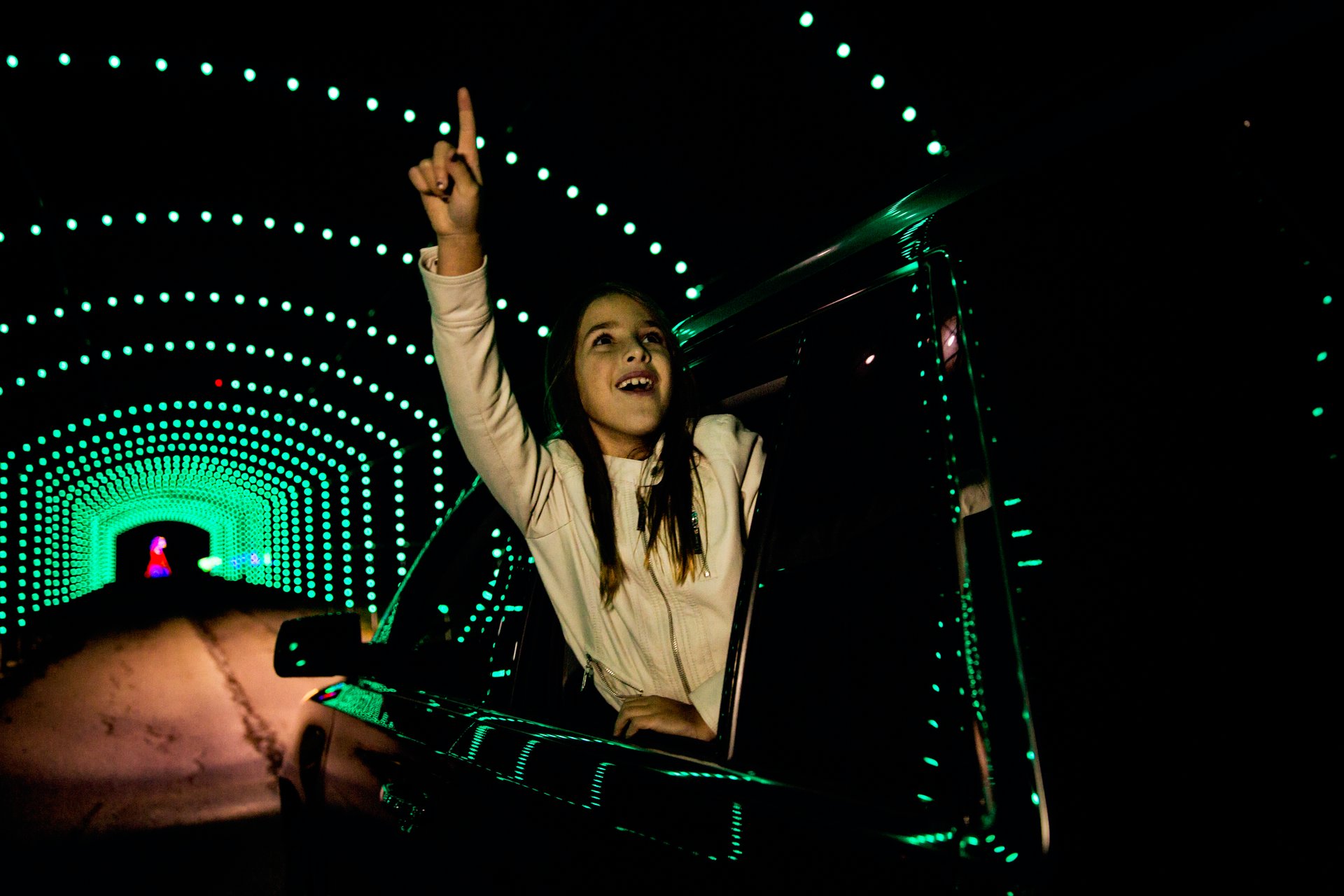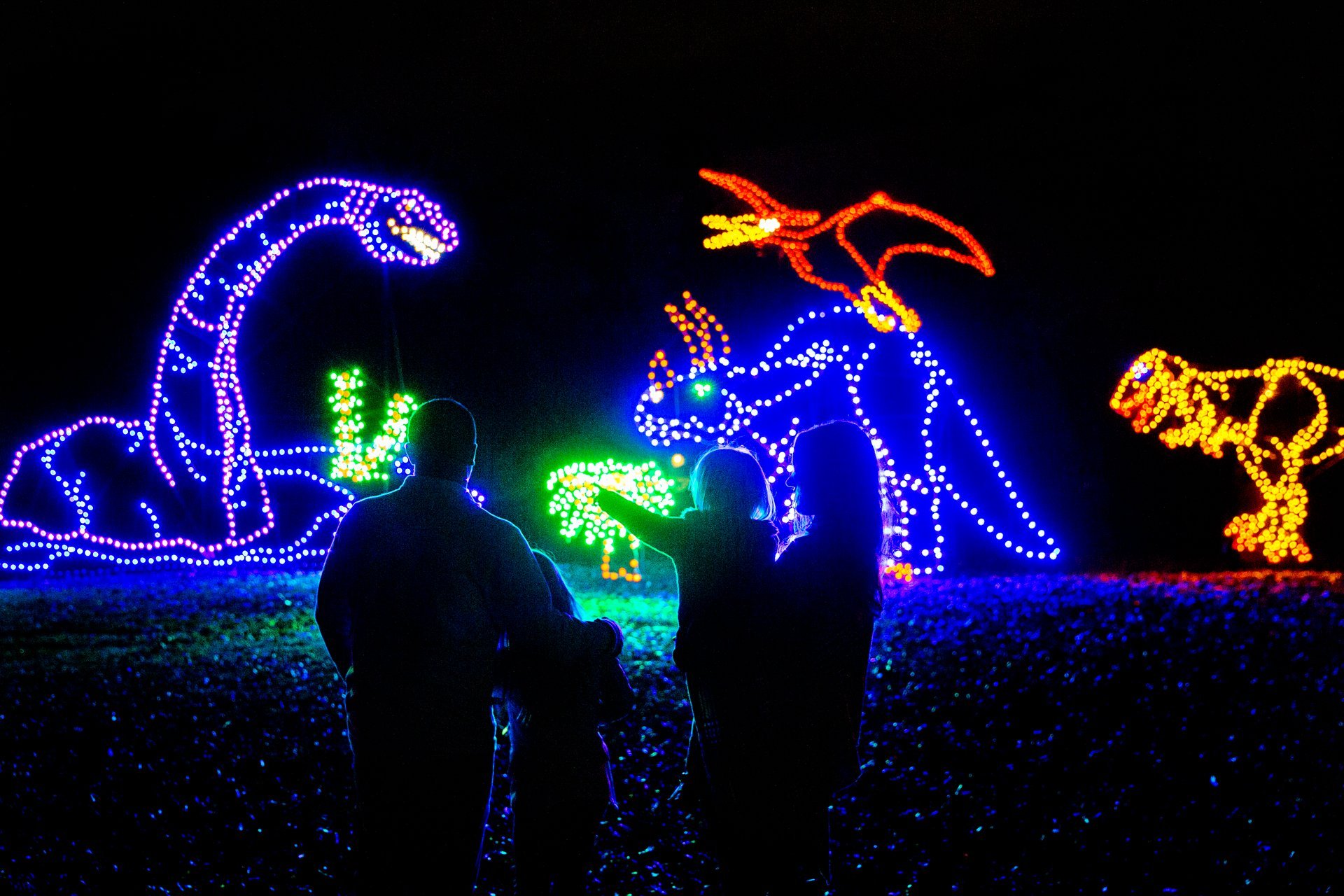 Christmas at The Greenbrier
See accommodations nearby
The beautiful mountain landscape of West Virginia creates a perfect backdrop for Christmas holidays in Charleston and beyond. In addition to natural beauty, the state boasts many large light displays creating a magical atmosphere of a winter wonderland. West Virginia's largest resorts also offer a wide variety of winter-themed activities.
Christmas at The Greenbrier, White Sulphur Springs (December 22–29, 2023)
Christmas is truly special at The Greenbrier America's Resort in White Sulphur Springs, West Virginia. Many families are drawn here by the magnificent tree lighting, beautiful mountain landscape, entertainment and merriment as well as a diverse variety of activities. The main highlight of the holidays at the Greenbrier is the annual Gingerbread Ball. Kids will meet and take photos with Santa in the Upper Lobby, while adults can enjoy Christmas Cantata in The Greenbrier Chapel. Other activities at the resort include Time for Truffles Holiday Workshop, Family Tree Decorating Party, "Yule Time in Sherwood Forest" Puppet Show in the Chesapeake Room, wine tasting, and the Jingle Bell Parade. Keep in mind that participation at this event requires reservations!
Christmas at the Fair Drive-Thru at Parkersburg City Park & Southwood Park (November 18-December 3, 2023)
The Greater Parkersburg area has many attractions. One of them is the annual Holiday in the Park display. Get into the Christmas spirit with your friends and family while driving through the lavishly decorated City and Southwood Parks. Amazing animated and still light displays are synchronized to Christmas music. Over eighty displays are funded by the city as well as different businesses and organizations. Christmas season in Parkersburg kicks off with a lighting ceremony featuring Santa Claus who will be handing out candy canes to children. There is live entertainment, holiday music, speeches by local dignitaries, and recognition of past supporters. Fire Department gives visitors rides on fire trucks around the park to see the lights. Also, horse-drawn wagon rides are available throughout the season.
Winter Festival of Lights at Oglebay, Wheeling (November 9, 2023–January 7, 2024)
The Winter Festival of Lights at the famous Oglebay Resort is one of the largest holiday light shows not just in West Virginia, but in the whole country. Each year it draws more than one million visitors. Founded in 1985, the Winter Festival of Lights covers over 300 ac (120 ha) of twinkling lights over a 6-mi (10-km) drive-through. The best displays include animated Snowflake Tunnel, a Candy Cane Wreath, The Twelve Days of Christmas, and the huge Polyhedron Star. There are up to one hundred lighted attractions consisting of over one million LED lights.
Celebration of Lights at Morris Park, Fairmont (November 19, 2023)
Every winter, Fairmont, West Virginia, puts on over 475 lighted holiday displays for everyone to enjoy. These displays decorate the road around Morris Park on Pleasant Valley Road, creating a 1.3-mi (2-km) drive-through. Celebration of Lights attracts thousands of families that come to have a fun evening and enjoy the spirit of Christmas. Other attractions include Market in the Park, Reindeer 5K Run, Walkers Night for those who want to explore the display on foot, and Glow Bowl IV Disc Golf. Ticket prices range from $5 to $30.
For any extra information refer to the "External Sources" section below.
Find hotels and airbnbs near Christmas Lights (Map)