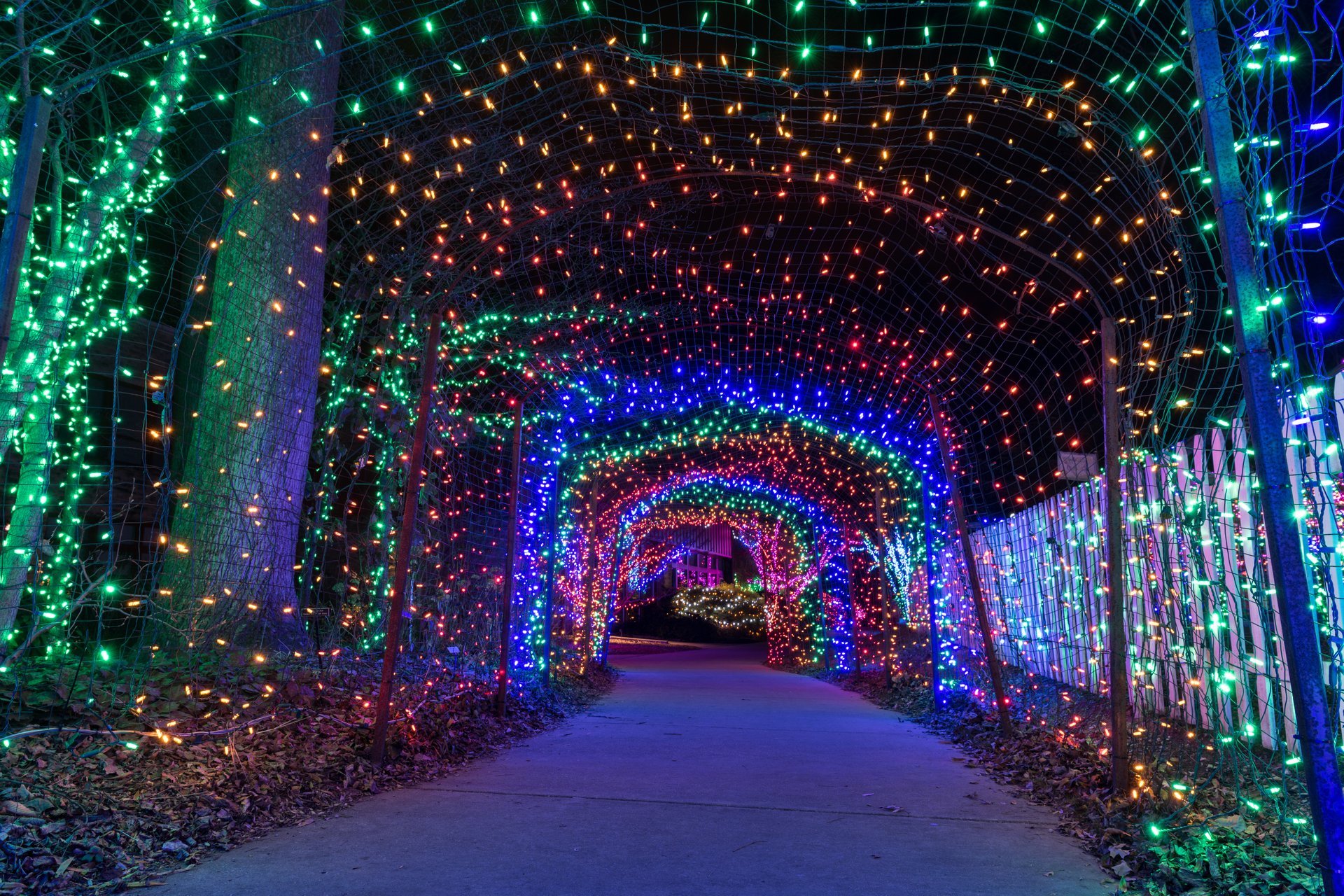 Show accomodations nearby
Maryland turns into one big Christmas wonderland for the holidays. Don't miss fantastic light displays along the Chesapeake Bay and in residential Baltimore. Annapolis, Gaithersburg and Ocean City also have a lot to offer this holiday season.
Winterfest of Lights at Northside Park, Ocean City (November 21–December 31, 2019)
Winterfest of Lights is an annual Christmas extravaganza at Northside Park in Ocean City, MD. More than one million sparkling holiday lights and hundreds of animated light displays can be seen throughout the festive Northside Park. Visitors can warm up and drink a cup of hot chocolate in the heated Winterfest Village pavilion. Kids can take a photo with Santa, and ride the Winterfest Express. The one-mile tour through fairytale-themed exhibits includes 58 acres illuminated with lights and a 15-m (50-ft) main Christmas tree. The attraction is free for kids aged 11 and under, and guests 12 years and older have to pay $5 admission to board the train.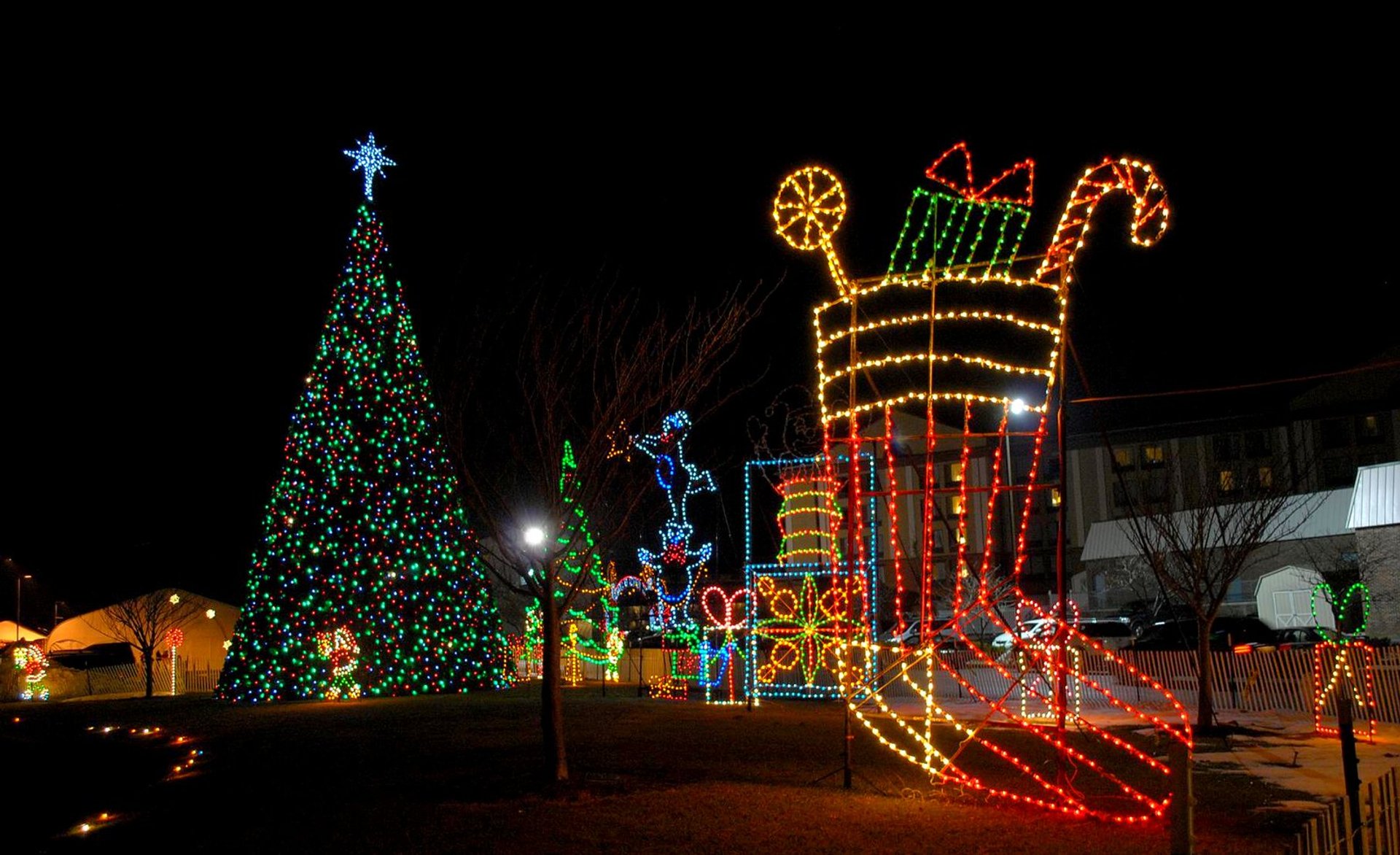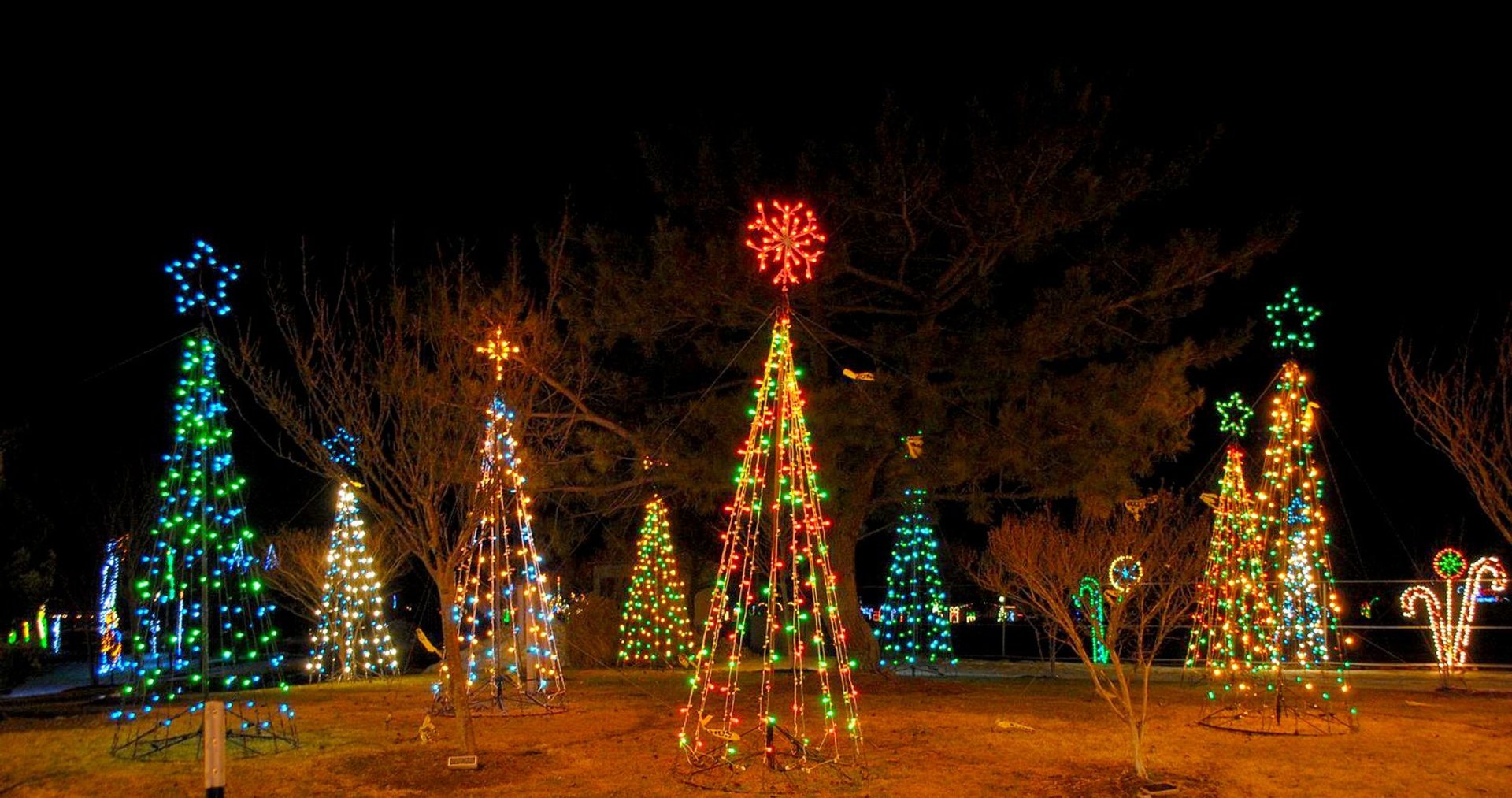 Lights on the Bay at Sandy Point State Park, Annapolis (November 24, 2019–January 1, 2020)
A festive drive along the Chesapeake Bay is one of the iconic holiday traditions in Annapolis. "Lights on the Bay" at Sandy Point State Park features more than 60 beautiful animated displays. There is also a cozy colonial village showcasing the historic Annapolis heritage and the US Navy. Kids can enjoy the North Pole Village and Enchanted Fairy Tales. For runners, there is Dashing thru the Show – Fun Run and 5K. Animal enthusiasts can attend Lights and Leashes night when owners can bring their pets and walk through the light show on foot.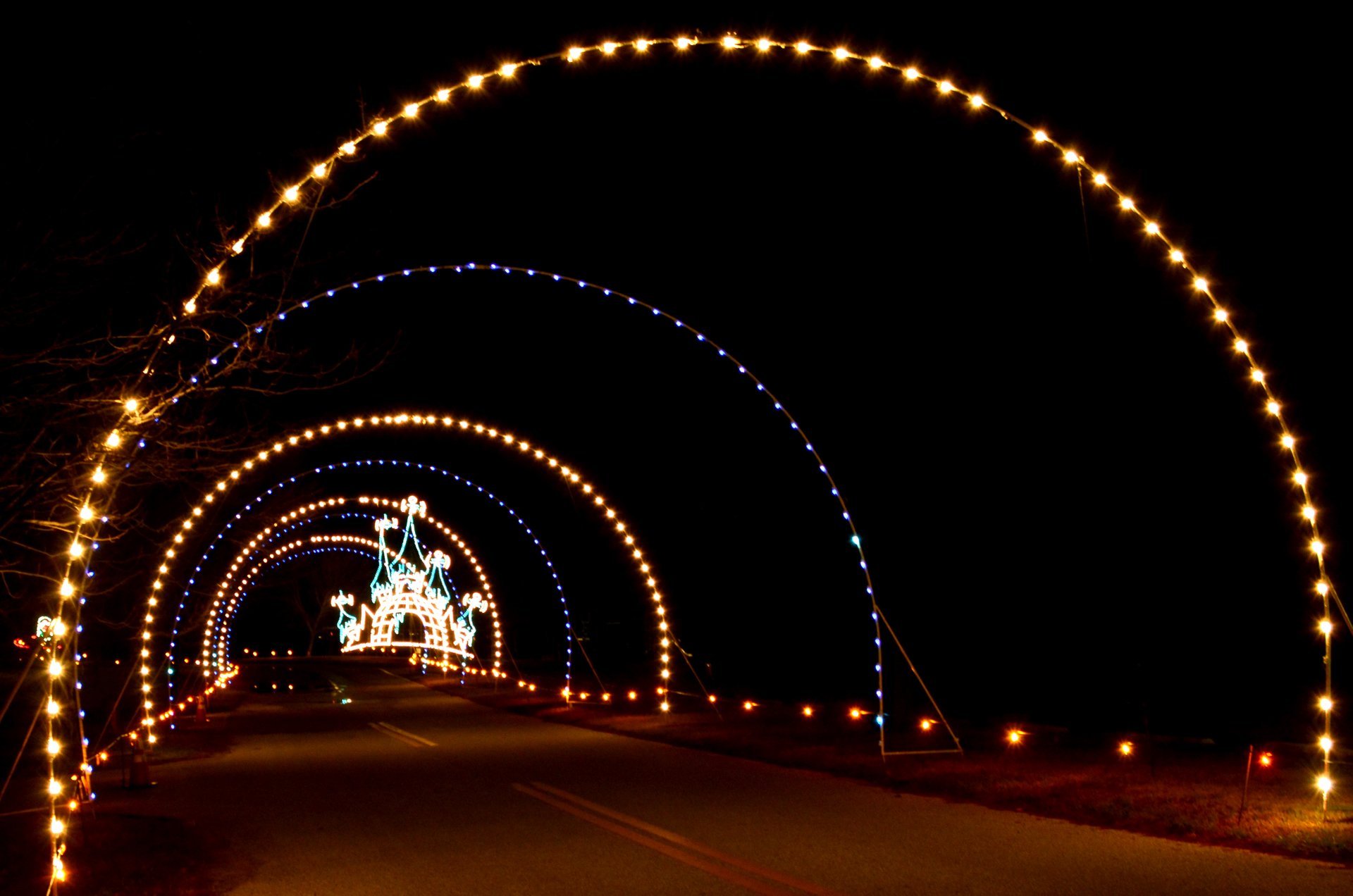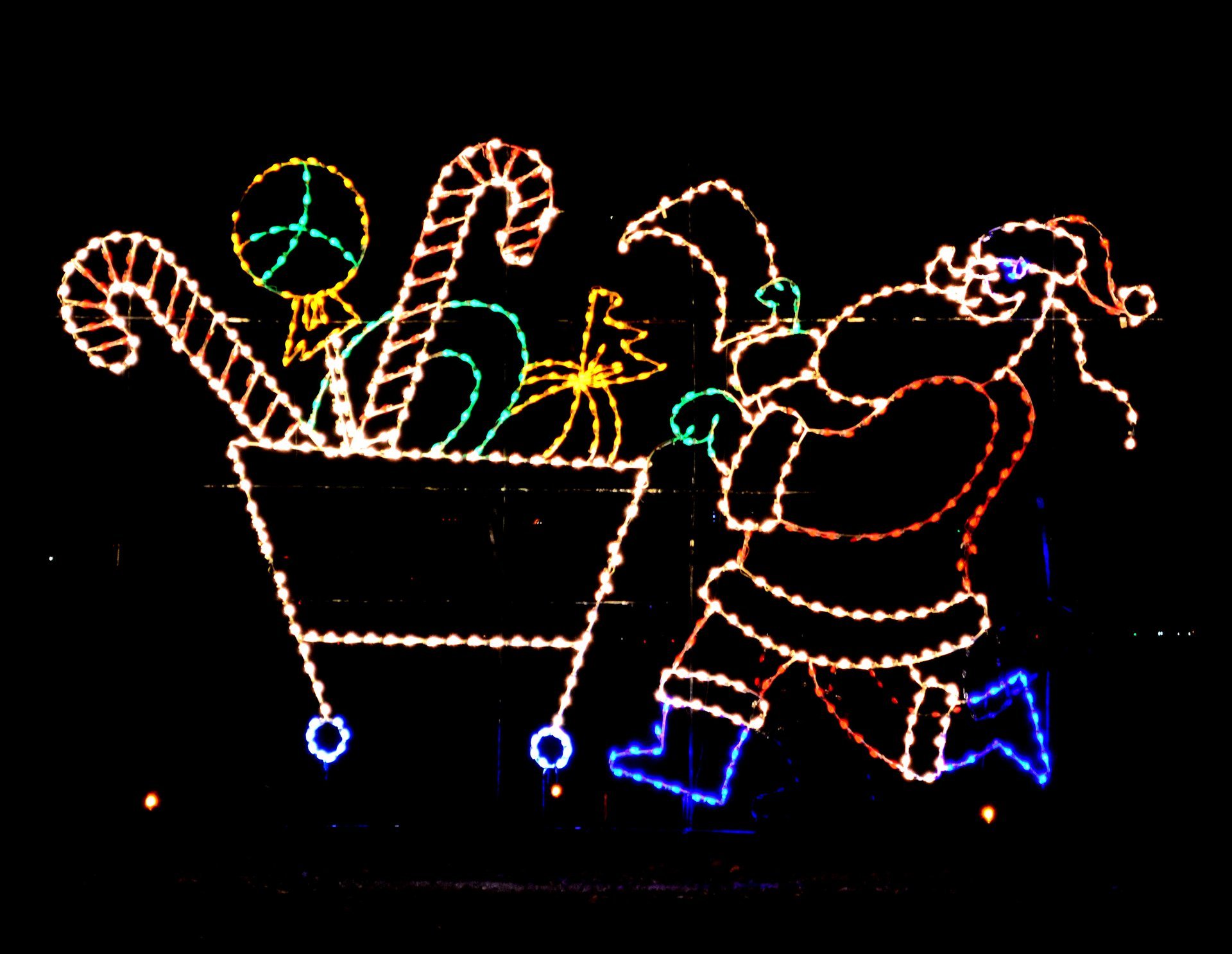 Sailing Into the Winter Solstice at Carroll Creek Park, Frederick (November 22, 2019–February 8, 2020)
Sailing Into the Winter Solstice is the annual light display at the beautiful Carroll Creek Park in Frederick, Maryland, which takes place from late November to early February. Every day, seven amazing lighted boats are sailing across Carroll Creek Linear Park. It is a joyous and magical light parade that will get you into holiday spirit right away. All the proceeds from the display go to local charities.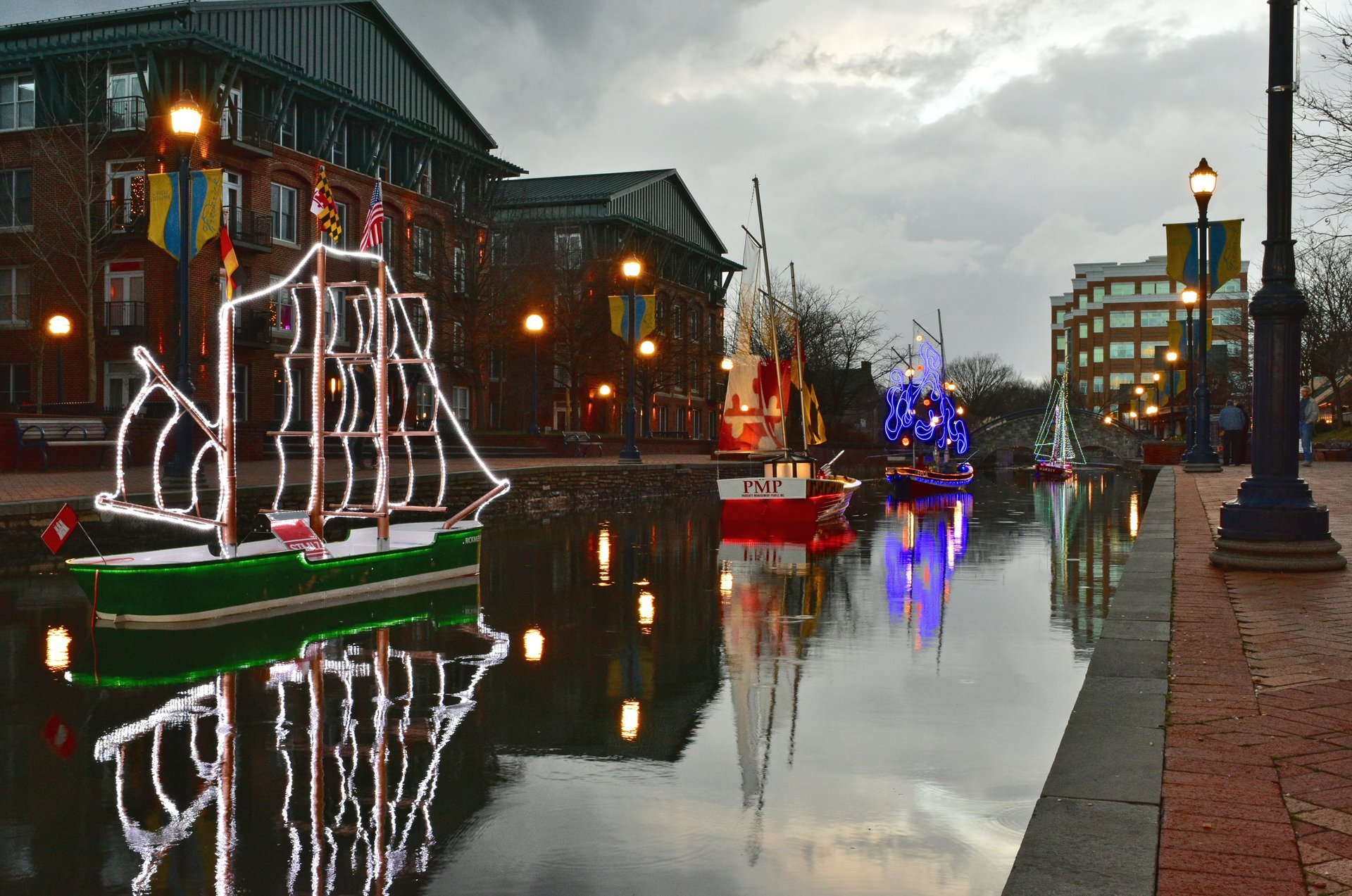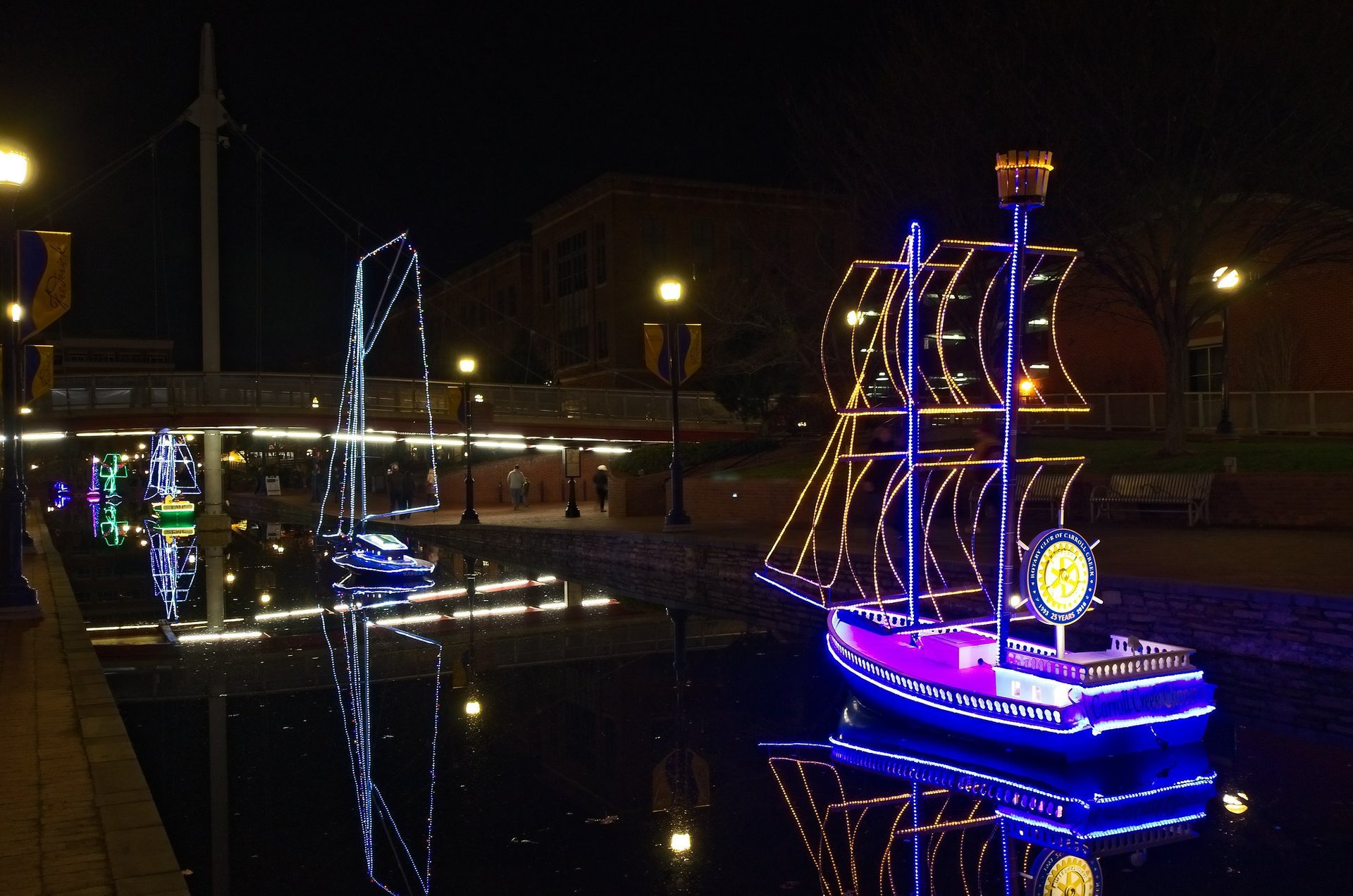 Garden of Lights at Brookside Gardens, Wheaton (November 22–December 31, 2019)
Garden of Lights is a beautiful seasonal holiday lights display at Brookside Gardens in Wheaton, MD. A magical winter wonderland features more than one million of colorful lights. Displays are shaped into wonderful flowers, animals and other elements of nature. They are all hand-made and skillfully crafted. Visitors can stroll from garden to garden enjoying illuminated trees, sparkling fountains, and whimsical Christmas scenes. Inside the Conservatory, visitors can see how G-Scale model trains make a trip through a seasonal landscape. The Visitors Center serves hot cocoa to warm up and listen to a holiday musical performance.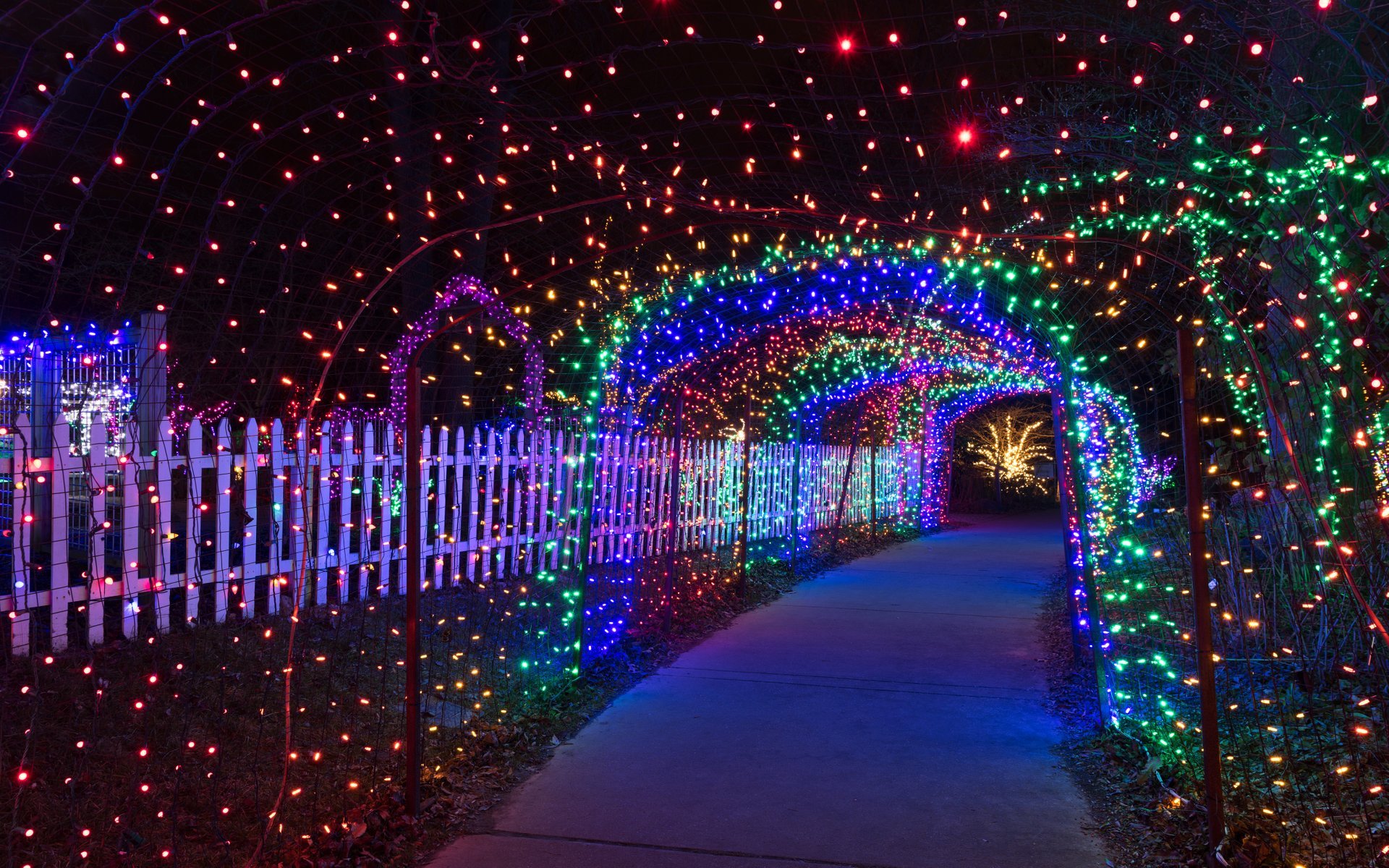 Gaithersburg Winter Lights Festival, Seneca Creek State Park (November 29–December 31, 2019)
Winter Lights Festival at Seneca Creek State Park in Gaithersburg offers a spectacularly colorful display, enjoyed by Maryland families for over 20 years. Every night from late November through December 31, besides December 25, the park turns into a winter wonderland. Enjoy a 3.5 mile (5-km) drive through the magical forest featuring more than 450 illuminated displays and beautifully lit trees.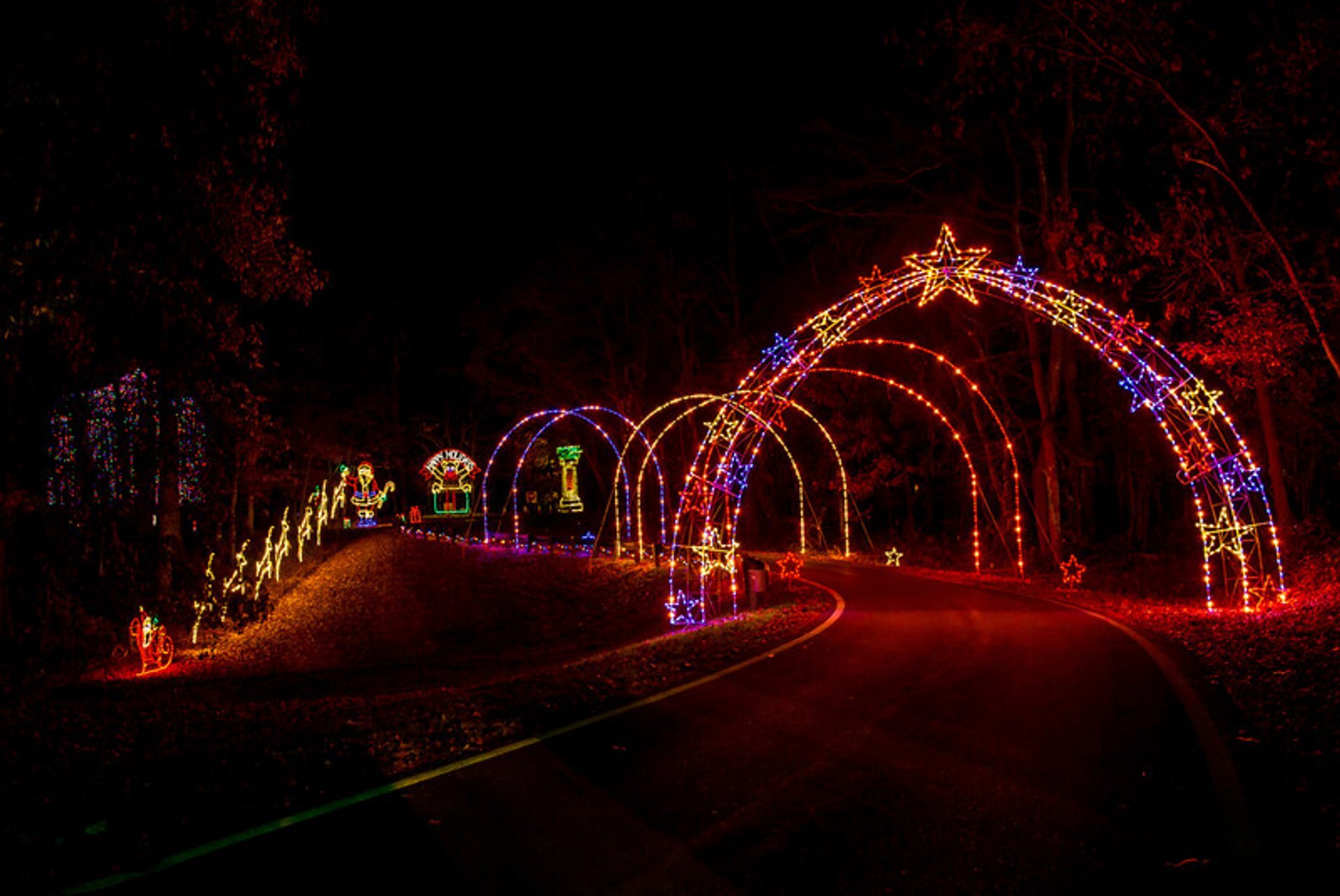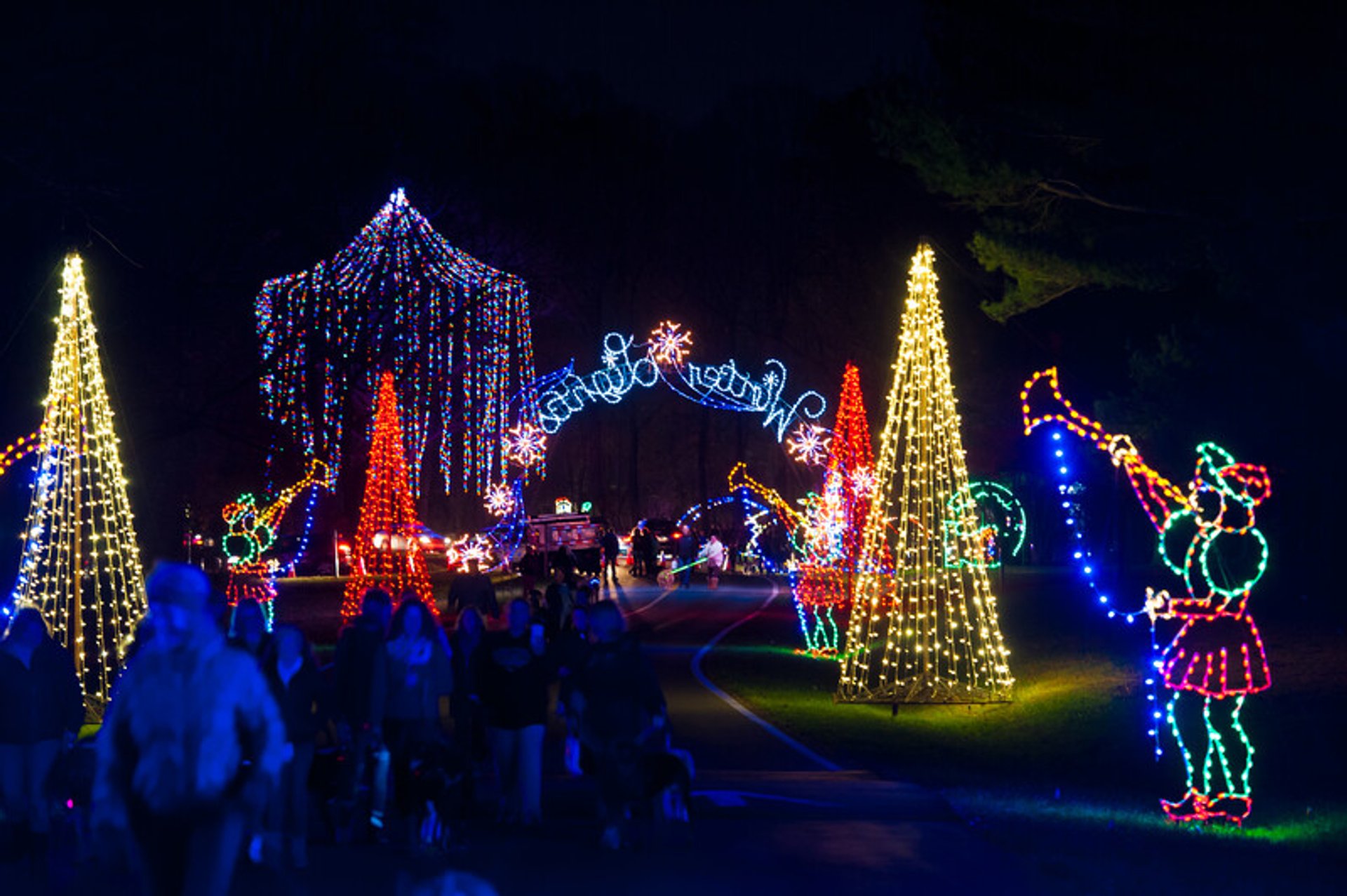 Winter Festival of Lights at Watkins Regional Park, Upper Marlboro (November 29, 2019–January 1, 2020)
Every winter, Watkins Regional Park in Upper Marlboro, MD, invites visitors to see the magical drive-through holiday light show with over two and a half million twinkling lights. Winter Festival of Lights features many new displays such as a huge 54-ft (16-m) LED musical tree. Dazzling holiday extravaganza is sponsored by The Department of Parks and Recreation and is one of the most affordable light festivals in the area. Other attractions in the park include the Chesapeake Carousel, Old Maryland Farm, the miniature train, and Watkins Nature Trail.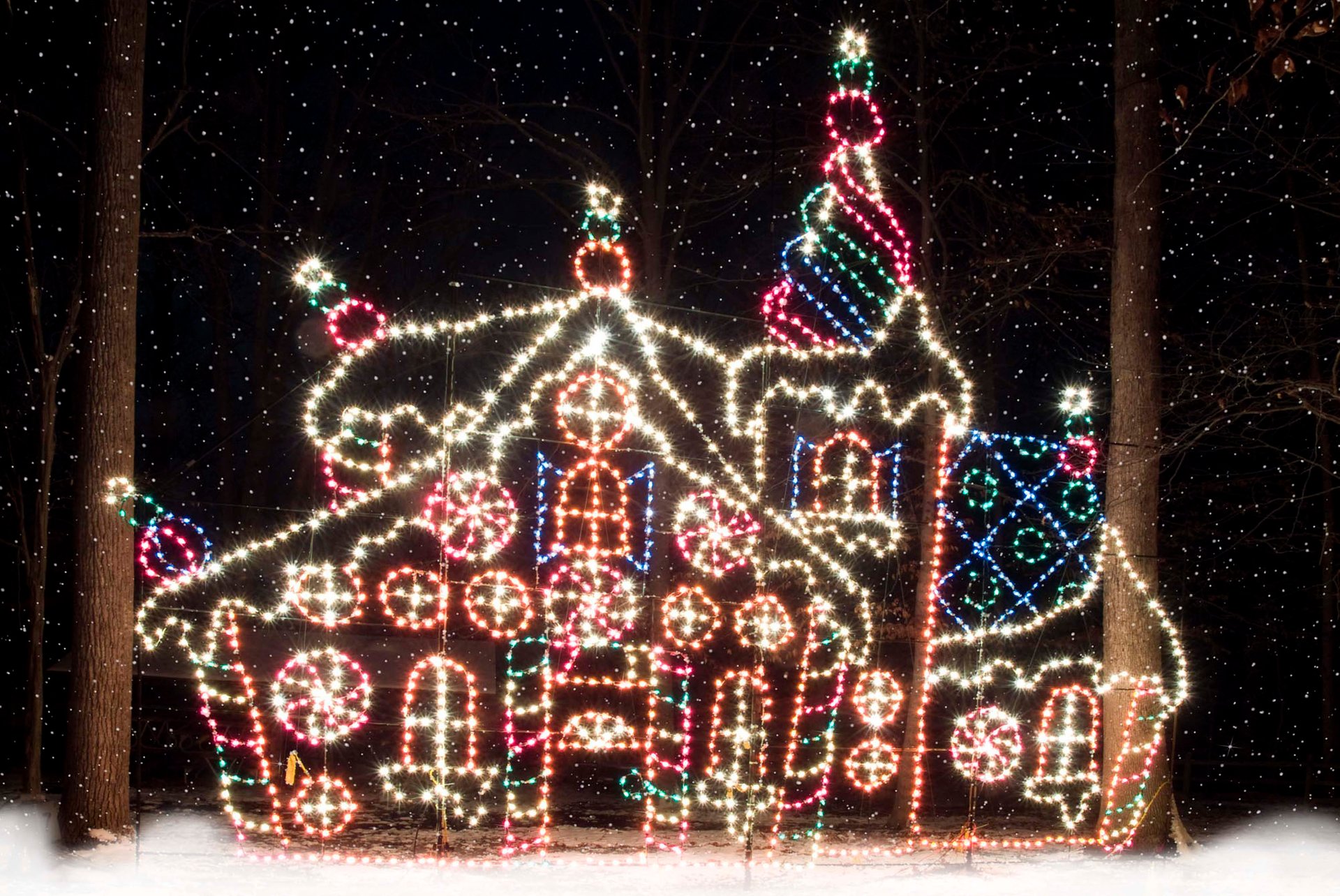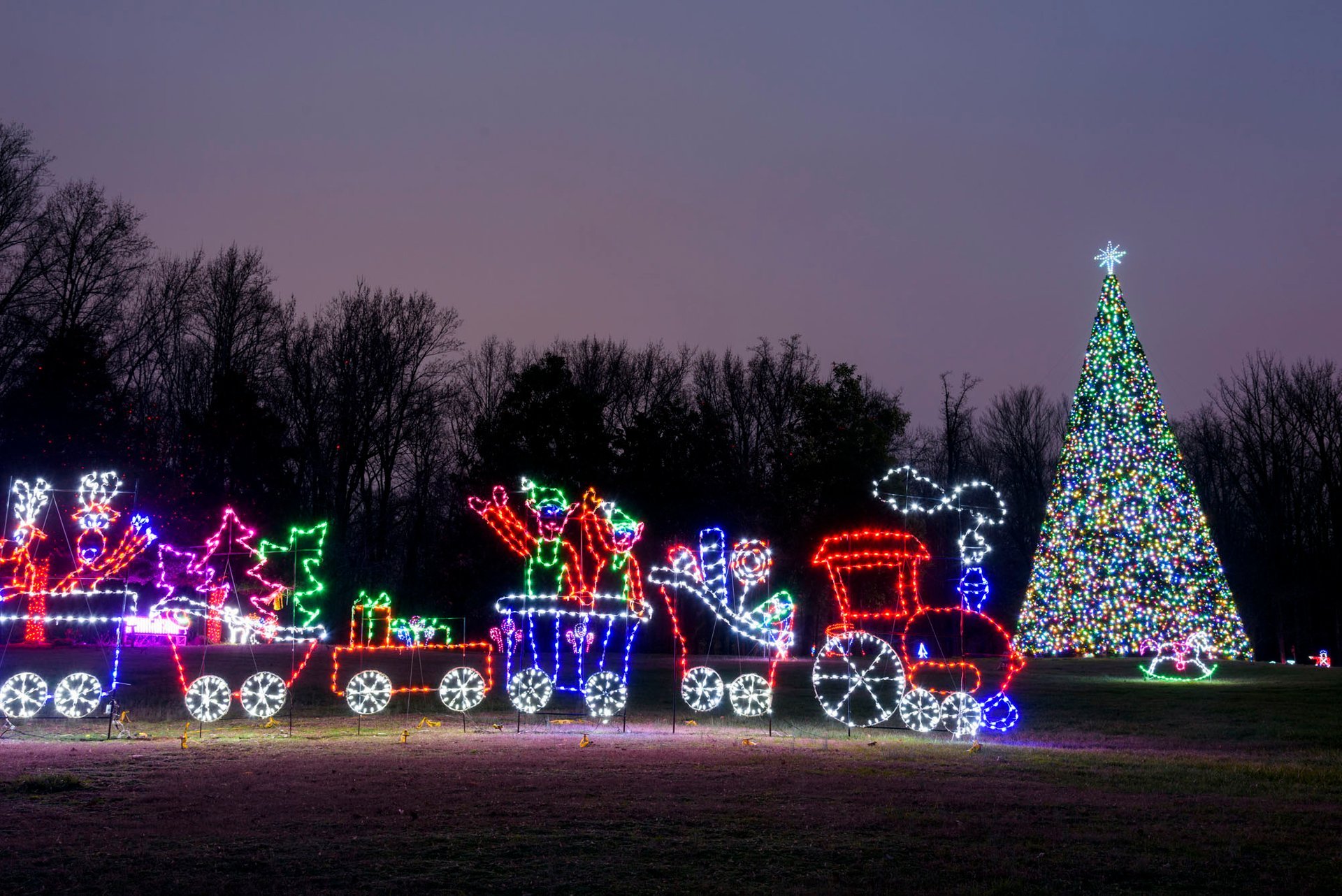 Miracle on 34th Street, Hampden, Baltimore (November 30–December 31, 2019)
​One street in the lovely Hampden section of Baltimore City has become an iconic Christmas destination, attracting visitors from all over Maryland. Each holiday season, the 700 block of 34th Street puts on fascinating holiday decorations. It lights up unique sculptures and displays emitting more shine and color than one can imagine. The tradition was started in 1947 by a local family of Bob Hosier and Darlene Hughes, who loved Christmas decorations. Soon, the decorations have become so abundant that the street has become famous and started attracting visitors. The Miracle on 34th Street is now a must-see attraction between Thanksgiving and New Year. Visitors can spot Santa Claus enjoying the display and posing for photos with children. Some houses have the Disney theme, some stick to traditional Christmas characters, while others engage Baltimore symbols. You will see Inflatable snowglobes, musical trains, and dozens of blinking angels.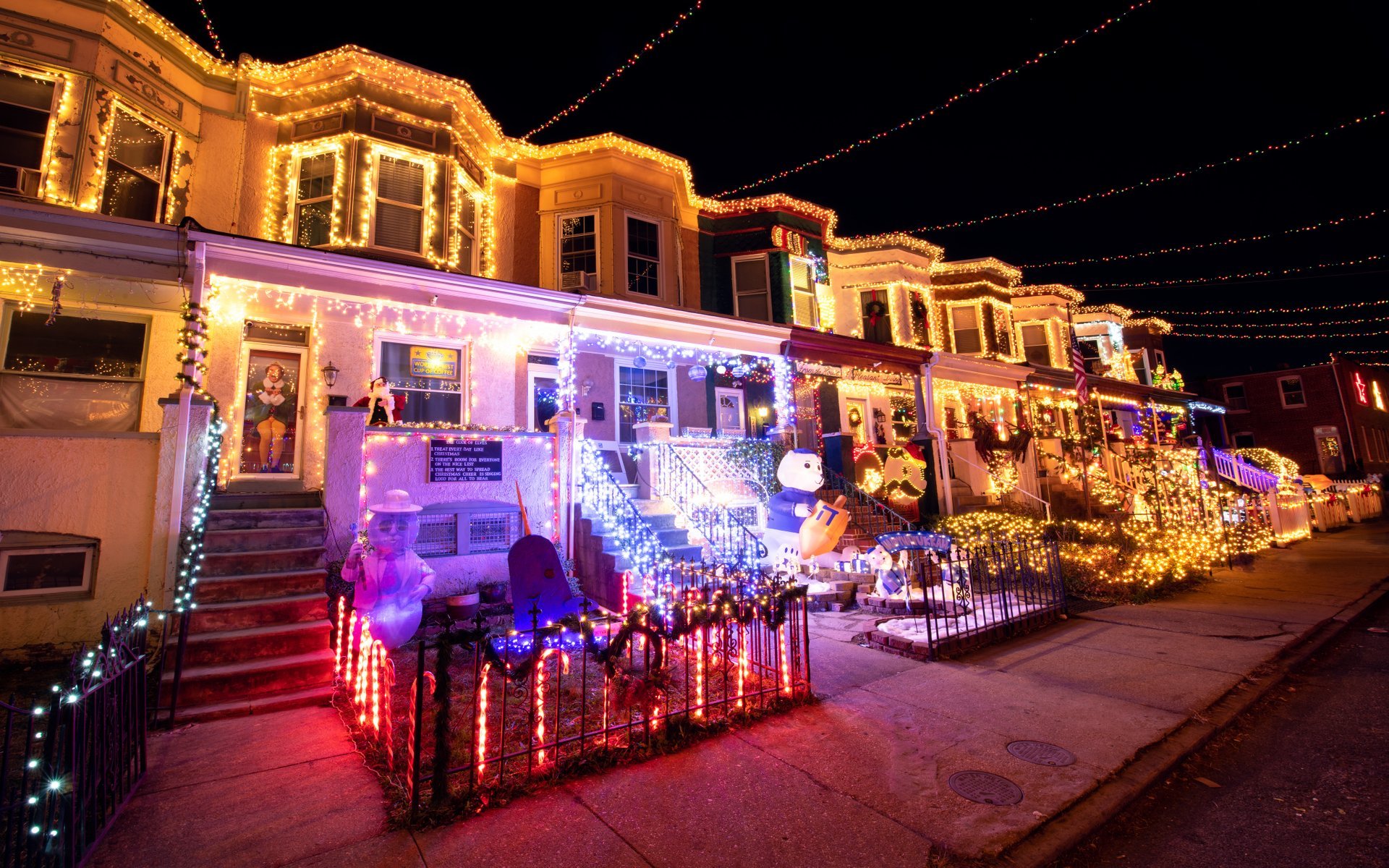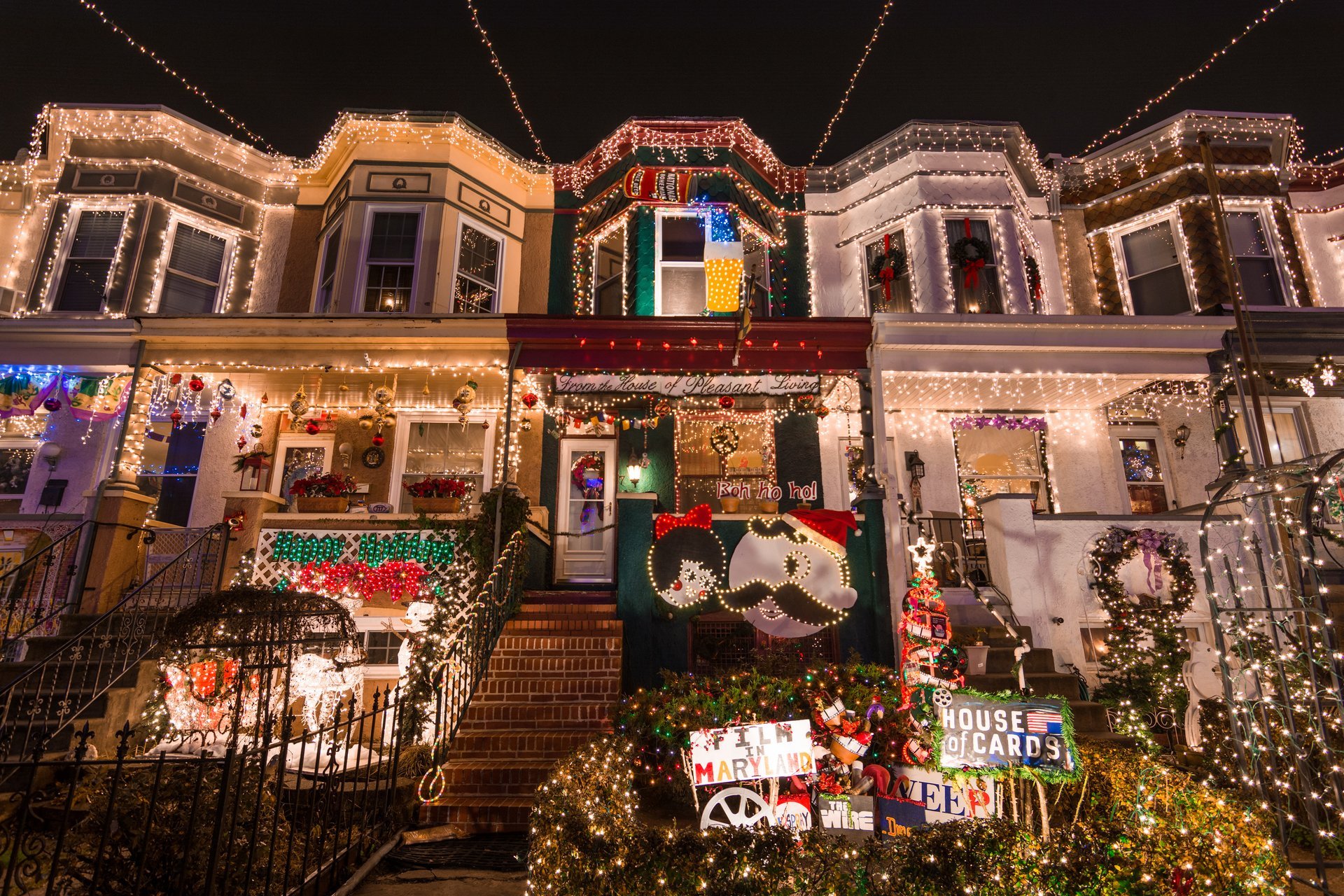 Find hotels and airbnbs near Christmas Lights around Maryland (Map)
Christmas Lights around Maryland Featured in