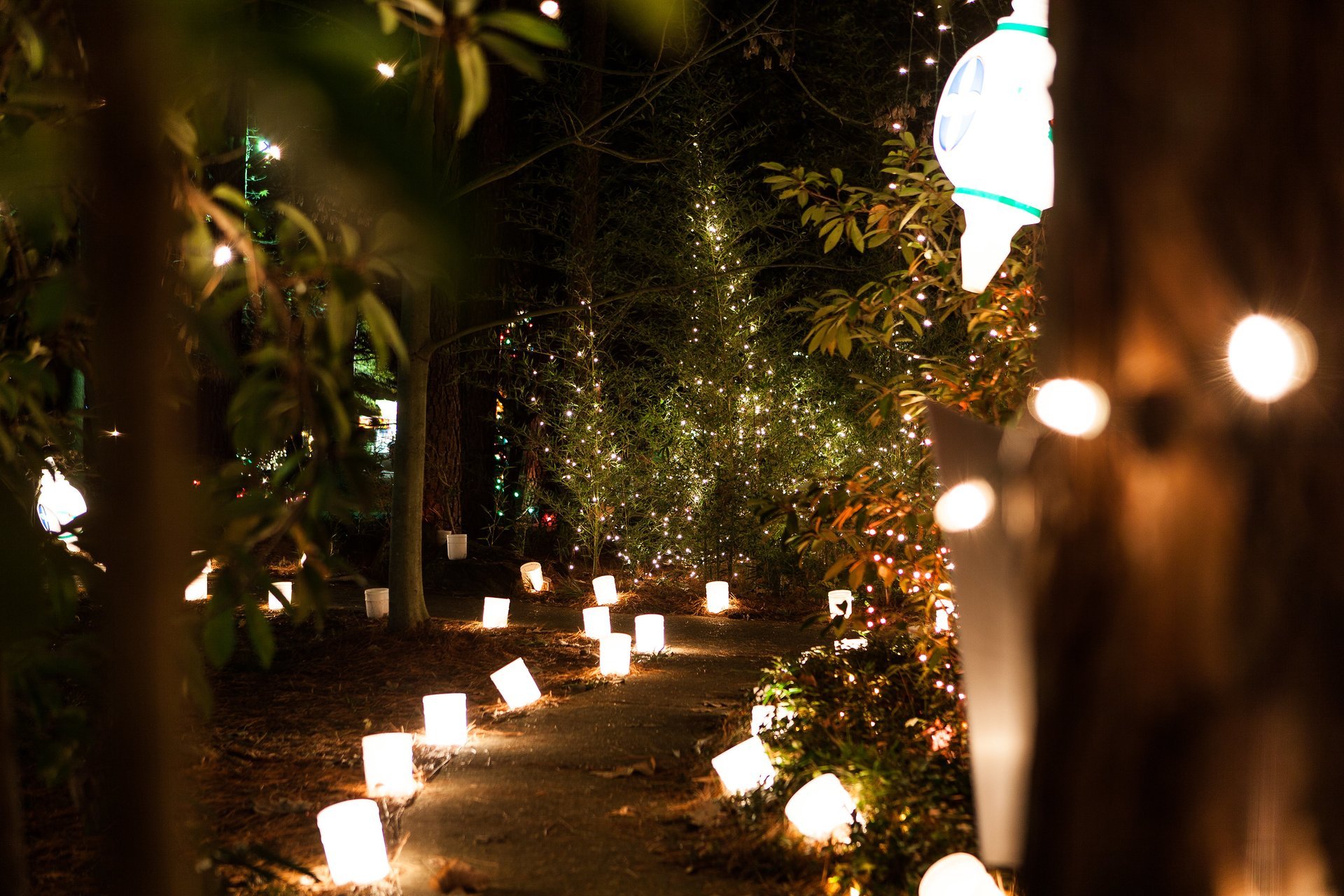 Show accomodations nearby
From party-loving New Orleans to historical Natchitoches and colonial Lafayette, there are a lot of fun destinations to celebrate Christmas in Louisiana. So immerse yourself in soft jazz tunes, try the best of Cajun cuisine and enjoy thousands of lights reflecting in the famous lakes and bayous of Louisiana.
Celebration in the Oaks in City Park, New Orleans (November 29, 2019–January 1, 2020)
Celebration in the Oaks is one of the largest Christmas events in Louisiana, taking place at its party capital—New Orleans. One of the country's most spectacular holiday lights festivals features over one million lights. Every winter it attracts more than 165,000 visitors who want to see the magical winter show. See City Park's famous oak trees wrapped in thousands of twinkling lights. Breathtaking animated and still light displays are scattered throughout the Botanical Garden, Storyland, and Carousel Gardens Amusement Park. The highlights include the "Dripping Snow Tree" with 40,000 lights. There are 32,800 feet of rope lights around 25 acres (10 hectares). Pay attention to Christmas trees decorated by local students and the animated Cajun Night Before Christmas display as well as Mr Bingle, New Orleans's snowman.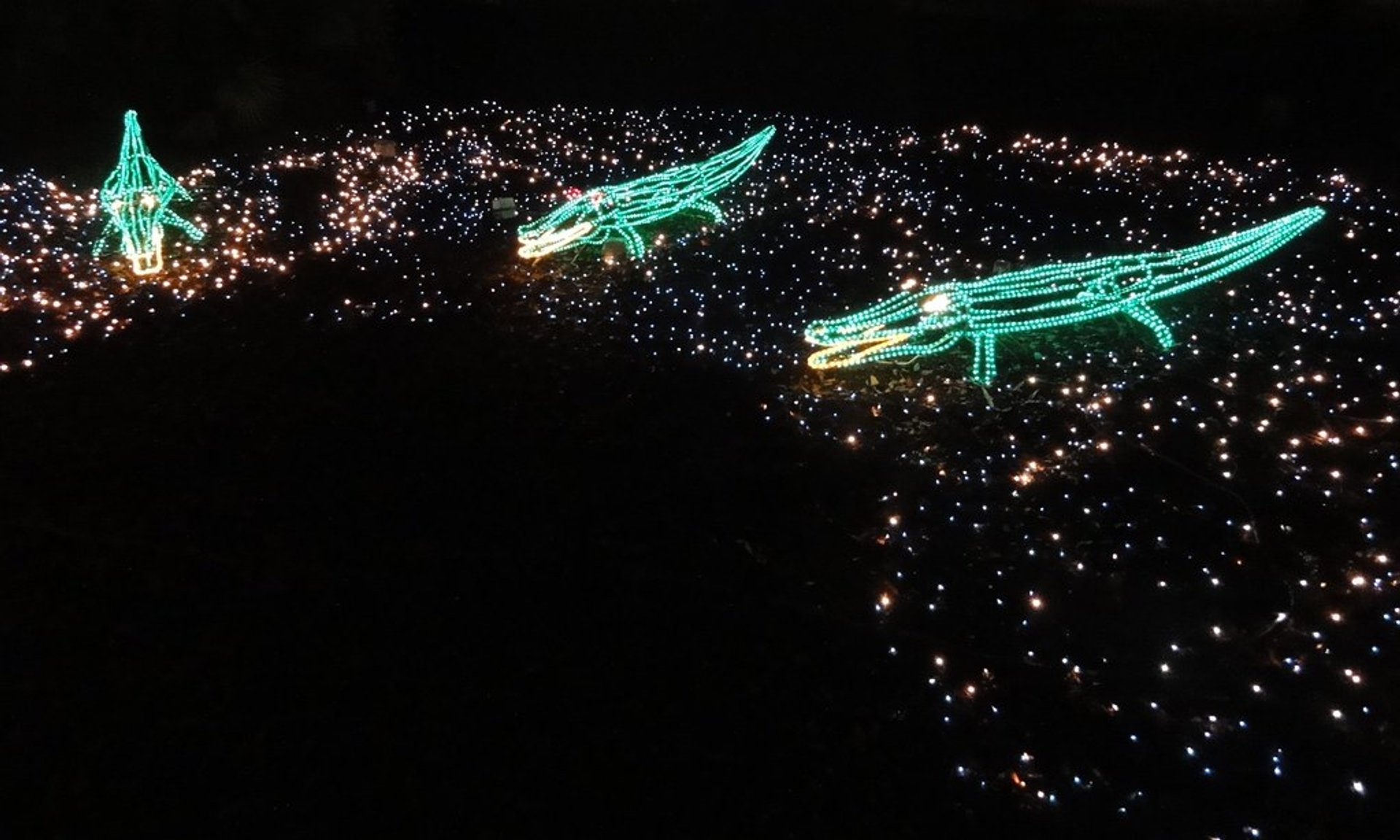 Natchitoches Christmas Festival of Lights (November 23, 2019–January 6, 2020)
Christmas Festival of Lights in Natchitoches dates back to 1927, being the oldest in the whole country. It starts on the Saturday before Thanksgiving and concludes on the Epiphany. The festival takes place in Downtown Natchitoches, in the Historic District, and along the banks of Cane River Lake. It features over 300,000 lights, and over 100 set pieces are on display every night at dusk. Natchitoches was named after a Native American tribe and is the oldest settlement in the Louisiana Purchase Territory. Festivities include the Christmas Parade, a beauty contest, and fireworks on Saturdays. Santa Claus House is located on the downtown riverbank. Built in 1965, it is open for children to take photos and tell Santa about their wishes.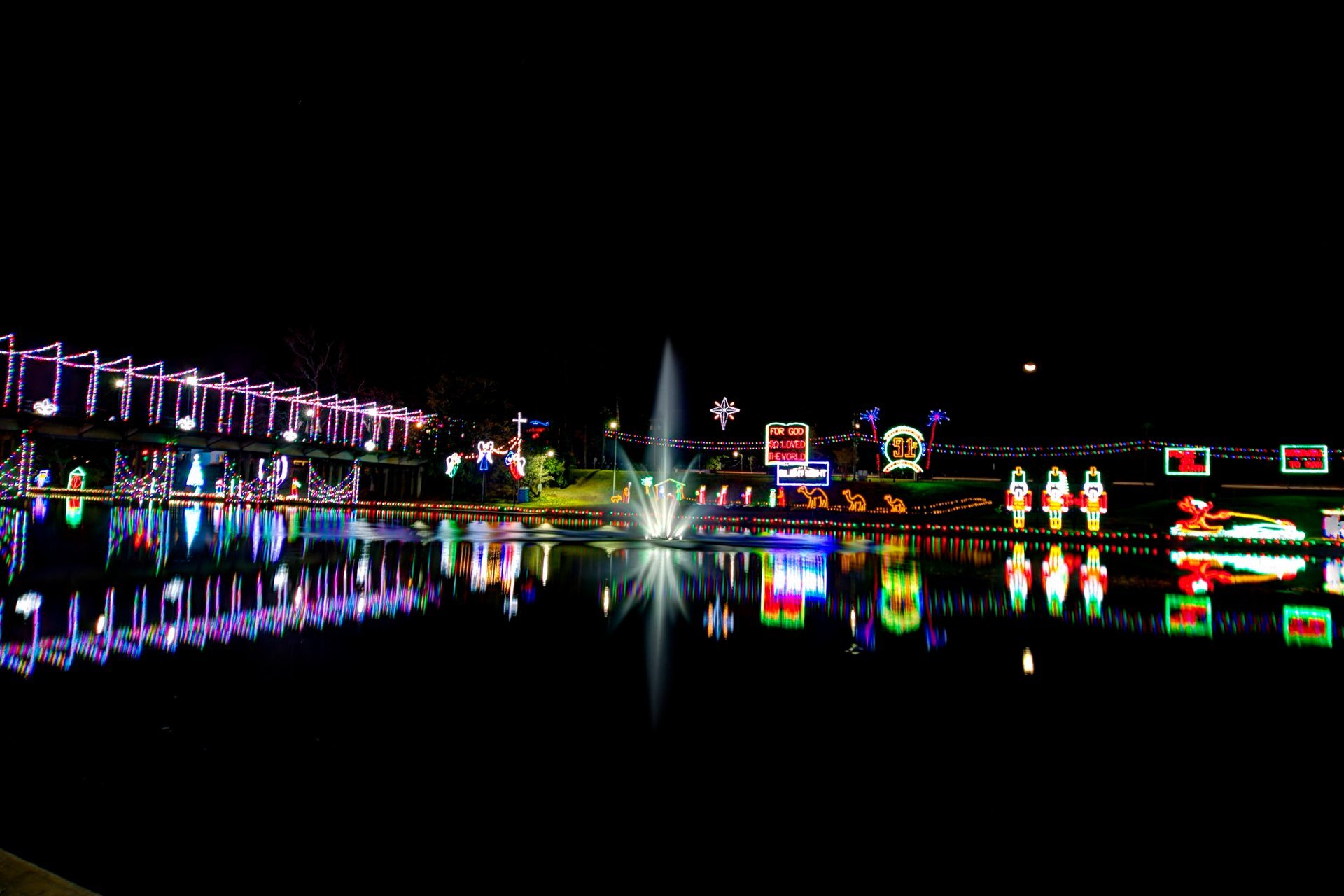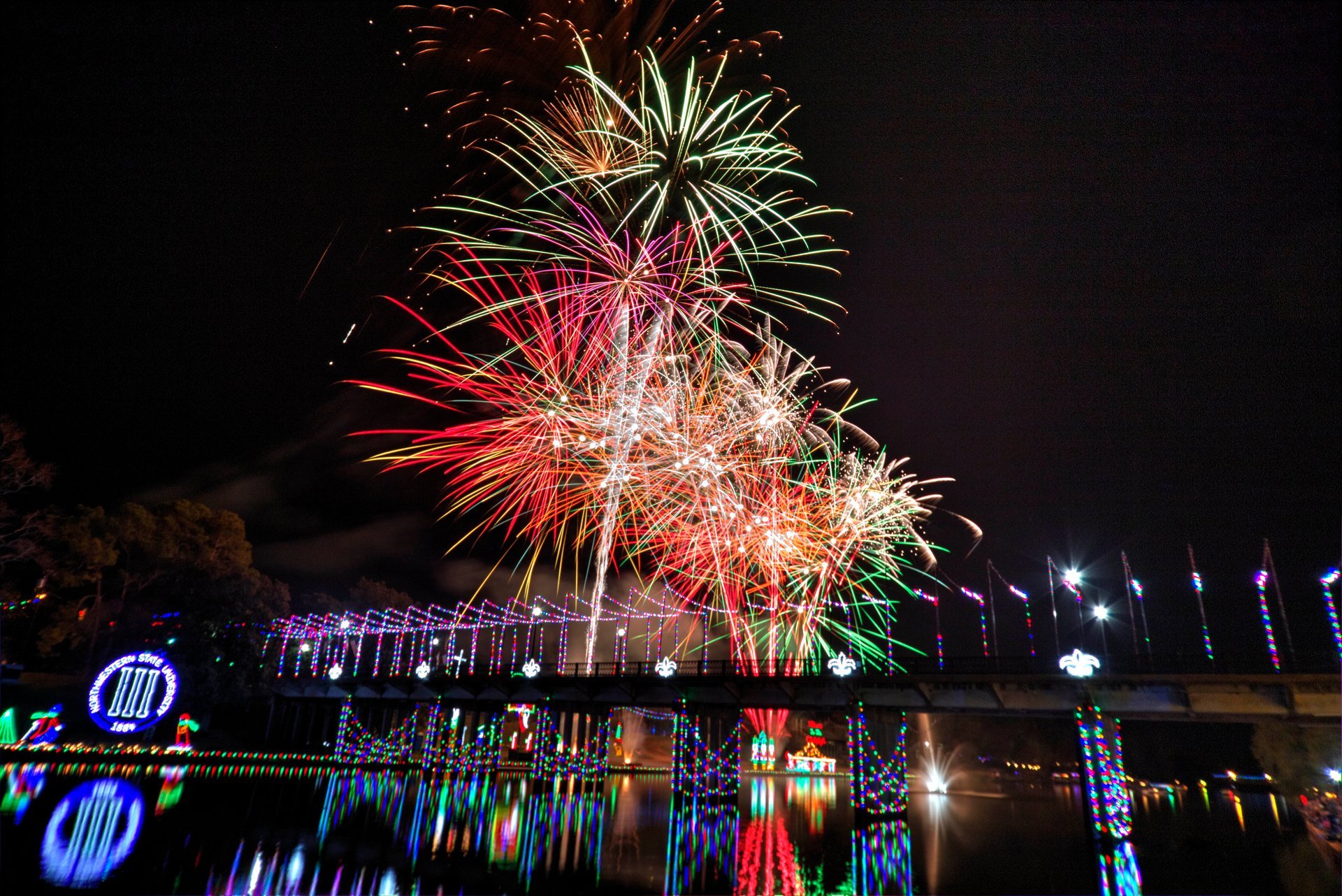 Alexandria Zoo Holiday Light Safari (December 5-28, 2019)
Every winter Alexandria Zoo is spreading around some holiday magic with Holiday Light Safari. It's a great way to create wonderful holiday memories for the whole family. Stroll through the Zoo's colorful trails illuminated with thousands of lights and featuring amazing lighted animal displays. Kids can also enjoy holiday train rides, a visit with Santa, and other activities.
Show accomodations nearby
Noel Acadien au Village - Christmas at Acadian Village, Lafayette (November 30–December 23, 2019)
Christmas at Acadian Village in Lafayette is one of the most special holiday events in the state. Every winter Noel Acadien au Village puts on half-a-million lights. Its main highlight is the fully lit Chapel. There are dozens of animated lighted holiday displays, live entertainment, carnival rides, Cajun cuisine, photos with Santa, and holiday shopping. LARC's Acadian Village is an open-air museum of Acadian life in southwest Louisiana in the 19th century. It's a perfect backdrop for your Christmas cards and a chance to get an educational experience.
Show accomodations nearby
Christmas in Roseland at American Rose Center, Shreveport (November 29–December 23, 2019)
The American Rose Center in Shreveport, Louisiana, fully transforms into a winter wonderland for the holidays. Christmas in Roseland starts from the day after Thanksgiving and lasts until the weekend before Christmas. It features thousands of dazzling lights and dozens of illuminated displays. There are giant Christmas Cards to the Community, nightly entertainment, the Roseland Express train and various fun activities. Warm-up with hot chocolate, corn dogs and funnel cake and take a photo with Santa, who is available at American Rose Center on certain nights.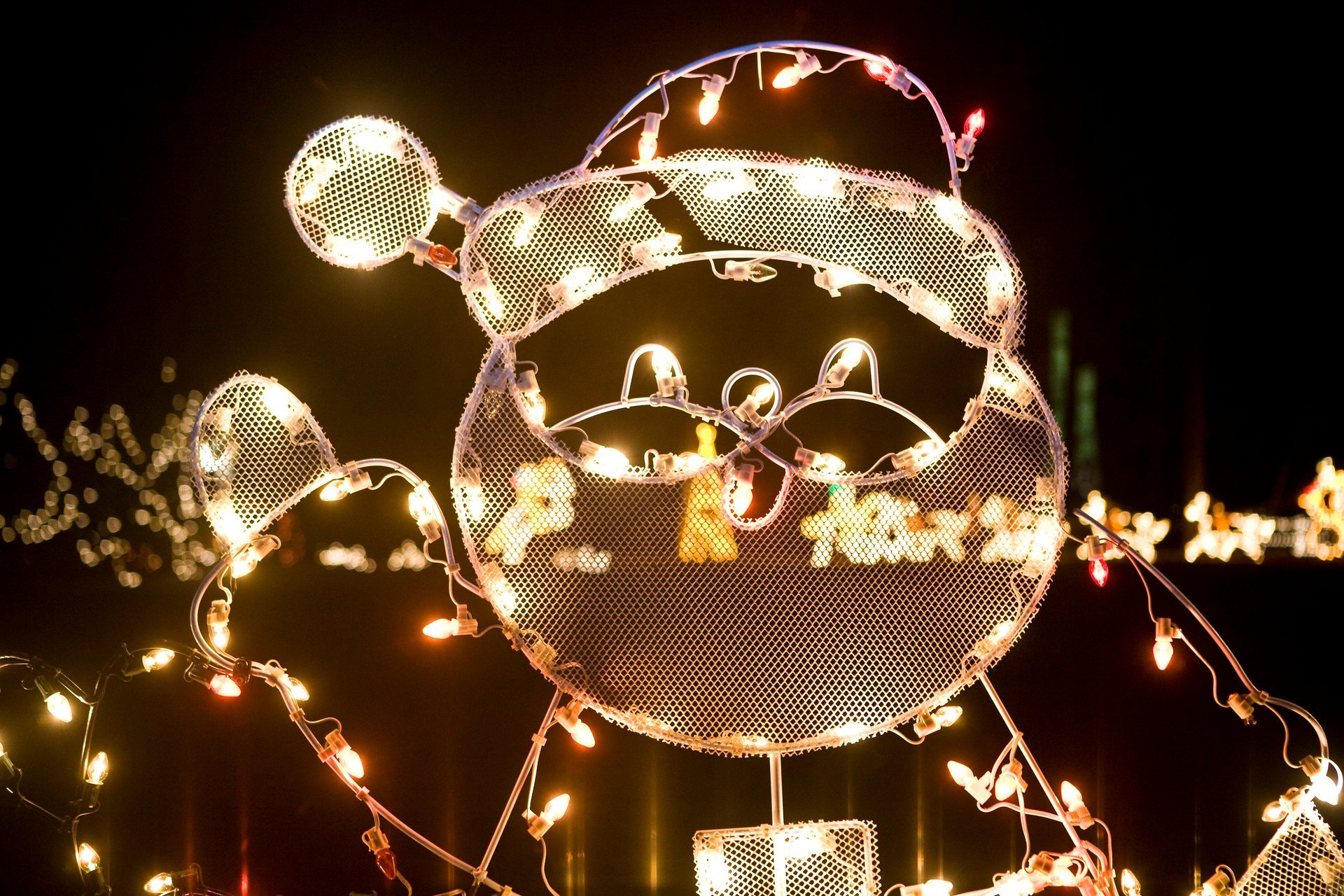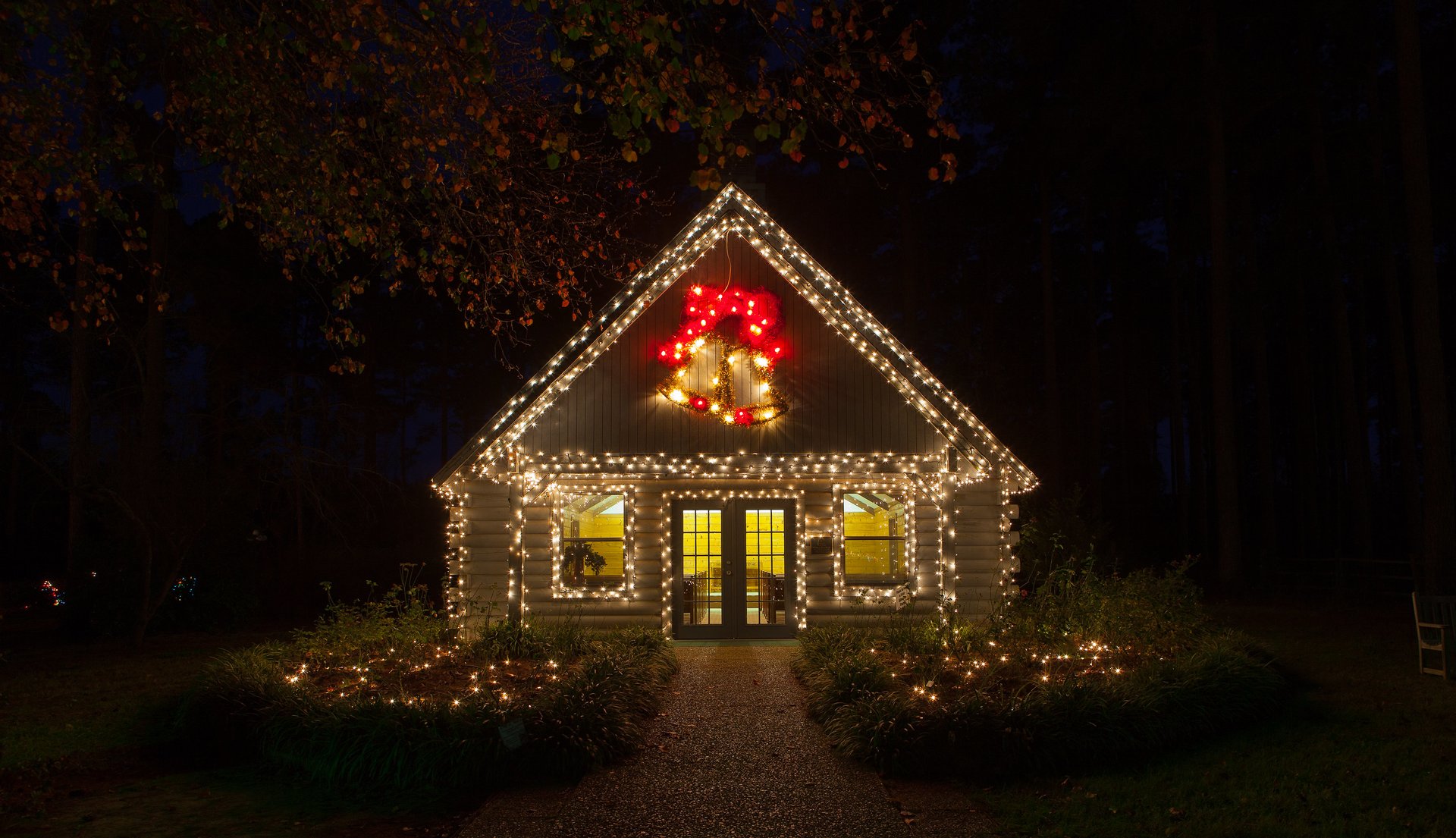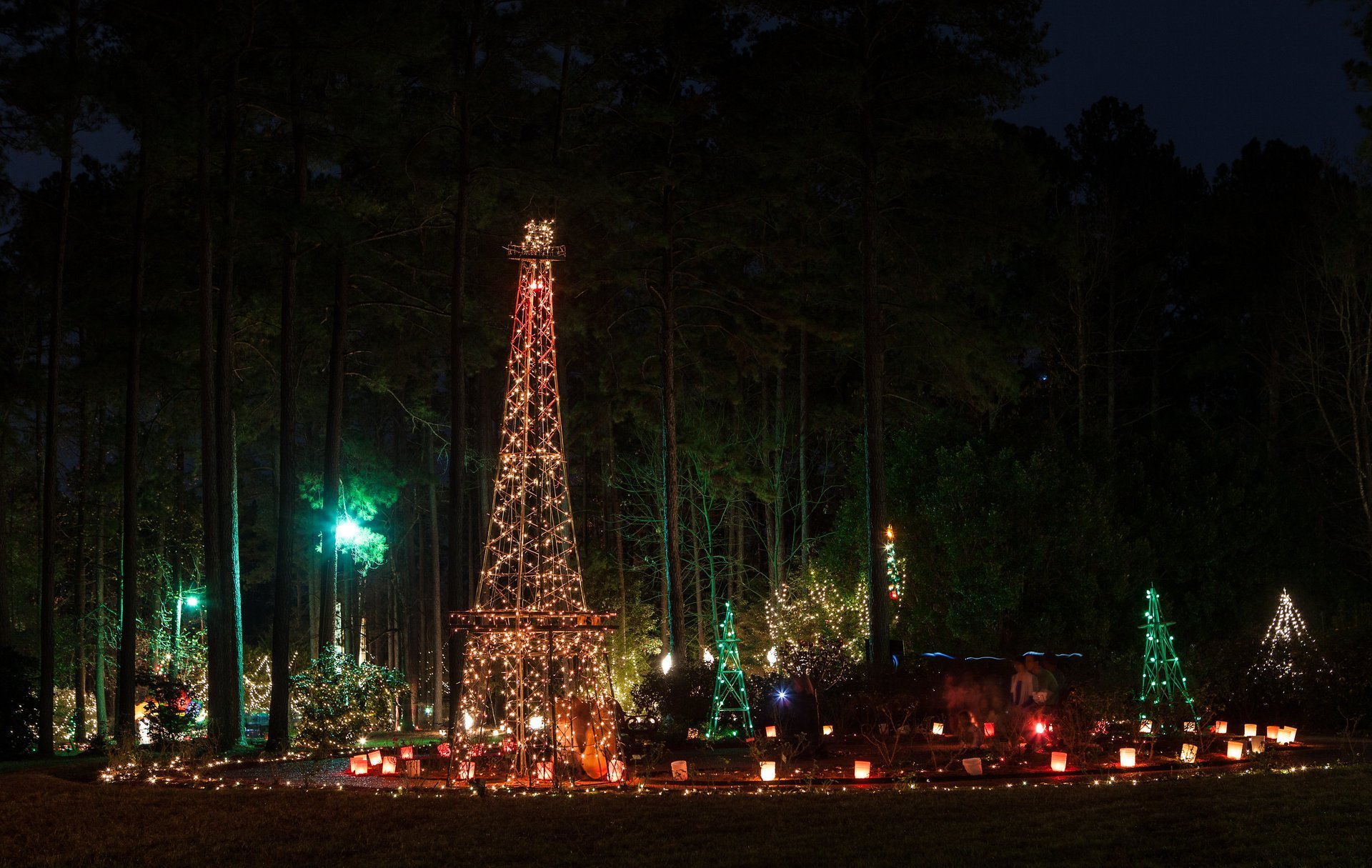 Light Up the Lake Christmas Celebration at Lake Charles Civic Center (December 7, 2019)
Lake Charles Civic Center Grounds in Lake Charles, Louisiana, hosts a family-friendly Christmas festival every December. It includes parades, fireworks, live music concerts, gifts and crafts, Santa appearances, and other fun activities. The tree-lighting ceremony at The Light Up the Lake is a favorite way to kick off the holiday season for local families. The main highlight of the festival is the Lighted Boat Parade that is usually preceded by a street parade on Ryan Street, heading from Mill Street to Dr Michael DeBakey Drive. The Lighted Boat Parade always ends with a spectacular firework display over the lake.