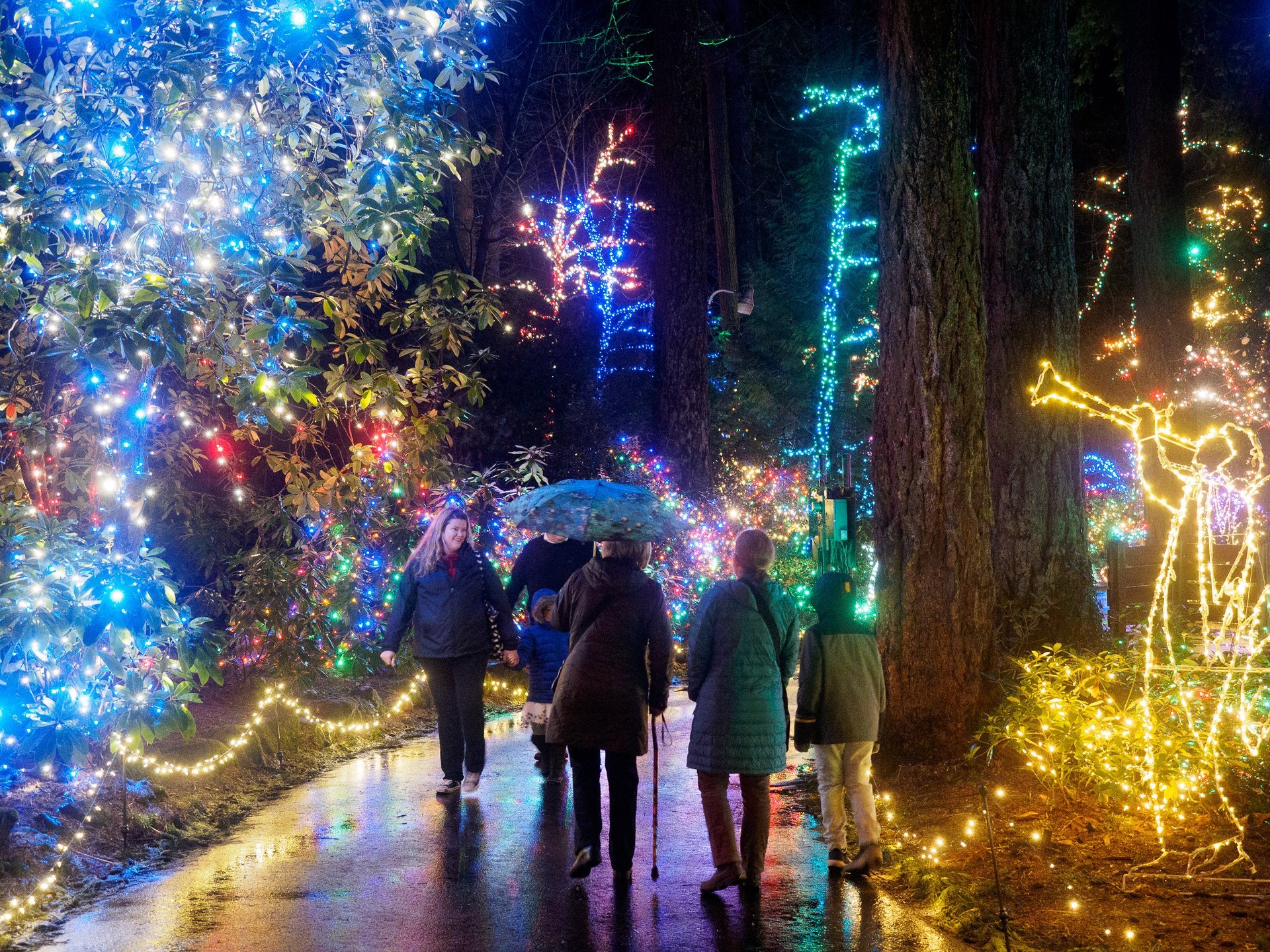 Show accomodations nearby
Christmas season in the Pacific Northwest is special due to its amazing lighted boat parades in Portland and Newport as well as a spectacular light festival in beautiful locations. Check out the famous Victorian Belle Mansion in Portland or Shore Acres State Park southwest of Coos Bay. Needless to say that every Oregon town has its own Christmas traditions worth seeing.
Pastega Christmas Light Display at the Benton County Events Center, Corvallis (November 29, 2019–January 1, 2020)
Since the 1980s, Pastega Christmas Light Display has become a cherished Corvallis holiday tradition. The Benton County Fairgrounds transforms into a winter wonderland for the holidays featuring thousands of twinkling lights, more than 250 figures and mechanized scenes. The tradition is alive due to the help of many volunteers and businesses in the Corvallis community who give their time, talents as well as donations. Visiting the display is free of charge.
Show accomodations nearby
The Grotto's Christmas Festival of Lights, Portland (November 29–December 30, 2019)
With more than 30 years of history, The Grotto's Christmas Festival of Lights is surely one of Oregon's landmarks. The annual celebration turns the serene grounds into a massive choral festival. Visitors can walk a short illuminated trail and enjoy live entertainment such as outdoor carolling, puppet shows, and music. There is also a live petting zoo and about 170 concerts taking place in the Grotto's chapel during the holidays.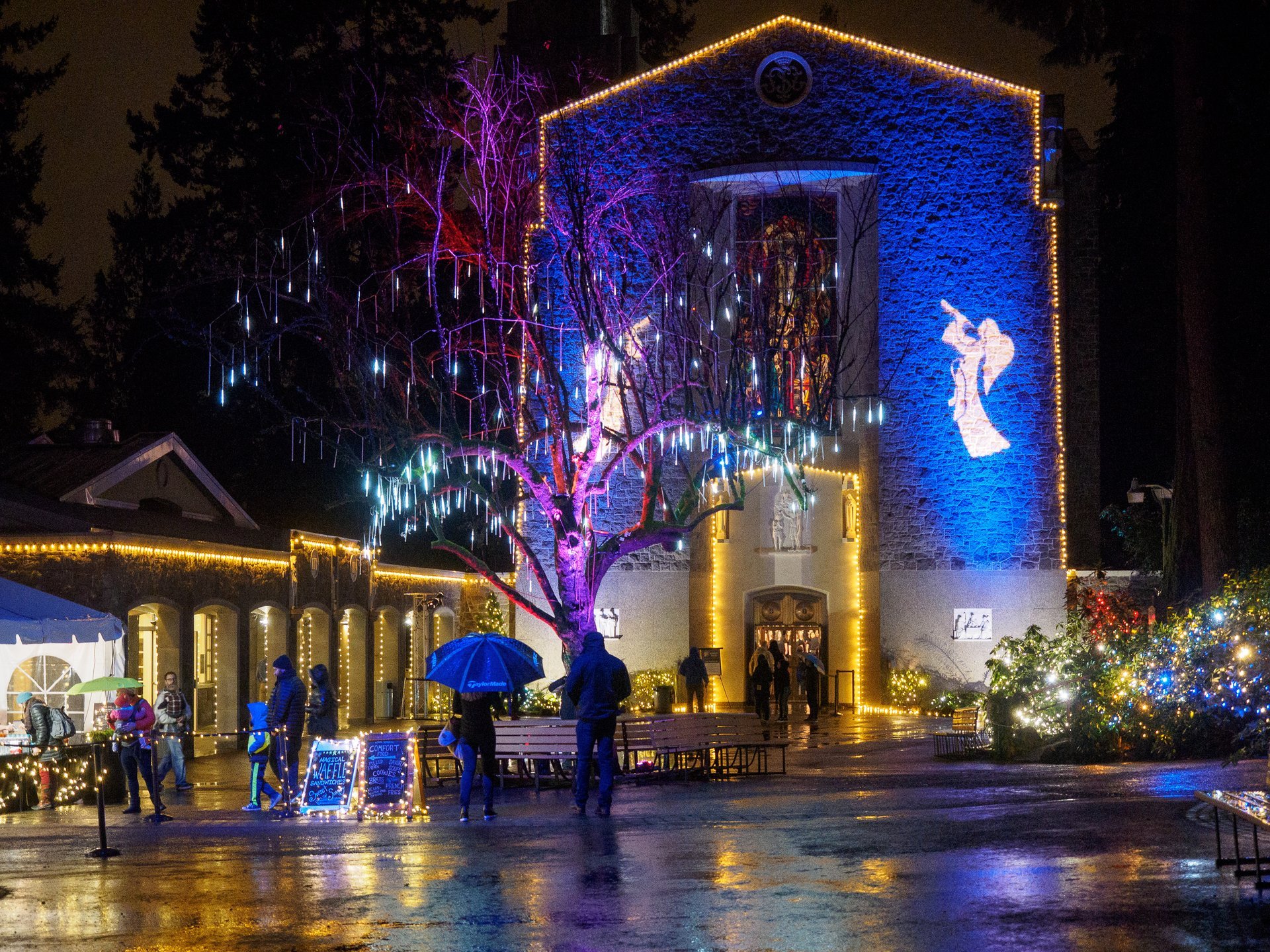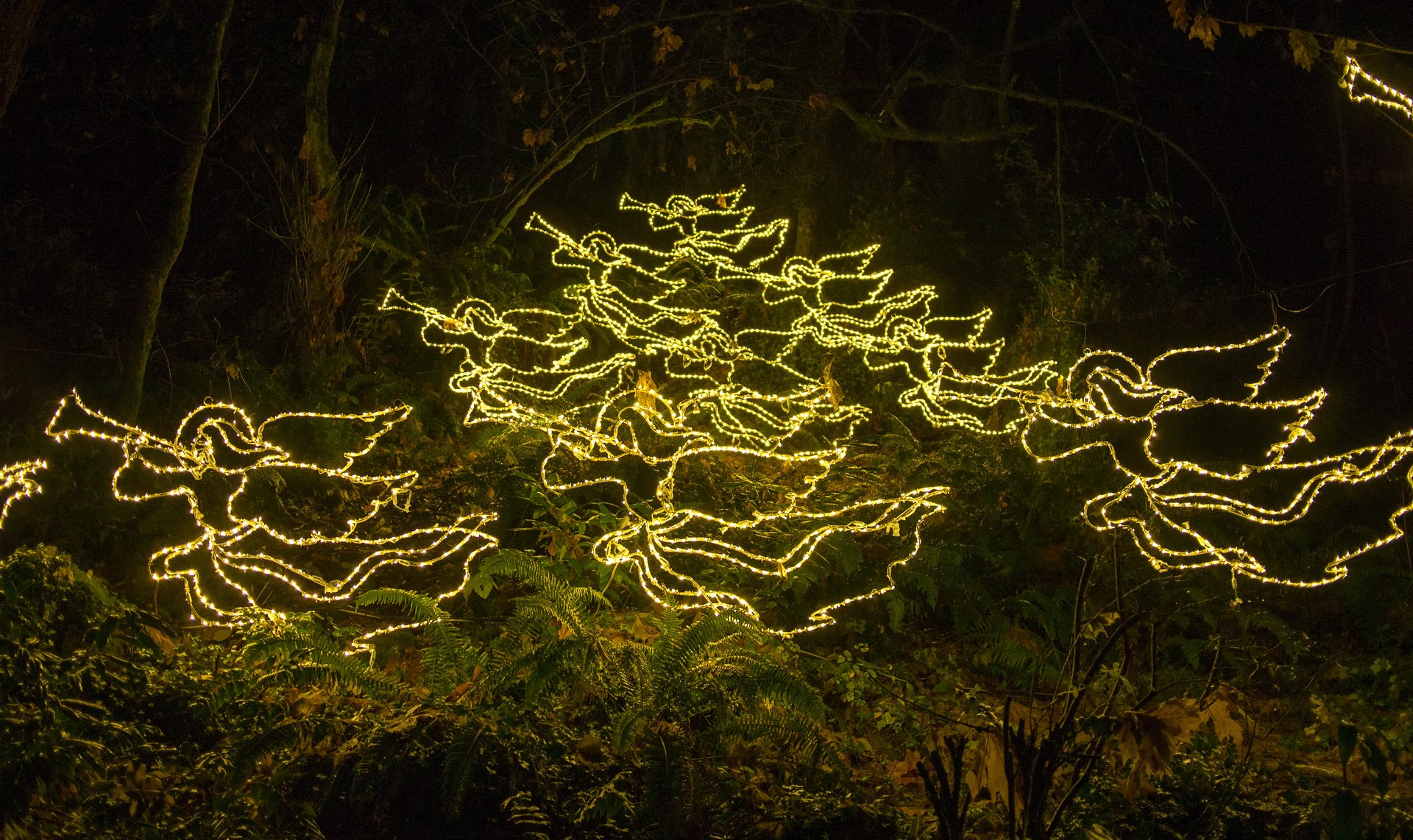 Zoolights at the Oregon Zoo (November 29, 2019–January 5, 2020)
ZooLights is one of the most popular holiday attractions in Portland. The Oregon Zoo boasts an impressive walk-through light extravaganza featuring more than 1.6 million colored lights. In addition to seeing mountain goats, elephants, and other animals, visitors can see the zoo in a completely new light. Kids would love to ride the lighted train and a carousel, enjoy hot chocolate and snacks. Photos with Santa will also be available. ZooLights received over a million visitors over the recent years. School vacation is traditionally the busiest time. ZooLights runs from 5 p.m. to 9 p.m.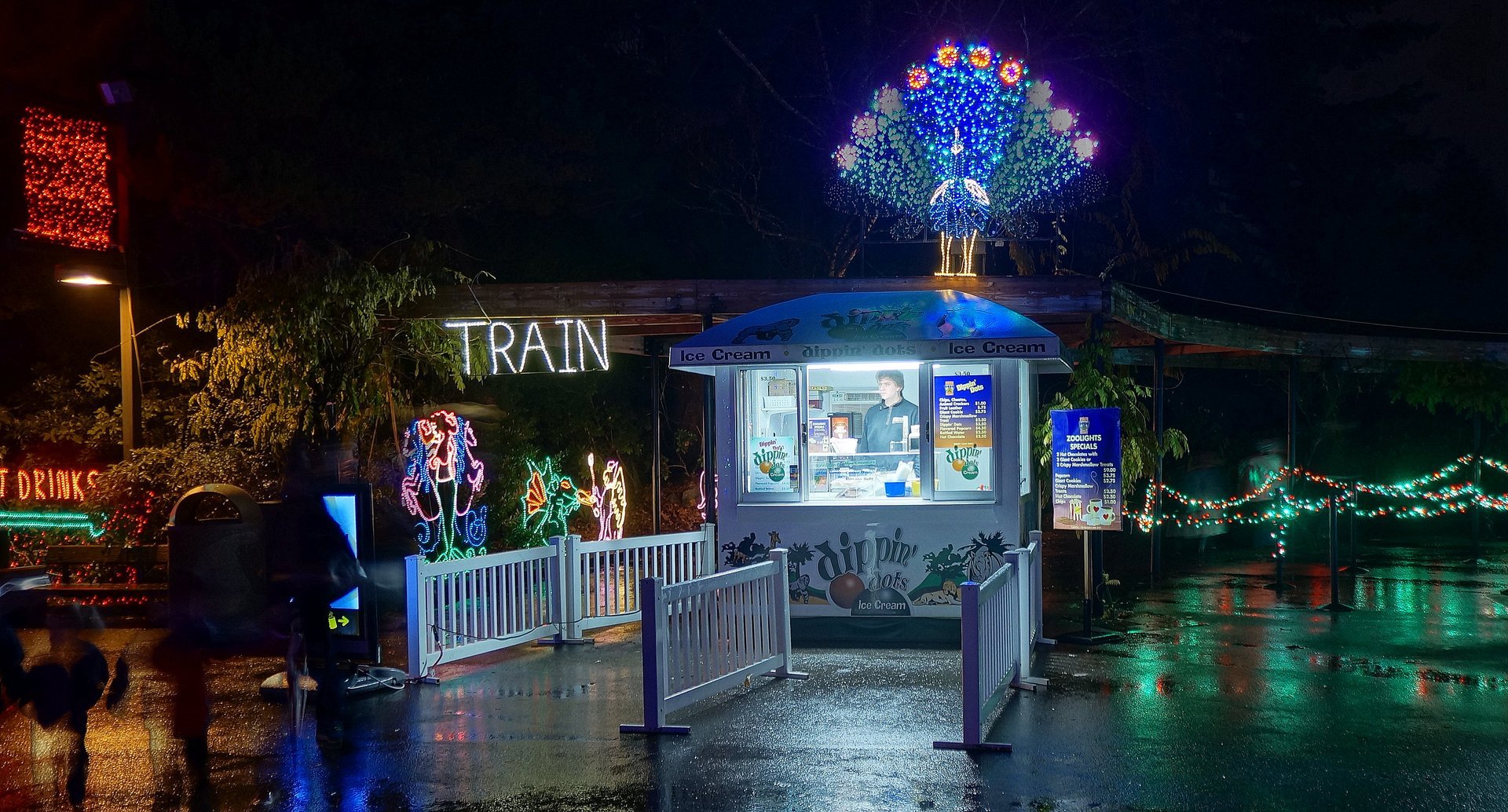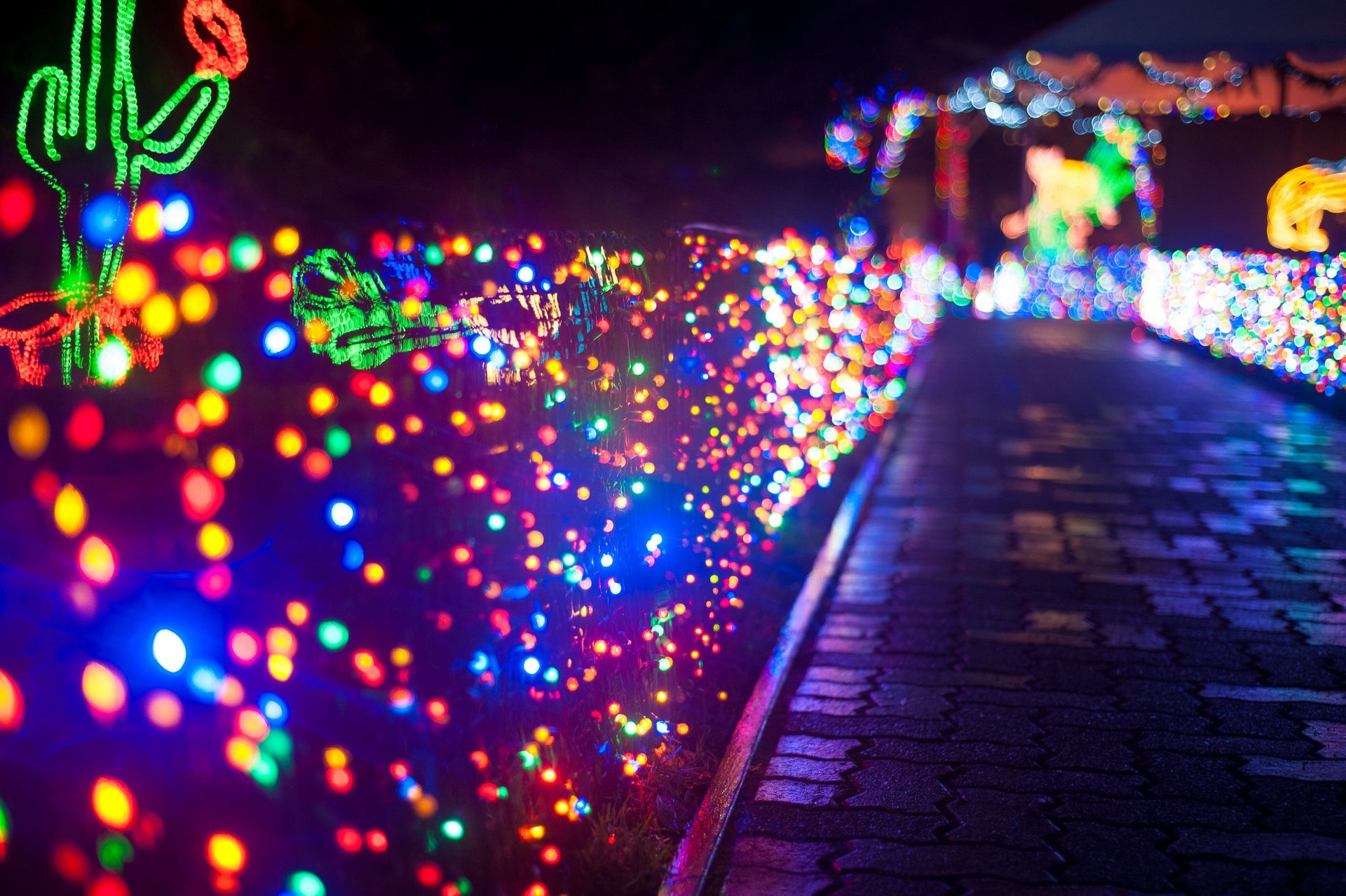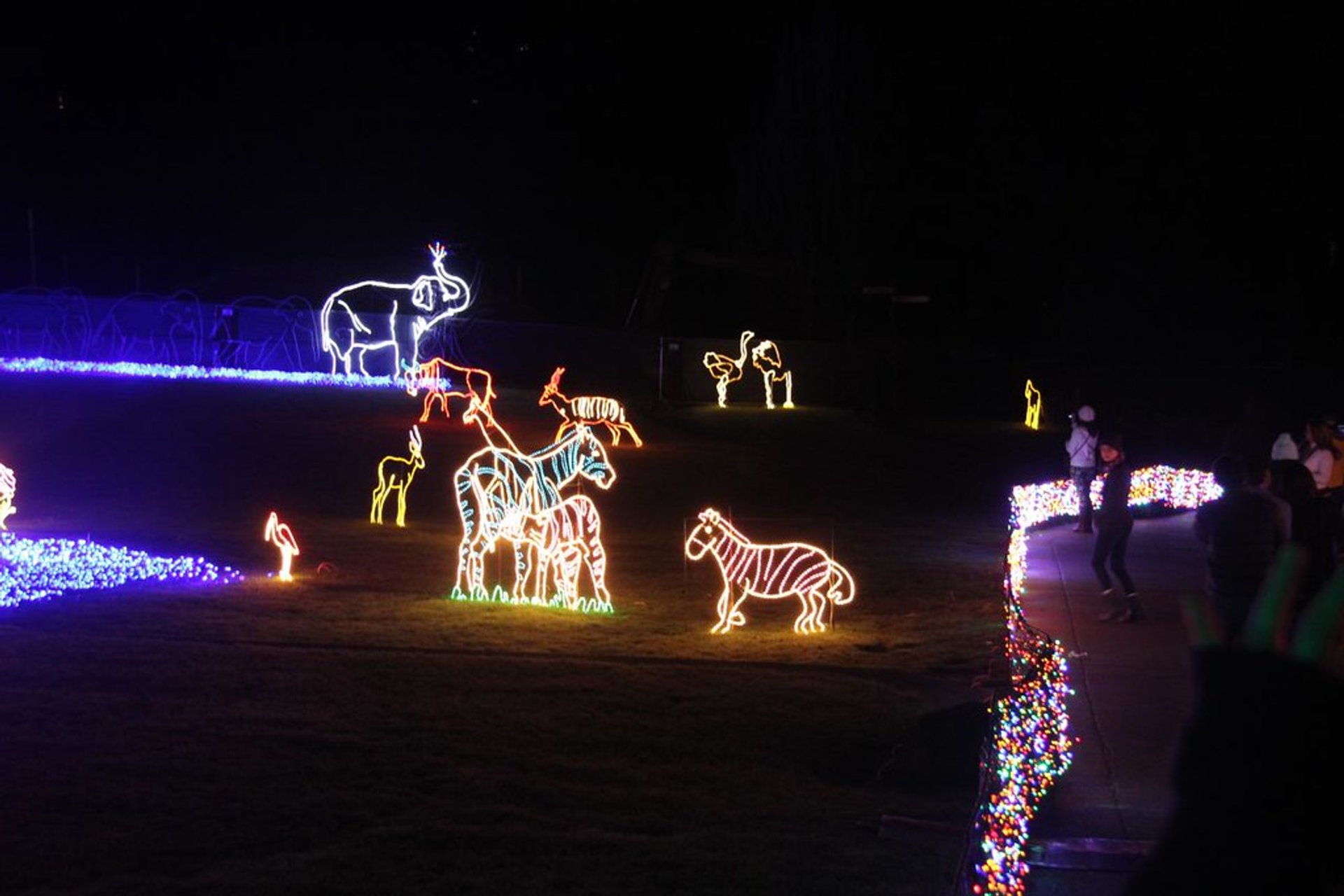 Christmas Ships Parade in Portland (December 5–22, 2019)
The annual Christmas Ships Parade is one of the most awaited holiday events in Portland. Ships illuminated with thousands of lights and incredible decorations will be parading on the Columbia and Willamette Rivers for 15 nights during December. The iconic Christmas Ship Parade was started in 1954 by Portland Yacht Club. Now it has grown to about 60 brightly lit boats that can be well seen from bank to bank on both rivers. New boats join the parade every year, bringing fresh holiday-themed lighted exhibits. The most popular way to see the parade is to book a table at a restaurant along the two rivers. Some reservations are made a year in advance.
Show accomodations nearby
Christmas in the Garden, Oregon Garden Resort, Silverton (November 29, 2019–January 5, 2020)
Oregon's largest Christmas light display, Christmas in the Garden is the annual holiday festival in Silverton. It takes place in a picturesque 10-acre (4-hectare) forest within Oregon Garden. Featuring over one million lights and various fun activities this is a must-see holiday outdoor event. There is a traditional German Christmas market, fire pits, live music, lots of food and craft vendors. Sip a cup of warm gluhwein or cocoa and stroll through the market stalls, listening to carols from choirs. Adventures in the Garden include ice-skating and snowless tubing. Kids can visit Santa and enjoy various Christmas-themed activities.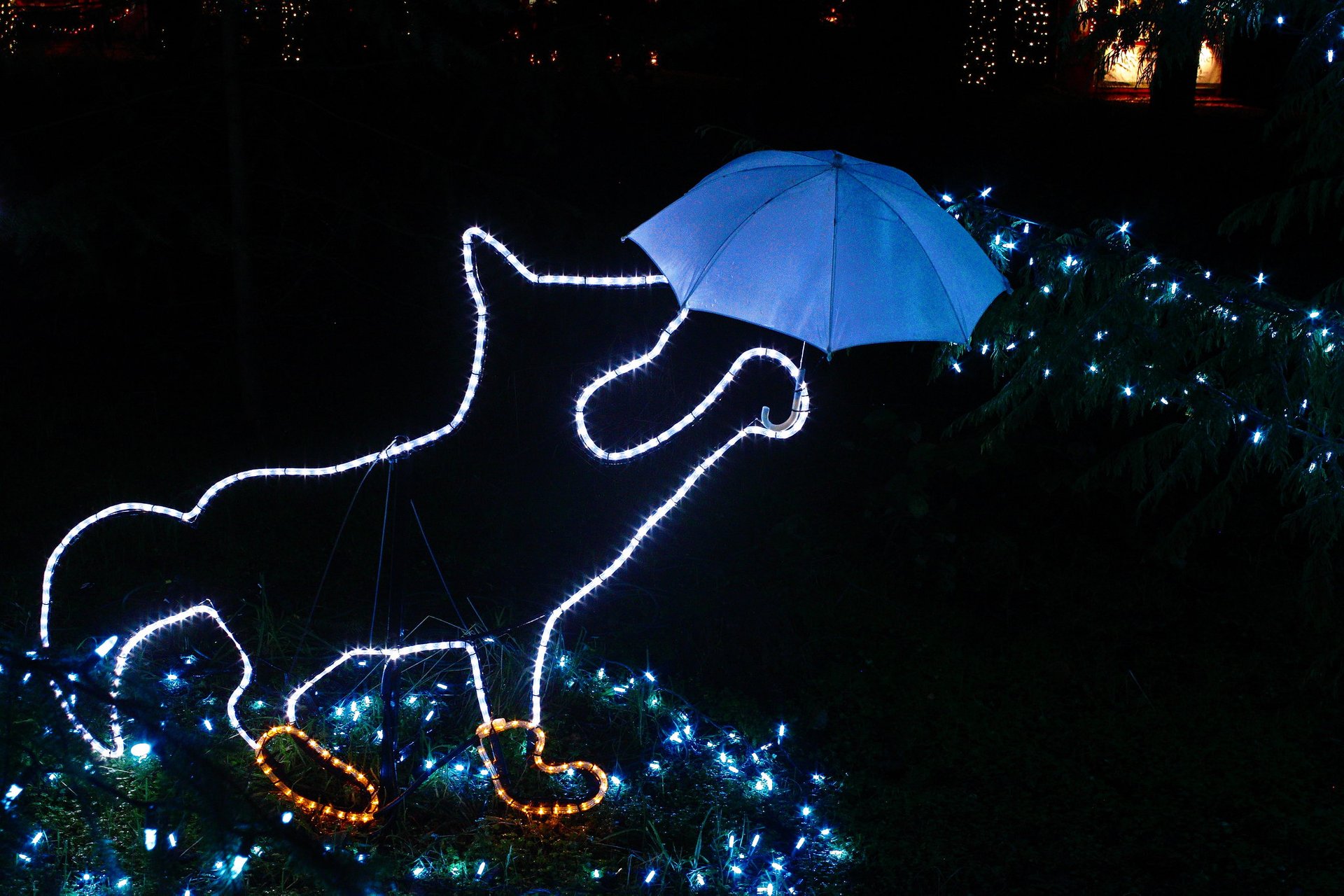 Show accomodations nearby
Newport's Lighted Boat Parade (December 7, 2019)
Every year, during one night in December Newport's Yaquina Bay, gets illuminated with thousands of lights. The annual Lighted Boat Parade is a favorite local tradition that kicks off the holiday season. Dozens of boats, lavishly decorated with shimmering lights, make a large loop around the bay. The parade moves from the Coast Guard Station to the Embarcadero Resort and back for everyone to enjoy. Thousands of people watch the parade from the docks and walkways along the Bayfront and South Beach Marina as well as from the local restaurants. Some get tickets to ride on one of the lighted boats. but you can actually buy a ticket to ride on one of the lighted boats as well. The Historic Bay Front is the best place to see the boats before they started moving.
Show accomodations nearby
Wenzel Farm Christmas Fantasy Trail, Oregon City (December 2–28, 2019)
Christmas Fantasy Trail is a fun family adventure located not far from Oregon City. The trail offers a 1000-ft (305-m) wooden walkway decorated with Christmas theme. The Fantasy Trail features thousands of lights to boost your Christmas spirit. The main attraction of the trail is the 40-ft (12-m) castle with Christmas scenes. Other adventurous attractions include a walk-through tunnel, a maze, a crooked house, a suspension bridge and more. Bonfires and refreshments are available to warm up and recharge for new adventures.
Show accomodations nearby
Miracle of a Million Lights at Victorian Belle Mansion, Portland (December 8–28, 2019)
The historic Victorian Belle Mansion is one of Portland's most iconic buildings. Built in 1885 as a wedding present from David Cole to his new bride, Amanda Laura Boone, it has the authentic atmosphere of the Victorian Christmas. During the holiday season, the mansion is opening its doors to public offering to enjoy "The Miracle of a Million Lights". The 2.5-acre (1-hectare) estate including the mansion and the main garden is lavishly decorated with thousands of twinkling lights transforming the landmark into a Christmas fairytale land. The mansion will also feature multiple special events during the month of December. The display runs from 6 to 10 p.m.
Show accomodations nearby
Show accomodations nearby
Winter Wonderland at Portland International Raceway (November 29, 2019–January 4, 2020)
Often called the "Largest Holiday Light Show West of the Mississippi", the annual Winter Wonderland at Portland International Raceway attracts thousands of visitors with its impressive glimmers and glows. A Portland holiday tradition since 1993, Winter Wonderland has become a must-see during the holiday season. A spectacular drive-through light show features over 250 colorful light set pieces. There are many fully animated Christmas-themed scenes and characters. Proceeds from the display benefit the Sunshine Division.
Show accomodations nearby
Umpqua Valley Festival of Lights at River Forks Park, Roseburg (November 24, 2019–January 1, 2020)
Umpqua Valley Festival of Lights is a cherished family tradition in Douglas County. The fantastic light display featuring more than 500,000 LEDs attracts about 25,000 visitors every holiday season. Since 1993, the display transforms River Forks Park into a winter wonderland with over 90 light displays depicting whimsical scenes. The attractions include the World's Largest Nutcracker, the Holiday Village, wagon rides, and a model train. Visit Santa Claus, have some cookies and candies with warm cocoa or cider. There are gifts and souvenirs for sale at the Holiday Village.
Show accomodations nearby
Holiday Lights at Shore Acres, Charleston (November 28–December 31, 2019)
Shore Acres State Park with rugged sandstone cliffs washed by the ocean is one of the most beautiful places in the Pacific Northwest. During the holidays it transforms into a winter wonderland hosting one of the brightest and most beautiful displays on the West Coast. A 7-acre (3-hectare) Botanical Gardens with a picturesque Japanese lily pond get illuminated with over 250,000 lights. There are many animated displays, Santa Claus, choirs, and fun activities. A fun holiday Orgeon tradition is available from Thanksgiving Day through New Year's Eve from 4 p.m. to 9:30 p.m. each night.