0
Show accomodations nearby
New England has perfect Christmas weather and quite a few magnificent holiday displays to enjoy during the most joyful time of year. Massachusetts hosts some of the largest light displays in the country. Boston, Springfield, Boylston and other towns across the state put on their best and most sparkling decorations for the season.
Night Lights at Tower Hill Botanic Garden, Boylston (November–December, canceled in 2020)
The Tower Hill Botanic Garden in Boylston, some twenty-minute drive from Worcester, celebrates the Christmas season by switching on thousands of lights during the Night Lights (before 2018—Winter Reimagine). About fifteen acres (6 hectares) of the gardens are covered with mesmerizing displays celebrating winter, night and nature. Visitors are offered seasonal drinks and fun photo ops. Take a walk through the woods and create some holiday memories with your family and friends.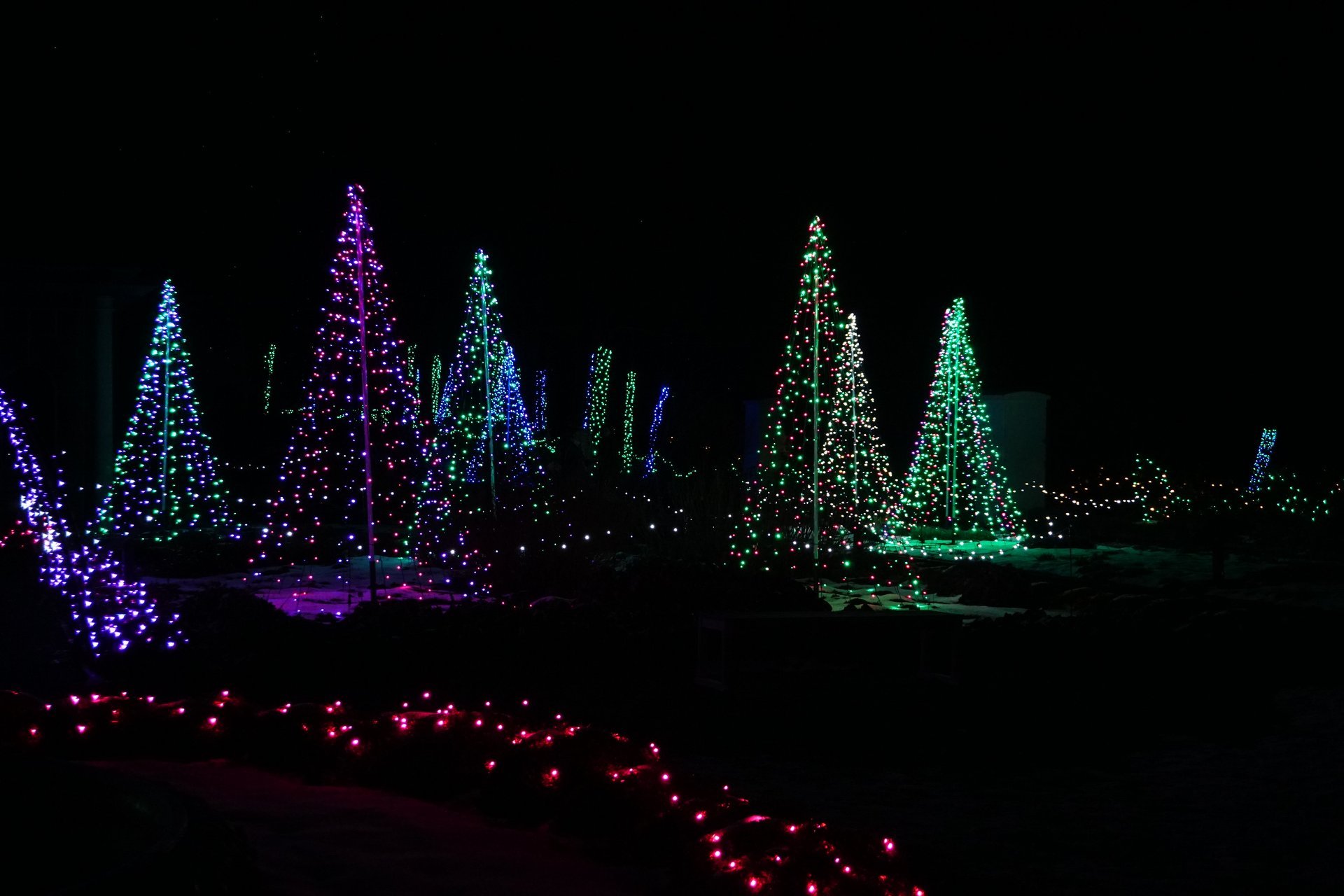 Bright Nights at Forest Park, Springfield (November 25, 2020–January 3, 2021)
A premier lighting experience of the Northeast, Bright Nights at Forest Park has been held in Springfield, Massachusetts, since 1995. Over the years, more than 5.4 million visitors have visited the park during Christmas time. This light display has been named one of the Top 100 Attractions in North America by the American Bus Association seven times. Stroll through the amazing Winter Garden, Jurassic World, Kwanzaa, and Everett Barney Mansion. Kids love Toy Land, featuring Milton Bradley and Hasbro iconic toys and games. Marvel the Springfield Thunderbirds and other iconic displays such as the American Flag, Never Land, Spirit of the Season, Seuss Land, Victorian Village, Blizzard Tunnel, and the Giant Poinsettia Candles.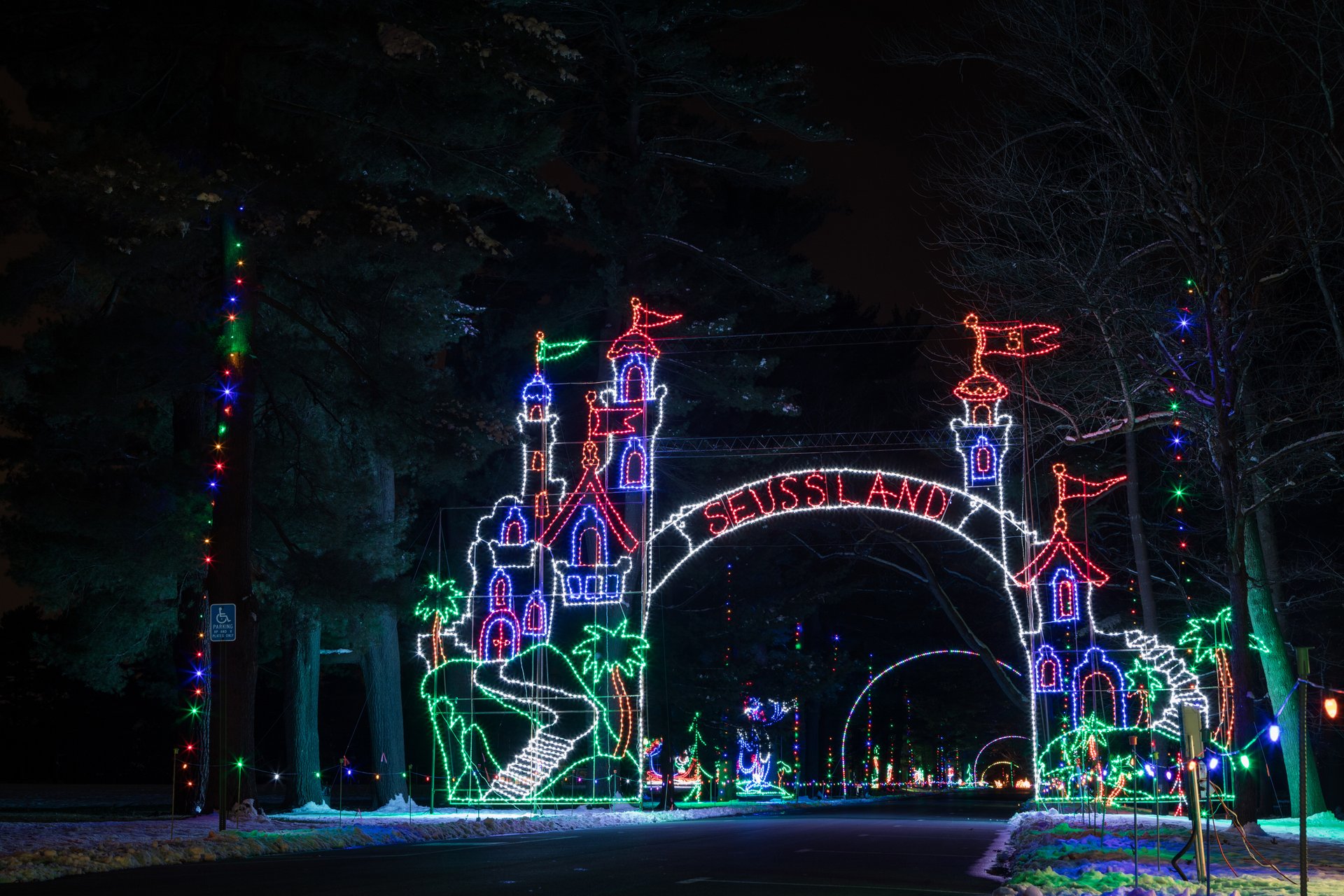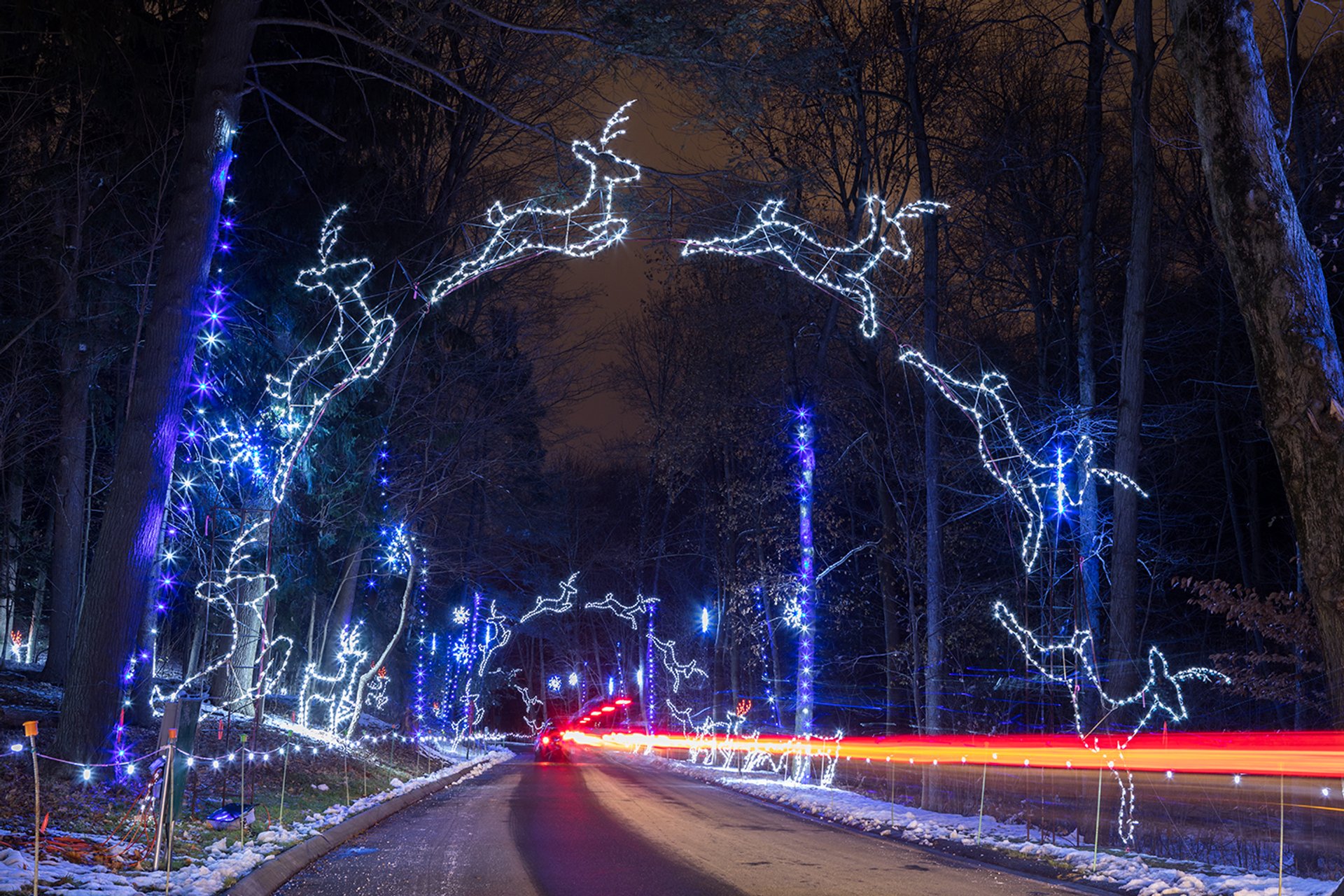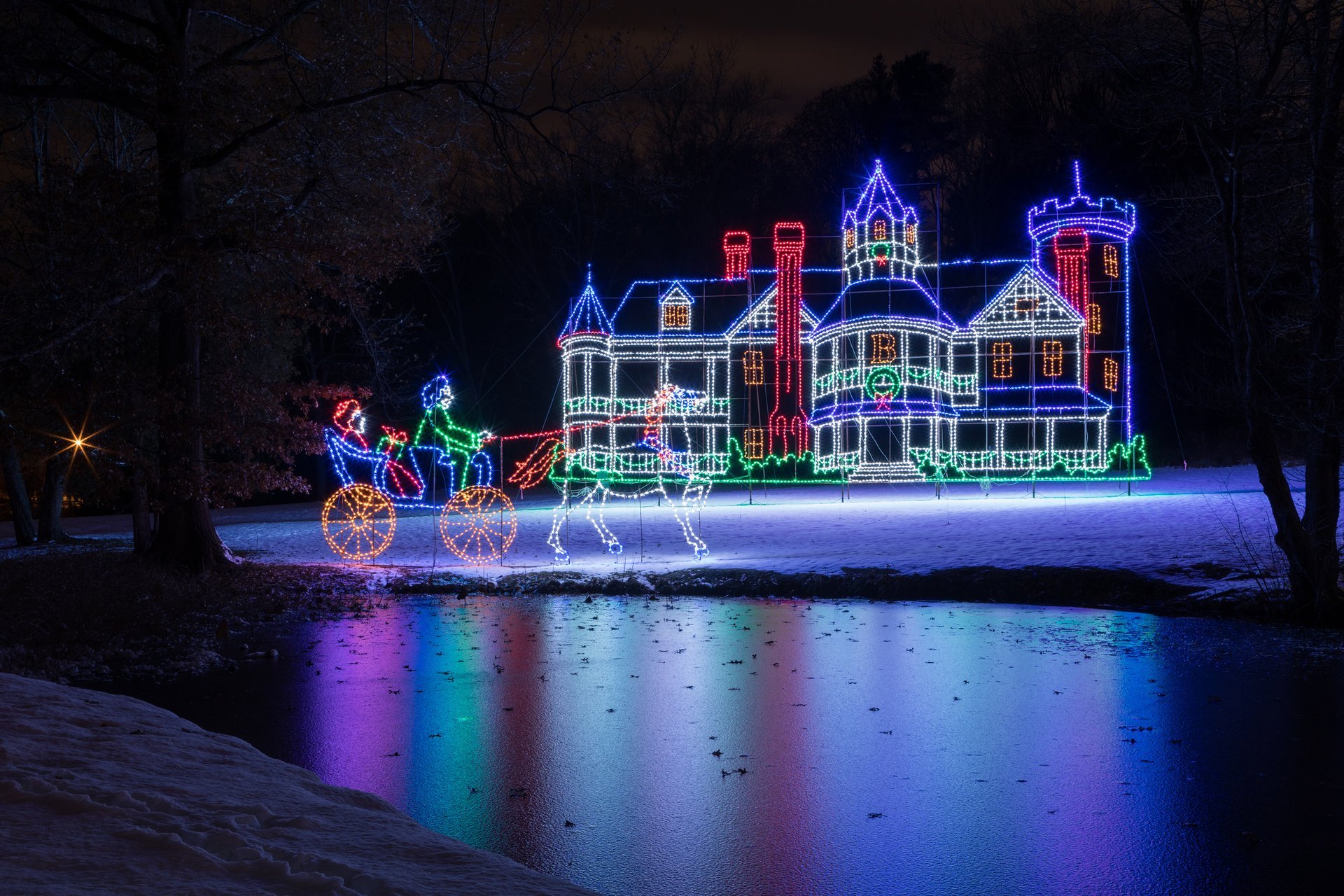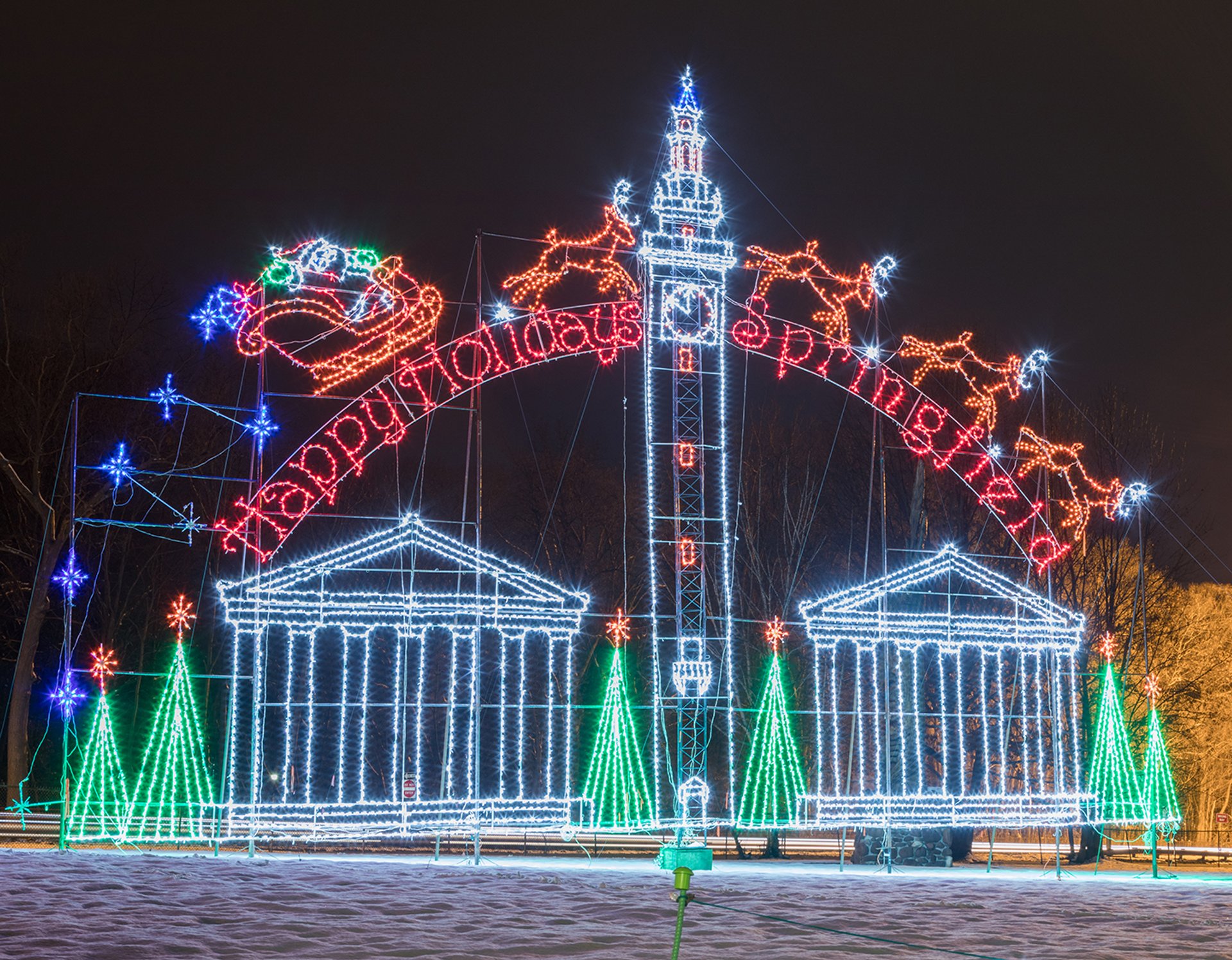 La Salette Christmas Festival of Lights, Attleboro (November 26, 2020–January 3, 2021)
La Salette Christmas Festival of Lights in Attleboro, Massachusetts, runs every year from late November through early January. From 5 to 9 p.m. visitors can view the amazing illumination featuring 300,000 lights over ten acres. Other holiday attractions include the International Creche museum with hundreds of creches, the Outdoor Creche of Bethlehem with a real flame from Bethlehem (Israel), Holiday Masses, concerts and various artists. The admission is free, but donations are appreciated.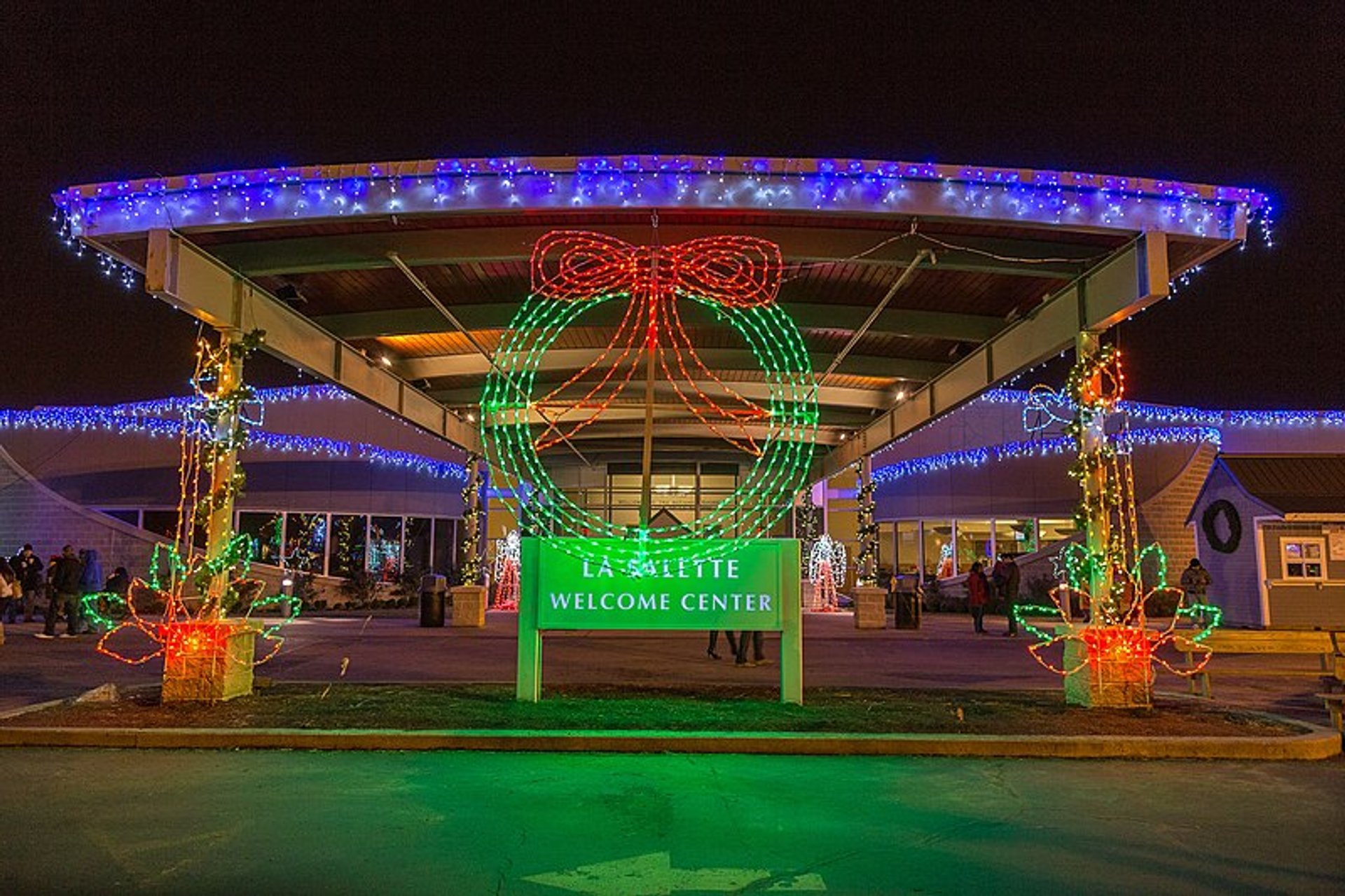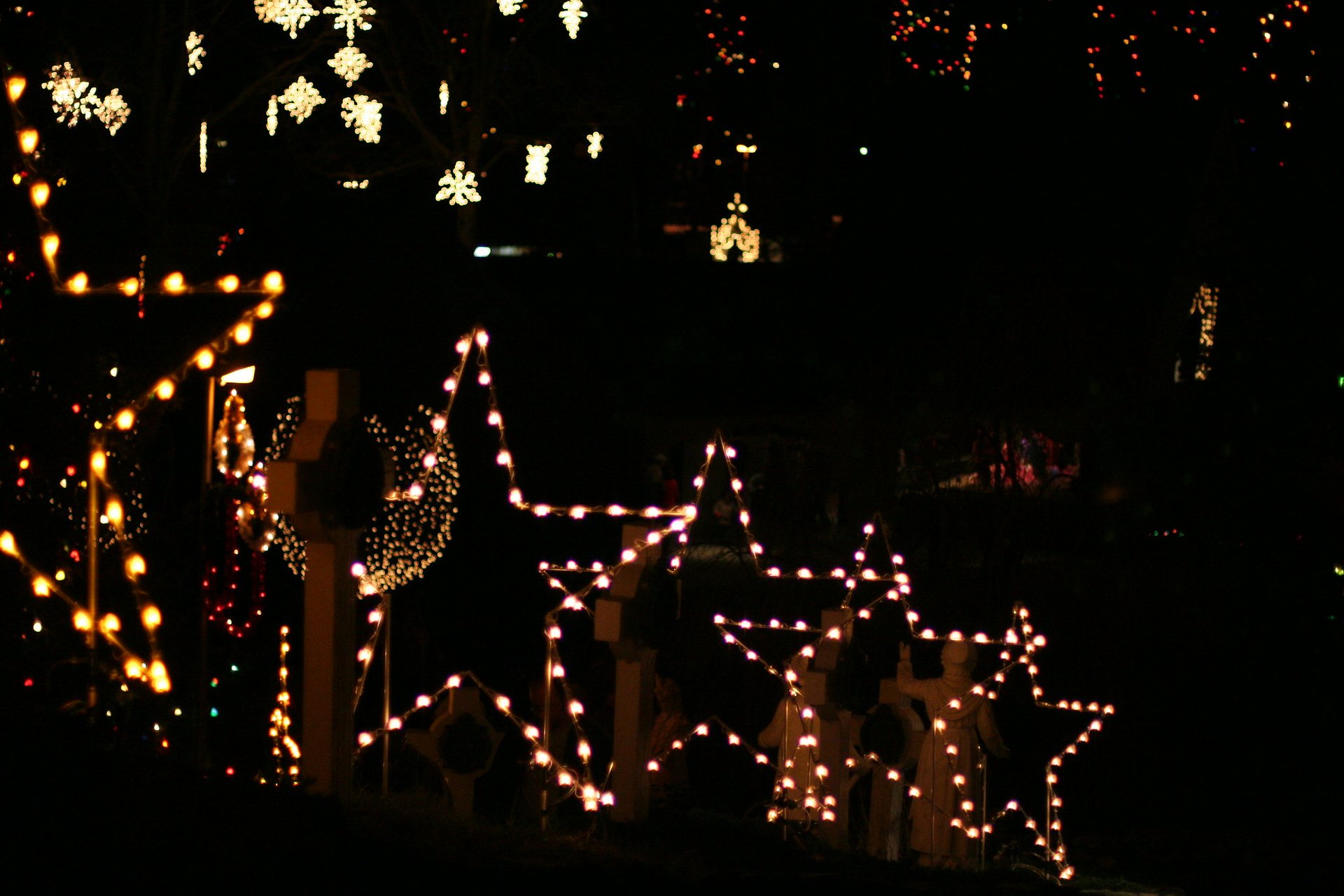 ZooLights at the Stone Zoo, Stoneham (November 25, 2020–January 1, 2021)
Every winter Stone Zoo in Stoneham, Massachusetts, attracts thousands of visitors with its ZooLights festival. See spectacular tree-lined trails illuminated by thousands of twinkling lights. You will see black bears, a bald eagle, arctic foxes, reindeer, and Canada lynx. Warm up by the fire pit and make some s'mores for a perfect winter experience. Children can pay a visit to Santa's Castle or go on a brick safari spotting over forty life-size animal sculptures made from millions of colorful LEGO bricks. The largest is an elephant made of over 270,000 bricks! Stone Zoo is only about a 15-20 minute drive from Boston.
Blink! at Faneuil Hall, Boston (December–January, dates TBA)
Faneuil Hall Marketplace in Boston has the annual Christmas tradition of hosting the largest Christmas tree in the Northeast. A magnificent twenty-six meter (85-ft) fir tree is decorated with hundreds of sparkling lights synchronized to music. There are shows, performances and other entertainment for visitors. The light show uses over 350,000 LED lights to showcase Boston's skyline. Blink! is an authentic New England Christmas experience and the must-see holiday show for all ages. What a great free experience in the heart of Boston!
Find hotels and airbnbs near Christmas Lights (Map)
Christmas Lights Featured in