0
Show accomodations nearby
Marvelling at massive light displays is a cherished holiday tradition, and Denver has plenty of spots for walks and drives. So don't miss the chance to see beautiful Colorado Christmas Lights, as they are usually gone by New Year's Eve!
9NEWS Parade of Lights in the Downtown Denver (December 4–5, 2020)
9News Parade of Lights is one of the oldest light festivals in Denver, held since 1975. The two-mile parade route goes through Downtown Denver. The procession features marching bands, equestrian units, colourful floats, giant helium-filled character balloons, and, of course, Santa and his helpers. The parade begins at 8 p.m. from Denver City and County Building. There are festivities also underway in Civic Center Park.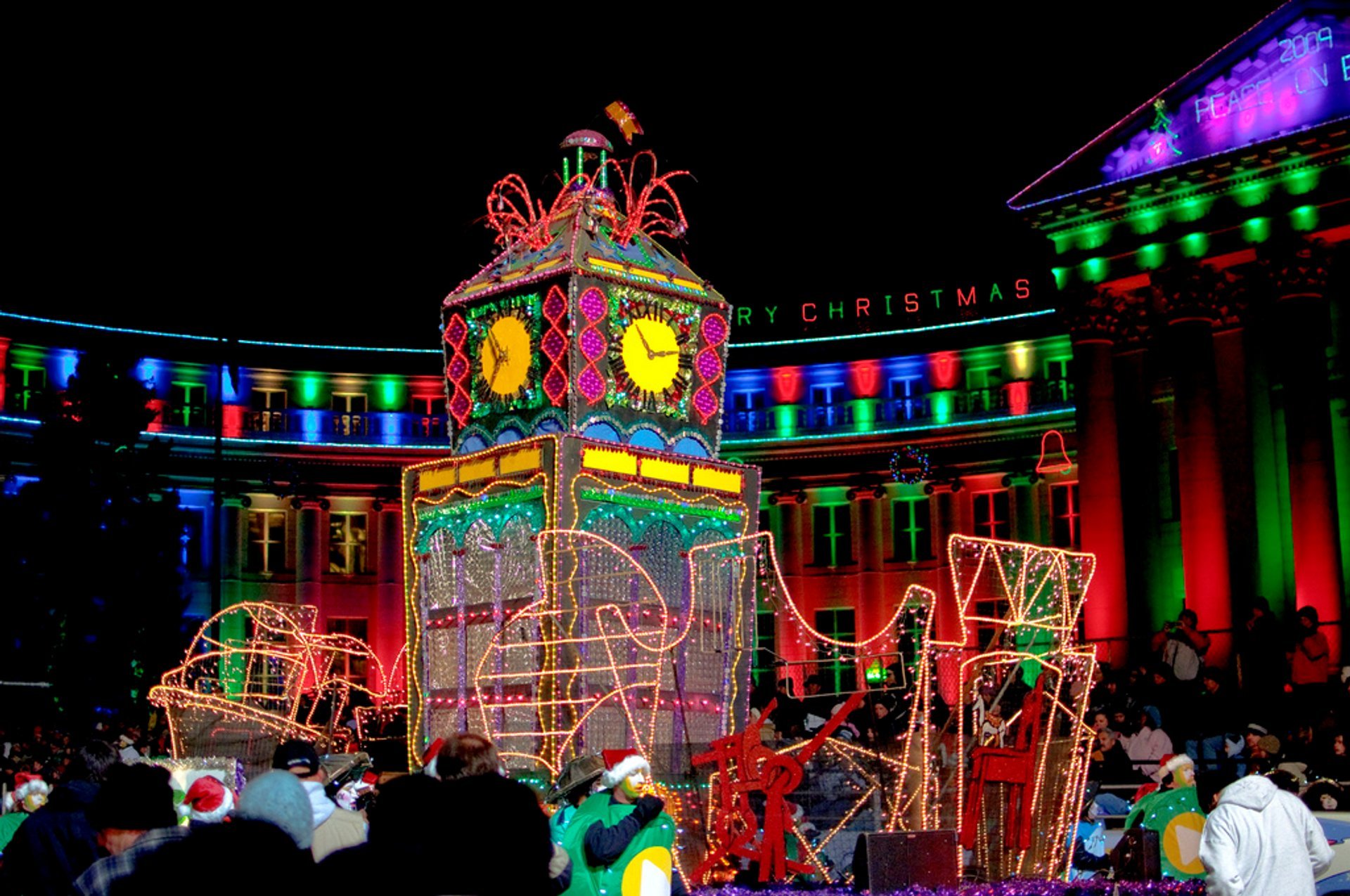 Blossoms of Lights at Denver Botanic Gardens (November 20, 2020–January 3, 2021)
Visiting Blossoms of Lights at Denver Botanic Gardens is one of the most popular Christmas traditions in Denver. The Botanic Gardens lights turn on at 5:30 p.m. and people rush to walk around its illuminated alleys and observe the central display which is a large field of LED lights synchronized to music and animation. Warm drinks and live entertainment are also available.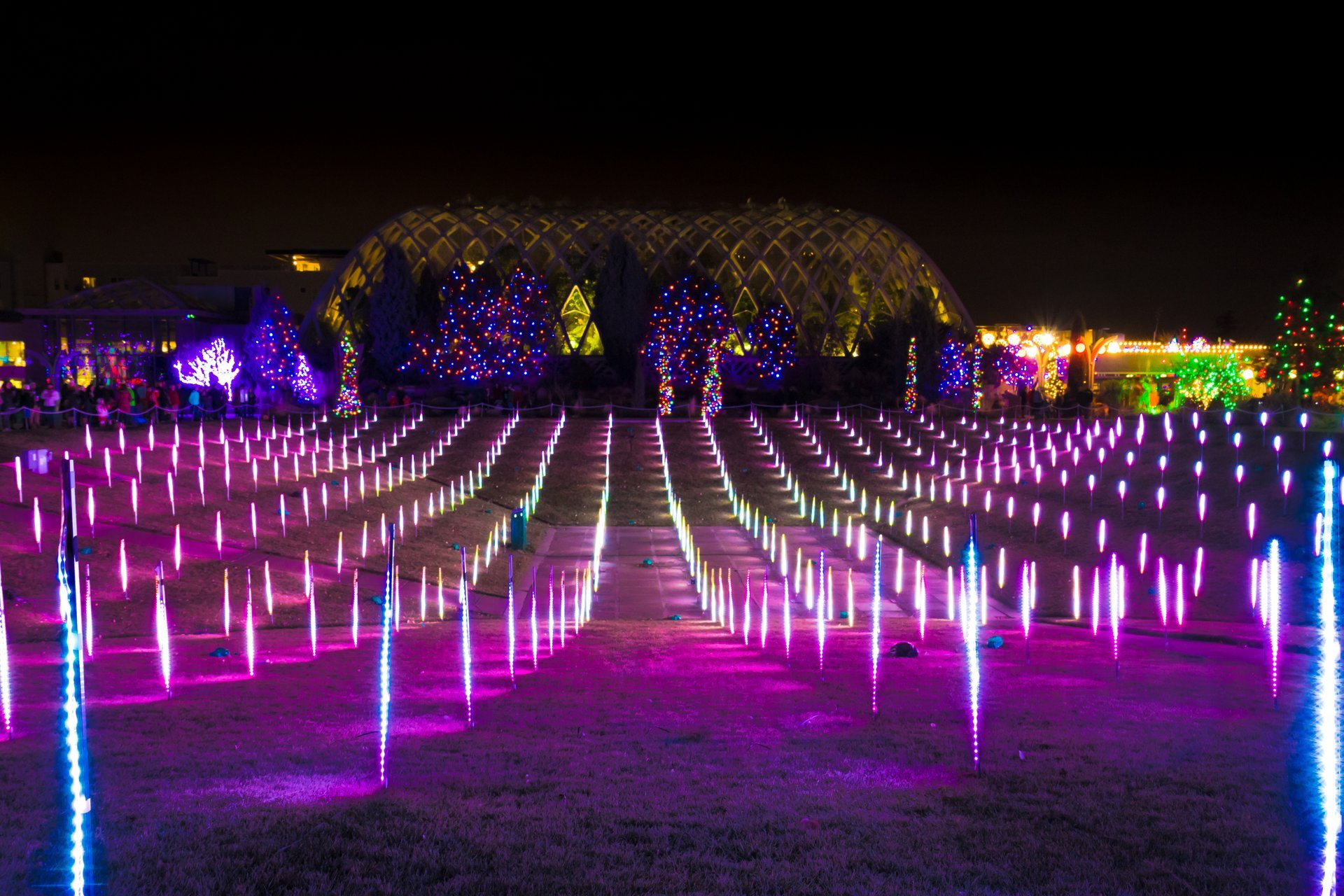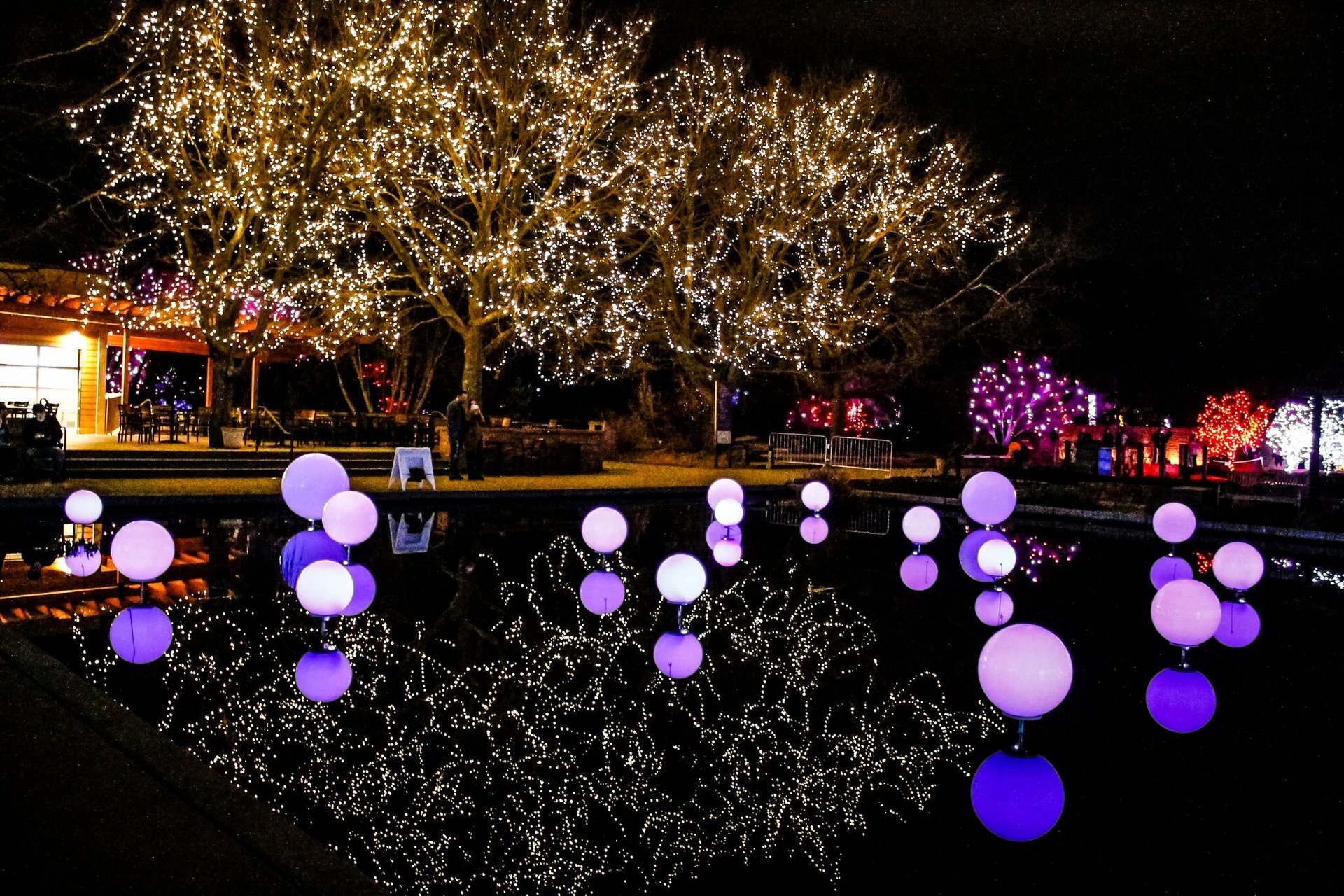 Denver Zoo Lights at Denver Zoo (November 29–December 30, 2020)
Denver Zoo Lights is the most popular annual light display in the city. Amazing light installation of animals, cartoon characters and holiday symbols cover 60 acres. Visitors are entertained with live music, animal sightings, festive food and drinks. The highlights of the seasonal attraction are animated sculptures and Santa's residence.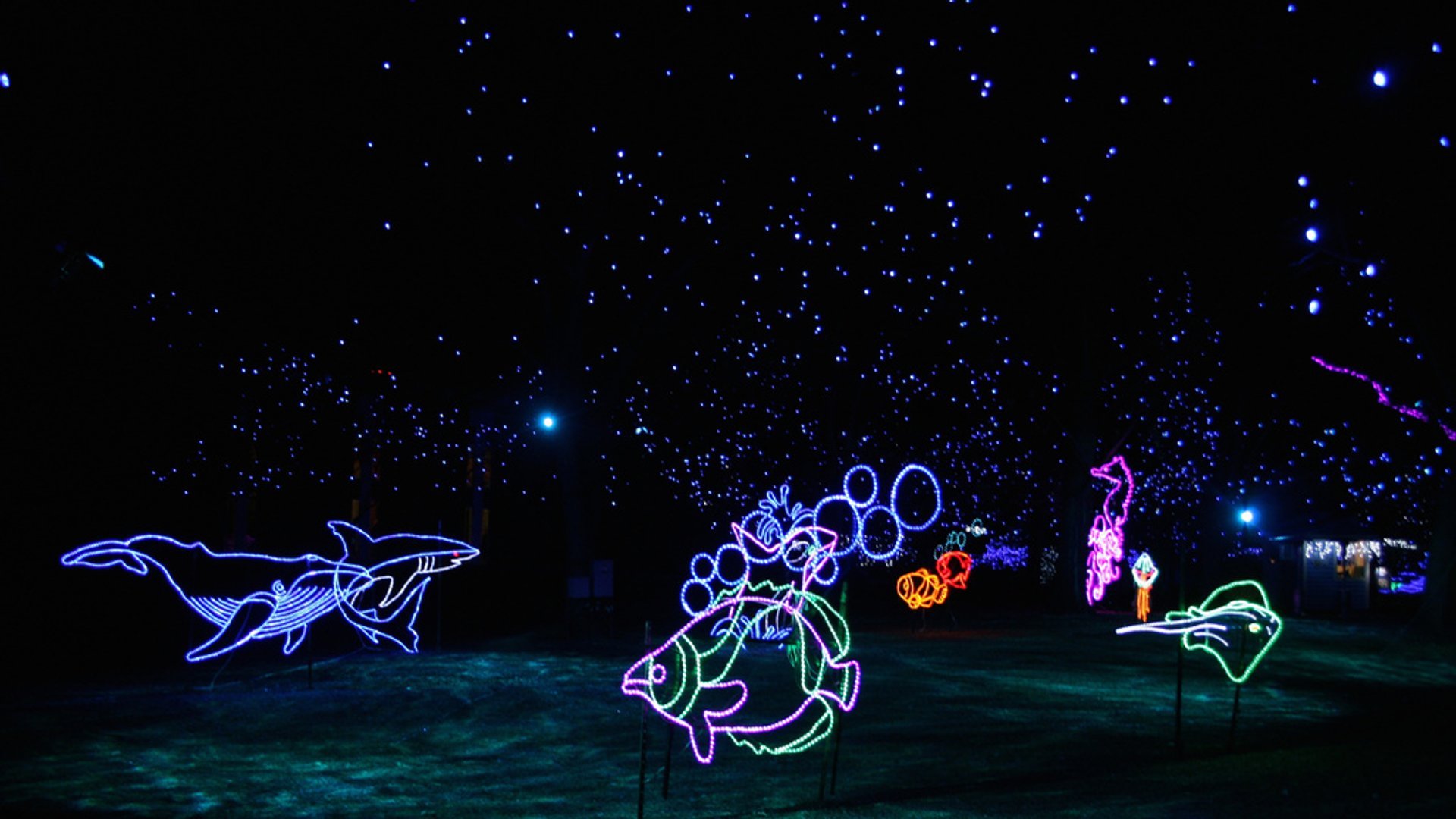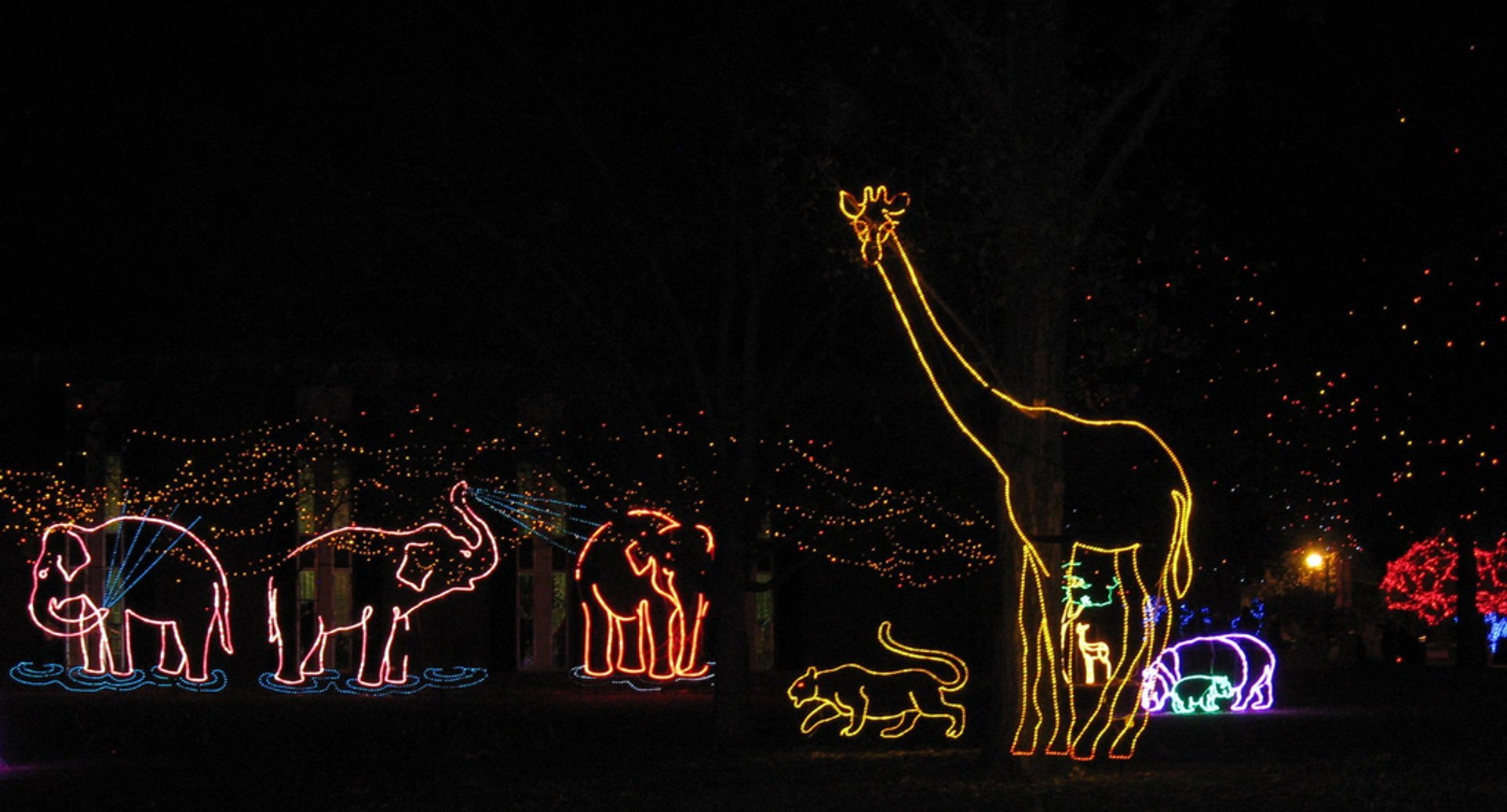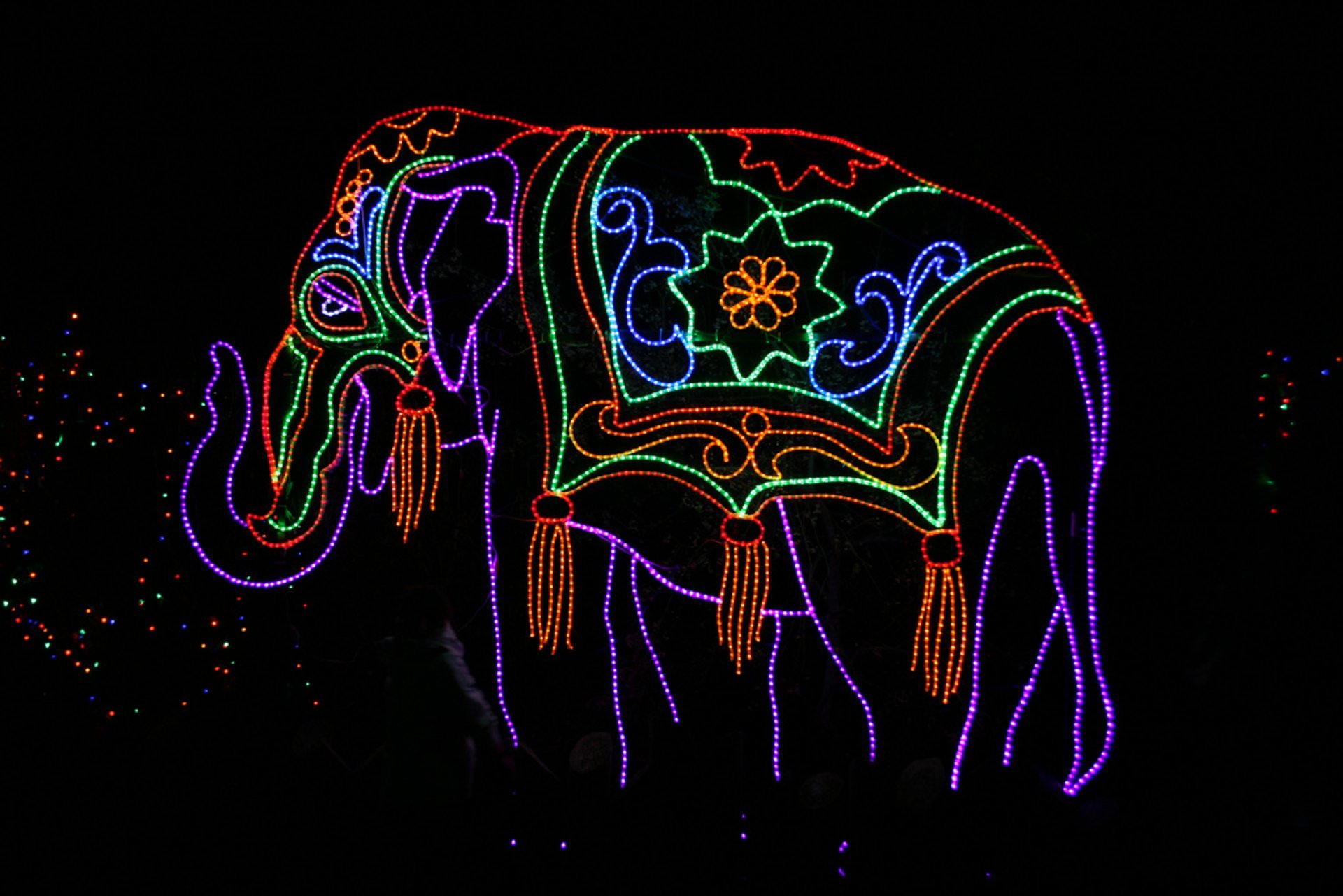 Downtown Denver Grand Illumination (November 27, 2020)
Downtown Denver Grand Illumination is a must-see during holidays. Starting from beautiful Union Station to the architectural masterpieces of Skyline Park, 16th Street Mall, Civic Center and the rest of downtown—everything is shimmering, sparkling and glowing. Union Station Lights are switched on at the annual Grand Illumination ceremony, featuring Santa, music, and jingles.
A Hudson Christmas (November–December, dates TBA)
Hudson Gardens & Event Center in Littleton, some 12 miles (19 km) southwest of Denver, hosts a dazzling holiday event—A Hudson Christmas. On select dates throughout December visitors can enjoy Christmas trees dancing to traditional holiday music, walk along the trails decorated with thousands of lights, and visit Santa.
Find hotels and airbnbs near Christmas Lights (Map)
Christmas Lights Featured in