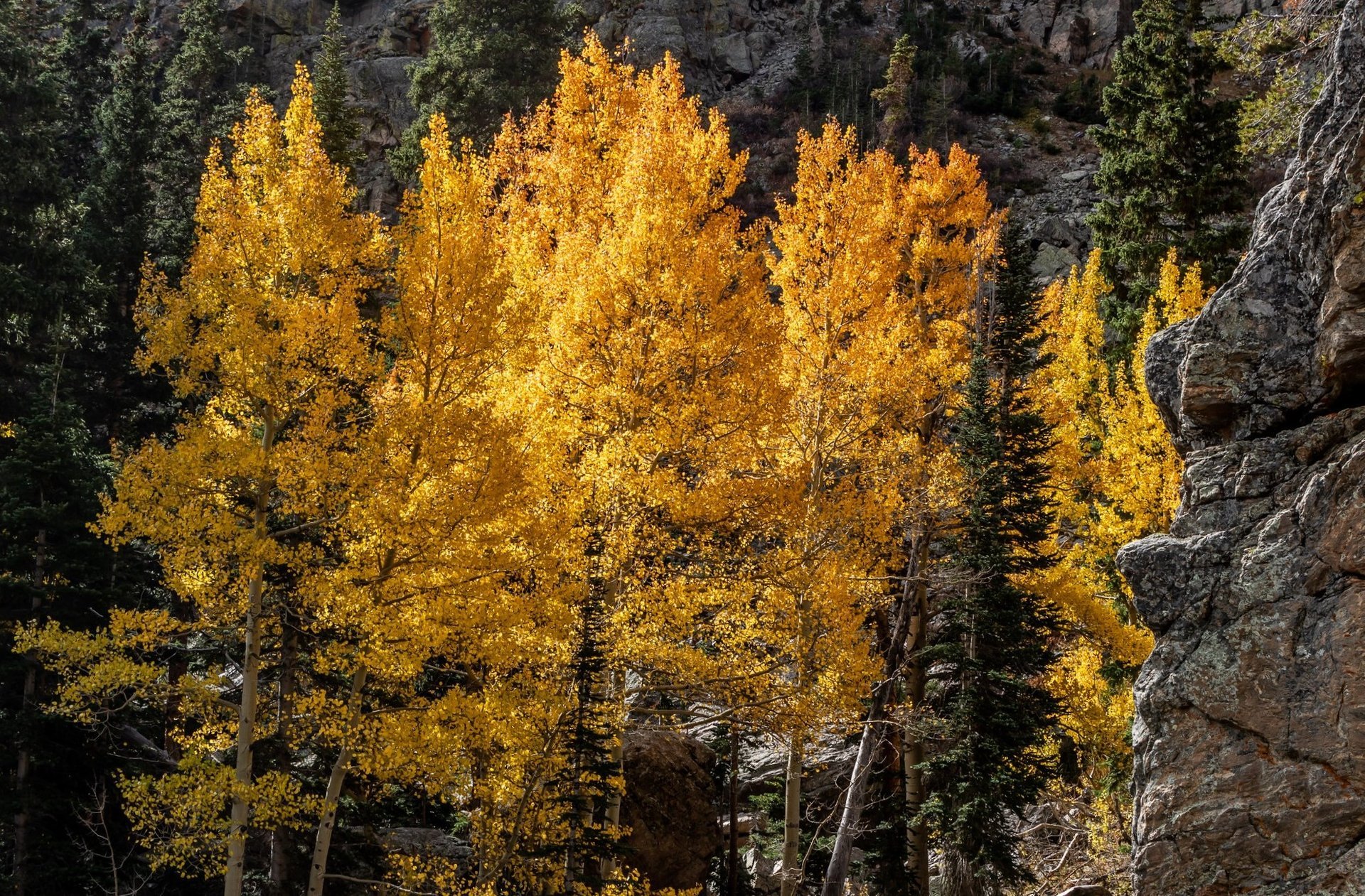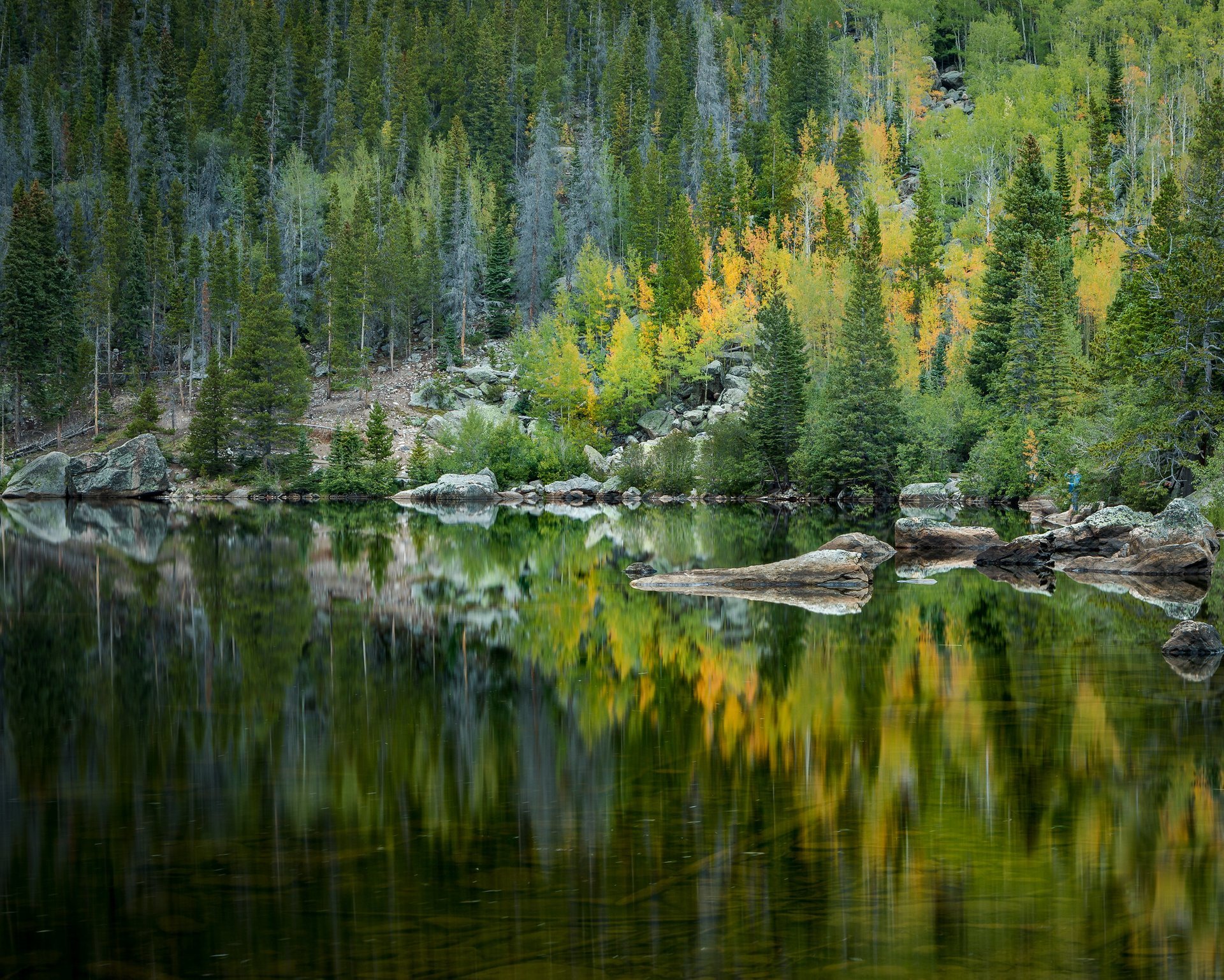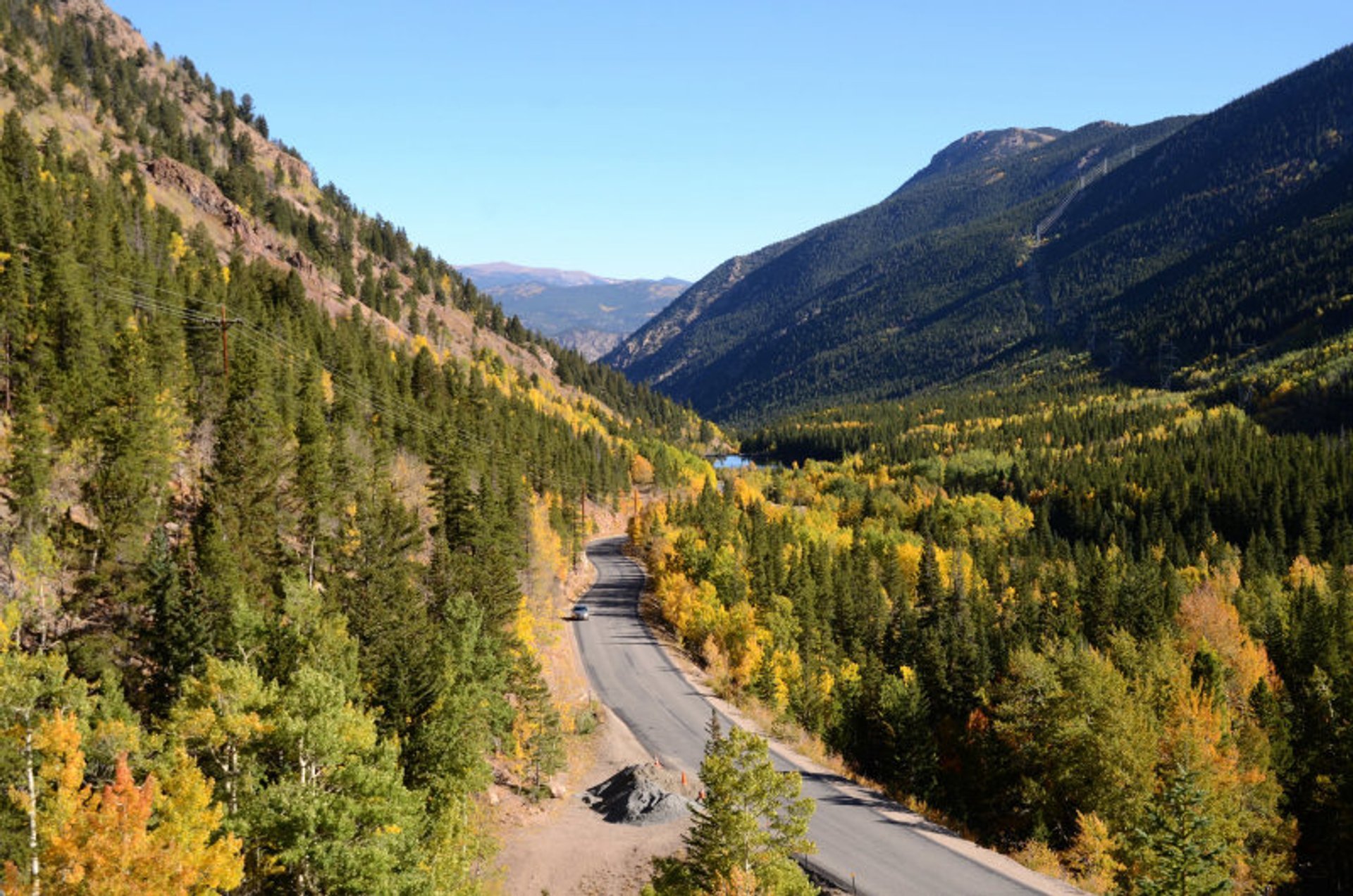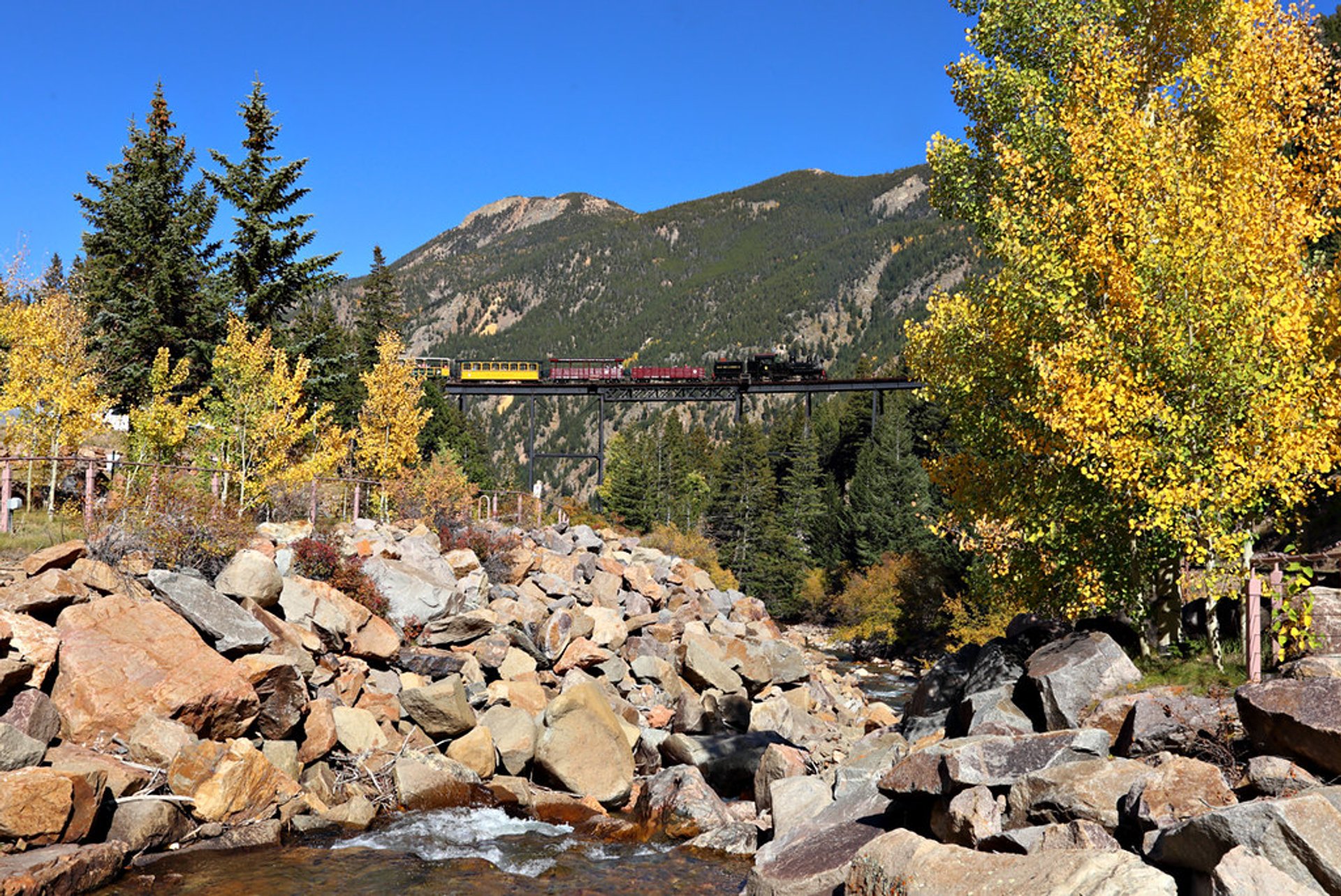 Fall aspens in Rocky Mountain National Park
The city of Denver, located in the South Platte River Valley, is surrounded by mountains. With five climate zones in close proximity to the city, Denver offers fall foliage displays in the mountains as early as in mid-September and in the foothills and plains as late as mid-November. In the city, you can see plenty of hackberries, sycamore, and English oak trees that show golden shades. Texas red oak adds scarlet and red accents throughout the parks. When you get to the mountains, aspens dominate the landscape, adding bright yellow streaks in the sea of evergreen spruces and firs.
Fall colors in Denver
Check out City Park, the largest one in Denver. The area features two lakes and a beautiful Mile High Trail that provides great views with fall colors. Another spot to check out is Washington Park, the second largest in the city. The park is a great place to walk among vivid oaks, traditional for Denver. Besides, you will find two lakes, and biking and running trails.
Best time to visit Denver for fall colors
The city welcomes fall foliage a bit later than the mountains. Leaves start to change color in October and stay flashy till mid-November. So there is plenty of time to enjoy over a hundred parks and recreational areas in Denver.
Fall colors near Denver
Rocky Mountain National Park fall colors
In just 1.5 hours by car, you can reach Rocky Mountain National Park, located 75 mi (120 km) northwest of the city. The fall foliage season starts here early due to high elevation. Mid-to-late September is the best time to enjoy leaf-peeping in the park. Take a ride on Bear Lake Road, which links Upper Beaver Meadows and Bear Lake. This 23 mi (36-km) road offers spectacular views as well as access to many hiking routes, campgrounds, picnic areas, and the Moraine Park Discovery Center. Peak to Peak Scenic Byway is the oldest in the state. In the fall, it showcases brilliant foliage throughout Rocky Mountain National Park and the Continental Divide.
Guanella Pass fall colors
About a one-hour drive from Denver, you can get to Guanella Pass at an elevation of 11,669 feet (3,557 m). The mountain pass is located in the Front Range of the Rockies of central Colorado between the towns of Georgetown and Grant. Take a drive on the most scenic roads in Colorado—the Guanella Pass Scenic Byway, connecting Interstate 70 and Highway 285. The paved road is most beautiful during the last two weeks of September during peak fall foliage season.
Georgetown Loop
Georgetown is located just an hour's drive west from Denver (40 mi or 64 km). To enjoy the sight of golden aspens, take a ride on the scenic Georgetown Loop Railroad in a vintage steam train. The train passes aspen-filled mountains, picturesque creeks, and canyons. The trip starts at Devil's Gate Depot in Georgetown takes you to Silver Plume.
More fall foliage hikes and drive ideas in Colorado are available here.
Find hotels and airbnbs near Denver Fall Colors (Map)