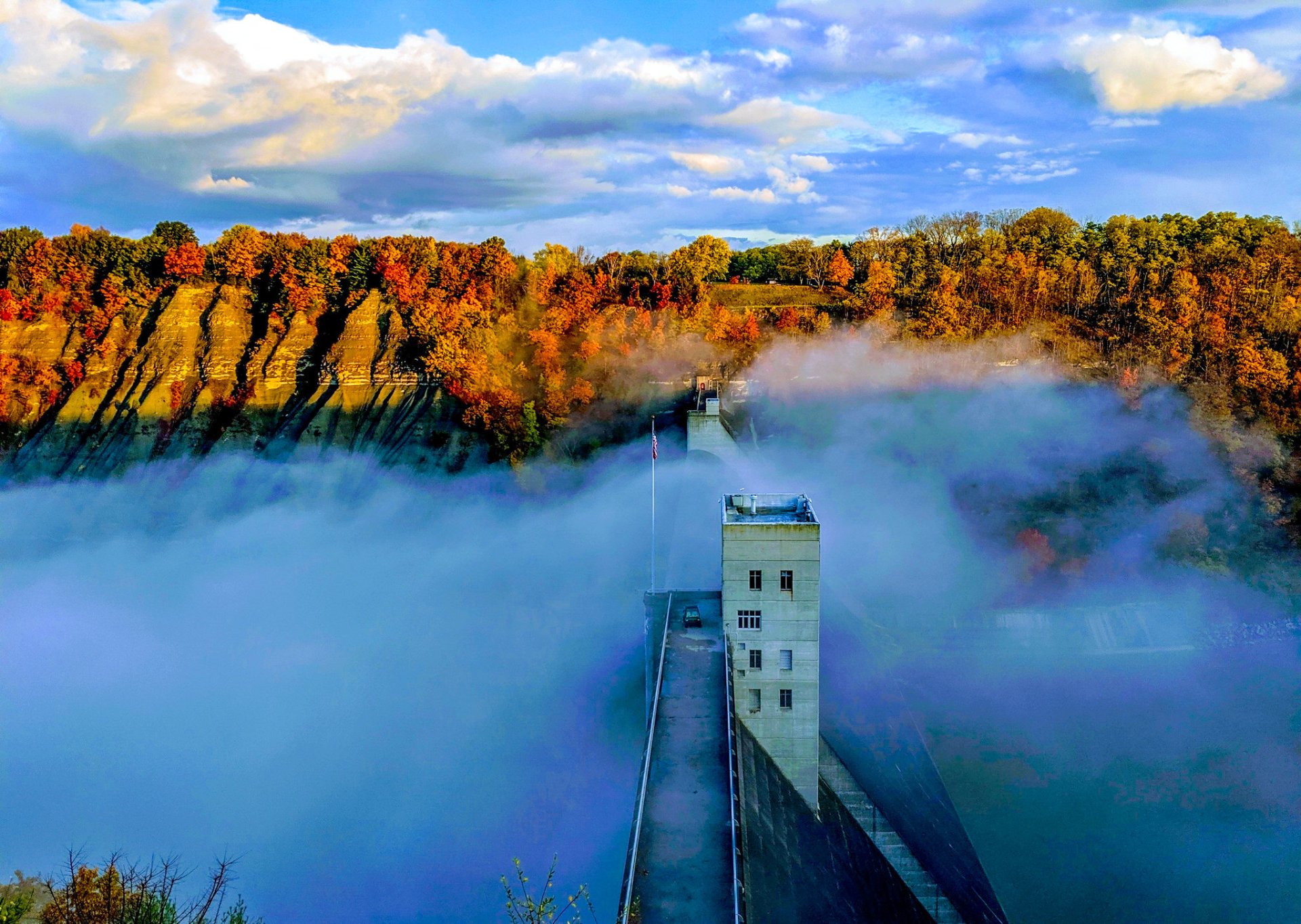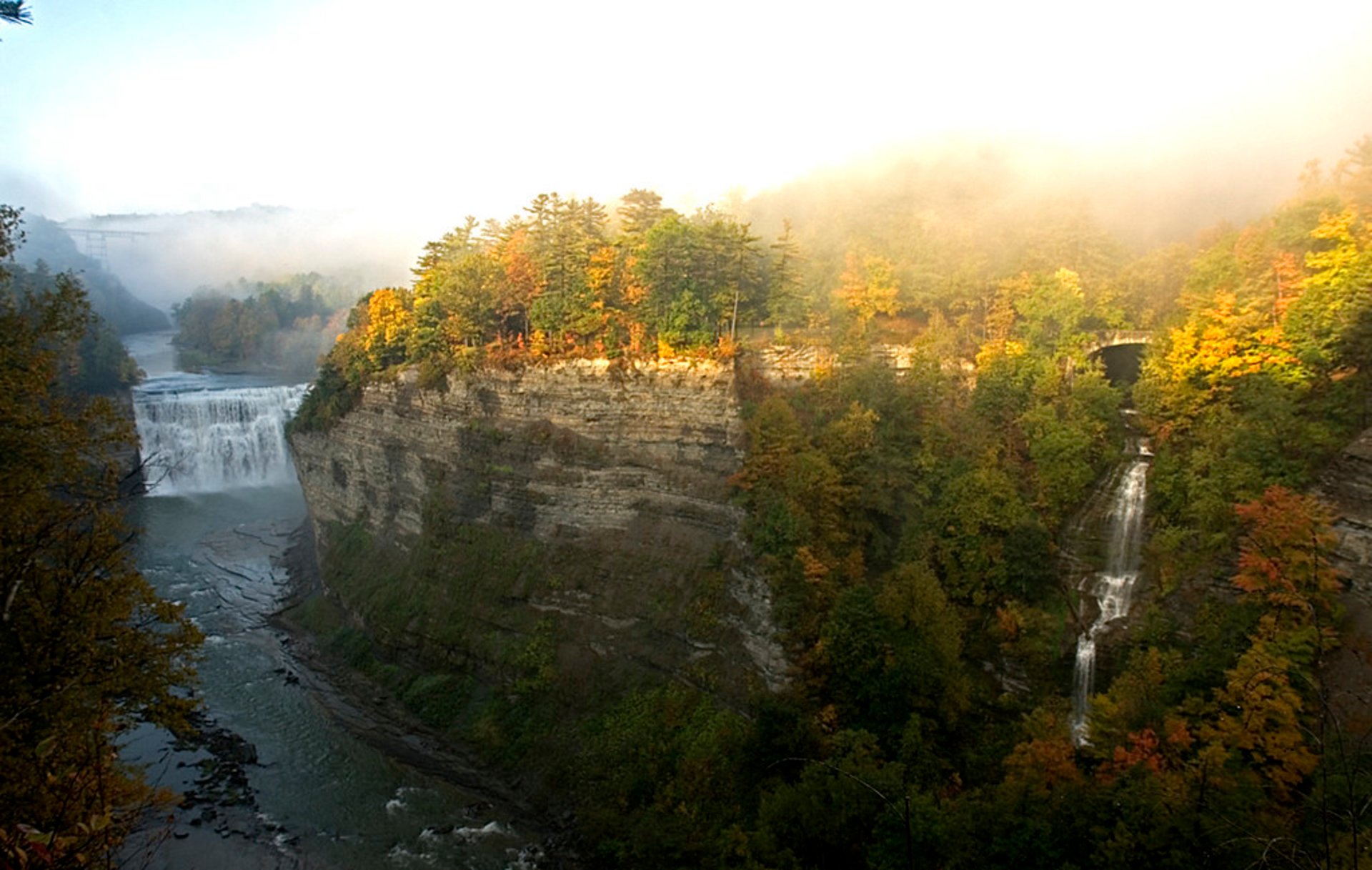 Mount Morris Dam and Letchworth State Park in New York the morning
Letchworth State Park offers all conditions for an amazing leaf-peeping adventure. The park can boast many hiking trails, breathtaking waterfalls, scenic winding roads, and spectacular golden fall foliage. In addition, you don't want to miss such destinations as Inspiration Point, Upper Falls, Middle Falls, as well as numerous amazing cliffs and overlook points. You'll be able to get the feel of real fall vibe, at these spots.
When to see fall foliage in Letchworth State Park
While the first leaves on Letchworth Park start turning gold as early as September, this month isn't the perfect fall foliage time in New York State. If you want to see Letchwork trees and bushes at their peak of color and autumn magnificence, you should go there from early- to mid-October. During this time, there are the most reds, oranges, and yellows to delight your eye.
Entrance fee
During the cold season, the Letchworth State Park administration charges you a fee. Entering the area every day until October 24th will cost you $10. After this date, you'll only have to pay for entrance if you come on the days of weekend.
Tips
Please keep in mind that the park is extremely busy on weekends and, when the area gets overcrowded, the administration must close it. In other words, chances are that you simply won't be able to enter the park, so if you can, plan your trip anywhere from Monday through Friday. Plus, it is important to book your accommodation in advance as Letchworth is very busy this time of year.
Find hotels and airbnbs near Letchworth State Park Fall Foliage (Map)