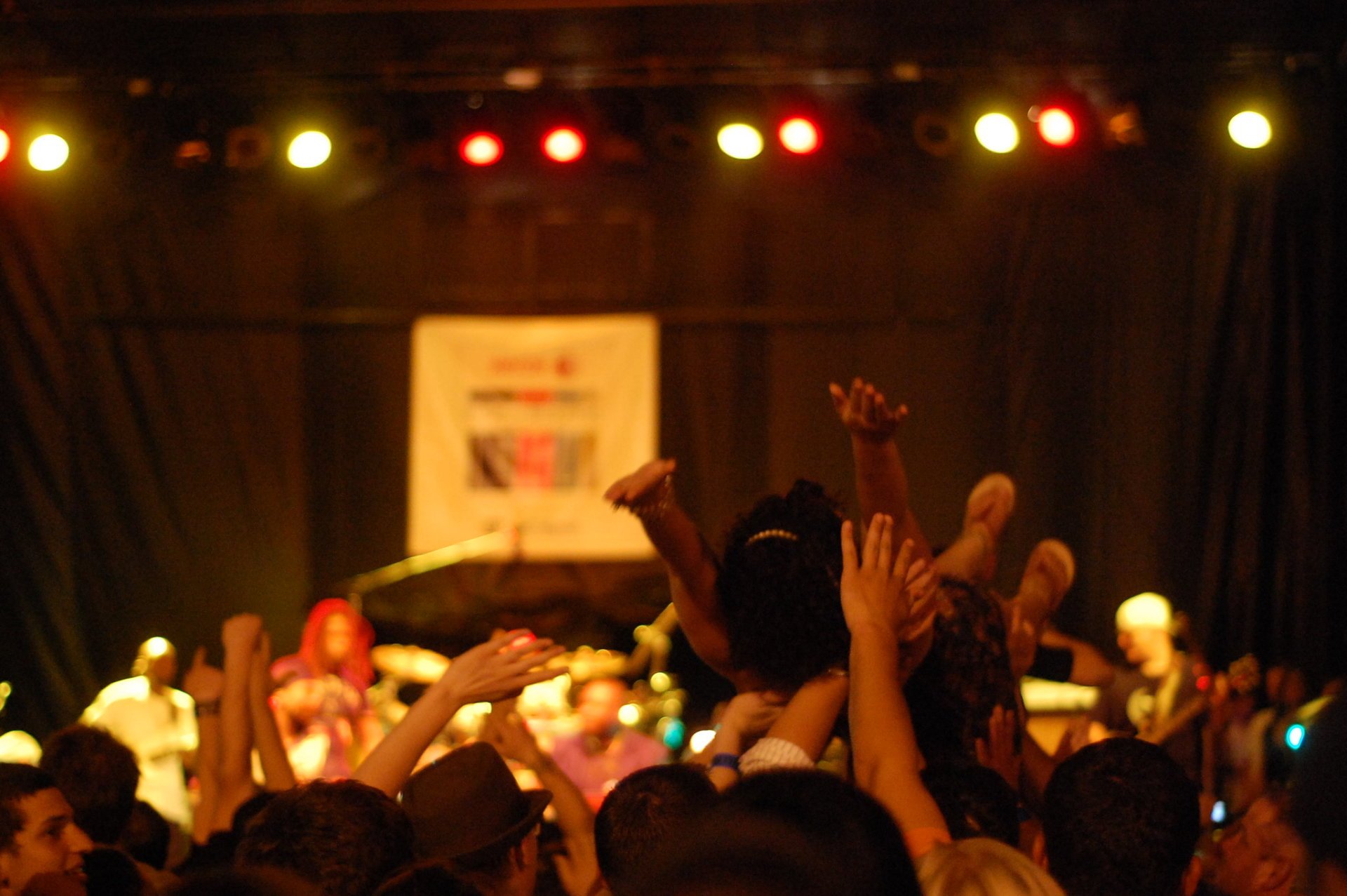 Rochester International Jazz Festival
Rochester International Jazz Festival is an annual music event, held in Rochester, New York. The fest is a multi-day celebration of jazz culture that presents world-class performers from around the globe and attracts thousands of visitors in June of each year. So, let's explore the ins and outs of it!
Venue
The festival takes place across multiple venues in downtown Rochester, including the city's Central Library, The Little Theatre, Kodak Hall, Hyatt Regency Grand Ballroom, and others. There are approximately 20 amazing locations across the city's downtown, each with its own purpose and vibe.
Entertainment
Jazz musicians from all over the world, including local, national, and international artists, are annually featured in the event. Some of the greatest names in the business, including Bonnie Raitt, Artimus Pyle Band, and Bruce Hornsby & The Noisemakers, have sung at the festival throughout the years. The event includes classic jazz performances as well as fusion, blues, and Latin jazz. Therefore, everyone can enjoy their favorite music.
One of the distinctive features of the RIJF is that in addition to showcasing established jazz musicians, it offers a platform for up-and-coming jazz singers. The festival conducts several educational activities and workshops for aspiring musicians as part of its strong commitment to developing and supporting emerging jazz artists.
Tickets & Tips
The RIJF provides a variety of food and drink options, as well as merchandise. The festival is popular for its lively environment and draws attendees of all ages, including jazz enthusiasts and families seeking a fun day out. Tickets can be bought online and at the RIJF Ticket Shop (opens about two weeks before the festival). Prices are pretty low, so feel free to head to the event's official website and choose an option that suits you best. In addition, remember to book your accommodation in advance as the city gets extremely busy during fest dates, and all hotels will probably be booked solid. Other than that, you'll be good to go!
Find hotels and airbnbs near Rochester International Jazz Festival (Map)