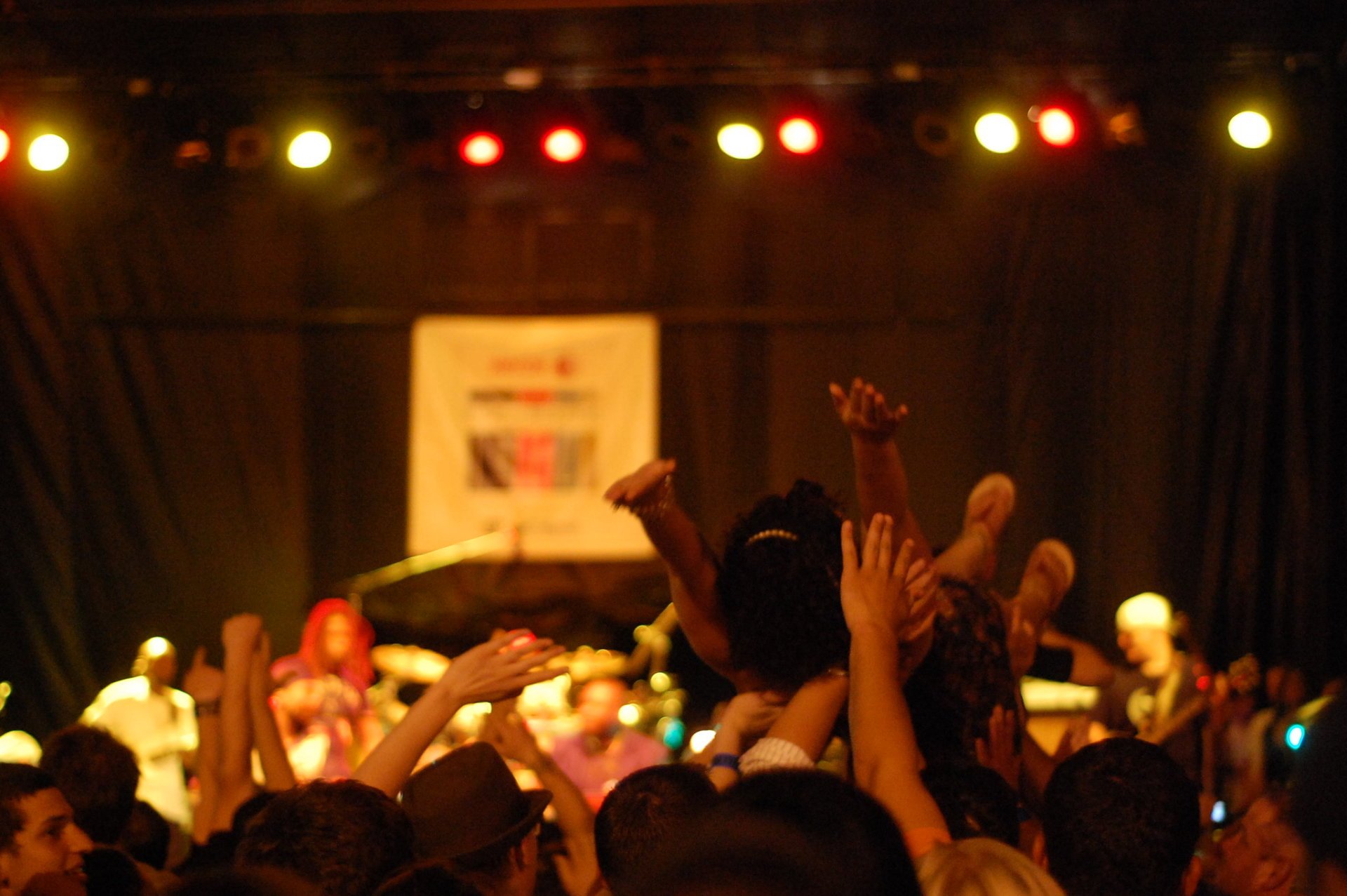 Rochester International Jazz Festival
Rochester International Jazz Festival é um evento musical anual, realizado em Rochester, Nova Iorque. O festival é uma celebração multi-dia da cultura jazz que apresenta artistas de classe mundial de todo o mundo e atrai milhares de visitantes em junho de cada ano. Então, vamos explorar as entradas e saídas dele!
Locais
O festival tem lugar em vários locais no centro de Rochester, incluindo a Biblioteca Central da cidade, The Little Theatre, Kodak Hall, Hyatt Regency Grand Ballroom, e outros. Existem aproximadamente 20 locais incríveis em toda a cidade do centro, cada um com seu próprio propósito e vibração.
Entretenimento
Músicos de jazz de todo o mundo, incluindo artistas locais, nacionais e internacionais, são apresentados anualmente no evento. Alguns dos maiores nomes do negócio cantaram no festival ao longo dos anos. Por exemplo, Bonnie Raitt, Artimus Pyle Band, Bruce Hornsby & The Noisemakers, e outros. O evento inclui performances de jazz clássico, bem como fusão, blues e jazz latino. Portanto, todos podem desfrutar de sua música favorita.
Uma das características distintivas do RIJF é que, além de mostrar músicos de jazz estabelecidos, oferece uma plataforma para músicos de jazz em up-and-coming. O festival realiza várias atividades educativas e workshops para aspirantes músicos como parte de seu forte compromisso para desenvolver e apoiar artistas de jazz emergentes.
Bilhetes e Dicas
O RIJF oferece uma variedade de opções de alimentos e bebidas, bem como mercadorias. O festival é popular por seu ambiente animado e atrai participantes de todas as idades, incluindo entusiastas de jazz e famílias que procuram um dia divertido para fora. Os bilhetes podem ser comprados online e na loja de bilhetes RIJF (abre cerca de duas semanas antes do festival). Os preços são bastante baixos, então sinta-se livre para ir para o site oficial do evento e escolher uma opção que se adequa melhor. Além disso, lembre-se de reservar seu alojamento com antecedência como a cidade fica extremamente ocupada durante as datas do festival, e todos os hotéis provavelmente serão reservados sólido. Para além disso, podes ir-te embora!
Encontre hotéis e airbnbs perto de Festival Internacional de Jazz de Rochester (mapa)