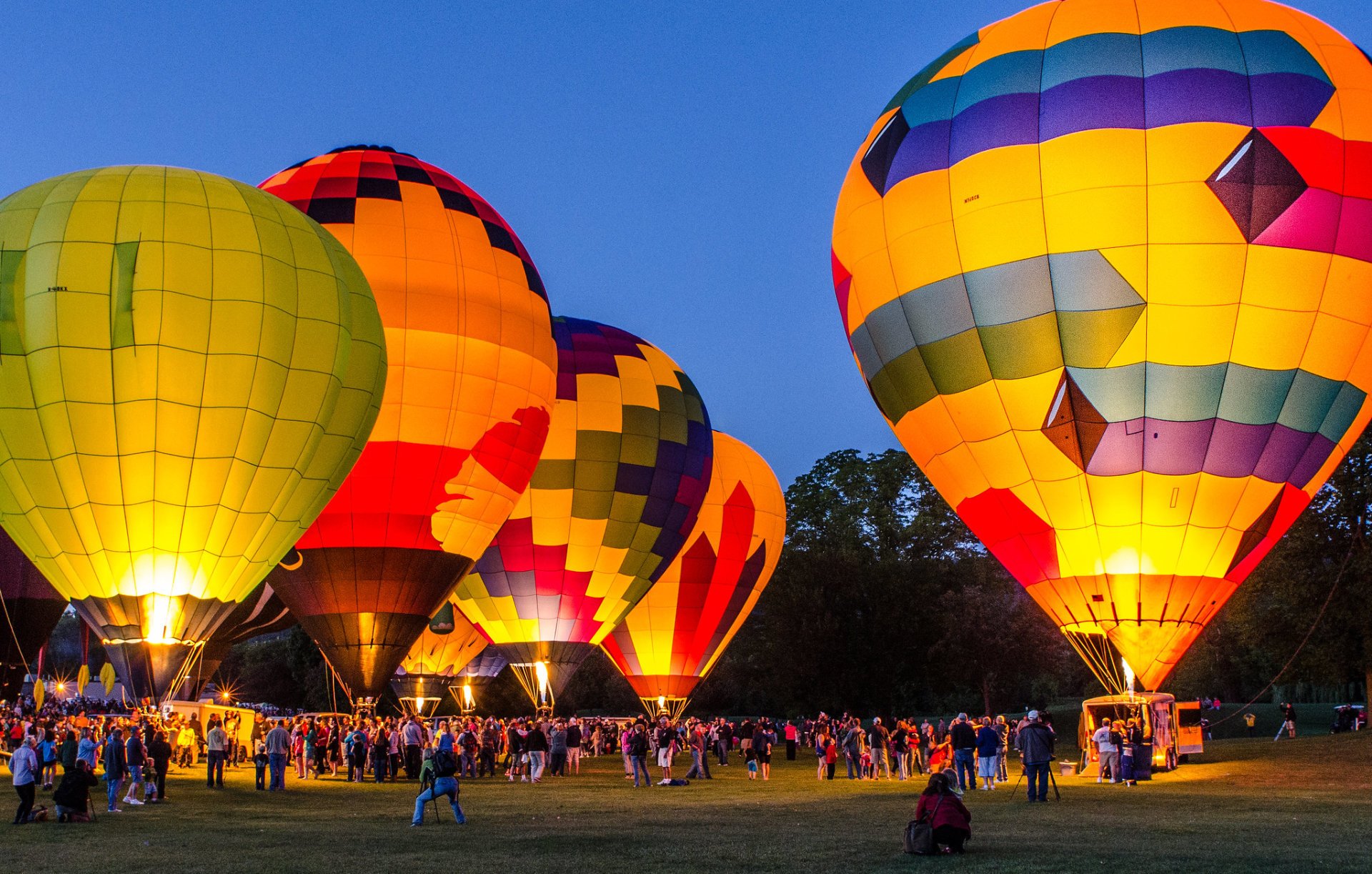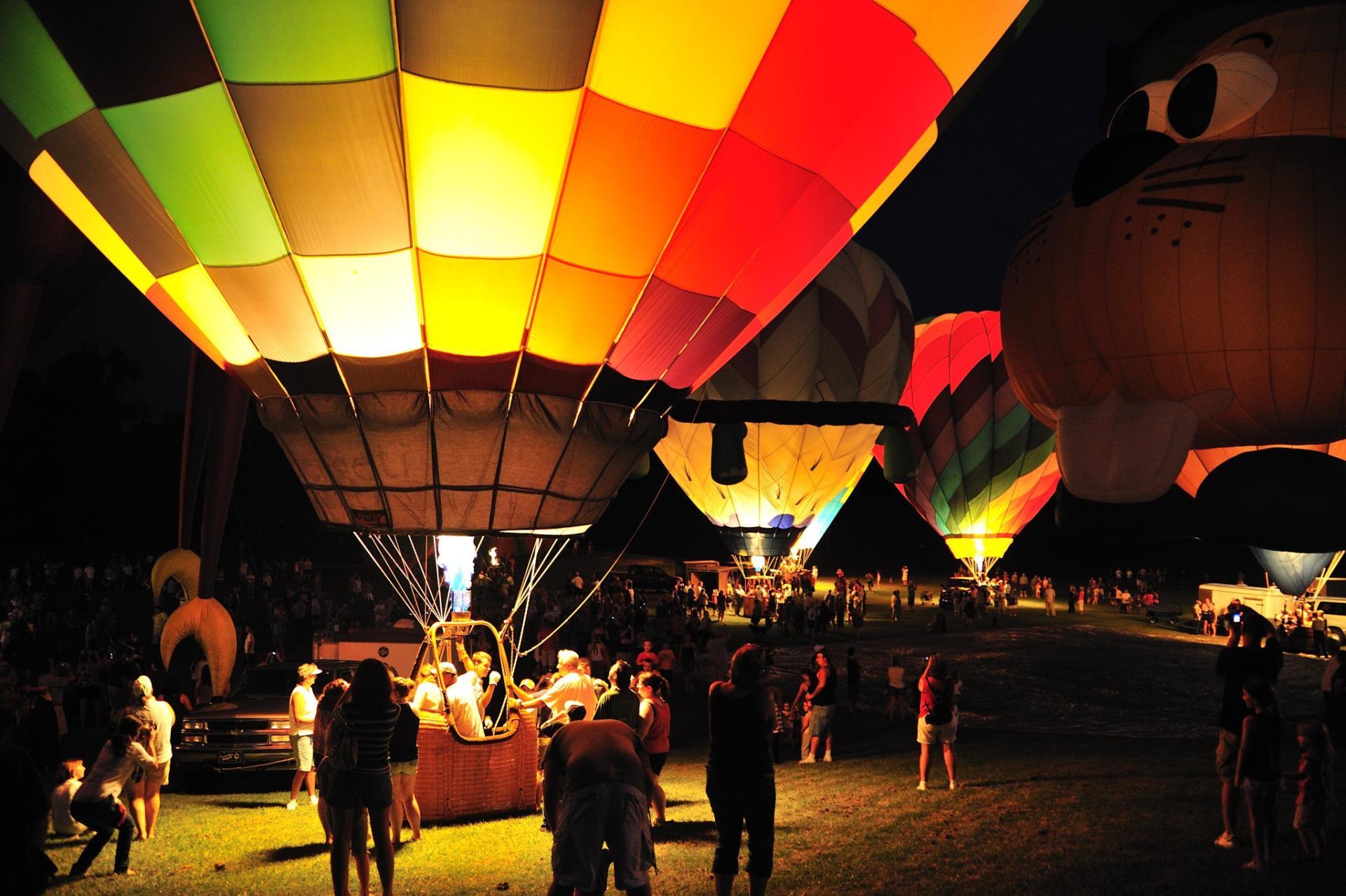 ©
Best Viewed in Albums View
New York State Festival of Balloons (NYSFOB) afirma estar entre as melhores tradições locais do dia do trabalho fim de semana. Realizado no Aeroporto Municipal de Dansville, o evento também é conhecido simplesmente como Dansville Balloon Fest. As atividades começam na sexta-feira à noite e continuam na segunda-feira pela manhã. Os destaques incluem seis lançamentos programados de balões de ar quente, passeios de balões amarrados, um show de carros, vendedores de artesanato, uma praça de comida, entretenimento ao vivo, diversão infantil, e muita diversão para toda a família. Mas o prêmio para o melhor prazer da multidão vai para o Dansville Balloon Glow. Consulte o site oficial nos Recursos Externos para obter horários e atualizações detalhadas.
Admissão ao New York State Festival of Balloons
Admissão diária ao Dansville Balloon Festival é apenas $5 para adultos e grátis para crianças com idade igual ou inferior a 12 anos. A ocasião atrai anualmente mais de 30.000 espectadores. Graças a um grande sucesso, seus organizadores compartilham uma parte de seus lucros para várias organizações de caridade e outras organizações.
História do Dansville Balloon Festival
O New York State Festival of Balloons tem suas raízes do Greit Balloon Rallye de Dansville, fundado em 1982. A família Allen de Dansville toma o crédito por transformar o pequeno caso em uma celebração em grande escala da NYSFOB, que foi designada como tal pela Legislatura do Estado de Nova Iorque em 1997.
Encontre hotéis e airbnbs perto de New York State Festival of Balloons (mapa)