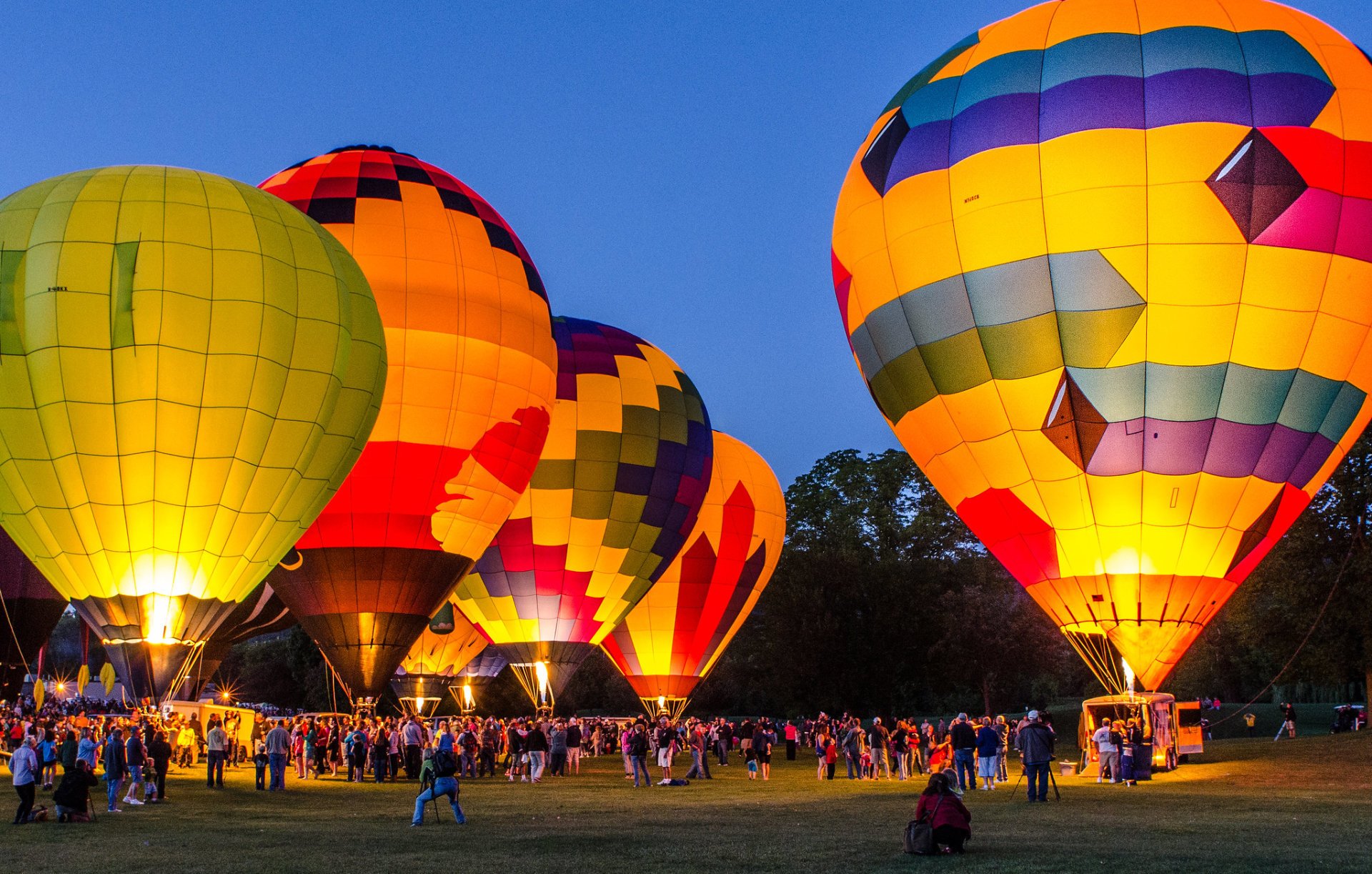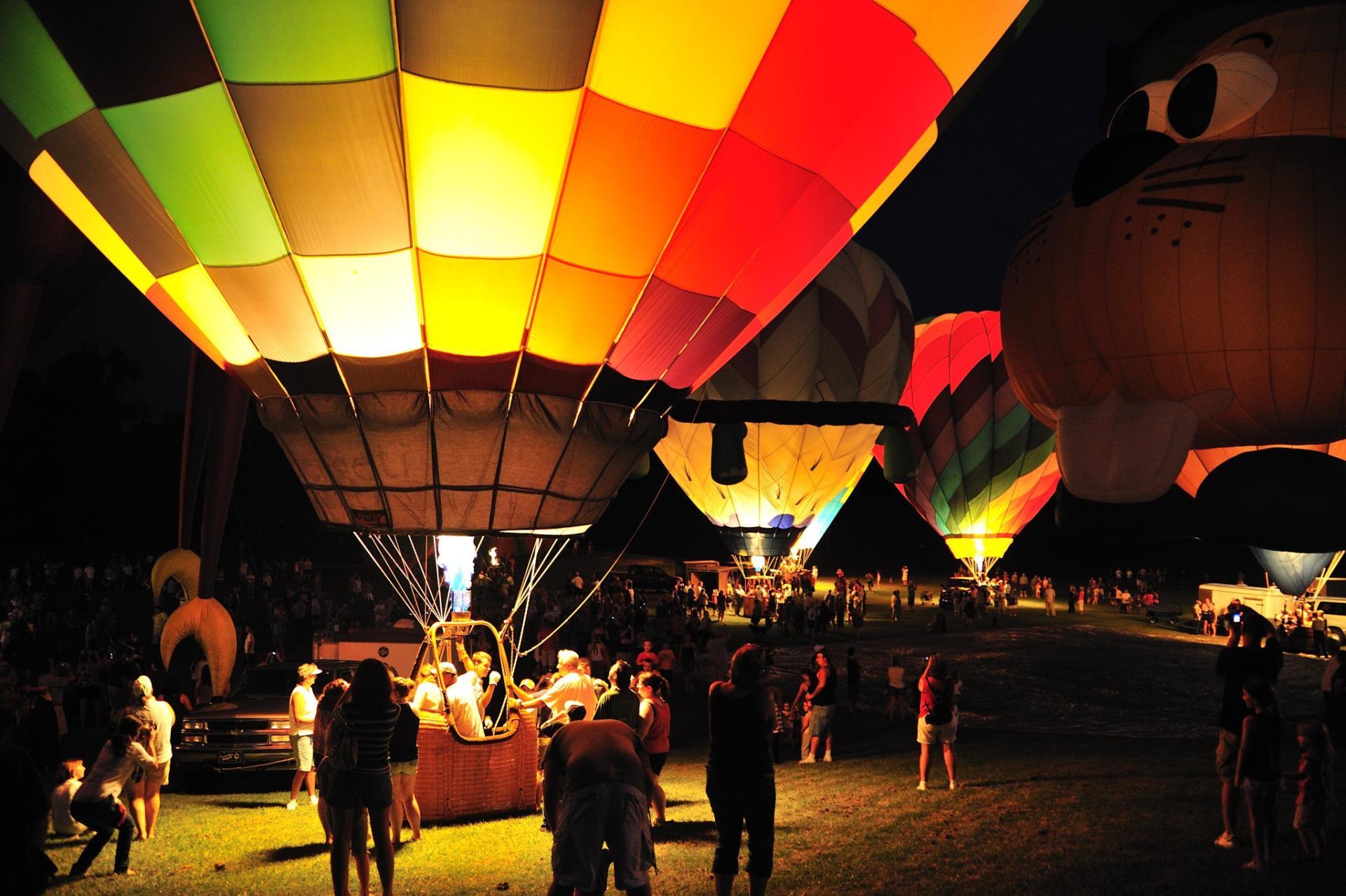 ©
Best Viewed in Albums View
Siehe Unterkünfte in der Nähe
Das New York State Festival of Balloons (NYSFOB) behauptet, zu den besten lokalen Labor Day-Wochenendetraditionen zu gehören. Die Veranstaltung wurde am Dansville Municipal Airport abgehalten und ist auch als einfach Dansville Balloon Fest bekannt. Die Aktivitäten beginnen am Freitagabend und fahren bis Montagmorgen fort. Zu den Highlights gehören sechs geplante Heißluftballon-Starts, festgebundene Ballonfahrten, eine Autoschau, Craft-Anbieter, ein Food Court, Live-Entertainment, Kinder-Vergnügungen und jede Menge Spaß für die ganze Familie. Aber der Preis für den besten Publikums-Parcours geht an den Dansville Balloon Glow. Konsultieren Sie die offizielle Website in den externen Ressourcen, um detaillierte Zeitpläne und Updates herauszufinden.
Einlass zum New York State Festival of Balloons
Tageseintritt zum Dansville Balloon Festival ist nur $5 für Erwachsene und kostenlos für Kinder ab 12 Jahren. Der Anlass zieht jährlich mehr als 30.000 Zuschauer an. Dank eines so großen Erfolges teilen ihre Organisatoren einen Teil ihrer Gewinne an verschiedene Wohltätigkeitsorganisationen und andere Organisationen.
Die Geschichte des Dansville Balloon Festivals
Das New York State Festival of Balloons geht auf Dansvilles Greit Balloon Rallye zurück, die 1982 gegründet wurde. Die Allen-Familie von Dansville nimmt die Ehre für die Umwandlung der kleinen Affäre in eine großangelegte Feier des NYSFOB, die 1997 von der New Yorker Staatsgesetzgebung als solche bezeichnet wurde.
Finde Hotels und Airbnbs in der Nähe von New York State Festival of Balloons (Karte)