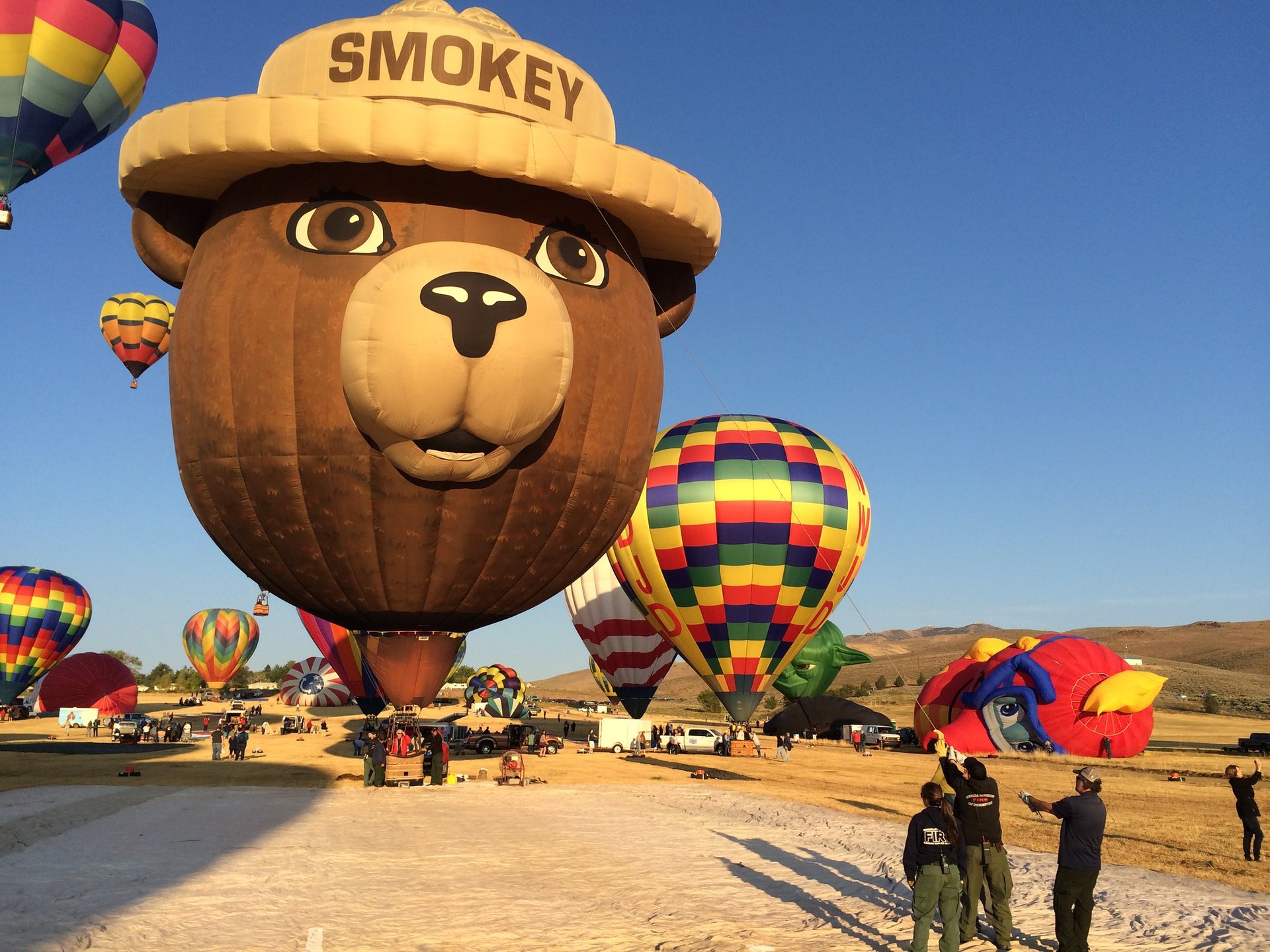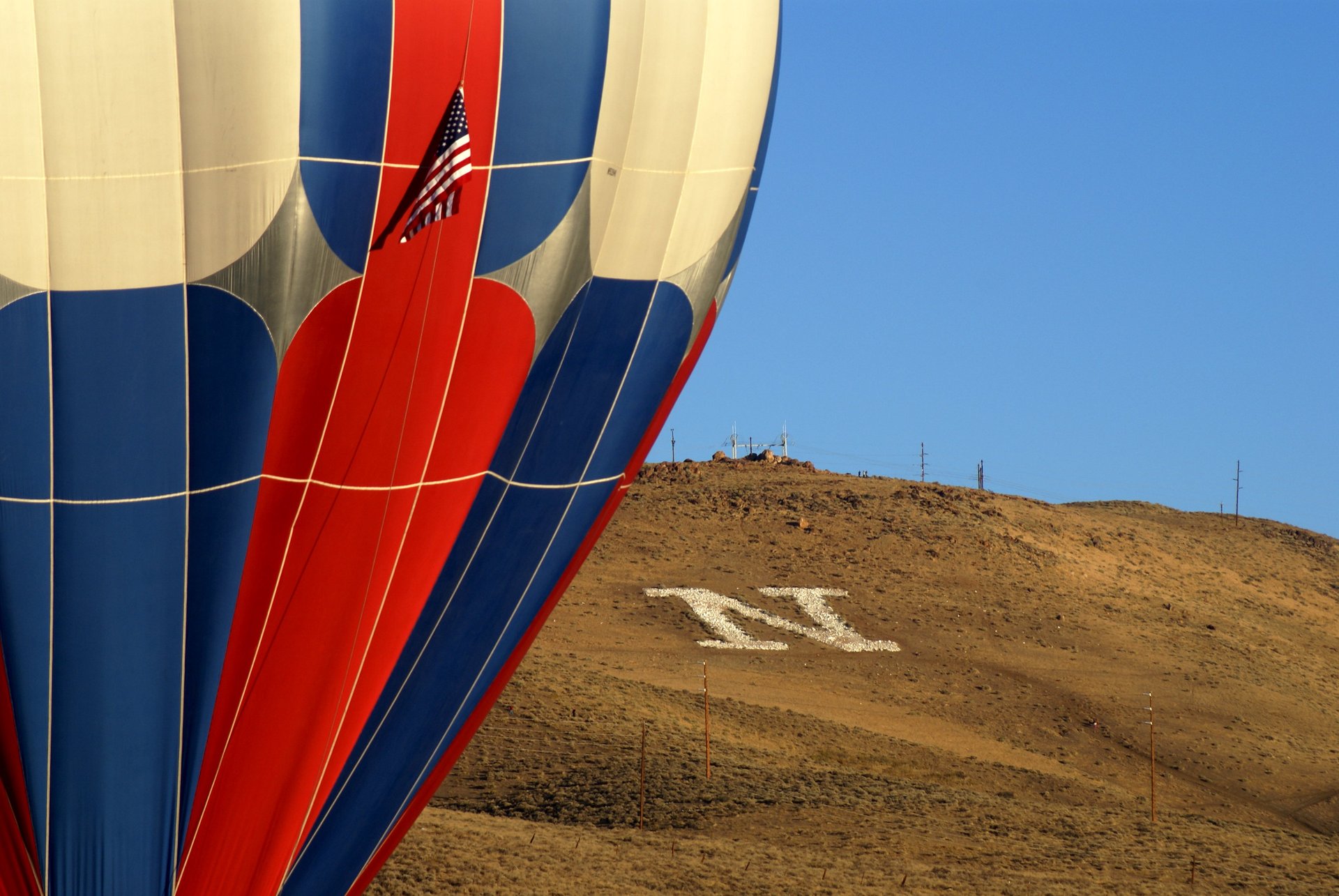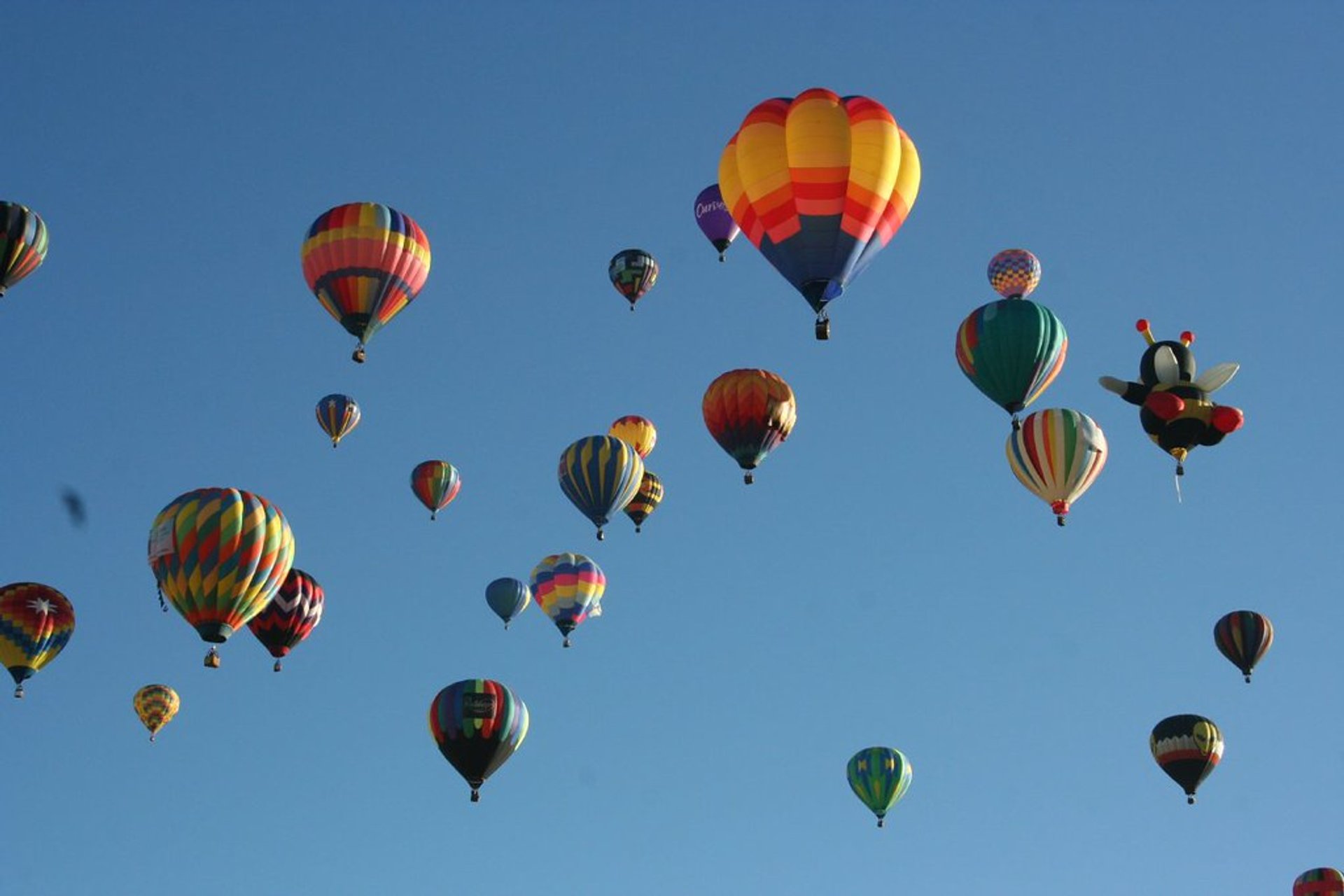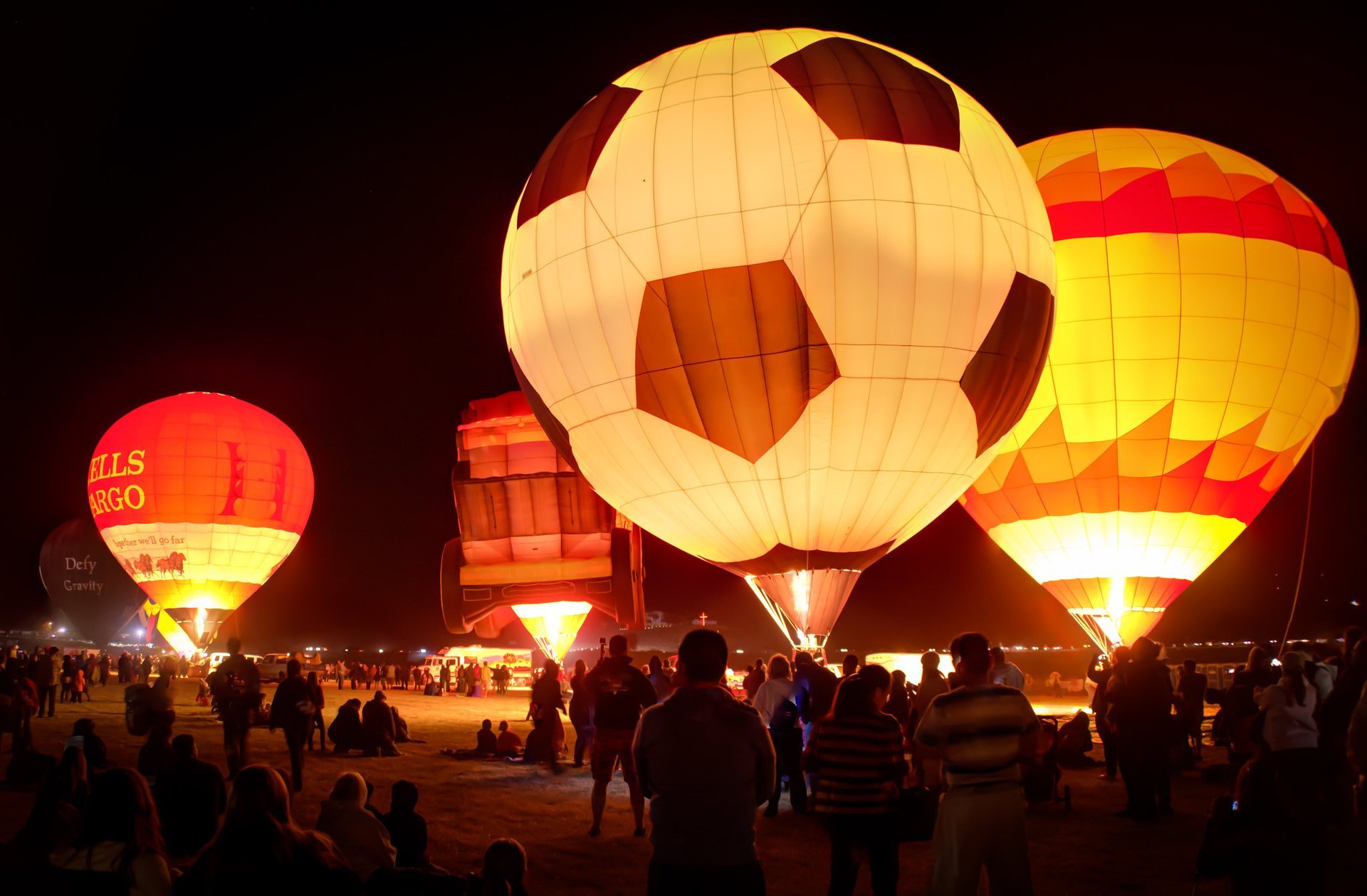 The Great Reno Balloon Race findet jährlich im September im Rancho San Rafael Regional Park in Reno, Nevada statt. Diese massive Ballon-Feier verfügt über etwa 100 Heißluftballons. Über 120.000 Menschen besuchen jedes Jahr das viertägige Festival. Das Great Reno Balloon Race, das seit 1982 stattfindet, wurde zu einem international renommierten Event, das zum "Best Special Event in Reno" und zum "Best Special Event in Northern Nevada" gewählt wurde.
Neben dem Start von Heißluftballons bietet das Festival Live-Musik und Unterhaltung. Die wichtigsten Highlights des Festivals sind Mass Ascension Launch, die um 7:00 Uhr beginnt. Beobachten Sie über 100 Ballons, die vom Rancho San Rafael Park aus aufsteigen und den Himmel mit leuchtenden Farben bedecken. Nach dem Massenaufstieg werden festgebundene Fahrten für Kinder zur Verfügung stehen.
Die Glow Show ist ein weiteres Muss, das in der Morgendämmerung stattfindet. Ausführen eines Ballons im Dunkeln ist eine gefährliche Aufgabe und erfordert viel Erfahrung. Es mag schwer sein, um 5 Uhr morgens am Samstag und Sonntag zum Festival zu kommen, aber der Anblick von über 35 Ballons, die funkeln und funkeln, ist es definitiv wert!
The Great Reno Balloon Race's Tissue Paper Balloon Launch ist ein Community-Event, bei dem 2.000 Schüler starten bunte handgemachte Heißluftballons, die sie selbst gemacht.
Für diejenigen, die lieber auf dem Boden bleiben, als in den Himmel zu gehen, gibt es viele Dinge zu tun, als auch. Die Anbieter von Balloon Boulevard bieten Kunsthandwerk, Kunst, Souvenirs, Essen und Getränke. Es gibt auch GRBR Kleidung und Erinnerungsstücke.
Finde Hotels und Airbnbs in der Nähe von The Great Reno Balloon Race (Karte)