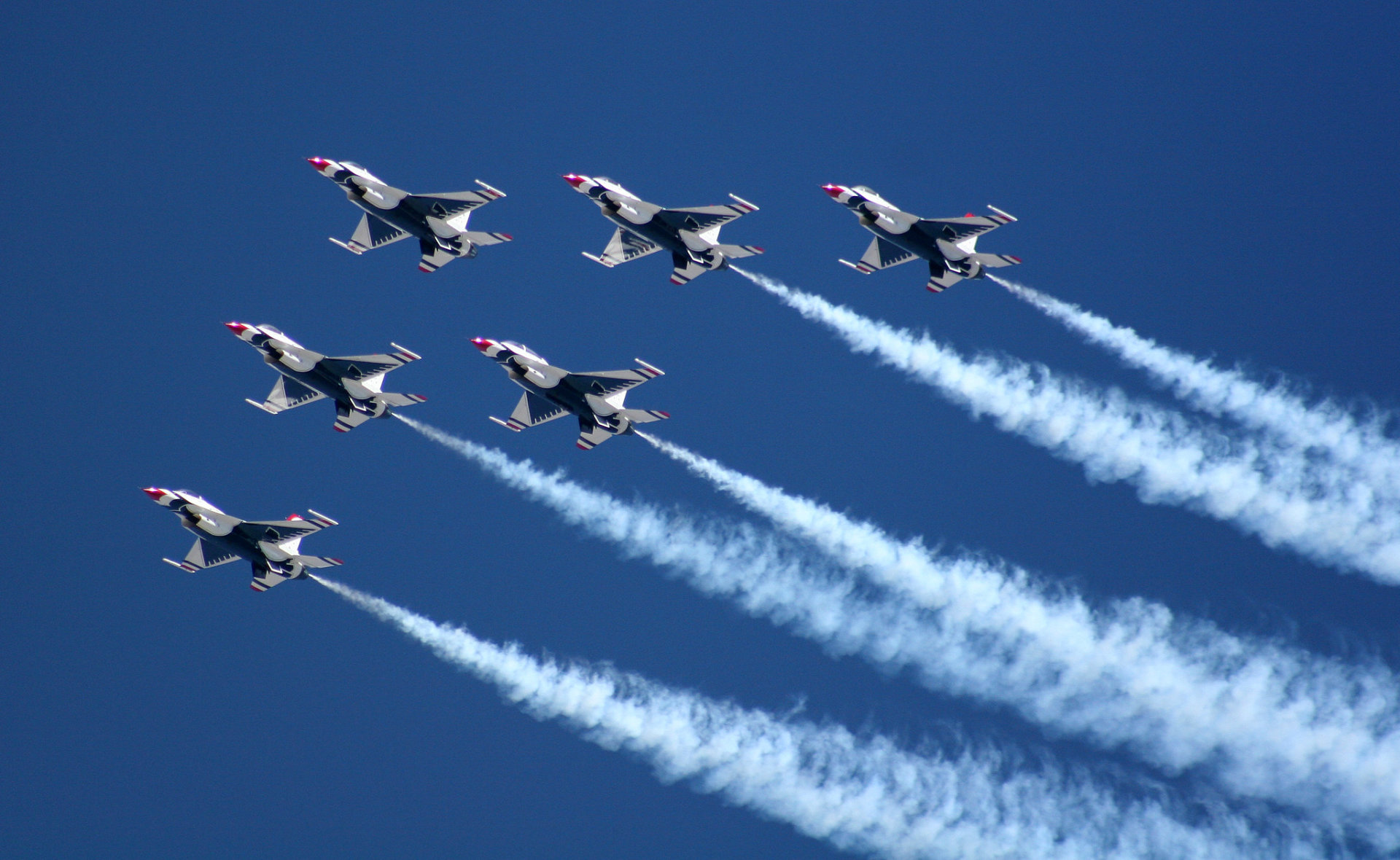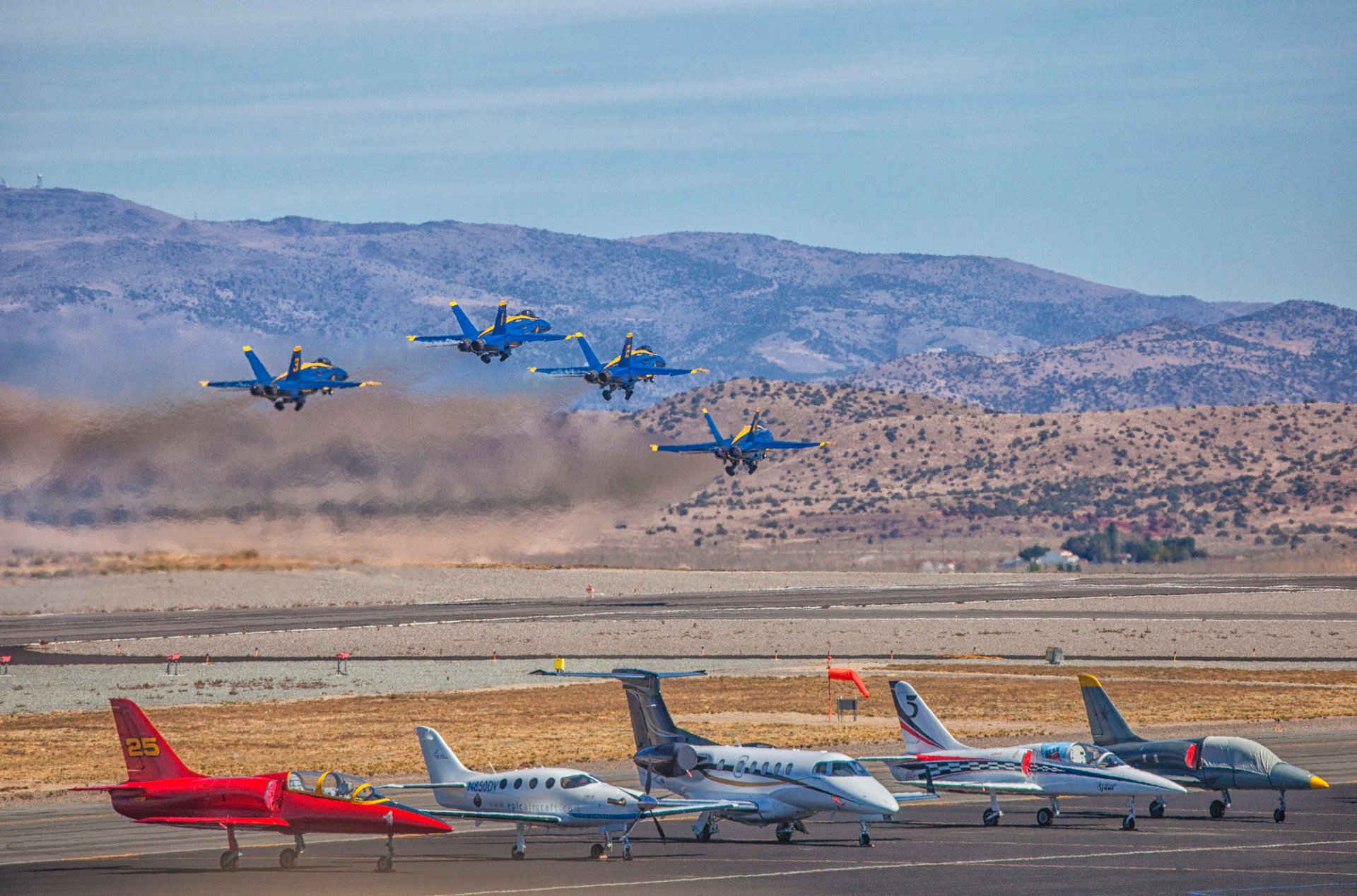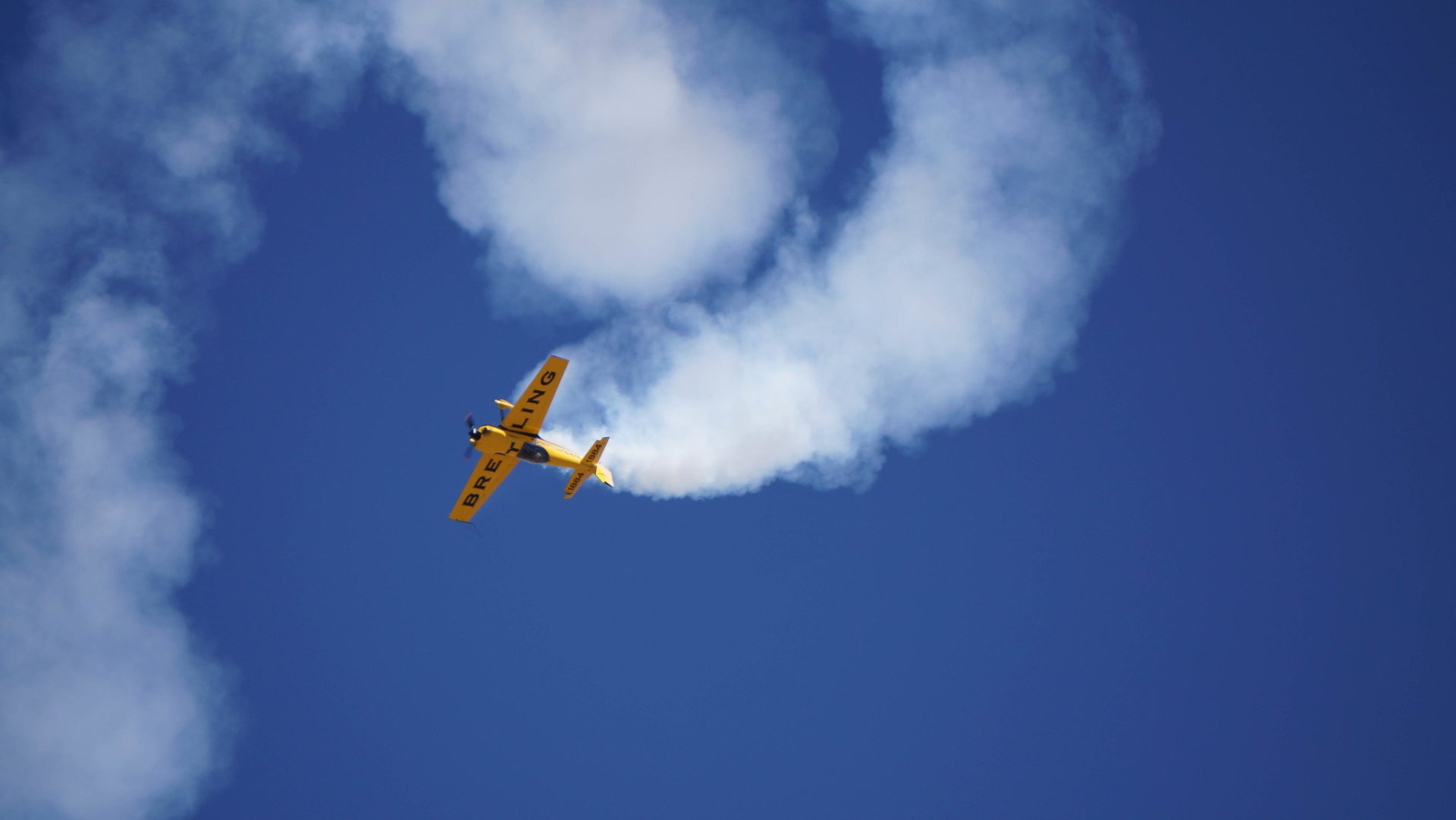 USAF Thunderbirds at Reno Air Races
Siehe Unterkünfte in der Nähe
Die STIHL National Championship Air Races oder Reno Air Races sind eine mehrtägige Veranstaltung, die im September auf dem Flughafen Reno-Stead (Stead Field) stattfindet. Reno ist der einzige Ort der Welt, wo Sie diese Art von Wettbewerb sehen können. Es verfügt nur über die besten und wagemutigsten Piloten aller Zeiten. Ihr Herz wird schlagen, während Sie Zeuge der brüllenden Flugzeuge Geschwindigkeit Seite an Seite bei 500 Meilen pro Stunde (800 kmph). Kein Wunder, dass Reno Air Races der schnellste Motorsport der Welt sind.
Reno Air Races bieten eine einzigartige Chance, die besten Flugzeuge der Welt an einem Ort zu sehen. Erwarten Sie Rennen in sechs Klassen von Flugzeugen, nämlich Formel 1, T-6, Unlimited, Jet, Biplane und Sport. Darüber hinaus werden Sie militärische Displays, Demonstrationen durch die Airshow-Piloten, atemberaubende Kunstflug und verschiedene Luftfahrt-Ausstellungen zu sehen – die Veranstaltung hat es alles zu jubeln Massen. Die Tickets und andere Details werden auf der offiziellen Website oder Facebook zur Verfügung gestellt, die in den externen Ressourcen unten.
Die ersten Luftrennen in Reno wurden 1964 von Bill Stead, dem Veteranen des Zweiten Weltkriegs, organisiert. Seitdem hat die gemeinnützige Reno Air Racing Association (RARA) die Meisterschaft aufrechterhalten. Doch die anhaltende Tradition könnte eines Tages enden, so besser planen Sie Ihren Besuch, während die Luftrennen noch laufen.
Der Flughafen Reno-Stead liegt nördlich von Reno, Nevada. So können Sie in der Stadt oder anderswo in der Nähe bleiben. Die besten Unterkünfte sind auf der Karte dargestellt.
Praktische Infos
When are the Reno air races?
Where are the Reno air races held?
Eine Frage stellen
Finde Hotels und Airbnbs in der Nähe von Reno Air Races (Karte)