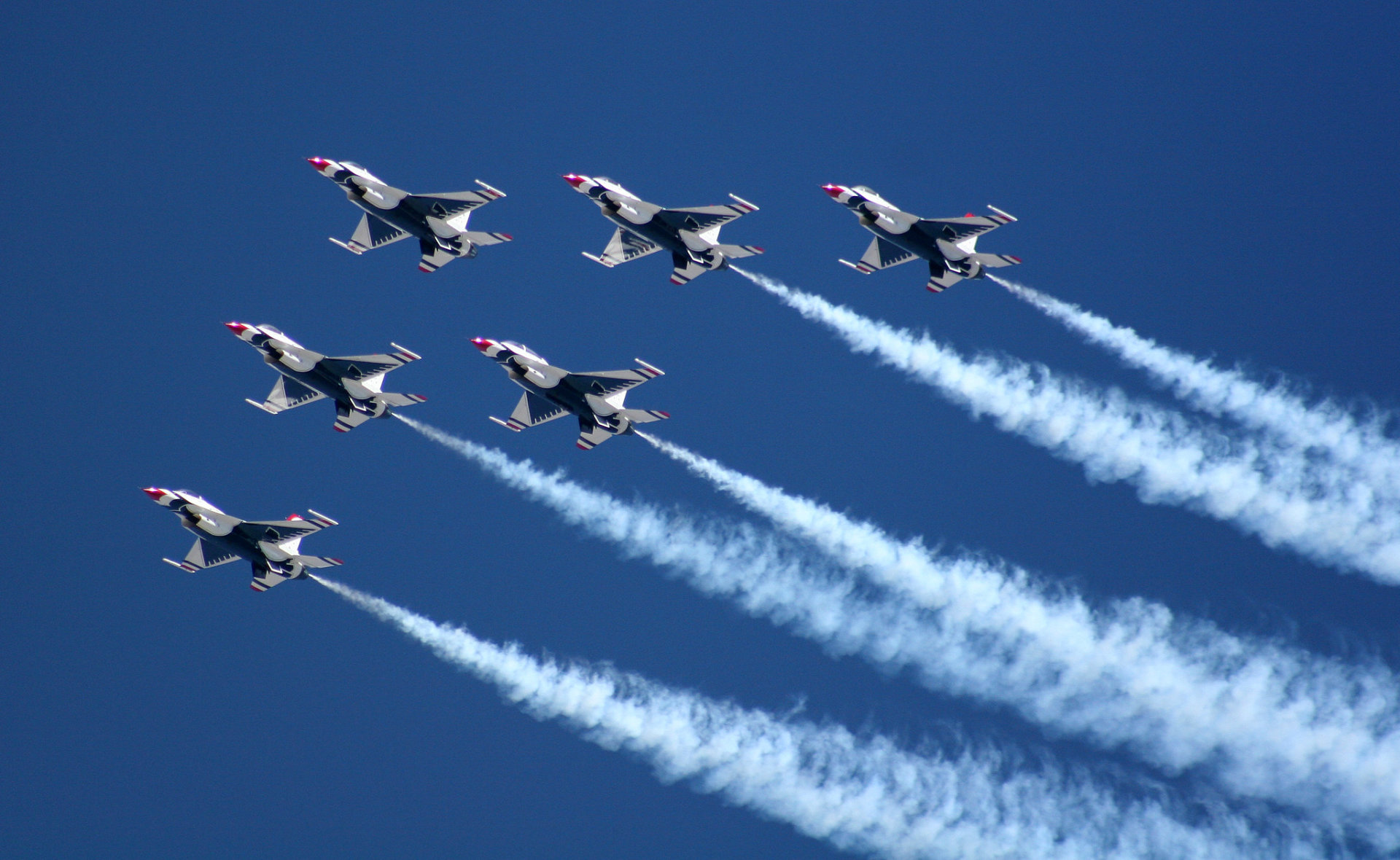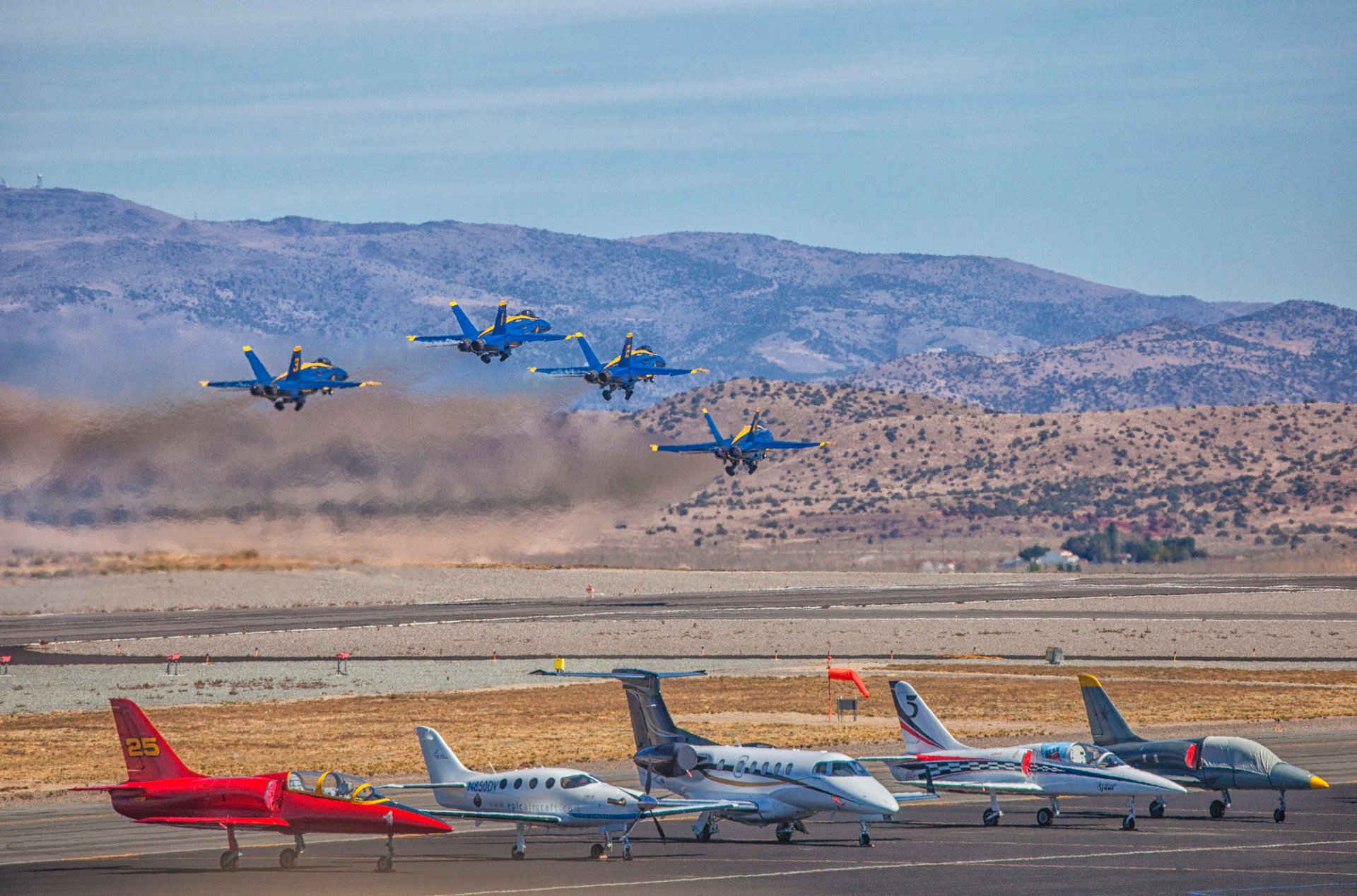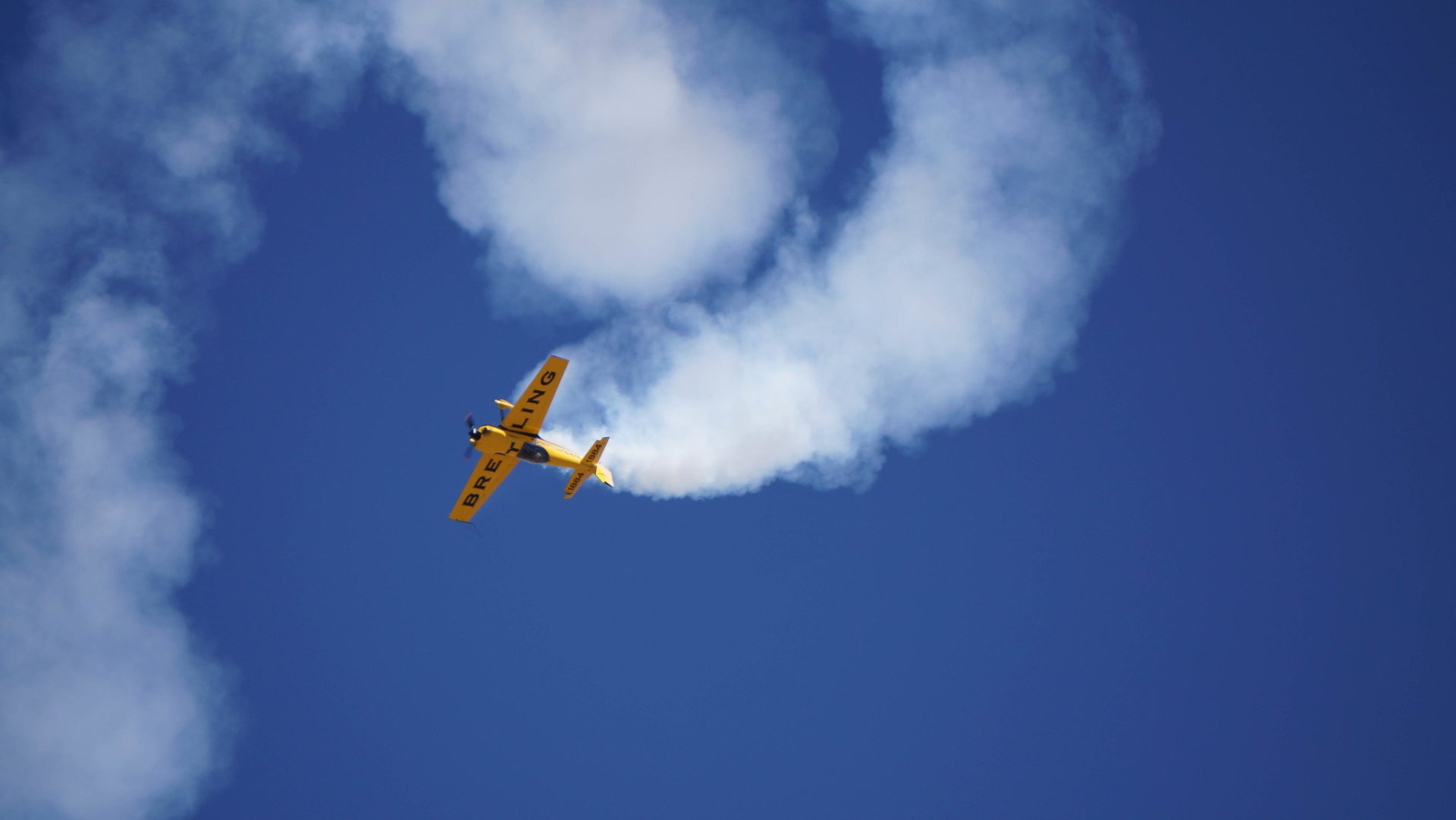 USAF Thunderbirds at Reno Air Races
See accommodations nearby
STIHL National Championship Air Races, or Reno Air Races, is a multi-day event, held at the Reno-Stead Airport (Stead Field) in September. Reno is the world's only venue where you can see this type of competition. It features only the best and the most daring pilots ever. Your heart will be pounding as you witness the roaring planes speed side by side at 500 miles per hour (800 kph). No wonder Reno Air Races are labeled the fastest motorsport in the world.
Reno Air Races offer a unique chance to see the world's best planes in one place. Expect races in six classes of aircraft, namely Formula One, T-6, Unlimited, Jet, Biplane, and Sport. Additionally, you'll behold military displays, demonstrations by the airshow pilots, stunning aerobatics, and various aviation exhibits—the event has it all to please cheering crowds. The tickets and other details are provided on the official website or Facebook, noted in the External Resources below.
The first air races in Reno were organized in 1964 by Bill Stead, the World War II veteran. Since then, the non-profit Reno Air Racing Association (RARA) has maintained the championship. Yet, the lasting tradition might end one day, so better plan your visit while the air races are still running.
The Reno-Stead Airport sits just north of Reno, Nevada. So you can stay in the city or elsewhere nearby. The best accommodations are presented on the map.
Practical info
When are the Reno air races?
Where are the Reno air races held?
Ask a question
Find hotels and airbnbs near Reno Air Races (Map)