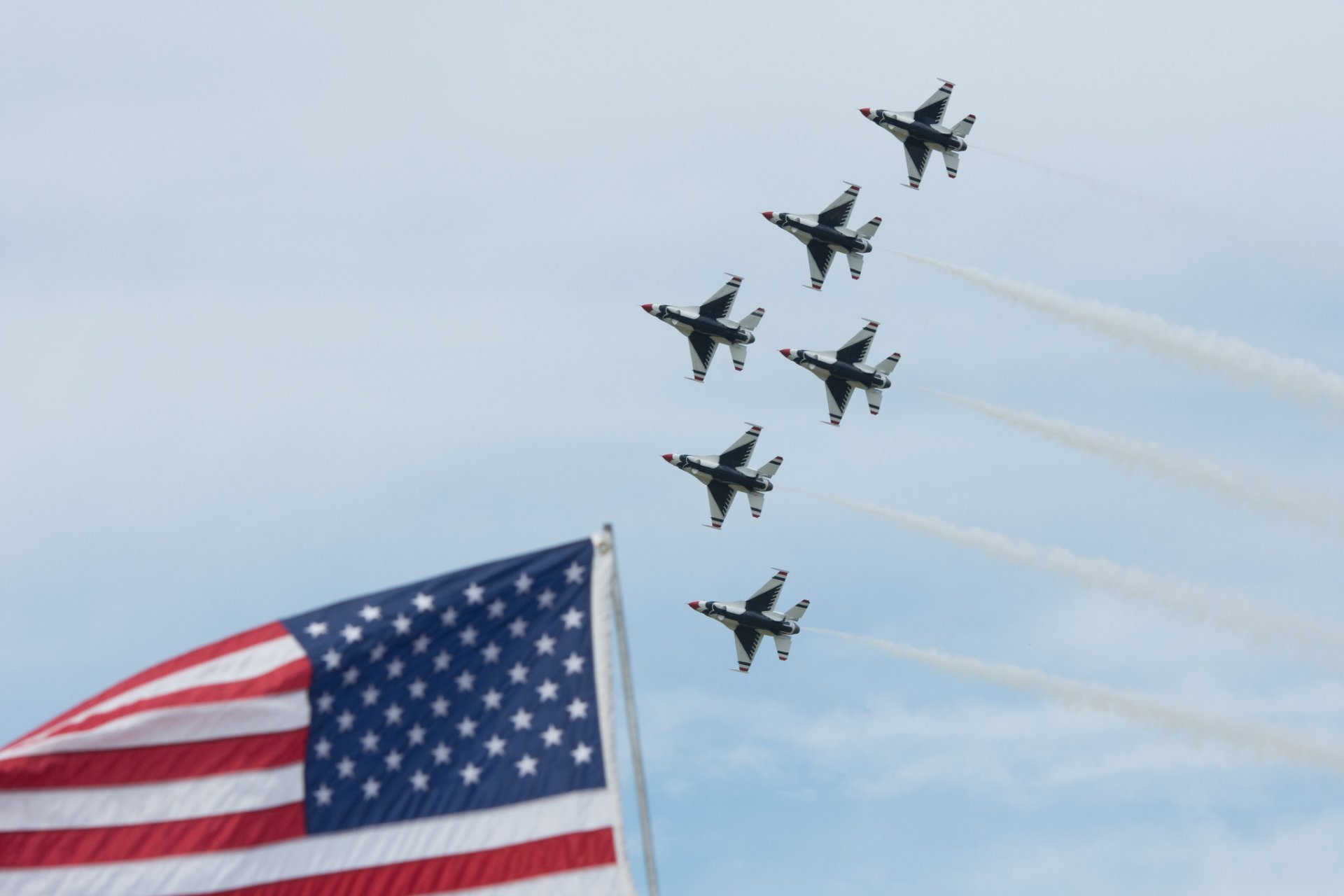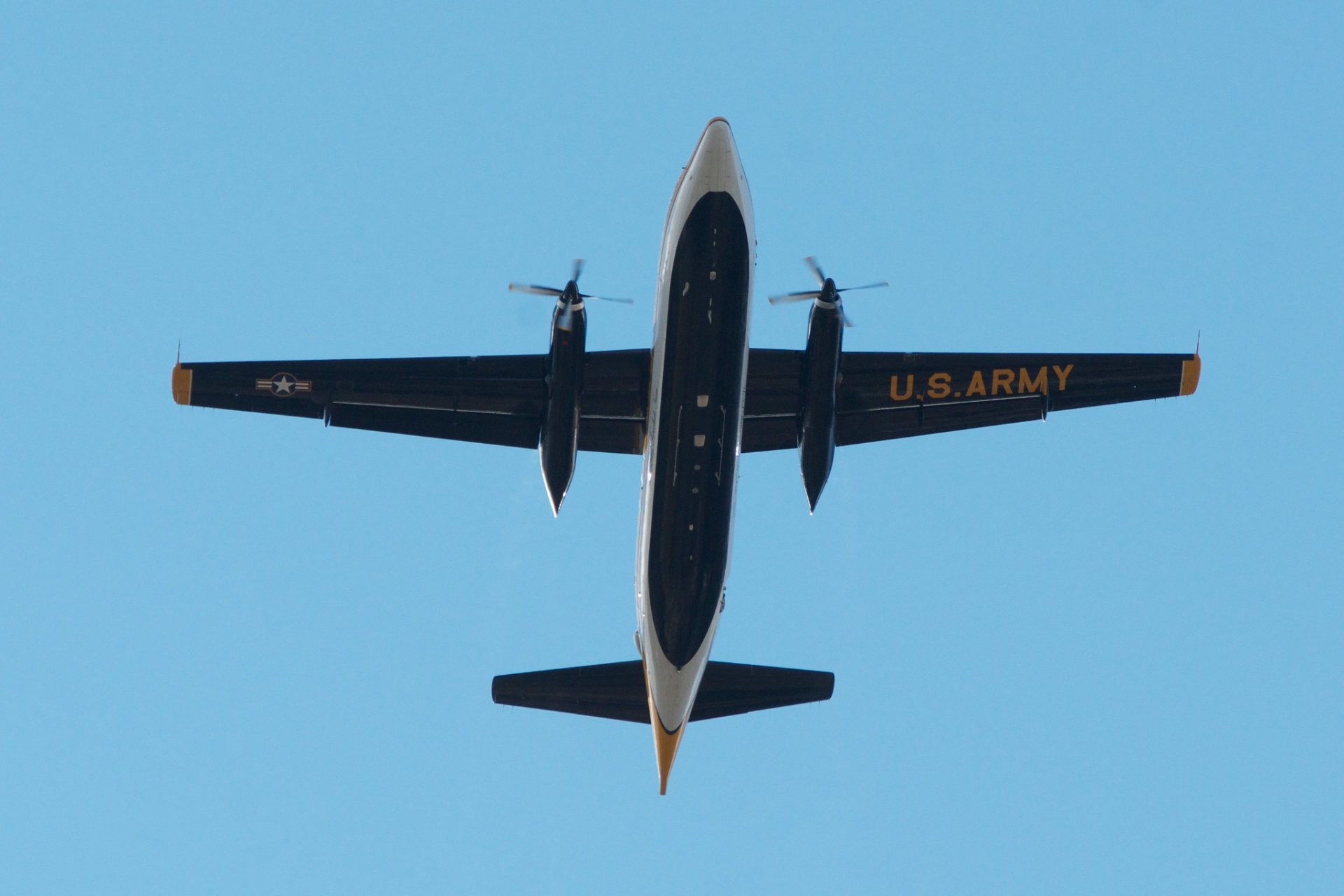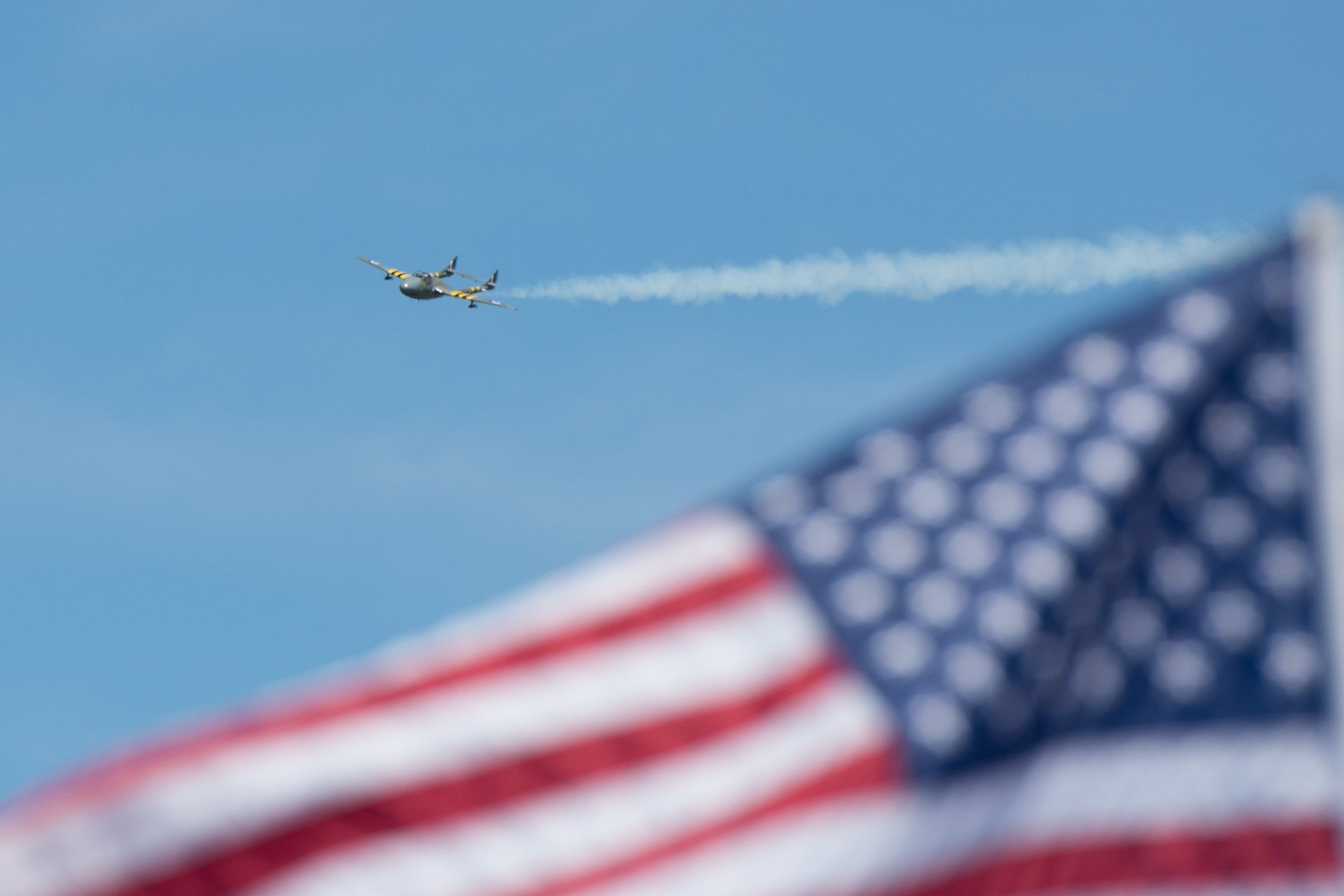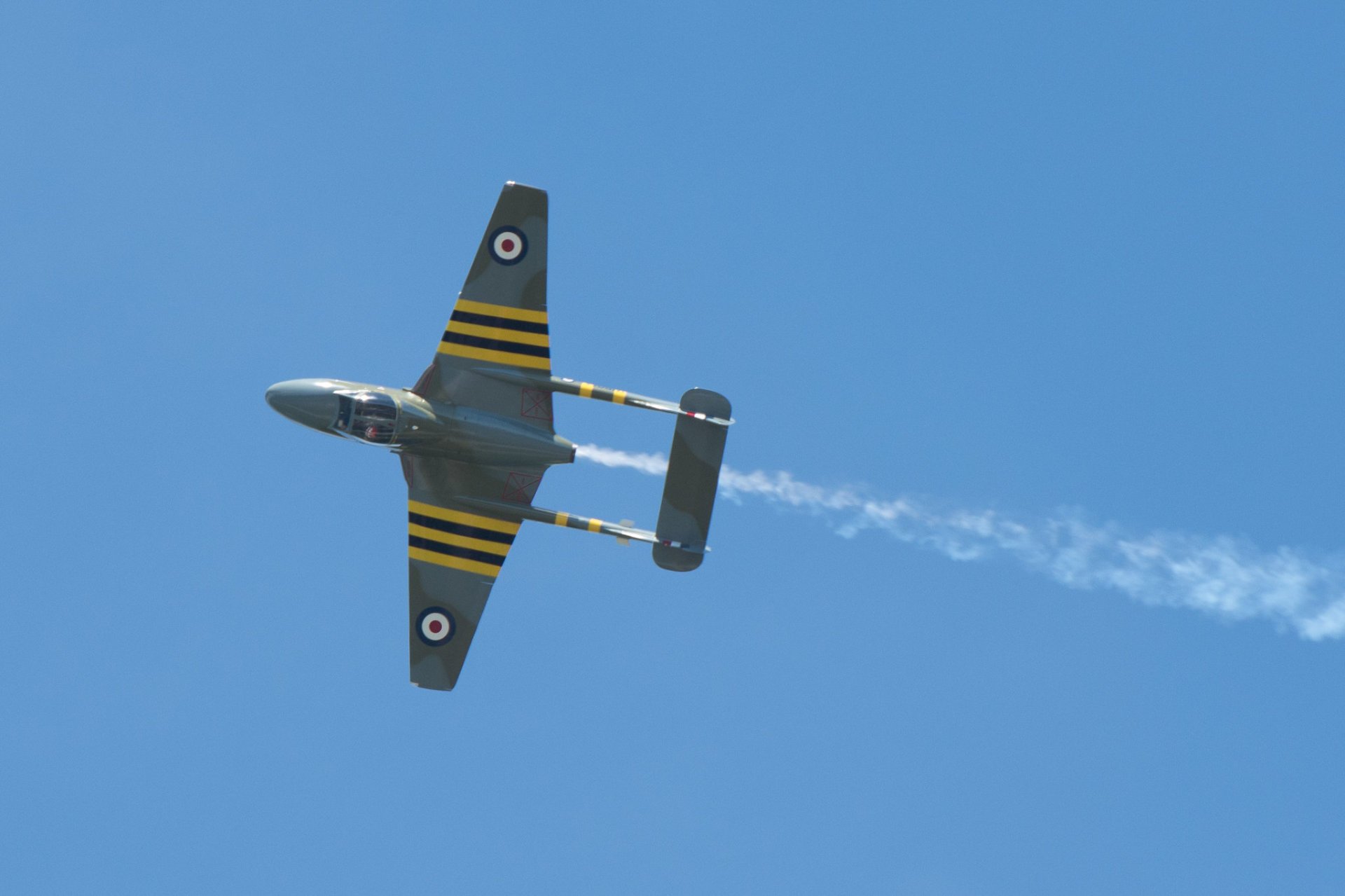 USAF Thunderbirds at Duluth Airshow
Schedule
Duluth Airshow is a one-of-a-kind event, lasting from 9 am to 6 pm. The organizers have scheduled a unique photo tour for 7:30 am, and gates open to the public at 9 am, but the actual flying doesn't begin until 11 in the morning. The aviation performances wrap up at around 4:30 pm, so you'll have some more time to enjoy all the airshow fun before the gates close at around 6 pm.
Performers
The lineup is fantastic and diverse. Not only will you have a chance to see planes of every size, shape, and purpose fly amidst clouds, but also see them carry out unique tricks and maneuvers. One of the most popular aviation teams, U.S. Air Force Thunderbirds, will perform on both days, kicking off at 9 am. In addition, you should expect to see passenger jets, biplanes, military aircraft, and other vehicles at the show.
The organizers have even requested an enormous shockwave jet truck, bringing out pillars of fire. Don't hesitate to bring your children to the show as there will be a lovely kids' zone with games and crafts for all ages. And in case you get tired of continuously keeping your head up, be sure to check out exciting static plane displays.
Admission prices
General admission passes for adults cost $25 a day, so an access to the entire festival will cost you $50. There are also discounts for youngsters. Children and teenagers up to 16 years can enter the show for just $12. Seating is on the pavement and doesn't include chairs, so you may want to bring your own foldable seating items. But if you want to go the extra mile, feel free to purchase presidential chalets passes, guaranteeing you reserved comfortable seats and other bonuses—see external resources below.
Tips
As stated earlier, unless you've purchased an advanced admission pass, grab your own chairs! Consider also grabbing earplugs (to many people, the sounds planes make are just too loud), cash (food and beverage vendors don't accept credit cards), and maybe even sunscreen to keep your skin protected. Other stuff, like cameras or blankets, is up to you.
Practical info
Is there a parking lot available?
Yes, there is an upgraded parking lot, costing $40 per vehicle. The official website offers further details on how to get there as well as a detailed map of the parking area, so be sure to check out the external resources below for detailed information. Show more
Ask a question
Find hotels and airbnbs near Duluth Airshow (Map)