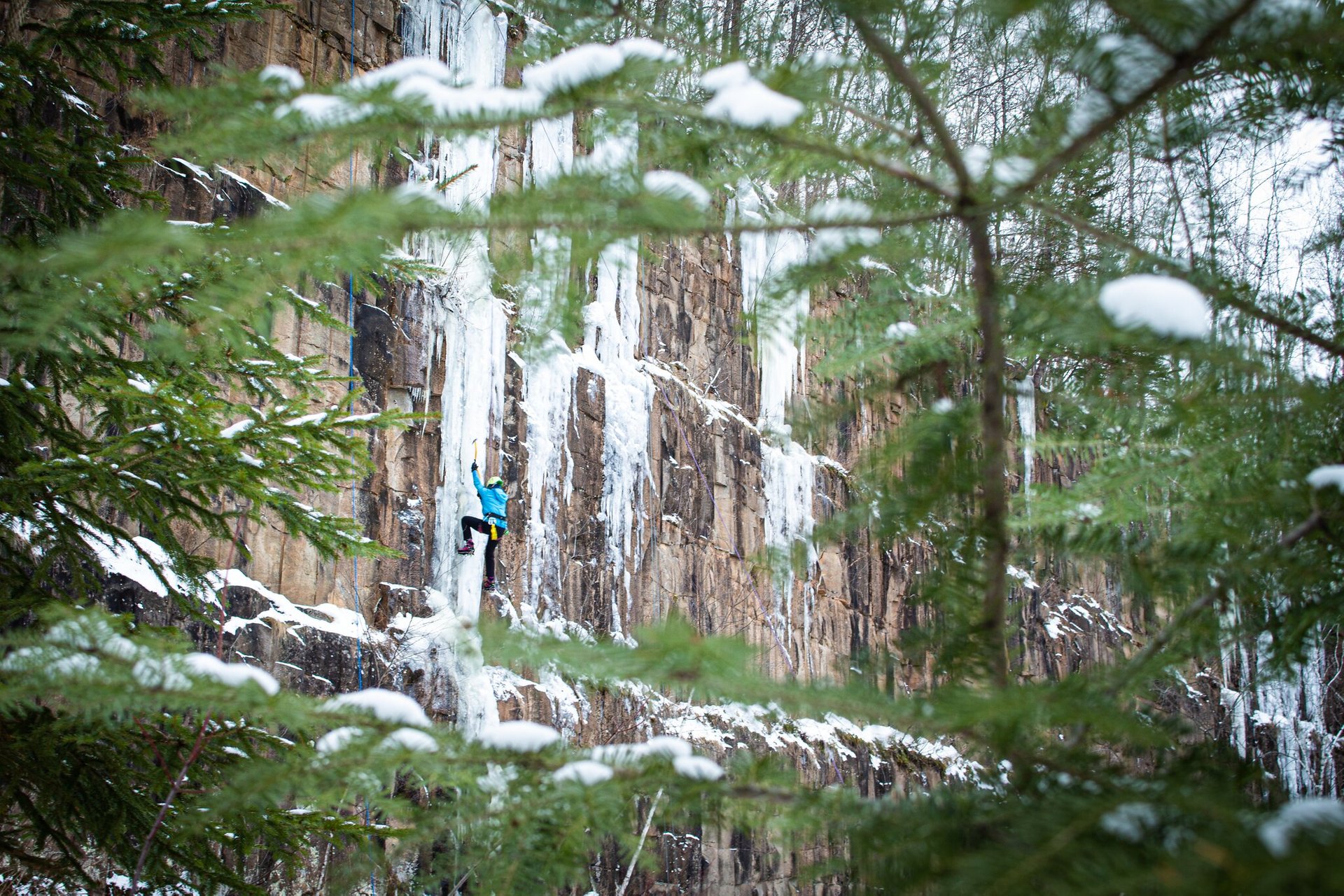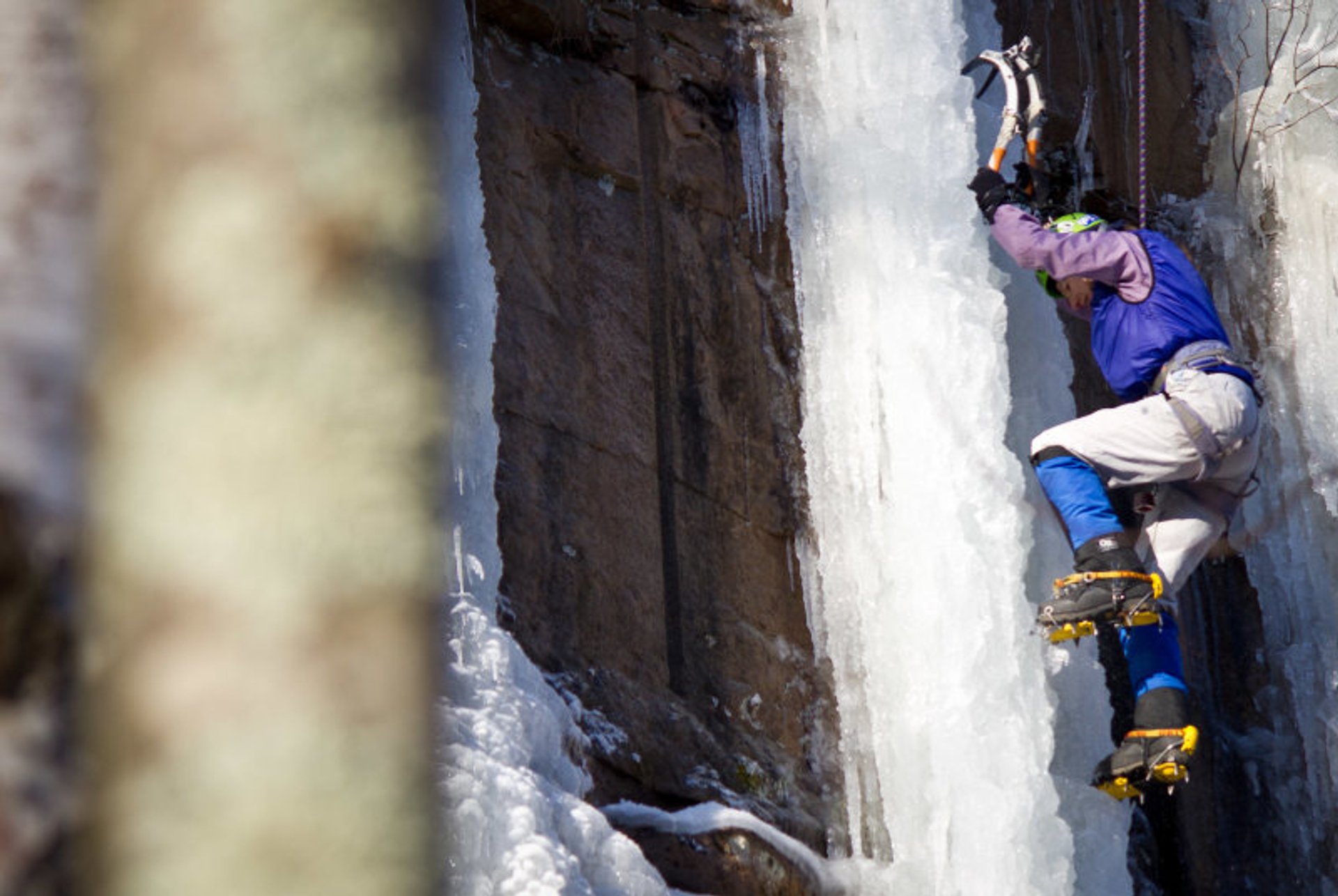 Ice climber at the 2020 Sandstone Ice Fest Sandstone, Minnesota
See accommodations nearby
The Sandstone Ice Festival occurs annually in early January at Robinson Park. The fans of winter sports arrive from all around Midwest and Canada to go for ice climbing, skinny skiing, snowshoeing, and winter camping. Even if you've never tried these fun activities before, with instructional clinics, gear rentals, and an excellent quarry of natural and man-made ice routes, this is a perfect place to dip your toe into new sports. The lights installed around the park allow the festive-goers to have fun until late at night. And the best way to wind down after all the action is to warm up with local brews next to a bonfire.
Ice climbing has put the small town of Sandstone on the map. Every following year sees an increasing turnout. However, Minnesota's winters get warmer consistently, which results in fewer ice walls being formed naturally, and most being farmed. The walls must be cold enough to hold the ice, so the Sandstone Ice Festival that originally used to take place in December soon moved to the colder month of January.
Thanks to ice farming facilities, ice climbing is available at Sandstone's famed "Ice Park" throughout winter. What's more, Robinson Park is open to climbers all year round with no fee. You don't have to buy expensive equipment, as local outfitters offer climbing gear for rent, and experienced guides will help you to acquire new skills.
Find hotels and airbnbs near Sandstone Ice Festival (Map)