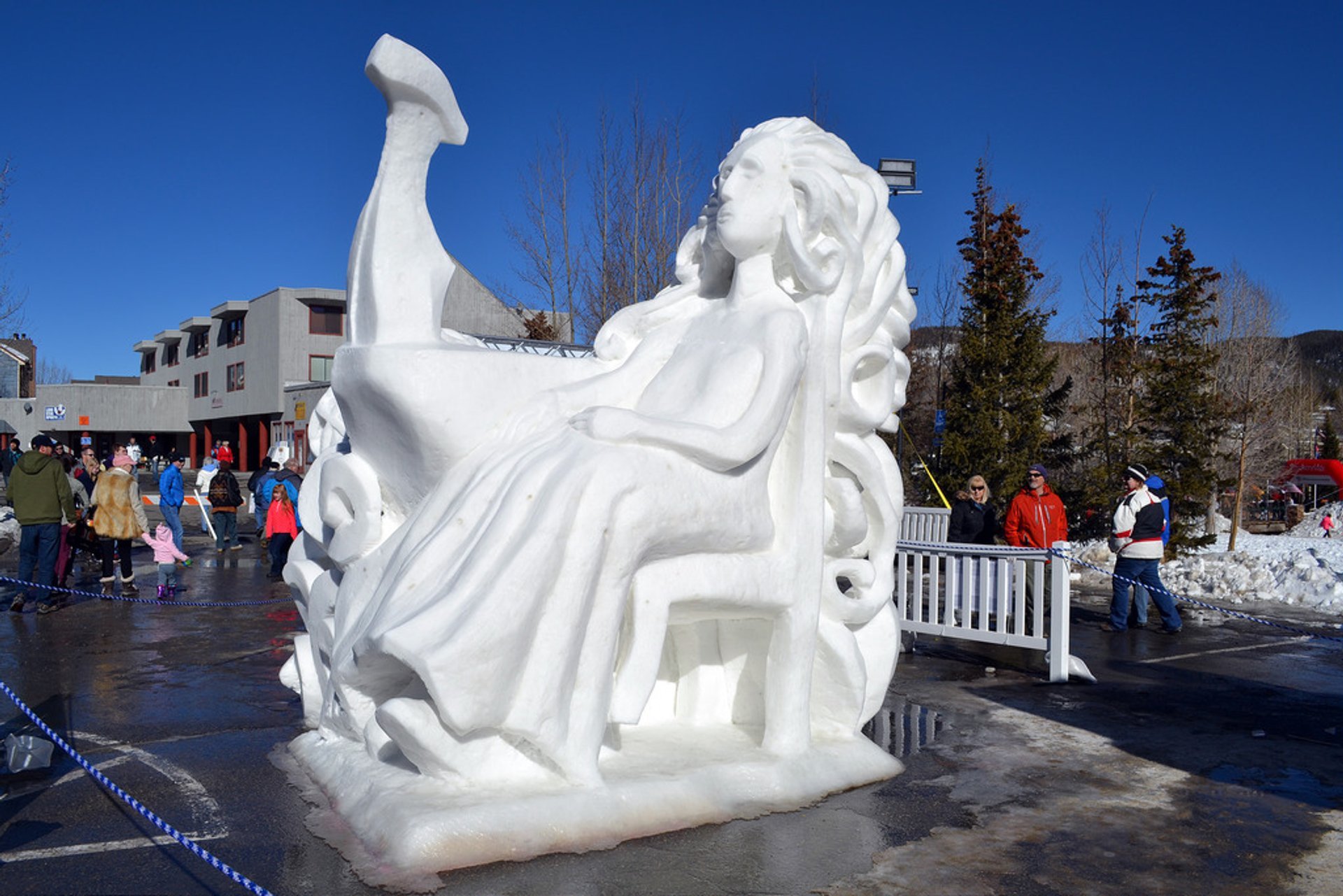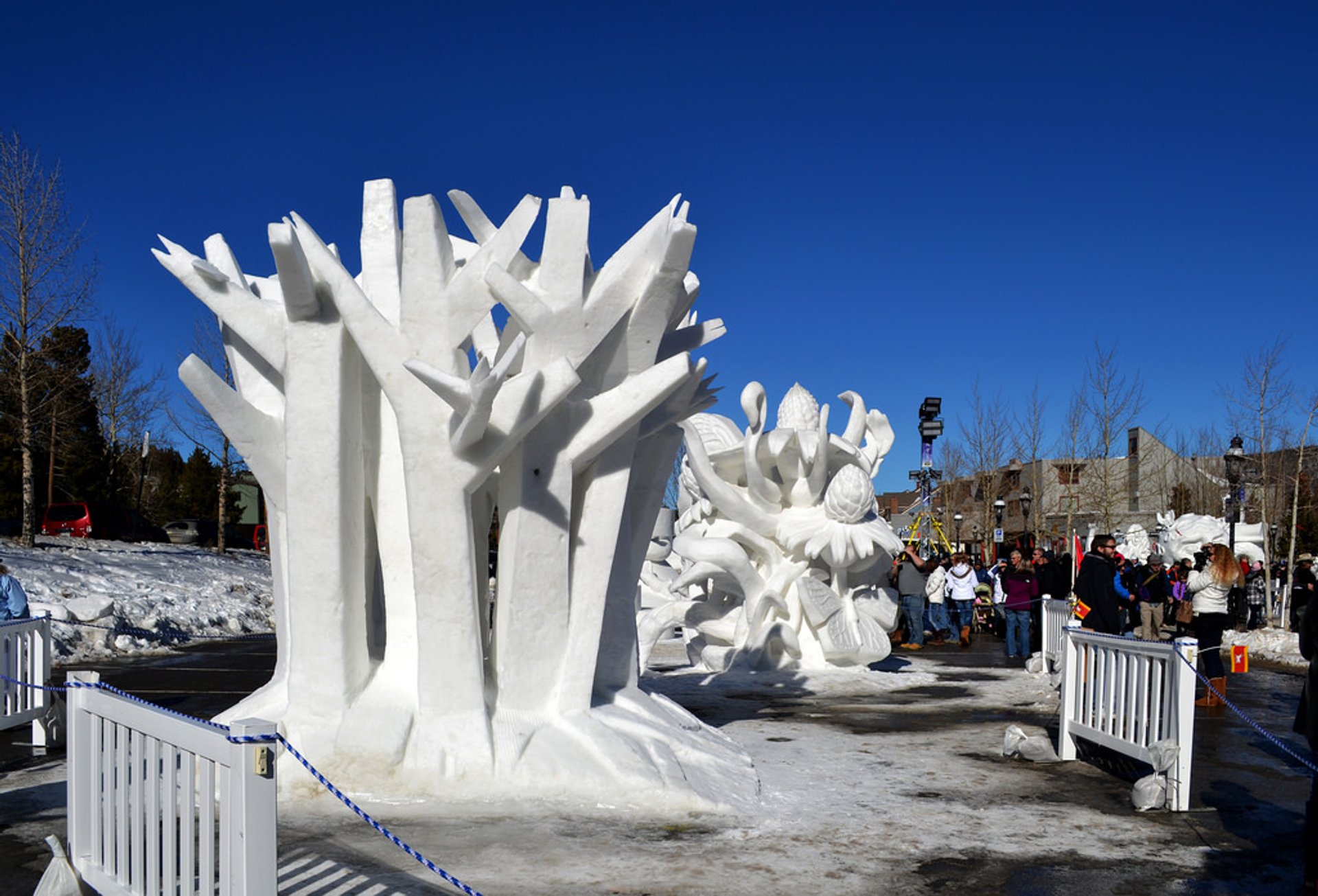 Ice Sculpture, Breckenridge, Colorado, 2014
See accommodations nearby
Every January, Breckenridge, Colorado hosts the International Snow Sculpture Championships. Dozens of sculptures carved out of 12-foot blocks of snow are put on display for one week. Artists have 95 hours, some hand tools as well as their imagination to create their masterpieces. Visitors can choose their favorite sculpture with People's Choice Vote and discover more about the art of snow sculpting. In 2021 edition, the International Snow Sculpture Championship will see only one large sculpture due to the renovation works in the area.
Riverwalk Center in downtown Breckenridge has served as a natural gallery for snow sculptors for over 20 years. You can see how movers bring in snow blocks that weigh around 20 tons and how they get transformed into works of art. Snow blocks need time to settle under their own weight before being carved.
Breckenridge ice sculptures are especially beautiful in the evenings with colorful LED light displays added to the scene. The snow sculptures can be seen only for about a week. They are usually taken down by the end of January.
Find hotels and airbnbs near Breckenridge Snow Sculptures (Map)