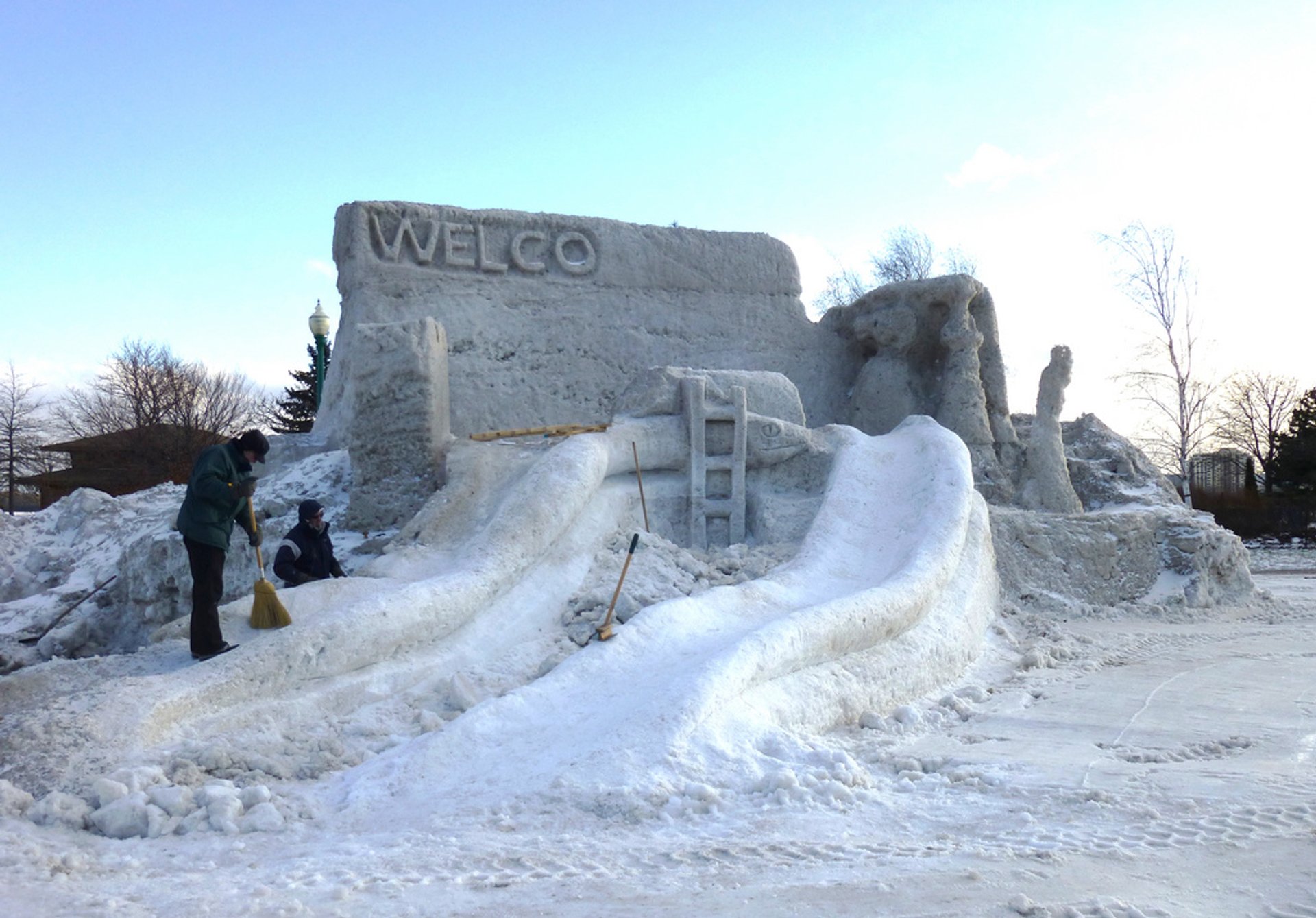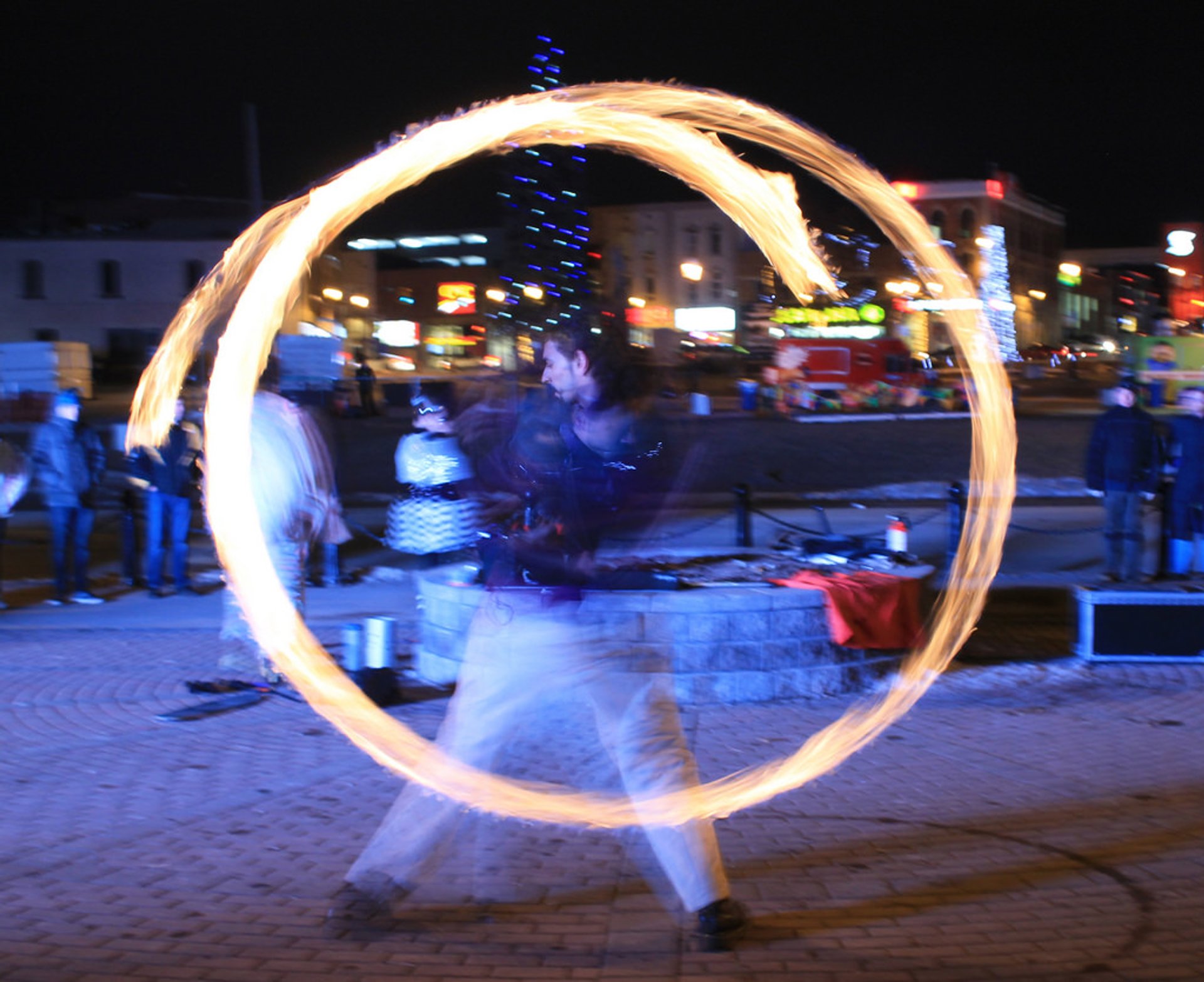 Building an ice slide, Barrie Winterfest, 2013
See accommodations nearby
Barrie Winterfest during Hello Winter Festival is a great way to celebrate the season. Held every February in various locations throughout Barrie, the festival features a polar bear dip, tubing, horse-drawn wagon rides, lumberjack shows, snow sliding, and an ice maze. The 300-pound ice blocks are carved into stunning ice sculptures, and there are also premade snow sculptures on display. Additionally, there are indoor activities such as live entertainment, concerts, film screenings, story readings, and many fun things that children can do.
Most Winterfest events, taking place at Heritage Park and Meridian Place, are free for the public to attend. Outdoor activities run on Saturday from 10 am to 5 pm and Sunday from 10 am to 4 pm. Free parking is available near Heritage Park. In addition, a free shuttle runs Saturday from 9:45 am on Saturday and Sunday, departing from Barrie Transit stop #203 on Coulter Street behind the Bayfield Mall.
On Sundays, visitors can take a tour of Barrie City center with Barrie's Town Crier, walk the Hot Cocoa Trail, and watch Mariposa Skating Showcase. Barrie Winterfest is one of the top 100 best festivals in Ontario suitable for the whole family—a sure way to deal with the February blues.
Find hotels and airbnbs near Barrie Winterfest (Hello Winter Festival) (Map)