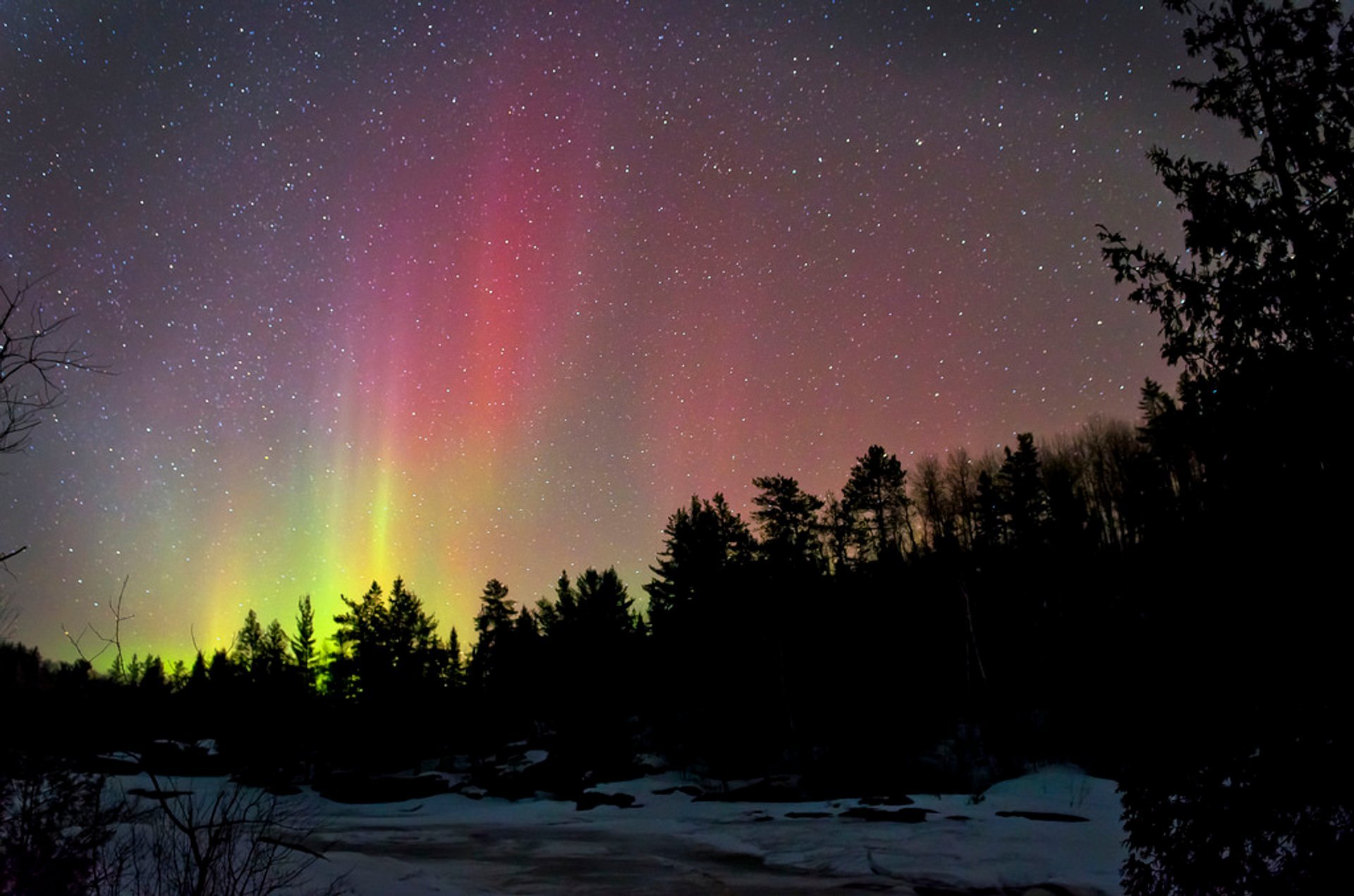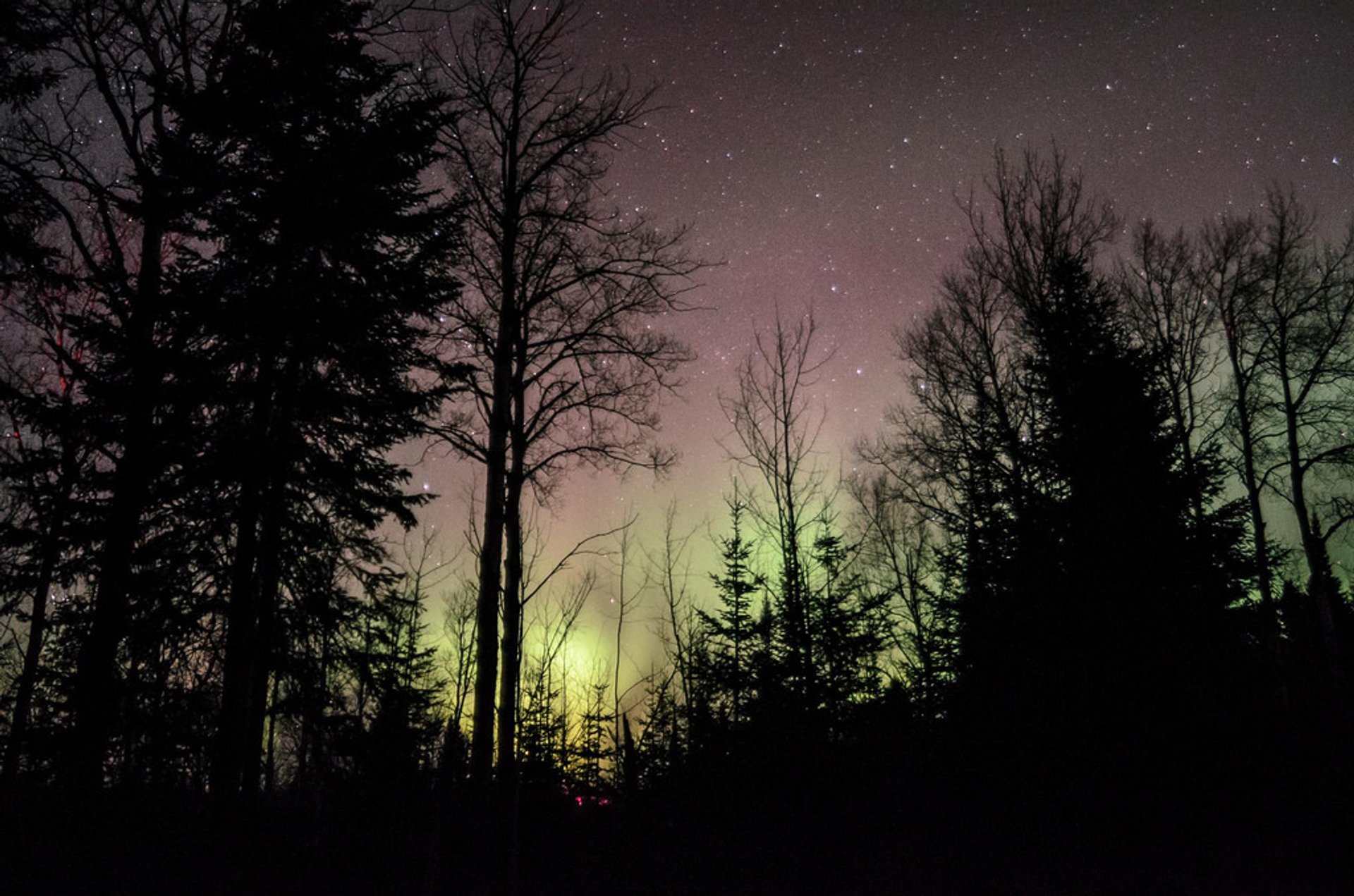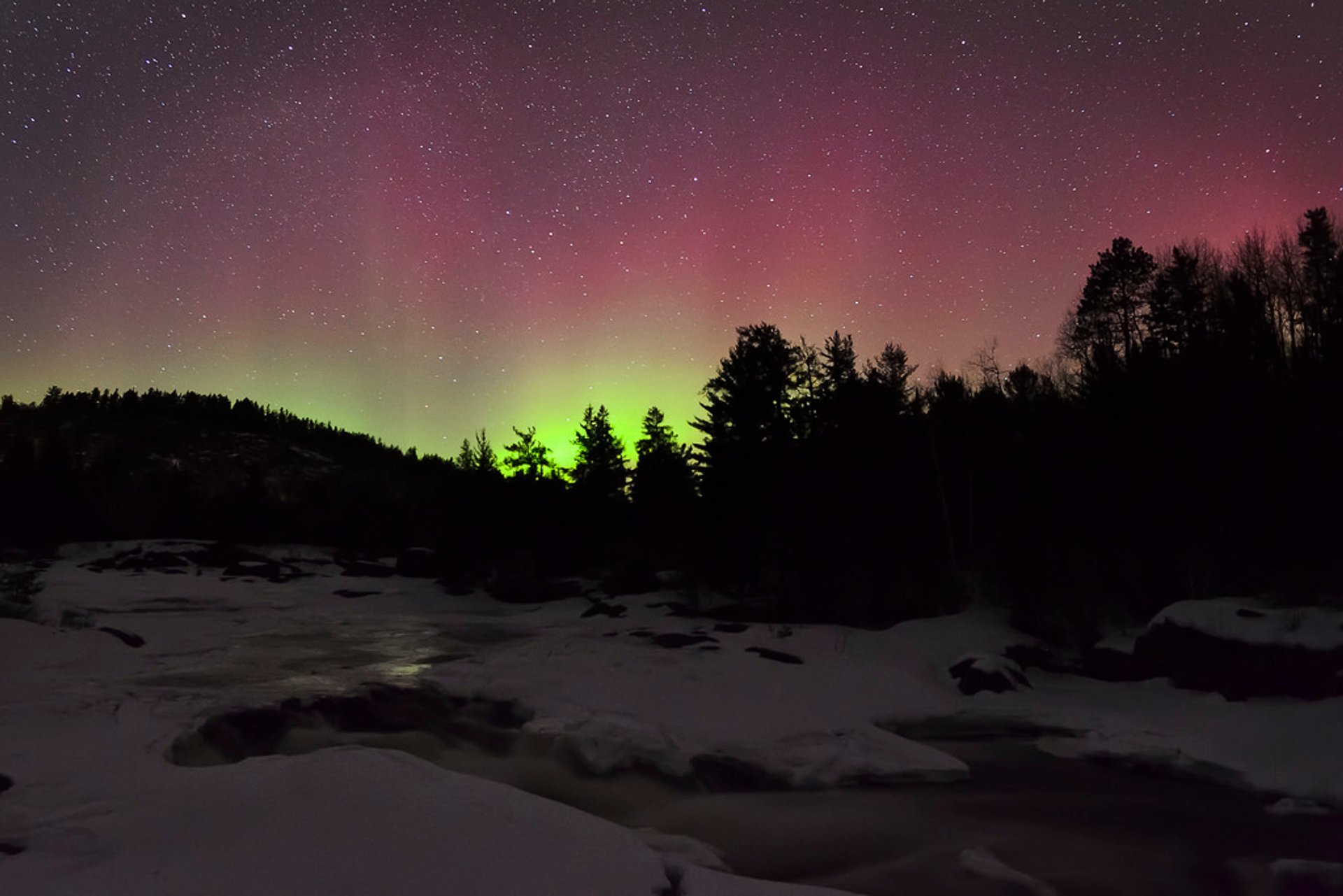 See accommodations nearby
Ontario lies in the south-east of Canada, but it still has considerable chances to have stunning aurora borealis displays. The beautiful natural phenomenon is caused by geomagnetical activity or disturbances caused by "solar wind". These disturbances are measured in Kp-Index on a scale from 0 to 9. The Kp-Index has to be at least 4 to go on an aurora hunt in Ontario.
Best time to see northern lights
The best time to watch elusive northern lights are winter months of January and February. It should be a clear and dark night, and the best hours are around midnight.
Best places to view northern lights near Toronto
To see aurora borealis in its full glory, it's important to get far from large cities that have strong light pollution. Torrance Barrens Night Sky Reserve is the closest to Toronto, and it's also known for strong geomagnetic activity. Gordon's Park Eco Reserve located in the northern part of Manitoulin Island is another great spot to observe the northern lights because of its pollution-free air and dark skies. Manitoulin Island is surrounded by the waters of Lake Huron that serves as a perfect backdrop for the glowing natural phenomenon. Lake Superior is known to be one of the best spots for aurora borealis hunt in North America. In Ontario, thousands of aurora chasers flock to the lake to make their Instagram-perfect pictures of the dancing lights. You can drive along the Lake Superior shore on Highway 17 between Thunder Bay and Sault Ste. Marie for the greatest displays. Another spot is Pukaskawa National Park, a nature preserve located on the shores of Lake Superior.
Best places to view northern lights in Northern Ontario
A bit further north from Toronto, visit Chapleau Nature Preserve. It's the world's largest game preserve covering the area of more than 700,000 ha (1,729,735 acres). This vast territory has little light pollution and therefore suits perfectly for an aurora borealis hunt.
Moving further north, Cree Moose Factory Island and Cree Village Ecolodge located on the Moose River, not far from James Bay, are great places to witness aurora borealis. This is a remote area with no highways and no light pollution in the northeastern part of the province. You can learn a lot here about Cree nation, one of the largest groups of First Nations in Canada. You can also reach Polar Bear Provincial Park, an isolated wild spot in northernmost Ontario. Located on the western shore of James Bay, it is a great destination for an aurora borealis adventure.
Find hotels and airbnbs near Northern Lights (Map)